Kris, an expat, recently purchased a 2009 Subaru Impreza via Carro and was happy to share his experience with Singapore's largest used car marketplace. With a history of owning cars in both Australia and UK, the decision to purchase a vehicle in Singapore required much thought and consideration (read as: lots of $$$). In the end, it was the convenience of owning a vehicle for his family which made the difference.
"For the money I'm willing to spend, buying a used car works out as expensive as catching taxis. And, with a newborn baby, it's more convenient."
He found Carro by searching "Car Sales Singapore" on the internet – Carro was listed amongst other sites such as  SGcarmart. With a view that "buying a used car is always a gamble", Kris spent a lot of time reviewing the listings within multiple websites to identify vehicles to shortlist and view.
"The details that Carro provided were consistent and more than what some other websites provided. This allowed me to better research what I was after"
Overall, Kris said that he had a "very good" experience with Carro. He explained that as a foreigner, he found the numerous processes involved in buying a used car in Singapore "not so straightforward". In fact, it is not just foreigners who face this issue – even Singaporeans have difficulties trying to wrap their head around all the paperwork and nitty gritty.
"On top of connecting me to the seller of the Subaru, Carro also took care of all the paperwork, for which I really appreciated"
We at Carro are really proud of the support that we provide our clients in making better informed decisions with greater peace of mind. In this case specifically, we hope that Kris truly enjoys the remaining years with his 'new' car.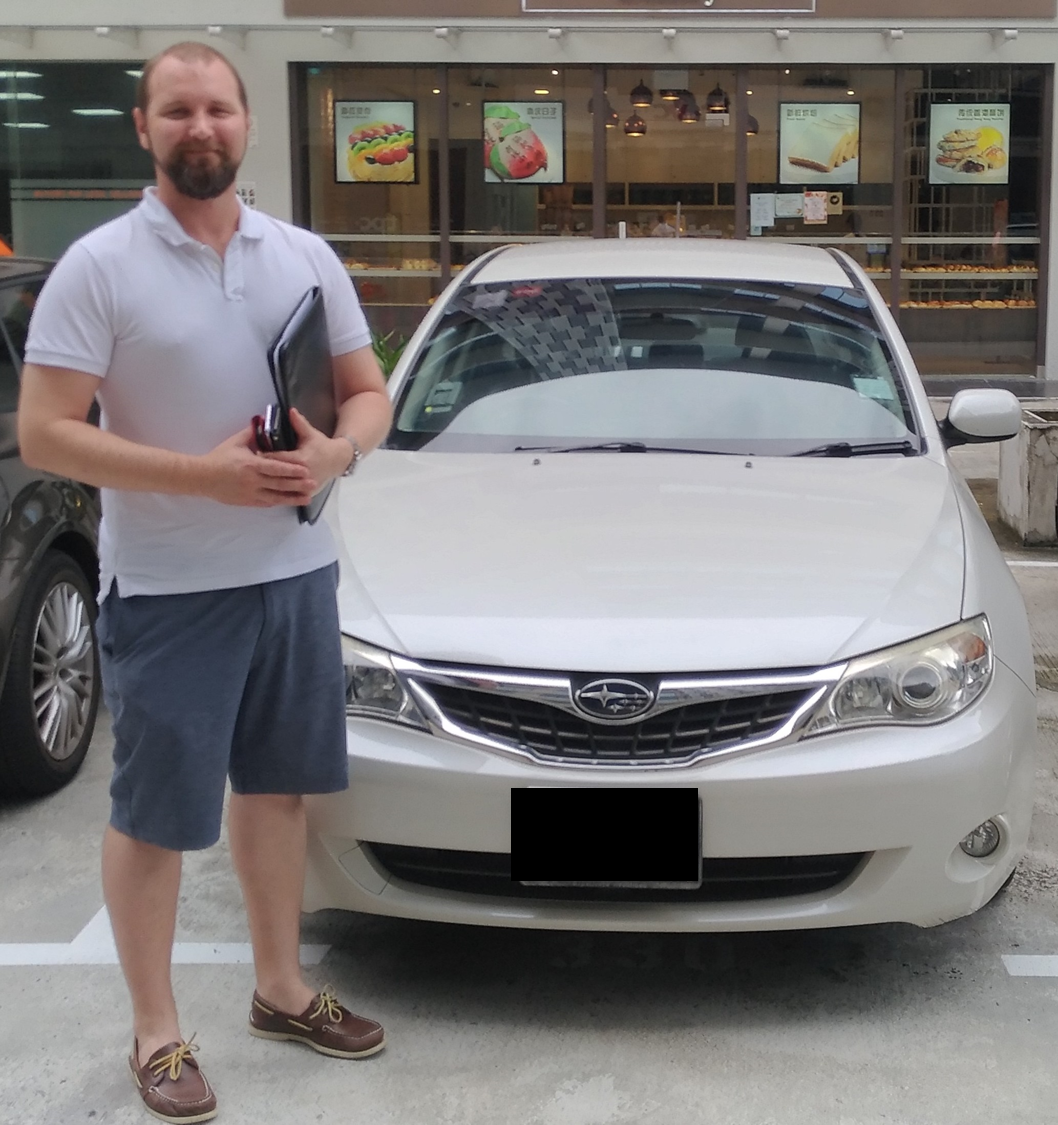 Kris' experience is not an isolated case. Many expats encounter similar challenges when they move to Singapore. They are so used to the convenience of having their own car, but are not at all used to the exorbitant prices of new cars. On top of that, the numerous and confusing Singapore laws and procedures make car paperwork, insurance, loans etc. such a pain.
Thankfully, Carro is able to address all these challenges, and make their stay in Singapore a much smoother one! Give us a call at (65) 6714 6652 to find out how we can help.
Here are some other articles that may be helpful if you are an expatriate in Singapore/ are not familiar with Singapore's car and transport system:
– The Expat's guide to buying Cars in Singapore
–  The Expat's Guide: Travelling around Singapore
– The Expat's Guide: 4 Mistakes to Avoid
– The Expat Guide" Prohibited Parking (with images)
– The Expat Guide: Cheap Parking
– Carro Guide: Parking Fines in Singapore
– The Expat Guide: Insurance Checklist
Are there other car-related information that would be helpful for Singapore Expats? How has your experience with buying or selling used cars been? Tell us by commenting below!