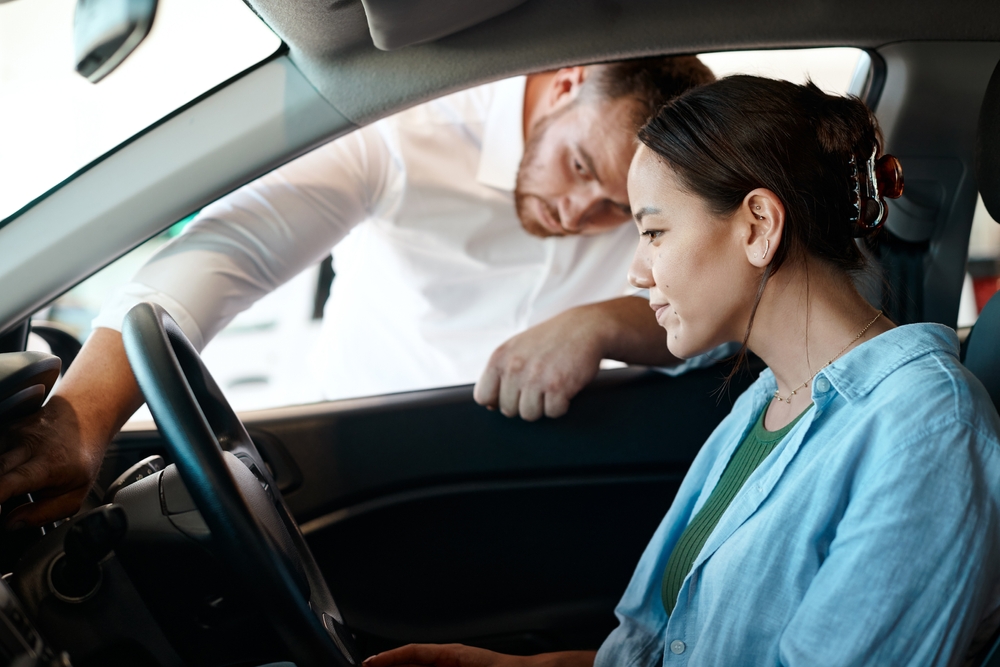 As an expat, you'll probably have to think about whether to get a car to travel around in Singapore.
Singapore's public transport system is highly efficient, but nothing beats the convenience of having your own car. Buying a used car in Singapore has its perks – cheaper, lower depreciation, immediately accessible.
Foreigners can definitely buy cars in Singapore. If you're looking into purchasing a car, here's a buying guide you can use for a smooth transaction.
Read more: The costs of owning a car in Singapore
1. Local driving license
First thing's first, your validity of your driver's license. International licenses are valid in Singapore for 12 months. If you're planning to drive in Singapore for more than 12 months, you'll need to convert to a local license within the first year of local residence. If you are unable to renew your license in the given timeline, you are required to retake the entire driving course.
Here are 3 driving centres in Singapore to do so:
Singapore Safety Driving Centre Main Office, 2 Woodlands Industrial Park E4 S(757387). Tele: 6482 6060
Singapore Safety Driving Centre Branch Office, Ang Mo Kio St 61BLK 635 #01-5113 S(560635). Tele: 6455 8113
Bukit Batok Driving Centre 815, Bukit Batok West Ave 5 S(659085). Tele: 6561 1233
 2. New car or used car?
Of course, if you're looking to find a car to suit your liking, there are always the usual car showrooms. However, they note that new cars in Singapore come with an extremely hefty price tag (typically more than $100, 000).
If you want to save a ton of precious savings, getting a used car is a smart option. Many used cars are in good solid condition both inside and outside, and many have low mileages so it's not overused at all. Why not pay a significantly lower price for a car almost as good as new?
As a foreigner, you might not know this but you can find a list of used cars to buy at Carro. Simply enter your criteria in the filter section and you'll find the car you are looking for in a jiffy! You don't have to worry about safety, as Carro offers free inspections and warranty!
Otherwise, you can head down to:
Select by Performance Premium Selection at 1 Ubi Rd 4. Tele: 6507 4866
Auto Inn at 61 Ubi Avenue 2 #03-06. Tele: 67444100
 3. Local insurance
It is mandatory to have motor/car insurance in Singapore before you can hit the road. For local Insurance, you'll need to a copy of your:
◻︎Singapore Driving License
◻︎Driving pass date from your first license
◻︎NCD Letter from your previous Insurance Company. (You can check on what is required of within the NCD letter here)
Need a reference or two? Here's a list of insurers that provide motorcar insurance. On the other hand, you can talk to your family or peers about who they are insured under. They can give you a clearer picture of what you think is more suitable for you.
4. Local bank loans
If you require a loan, you'll need a copy of your:
◻︎Passport (IC for Malaysians)
◻︎Work permit/Employment Pass
◻︎Letter of Appointment
Most of the banks in Singapore provide auto loans. Different banks and financing companies offer different rates and loan pre-requisites, so it is advisable that you do your own research. Find out how much you actually need to pay for a car in Singapore.
If you're unsure about how much total loan you require, click here to help you with your calculations- it even comes with updated COE fees included. Got the amount you want and want to compare rates? Use this car loan wizard here that helps you compare and apply for one of the certified car loan banks in Singapore. You're welcome.
Owning a car in Singapore does not have to cost a fortune. Check out Carro to find great rates for your next car & make your stay as an expat in Singapore much more comfortable.
Good luck and safe journeys!