We all know how expensive it is to own a car in Singapore. Depending on the market, the prices can get really crazy sometimes. However, with the introduction of car subscriptions, there's now a convenient and easy driving alternative for drivers who need access to a car.
Apart from providing a driving alternative for drivers, car subscriptions have also made driving even more accessible to the masses. With just a small downpayment, almost anyone can 'own' a car in Singapore.
More importantly, you'll be able to save money and free up more cash for your other commitments through car subscriptions. How, exactly? Let's take a look at how the service provides a cost-efficient mobility solution for Singaporeans.
Monthly Fees
Owning a car in Singapore comes with many hidden costs that a lot of drivers tend to overlook. There are your maintenance and servicing costs, road tax, petrol, parking and insurance. On top of these costs, there's still your monthly loan repayment for you to settle. When you add all these costs together, it's quite a big sum.
While the monthly fees for a car subscription might be quite comparable, the payment is all-inclusive. Which means that you, as the driver, only need to worry about paying one single fee every month that covers everything you need (aside from parking and petrol costs of course).
Additionally, you can also save money and lower the monthly fee with CARRO and NTUC Income's usage-based insurance program, an exclusive offering with CARRO's Car Subscription service.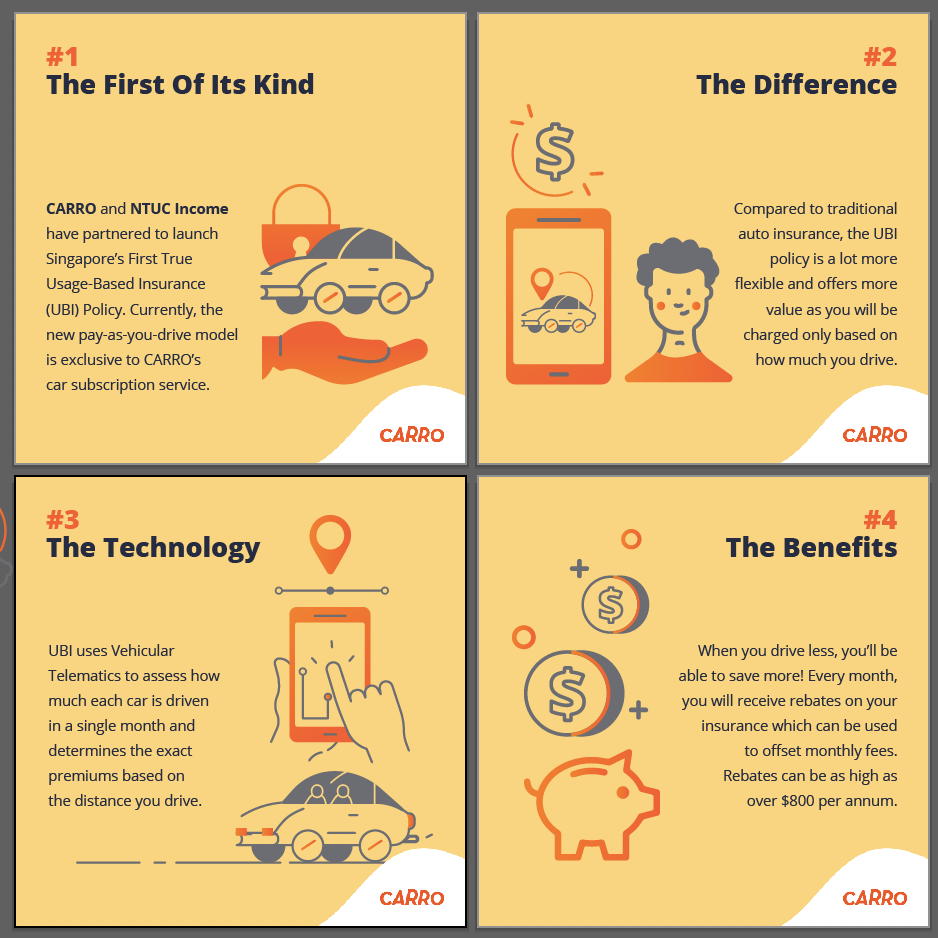 This new insurance program charges drivers based on how much they drive for the month. So, the lesser you drive, the lesser you'll pay. Drivers will then receive amazing rebates on the following month's subscription fee, which lowers your monthly fee and helps you save more money every month!
Depreciation
Did you know that when you buy a brand new car, it depreciates at an average rate of $1,000 a month?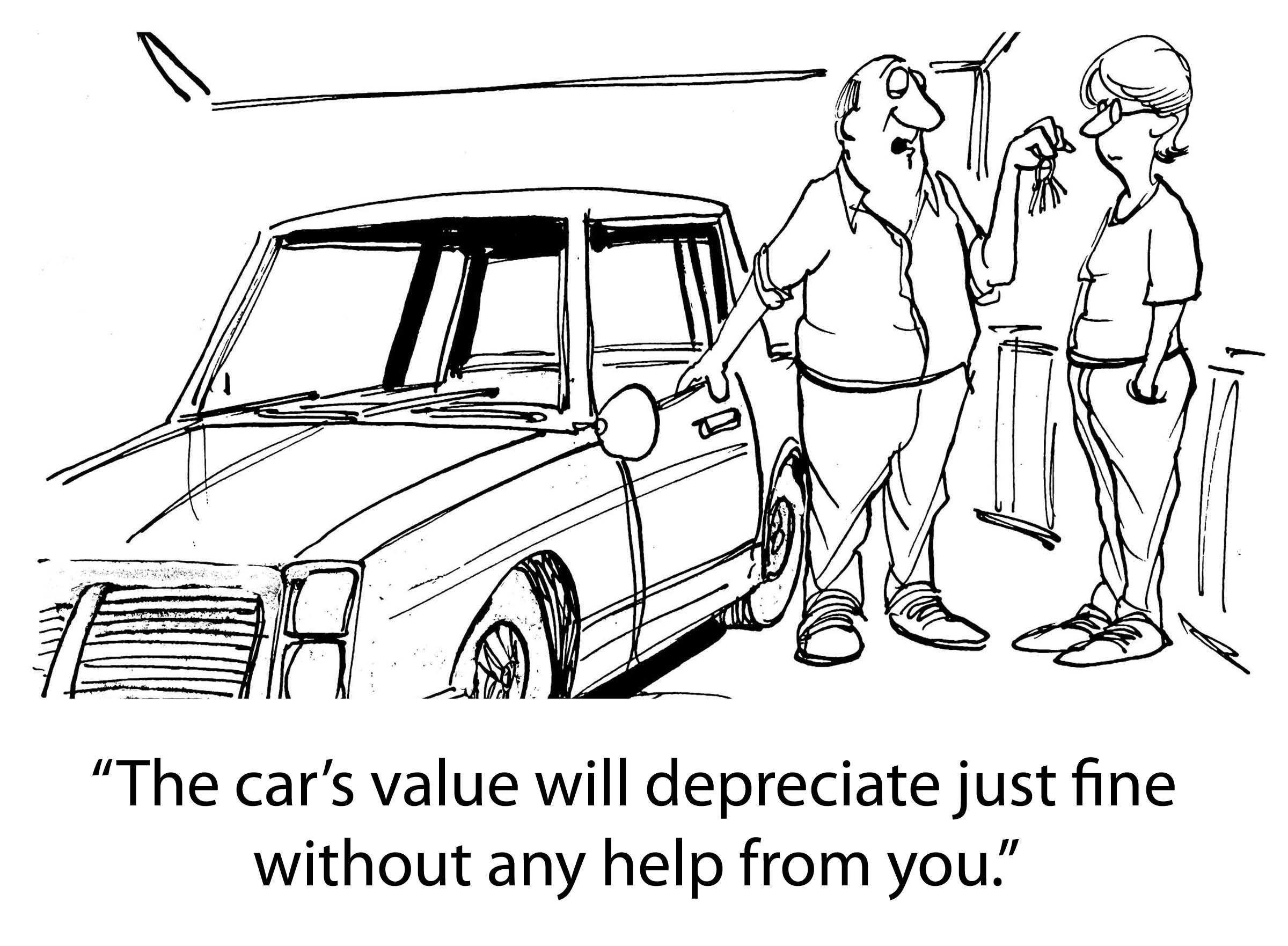 The rate at which your car depreciates is quite crazy. It also means that you'll be forking out a lot of cash (due to downpayment) and spending on upkeep costs for something that loses value by the day.
But with car subscriptions, you don't have to worry about how much the car depreciates. You don't own the car, you're simply paying to use the car. So, the depreciation doesn't affect you. You won't be "losing" money every month. Instead, you'll have more freedom on your wallet for your other priorities.
Low Downpayment & No Loan Requirement
The downpayment for a car can really put stress on your finances, which is something not many drivers are willing to do. Without a doubt, this essentially alienates a good proportion of people who don't have this cash on hand or who are unwilling to make such a huge financial commitment. There's also a group of people who might have other priorities like a house or a wedding to consider.
That's where a car subscription's low downpayment requirement comes in handy. The low amount required allows drivers to hold more capital in their own hands. Money that can be used to invest or spend on the more important things in life.
Without the need for a 30%-40% downpayment, you can also use this sum to pay for your monthly subscription fee. Additionally, as you're not actually buying the car, there's no need to take up a car loan.
So, you don't have to pay for the additional interest that is included in a traditional car loan. These allow you to save more money and empowers you with financial independence and freedom, something that's uncommon in traditional car ownership.
At the Mercy of the Market
Finding a good deal for your car takes up a lot of time and effort. You'd probably take a few months just to sell your car at a reasonable price.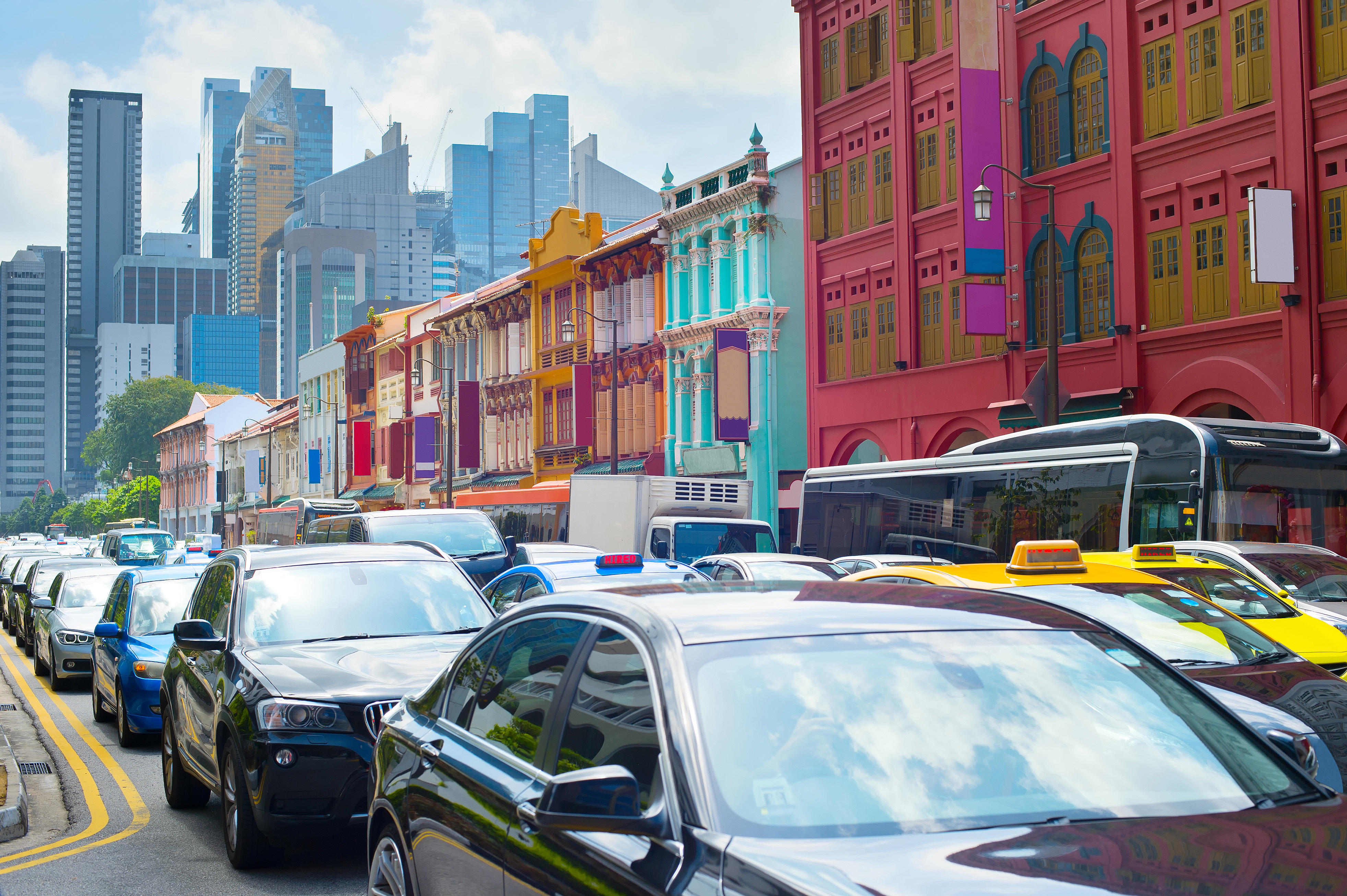 Furthermore, your car's valuation is at the mercy of the market. If COE prices are low, it means that demand is low. In turn, the value of your car would be lower as potential car buyers would be looking to buy brand new instead.
So, if you decide to sell your car at the wrong time, you would find it difficult to find a buyer and a price that is satisfactory. And let's not forget about the arduous and time-consuming car selling process, just ask anyone who've sold their cars…
With car subscriptions, you don't have to deal with all these things. You don't have to worry about demand, fluctuating COE premiums or selling the car.
You pay for how long you want to drive and simply return the car after. There won't be a chance for you to lose out on your hard-earned cash due to market fluctuations. So overall, it offers more protection to your wallet and provides a worry-free and stress-free experience.
Save More with Car Subscriptions
Over a period of 10 years, the face value of buying a car and subscribing might be quite similarly priced. But when you take into account the depreciation, unpredictable market fluctuations and additional loan interest or early loan settlement fees, it definitely costs more to own a car. Car subscriptions get rid of these unpredictable costs and alleviate the constraints on your wallet.
Need access to a car but don't want to fork out thousands for a downpayment? Check out CARRO's Car Subscription service and start saving more each month. Start experiencing the future of car ownership today!
People also liked:

4 WAYS CAR SUBSCRIPTION IS BETTER THAN CAR OWNERSHIP
PROS AND CONS OF CAR SUBSCRIPTIONS
WHAT'S THE DIFFERENCE BETWEEN LEASING AND CAR SUBSCRIPTION?