BMW's promise to owners is a 'sheer driving pleasure' experience. This has been their slogan for a long time and they have never failed on this promise. Even for their more "economical models" like the BMW 118i, a modern hatchback that's packed with technology.
But how does it match up against other hatchbacks and cars in its price range? Is it still a ride that's worth the money? Well, let's find out!
BMW 118i's Sporty Good Looks

When we first laid our eyes on it, we instantly knew that is is something more than the usual Asian hatchbacks that you find on the road. It's sharp styling, classic kidney grilles, LED lights and shark fin antenna are reminiscent of the 118i's pricier brothers – the 3 series and such.
Once you're inside, you'll be surrounded by leather. Comfortable leather is draped across the seats and the steering wheel is carefully wrapped in a special M Sport Leather, which is slightly puffier and nicer to hold. The design of each element is carefully thought out and caters to the needs of the driver.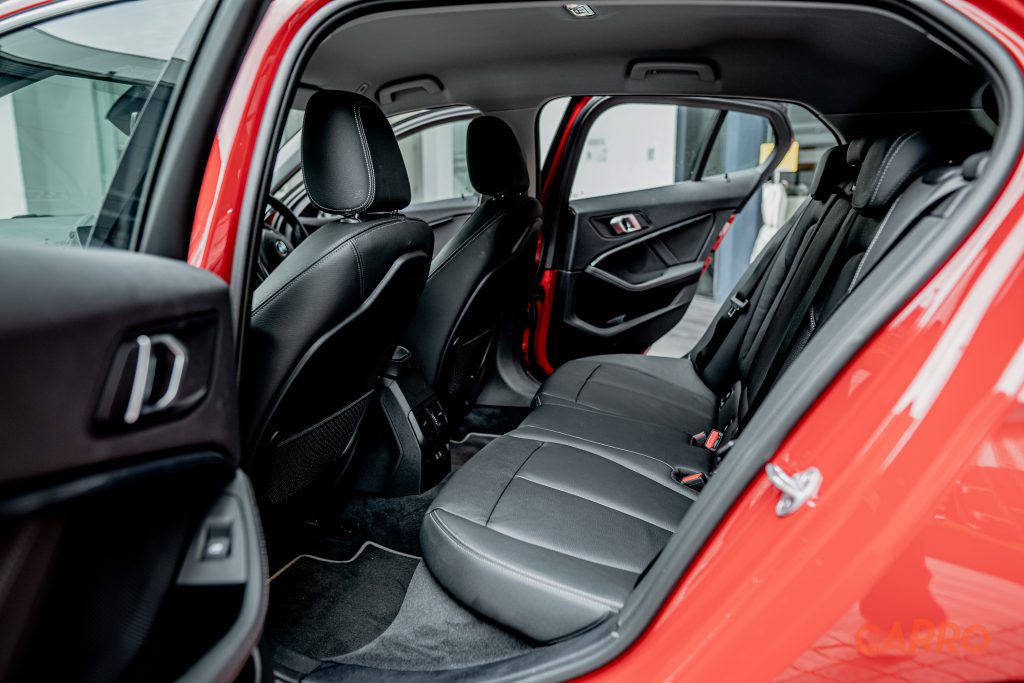 When it comes to space, there's nothing much to celebrate. The front two seats are where you'd want to be if you are tall or just need a little more space. The rear seats can feel cramped because of the sloping roofline. You might even feel claustrophobic due to the small windows! While it's barely enough space for 3 adults, it's actually quite comfortable to ferry your young kids around.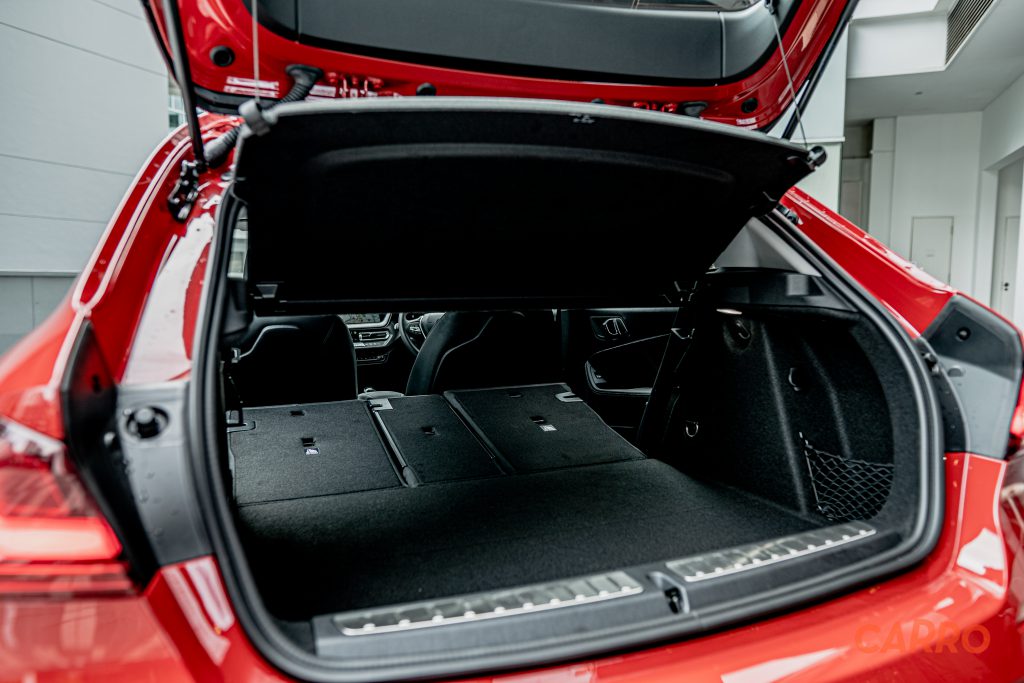 As hatchbacks are typically compact in design, you wouldn't expect them to be spacious vehicles. However, the BMW 118i actually offers a ton of boot space. With the rear seats up, you get 380 litres of boot space. This is more than enough for basic grocery shopping and fitting in some baby gear, but you'll definitely find it hard to fit bulkier items like golf bags.
Of course, you can simply pull down the rear seats for more space, but that would also mean you won't be able to ferry passengers in the rear!
Technology Galore
Equipped with an excellent infotainment system and a digital dashboard, technology is one thing that isn't lacking. To be honest, the technology in this car is seriously superb. And the star of the show has to be the BMW iDrive 7.0!

The iDrive 7.0 system is the latest operating system released by the German automakers. It comes with all the amazing features that you'd expect in a more premium BMW model. As such, you get access to a wide range of features from the Intelligent Personal Assitant to the Intelligent Emergency Call. If you prefer using Apple CarPlay or Andriod Auto, the BMW iDrive has them both too!
For a more in-depth guide on the ins and outs of the iDrive 7.0, check out our review of the iDrive 7.0 in the newly launched BMW 2 Series Gran Coupe.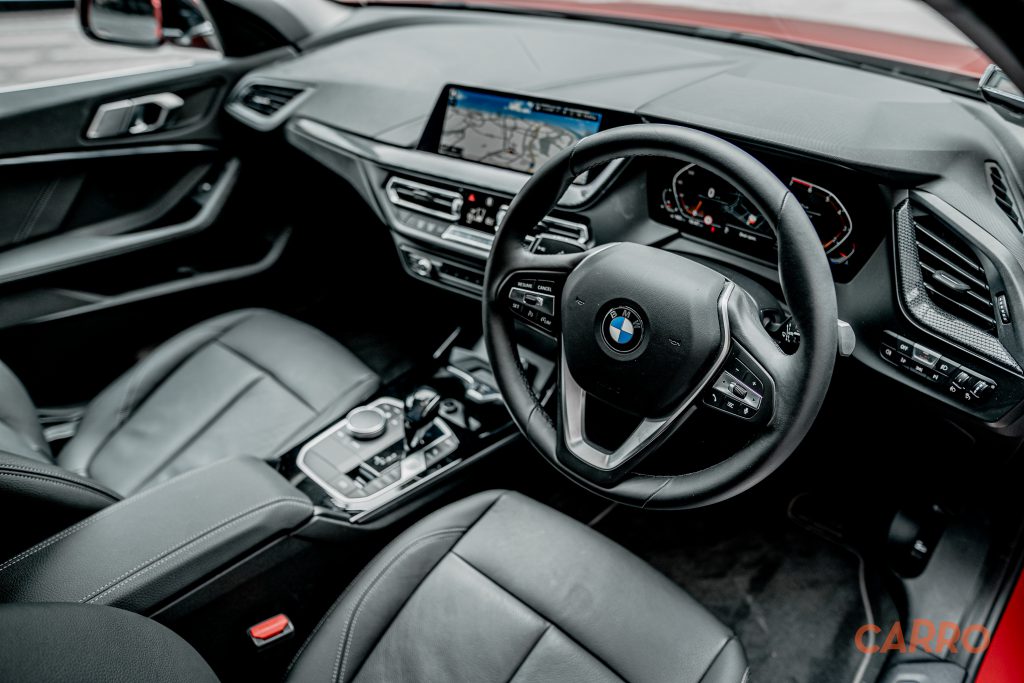 The digital dashboard is one of the best that we've seen. First, we prefer the look of it being carved into the shape of a traditional dashboard rather just a flat rectangular shaped screen.
Next, the interface just looks and feels sporty and young. Instead of using boring circular dials, BMW opted for quirkier but cooler hexagonal-like dials. They do take some time getting used to but we think they're really cool.
And finally, the dashboard is partially customizable so you can choose what information you want to have in your dashboard. This certainly makes things super convenient for the driver!
This car has some pretty cool features that we didn't expect from an entry-level car. It has Parking Assitant, which like the name suggests, help you park the car! All you have to do is activate it and follow its instructions. Even if you're confident in your parking skills, sometimes you'd want to use this when its a tight spot or when you just feel like slacking off.
Also, this car can be controlled using an app – the BMW ConnectedDrive. You can locate your car in car parks by flashing the lights, lock/unlock your vehicle remotely and even check vital car information all from your smartphone!
How Does it Feel Behind the Wheel? 
Compared to the previous 1 series, petrolheads might say that this is a downgrade. The current generation had to forgo its rear-wheel-drive to free up a little bit of space in the passenger row, which makes it a little more practical. But nonetheless, this current generation is still a fun drive.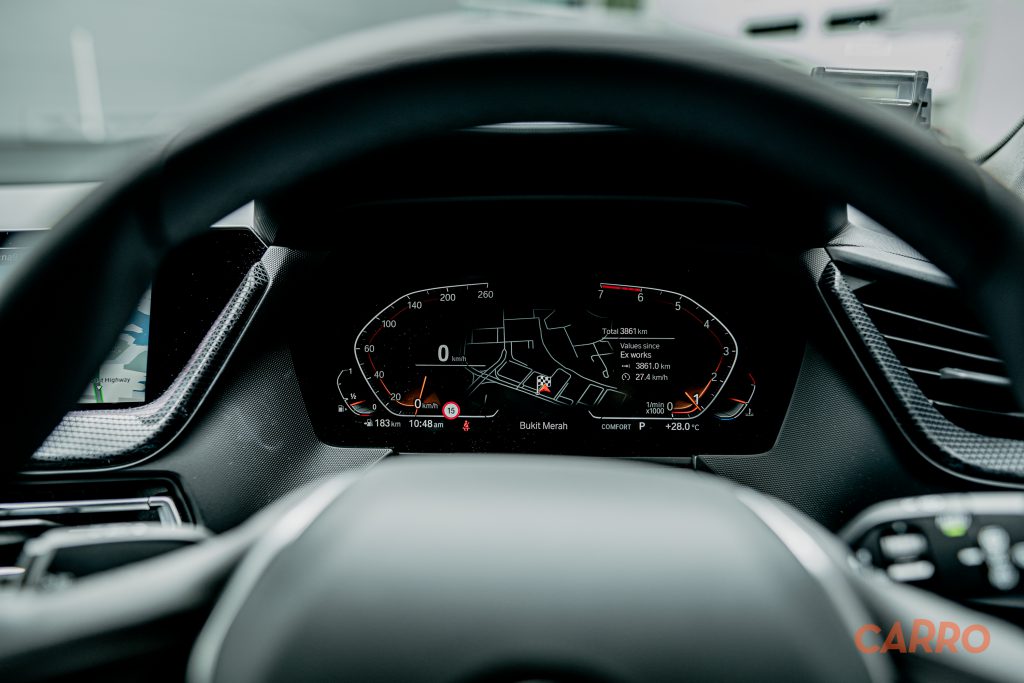 The steering is shockingly accurate which makes turning sharp corners a joy. Although you might want to be a little careful when cornering at speeds because it is a front-wheel-drive after all. Another great feature is the exhaust. It sounds pretty good because of the three-cylinder engine layout that tends to be noisier.
To sum up, the 1.5 litres, 3-cylinders turbocharged engine is reasonable. The M-Sport package for the 1 Series is only for the interior and suspension. So, this is the 'lowest spec' engine that you can get from the German automakers. Even then, the engine produces 138 brake horsepower and 220 Newton metre of torque which is capable of pushing this car to a respectable 211 km/h.
So, this BMW engine is really comparable to other hatchbacks on the market. Additionally, if you opt for the M-Sport package, your driving experience will be elevated!
Yay or Nay?
Overall, the BMW 118i M Sport offers a ton of cool features for its rather reasonable price. It has a great interior that is very well built and with the number of tech features you get, some might feel that the BMW 118i is a bargain!
So if you can overlook its minor space constraint and average engine, you should definitely consider this hatchback.
Interested in driving home the BMW 118i? Book a test with the most affordable and flexible alternative car ownership experience – CARRO Leap!