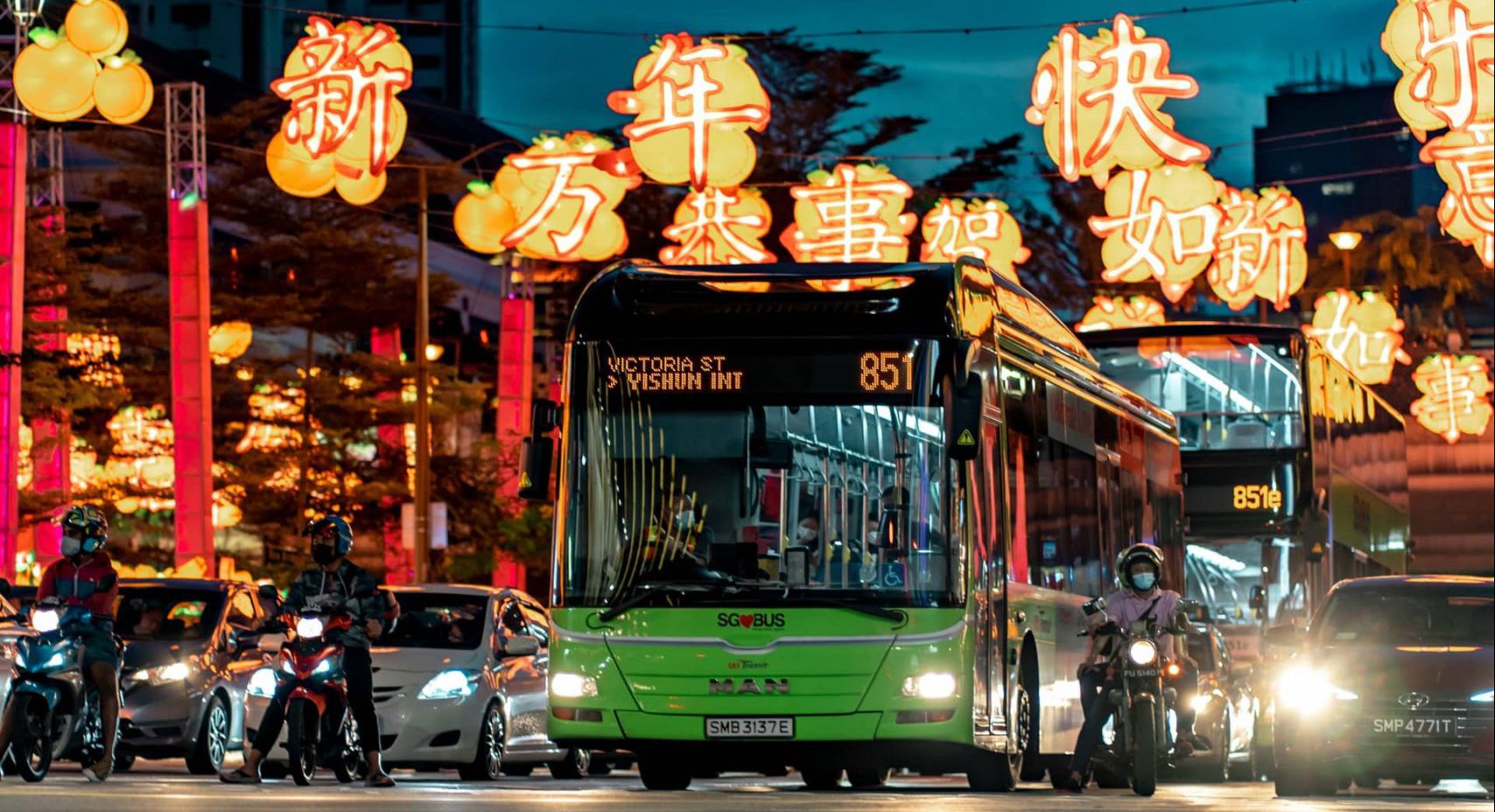 Owning a car can be expensive, and so leasing a car has become a cheaper option for many drivers out there. There's pros and cons to both leasing and owning, but which option is the most cost efficient? Which option would work best for you?
I'll be breaking down the pros and cons of leasing a car versus buying a used car with Carro.
Leasing a car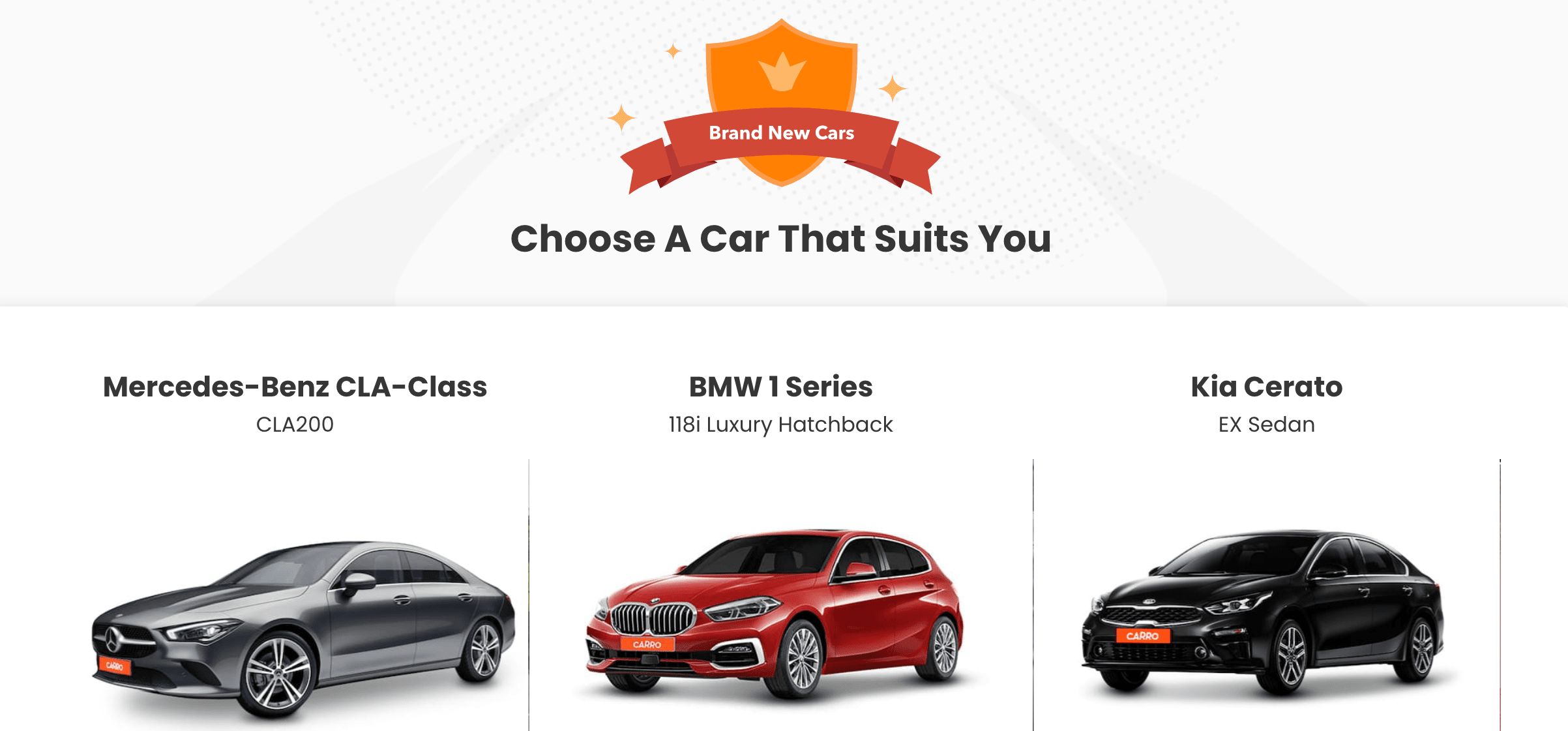 Carro Leap is Carro's leasing service. We offer a range of cars with flexible rates. It lets you drive a car without the burden of financial commitments that buying a car would come with. Here are some reasons to consider the service:
Pay less upfront but still enjoy the benefits of driving a car.

Ability to drive the latest model

Usage-based insurance program, pay per km motor insurance

No long term commitment

Complimentary 24/7 roadside and breakdown assistance
Leasing a car is great for those who don't want a long term commitment to a car. Leasing a car is great for those who only want a car for a short period of time, and don't happen to drive that often. It's a short term commitment, you'll get to drive a new car, but you also end up paying a higher monthly price, plus any potential extra fees and your mileage fees. So, if you're not careful, leasing a car can cost more than buying one.
So, if you're someone who doesn't drive that often looking for an easy, low commitment, short-term car, leasing may be the option for you.
Buying a used car

Buying a car, even if used, can still add up to quite a bit in Singapore, but there's a lot of benefits when you get to own the car. Here are some reasons to buy a car instead of leasing:
No mileage limits

Lower monthly payments

Ability to sell or trade in the vehicle
Because you own the car, you don't have to worry about any mileage limits, and you're not held to owning the car for a specific amount of time. Should you want to sell your car after 1 year of owning it, you could.
Plus, you also have lower monthly payments. The freedom and low price point can end up being a huge deciding factor for people choosing between leasing and buying. But you also have fees like a down payment, as well as long-term maintenance costs.
Cars wear and tear after 3-5 years, and if you decide to keep your car for that amount of time, you'll have to pay for any fixes it needs.
If you're someone who drives a lot and plans on keeping a vehicle long-term, buying your vehicle may end up being a better option. All the initial payments for buying a car would be an investment for your future.
But no matter what option you choose, Carro is here for you!

If you want to lease a car, Carro Leap lets you drive a brand new or pre-owned car without the financial commitments that come with buying a car. Plus, unlike other typical car leases, you'll be eligible for saving through our exclusive usage-based insurance program!
Click here to find a car to lease today!
On the other hand, if you're looking to buy a car, Carro also has you covered! Not only do all our cars come with a 6-month engine and gearbox warranty, but they also go through a rigorous 150-point inspection check. With Carro, quality is assured!
Browse our list of vehicles and buy today with Carro!