With the presence of Grab and Gojek in Singapore, the private hire industry has been booming. There are currently around 45,000 registered private-hire cars on the road. Becoming a private hire driver sounds easy, but you have to first obtain the Private Hire Car Driver's Vocational License (PDVL). Subsequently, you will need to convert your car to Z10/Z11 classification.
To help you with the latter, here's how you can make your transition into a private hire driver.
CONVERTING TO Z10/Z11 CLASSIFICATION
In order to provide private hire services, LTA requires the vehicle to be registered under the Z10/Z11 classification. A Z10 classification is for sedans and a Z11 classification is for SUVs and MPVs.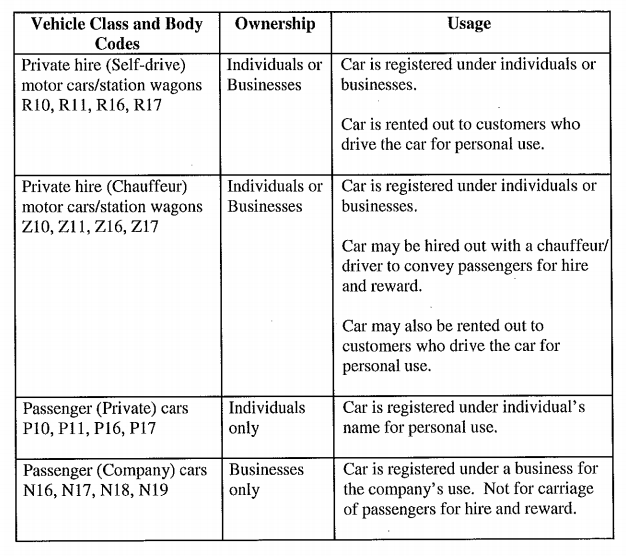 If you intend to use your vehicle as a private hire car, you have to convert it to a Z10/Z11 classification. The conversion can be done easily at ONE MOTORING and an administrative fee of $100 is applicable.
---

---
Simply follow the steps below.
1. Click on the 'Digital Services' tab on the menu bar, or follow this link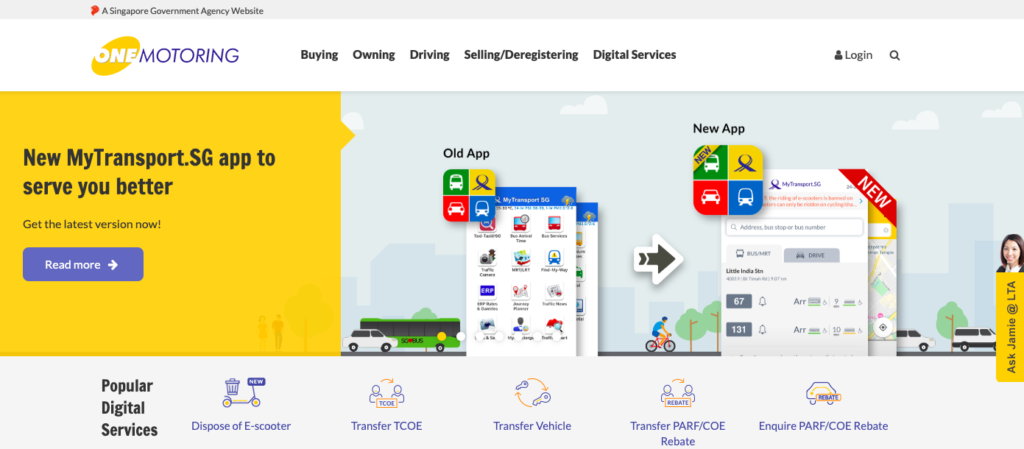 2. Navigate to 'Owning' on the left sidebar, and select 'Convert Vehicle Type or Scheme', which will require you to log in via Singpass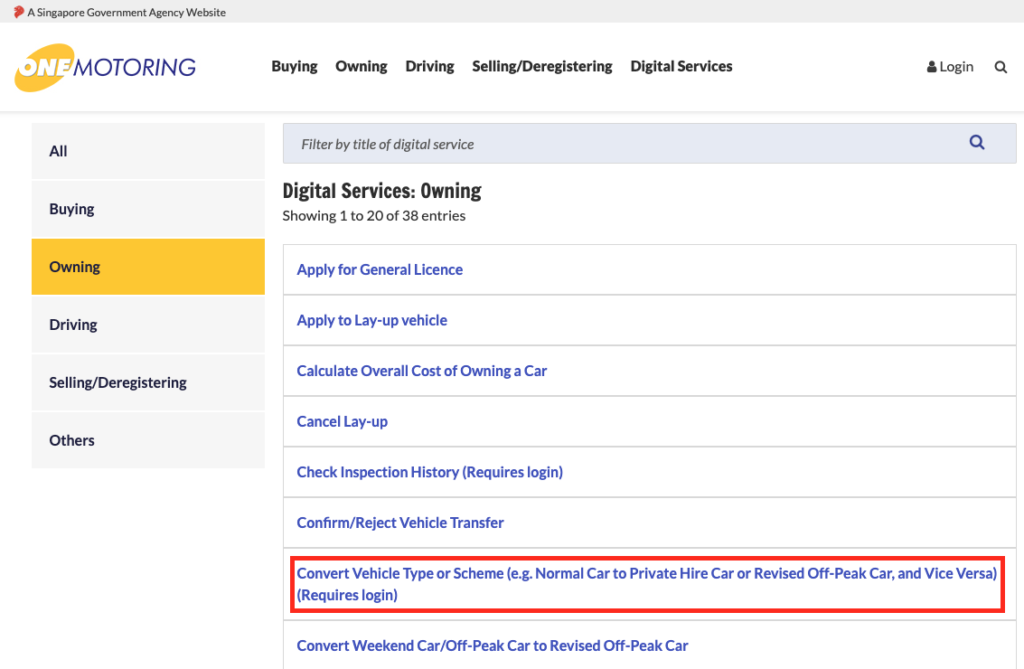 3. Fill up the form, which will take about 10 minutes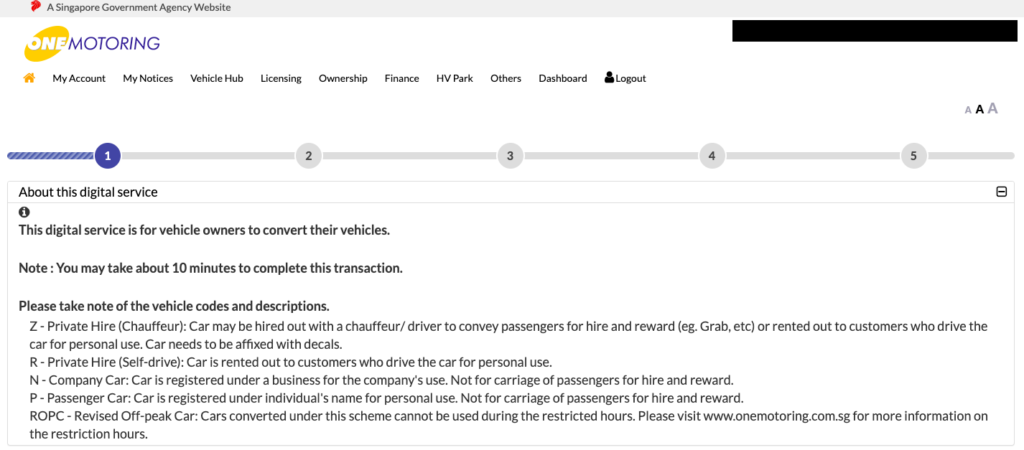 4. Once you have confirmed all the details are correct, you will be redirected to make the payment for the administrative fee
Upon confirmation of payment, your vehicle registration details (under Vehicle Hub) should now reflect the new Z10/Z11 classification.
Private Hire Car Decals
Since July 2017, all private hire vehicles are required to display a pair of tamper-evident decals on the front and back windscreen of their vehicles.
According to LTA, this is to allow for easier identification of private hire cars. It also helps to facilitate enforcement efforts against offences, like private hire cars picking up passengers by street-hail and unregistered vehicles providing private hire services.
Drivers can obtain and affix the decals at LTA's Authorised Inspection Centres, such as VICOM, STA and JIC. Obtaining and affixing a pair of tamper-evident decals costs $20 inclusive of GST.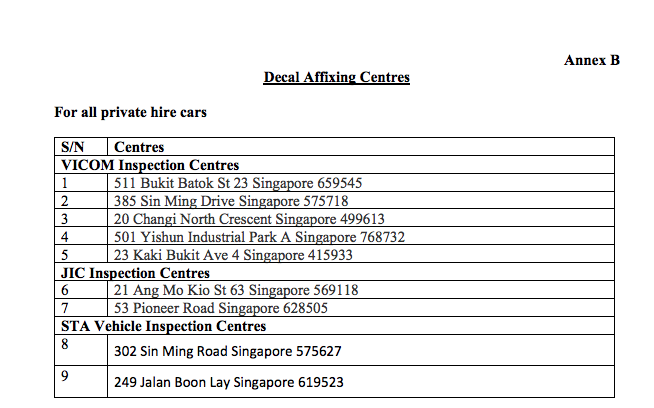 Failure to display the decal will result in a fine of up to $1,000, or a jail term not exceeding 3 months, or both, for the vehicle owner. Additionally, the driver could be subjected to a fine of $500 and 21 demerit points under the Vocational Licence Point System. The tamper-evident decals will also be inspected when private hire cars undergo their regular vehicle inspection.
Read LTA's FAQs here for more information.
Interested in becoming a private hire driver but don't have your own car?
Don't worry, CARRO now offers a 1-year Lease-to-Own scheme, where you can drive home a brand new car with 0% downpayment! On top of that, you'll also be able to save $900 more on your rental each month when you switch from renting a car to owning one with us. If you need any assistance, visit our Carousell page today.
---
Alternatively, you can check out all our listings of high-quality pre-owned cars on CARRO right now!

---