A car previously known as the Kia Forte, Kia K3 and even dubbed as the Mini Stinger, the Kia Cerato is one of the best value for money sedans available in Singapore. It's an excellently equipped and stylish family sedan, and a car that leads its class in a number of areas.
But is this car the one for you? Continue reading this review to find out!
Kia Cerato: The Most Value for Money Sedan
The Kia Cerato is available in 3 trim levels, LX, EX and GT line. While these trim levels look quite similar, there are some significant differences drivers would notice, especially when you step into the cabin.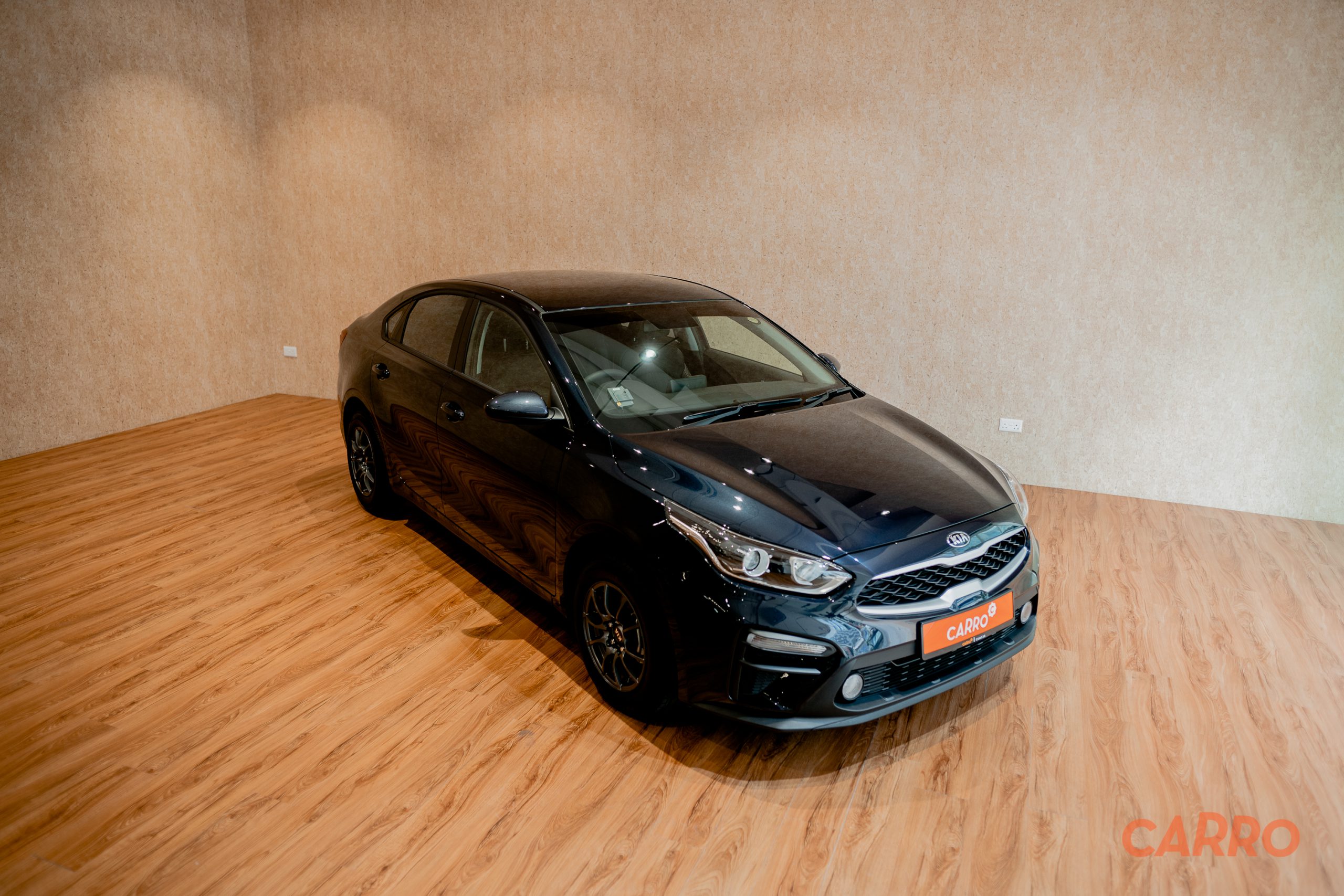 As the different trim levels come at a different price tag, the difference in tech features and performance is as expected. But the models' styling also differs, with the GT Line obviously being the most sport of the three variants. But in this review, we'll be focusing on the Kia Cerato EX variant, which is available for subscription through the CARRO Leap program!
The EX, and even LX, is truly a 'bang for your buck' pick. It's perfect for young families, newlyweds or someone who's looking for their first car! The Cerato is super spacious, fuel economy is great and the number of tech features you get with the Cerato, you definitely won't get from any other car in this price range.
Indeed a 'Mini Stinger'
The older versions were known as the Kia Forte or K3, but the brand new Ceratos have dropped these labels entirely. It further emphasises the fact that these are brand new models and not just some facelifted version of the Forte or K3. Just line these cars up side-by-side and you can easily point out the differences!
Then, the next question you'd be asking is: does it really look like a Kia Stinger?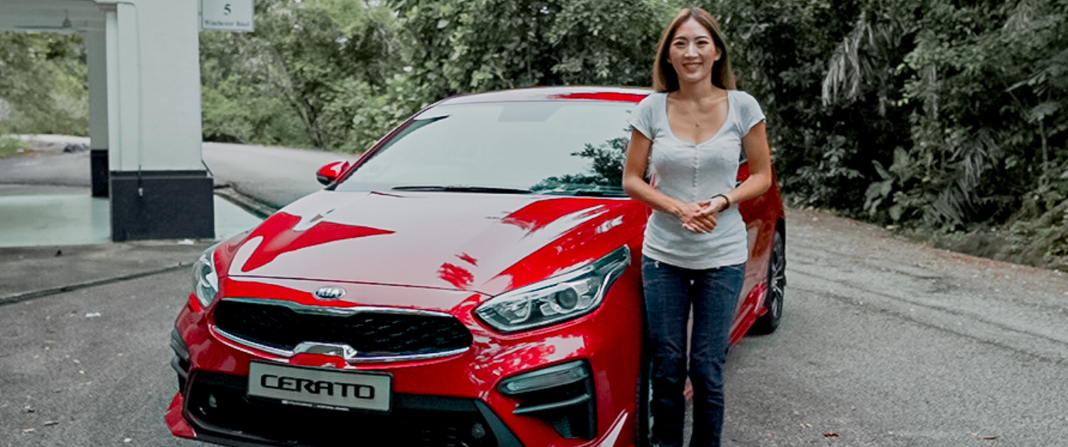 Just take a look at it. The comparisons between the Cerato and Stinger are for good reason. The Cerato does actually take a lot of styling queue from its larger and (way) pricier Stinger brother. There's a sporty-ruggedness and expansiveness that emanates all of the Cerato's new design.
Like the front bumper with its lower apron and air curtains in shiny black, synonymous to the Stinger's styling. There's also a slender tiger-nose grille and slim headlights which sit on a broad and powerful nose that sets the tone for an energetically designed front.
You can also see that the hood is pretty long. And together with the short boot and a bit of a swooping roofline, it gives the Cerato a strong fastback-vibe to it. The fastback styling is best seen from the sides, which adds to the car's sportiness.
Additionally, compared to the Forte, the Cerato is actually 80mm longer, 5mm taller and 20 mm wider. So, this accounts for more space in the cabin as well as in the boot. In fact, you get 502 litres of space in this sedan which is one of the largest in this class!
Another point that's worth highlighting is the Smart Trunk System that comes in the EX. It's a convenience feature that's probably more common in higher-end models or continental cars. Basically, this feature allows you to open your boot with just your feet. Which is super useful if you have a full load of shopping bags with you.
Leaders in its Class
The Cerato's cabin is truly the star of the show. There's an abundance of space and is super comfortable even on a full load of 5! And you know how it's usually super uncomfortable to be in the middle seat of the rear?
Traditionally, it's quite awkward for someone to take the middle seat as you'd usually need to open your legs wide or bend almost in half just to fit here. However, in the Cerato, you won't mind being stuck in this seat because of the Cerato's low and almost flat transmission tunnel. This offers more space and comfort for passengers in the rear!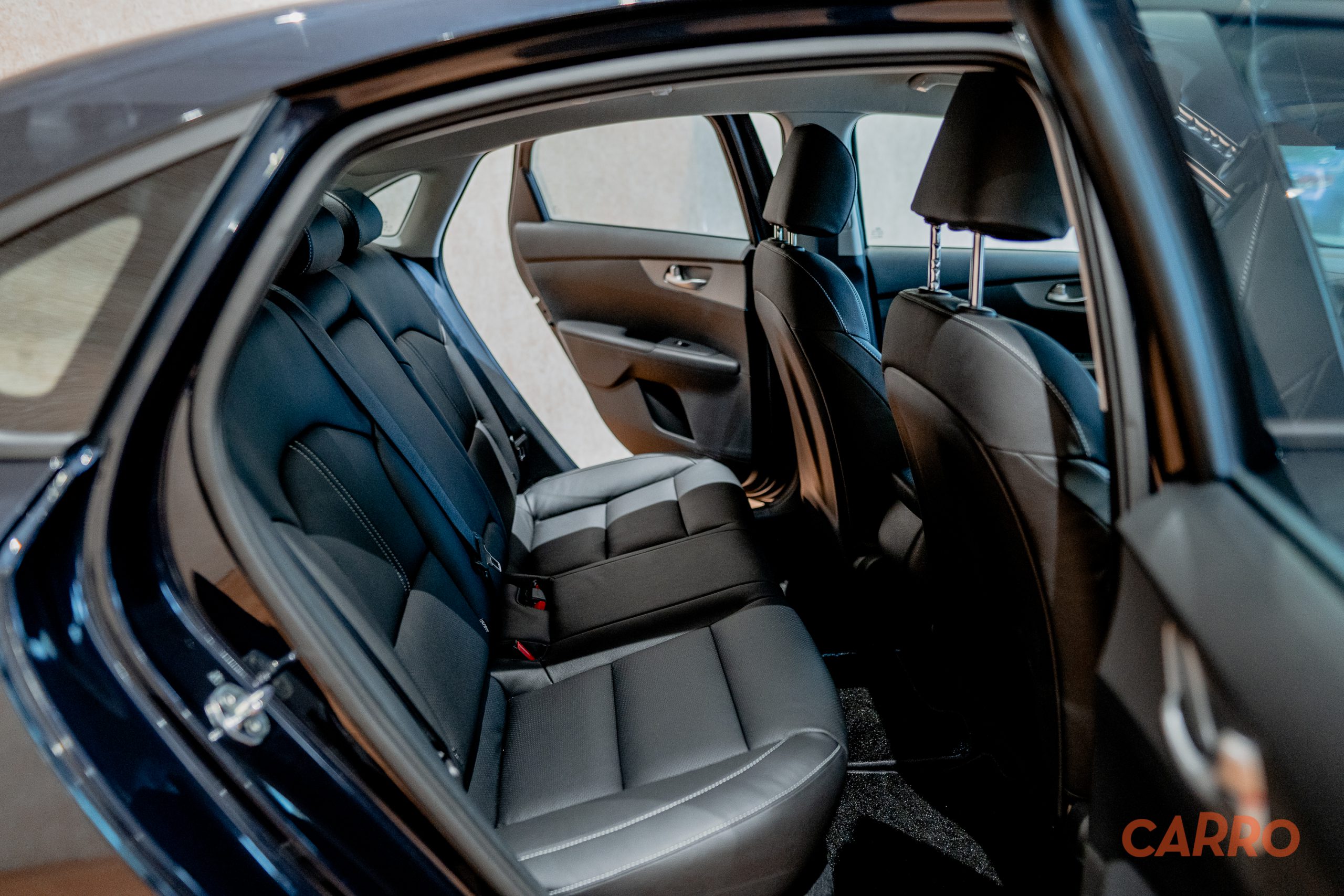 But being super spacious is one thing, but the whole cabin is also designed luxuriously with a lot of premium materials and features. From the leather seats to the well-equipped dashboard, you won't find a better cabin for the price you're paying.
Inside the car is also where you'll spot the key differences between the LX and EX trims. For example, the LX follows a more conventional system to start the car while the EX comes with keyless entry and a push to start system. The EX comes with a premium leather steering wheel.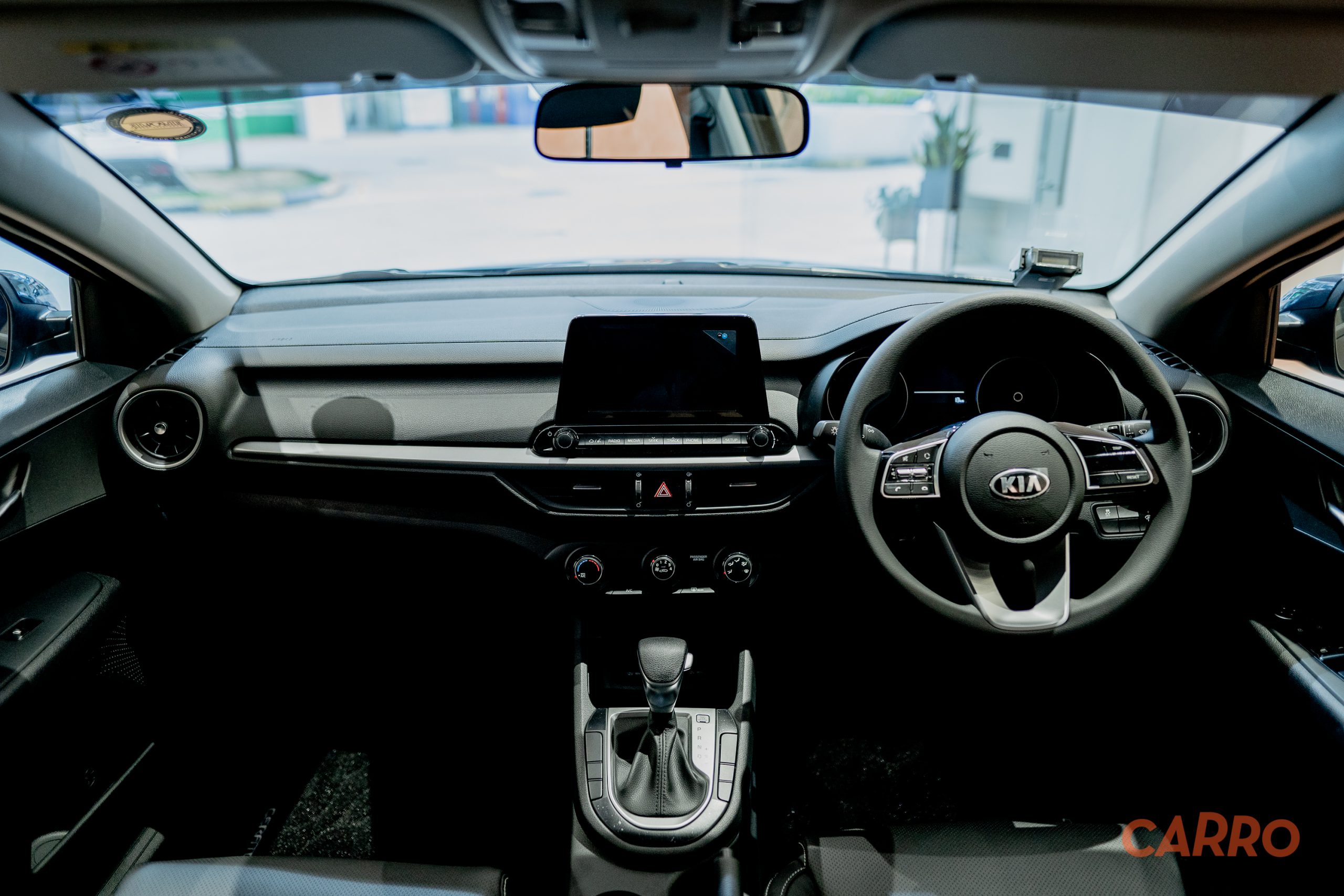 One of the best parts of the Cerato's cabin is the infotainment display. It's an 8-inch touchscreen that's compatible with Apple Carplay and Android Auto. It's super responsive and user-friendly, something drivers would definitely appreciate. These features are truly amazing and things you'd only expect in a continental car or an even more expensive model. So, being able to get this level of tech in the price range is a huge plus point!
How Does it Drive?
The Kia Cerato's engine is a 1.6 litre, Gamma MPI that purrs quite decently and produces 126 bhp and 155Nm of torque at a top speed of 195km/h. It uses a traditional 6-speed auto transmission, which, compared to a 5-speed auto, results in a quieter engine at a higher speed.
Additionally, this 6-speed auto transmission is generally more responsive than a CVT transmission. This allows this car to pick up quite nicely after a red light. Also, in an unfortunate scenario where your transmission needs changing, it'll also be cheaper to replace them! Don't you think that's just so efficient?
Another thing that's also efficient is the Sedan's fuel economy, clocking a pretty decent 15.1km per litre. 
Driving the Cerato, you'll notice that the cabin is pretty quiet and insulated from outside noise. So, you still can have a conversation while driving on highways or busy roads quite comfortably!
What drivers will really like about the Cerato is actually the handling of the car. It's really easy to control the vehicle and it feels quite sturdy like it's always on the ground, while also giving off that bit of responsiveness drivers would appreciate, so cutting through traffic can be quite fun too!
Yay or Nay?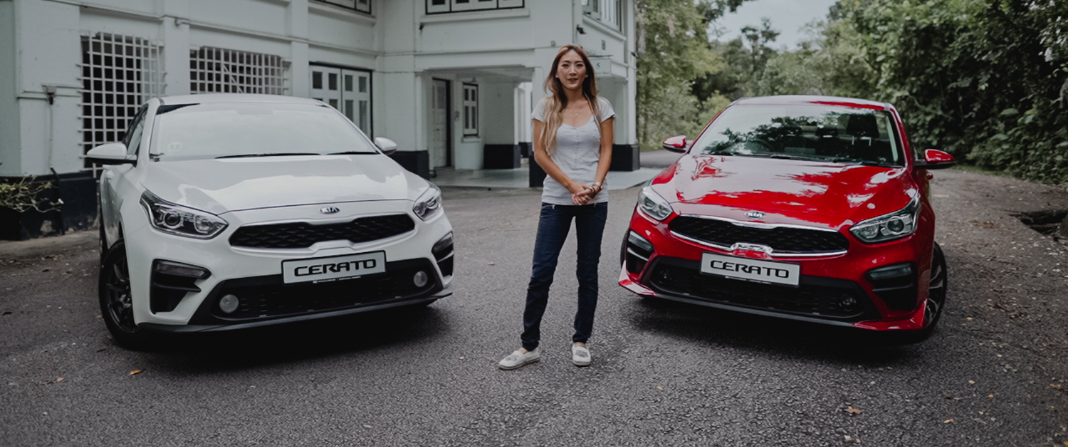 To be honest, you'll have trouble finding a sedan that's so spacious, practical, and at such an affordable price point. As such, we really feel that the Kia Cerato is truly the best in its class. 
It's an excellent car for newlyweds or even a young family because of its versatility and size. For instance, if you have a baby a couple of years down the road, the Cerato will still be enough for you, able to serve your ever-changing needs.
So, if you're interested in the Kia Cerato, you can book a test drive at CARRO today!