Trending
Phase 1 Safe Re-Opening: Important Information for Car Owners
The 2 months Circuit Breaker period is finally coming to an end and the government has announced measures to start up our economy again. During this time, the country will go into 3 phases of Safe Re-Opening to ensure the safety of citizens and keep the virus under control.
As we enter Phase 1 of Safe Re-Opening measures, here's what car owners need to know.
Servicing and Maintenance Available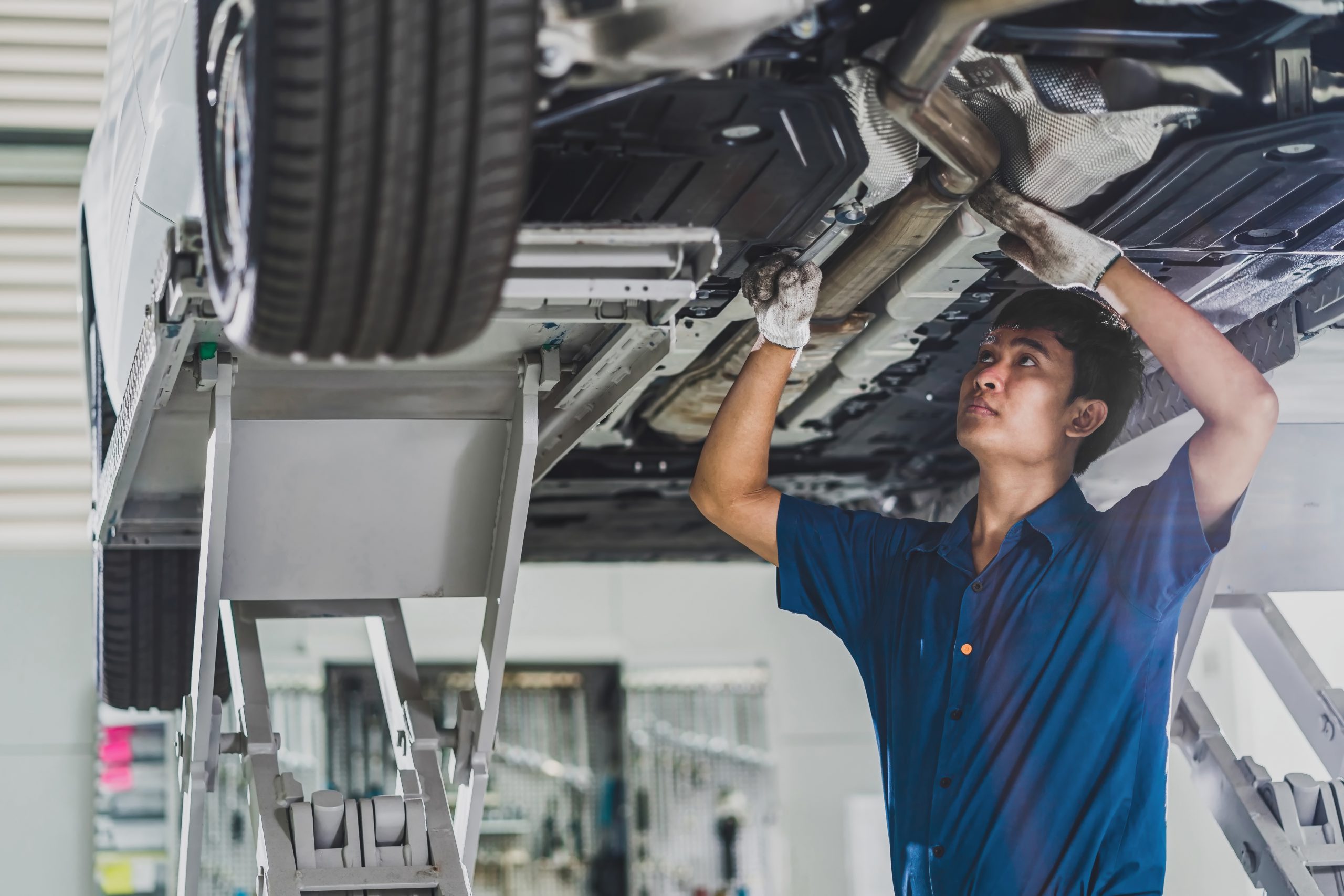 A piece of good news for car owners, servicing and maintenance services at car workshops have been included in the list of permitted services. Previously during the Circuit Breaker period, only emergency repair services were allowed.
But now, you can send your car for a slew of services including bodywork repair, repair of car seats, ordinary servicing and even spraying or painting your car. As such, most car workshops should be opening their doors in June!
This is excellent news for car owners who've not been using their cars during the Circuit Breaker period as there's a chance that your car might require servicing after an extended period without driving.
Car Showrooms Remain Closed
In Phase 1 of Safe Re-Opening, car showrooms have not been included in the list of businesses that can open. Only critical sectors and businesses deemed to pose a lower transmission risk are allowed to open. Therefore, showrooms will remain closed and will only open in Phase 2. At the earliest, this should only happen in July.
As such, buying and selling of cars will still be affected in Phase 1. While you can still buy and sell your car online, you won't be able to test drive the car or meet dealers.
COE Bidding Exercise Still Suspended
The Land Transport Authority (LTA) has announced that COE bidding will only begin when showrooms reopen. As mentioned, the earliest showrooms can open is in July. This might affect you if you've previously ordered a new car before the Circuit Breaker period started. Your new car order will definitely be delayed further.
Additionally, having already gone 2 months without any COE bidding exercise, we won't know how the COE prices will react to this. As prices were relatively low in March, it might go up or even plunge more when bidding resumes.
Scrap and Export Services Available
Good news for car owners who need to deregister their vehicles, all 5 authorized scrapyards will resume operations from 26 May. Please remember to book an appointment with the respective scrapyard operator before sending in your vehicles.
The three LTA-appointed Export Processing Zones (EPZs) will accept vehicles for storage from 2 June 2020. Vehicle owners must book an appointment with the respective EPZ operator before sending in your vehicle.
Additionally, if you are required to deregister your vehicle between 7 April and 30 June, you will be granted a two-month extension. For car owners that have a deadline falling between 1 July and 1 August, you will receive a one-month extension to get your car registered. You can check the updated deadlines one OneMotoring's website.
Vehicle Inspection
Following the regulations set out during the Circuit Breaker period, you won't be able to send your private passenger cars for inspection. If your car is due for inspection between 7 April and 30 June, the deadline will be extended by six months.
Vehicle inspection at authorised inspection centres will only be available for the following vehicles:
Goods Vehicles
Buses
Taxis
Private Hire Cars
Motorcycles
People also liked:

POST CIRCUIT BREAKER: WILL COVID-19 IMPACT COE PRICES?
WHAT CAN WE LEARN FROM 2 MONTHS OF CIRCUIT BREAKER?
COVID-19 (TEMPORARY MEASURES) ACT 2020: WHAT DOES IT MEAN FOR PHV DRIVERS?