Singapore's transportation system could get you almost anywhere, but there are still some places that require a car to get to. And with COVID-19 stifling all our travel plans, all we can do is explore every nook and cranny in our little island. So, here's a list we've compiled of 7 Obscure Food Places You Must Drive to in Singapore for your next 'weekend getaway'.
Mask on, and let's take a nice drive to some of Singapore's obscure places to eat. 
1. 555 Villa Thai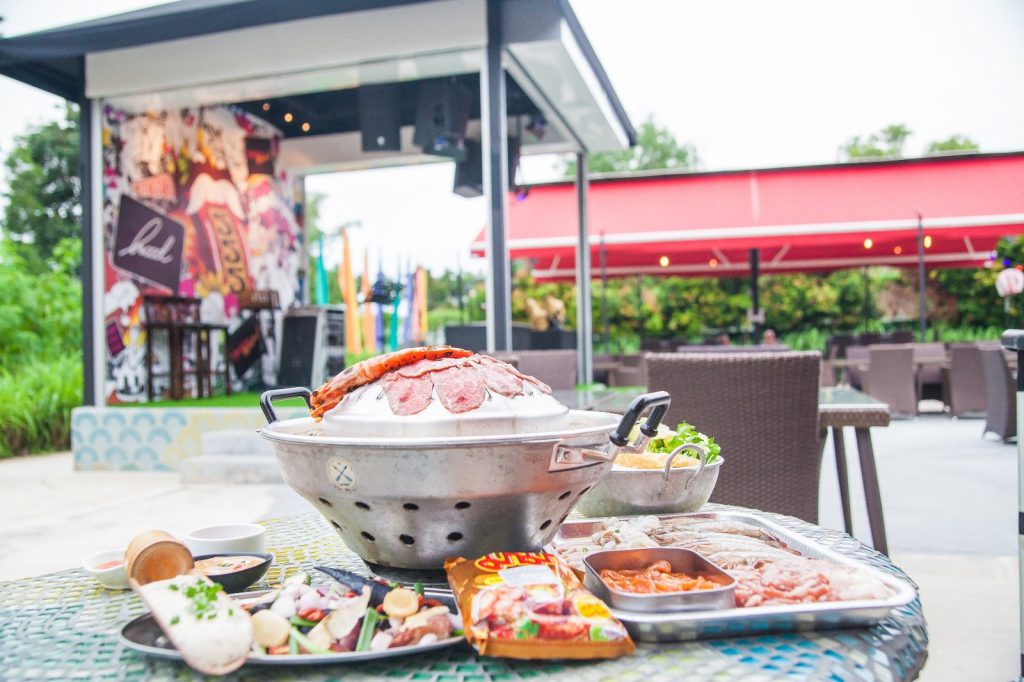 Tired of going to the same places with your friends? Check out Changi 555 Mookata!
While it's located at one of the side roads in Changi, the atmosphere and value for money nature of this spot will definitely appeal to them! Also, this place is unique as you can see the tarmac of Changi Airport while you eat. Besides the Mookata here, there are many other traditional Thai side dishes such as cockles salad and Thai grilled pork. 
If you're not living in the East, this area might get confusing. Nevertheless, driving here is a breeze as it's easy to pick out because it's only slightly off the main road.
2. Rasa Istimewa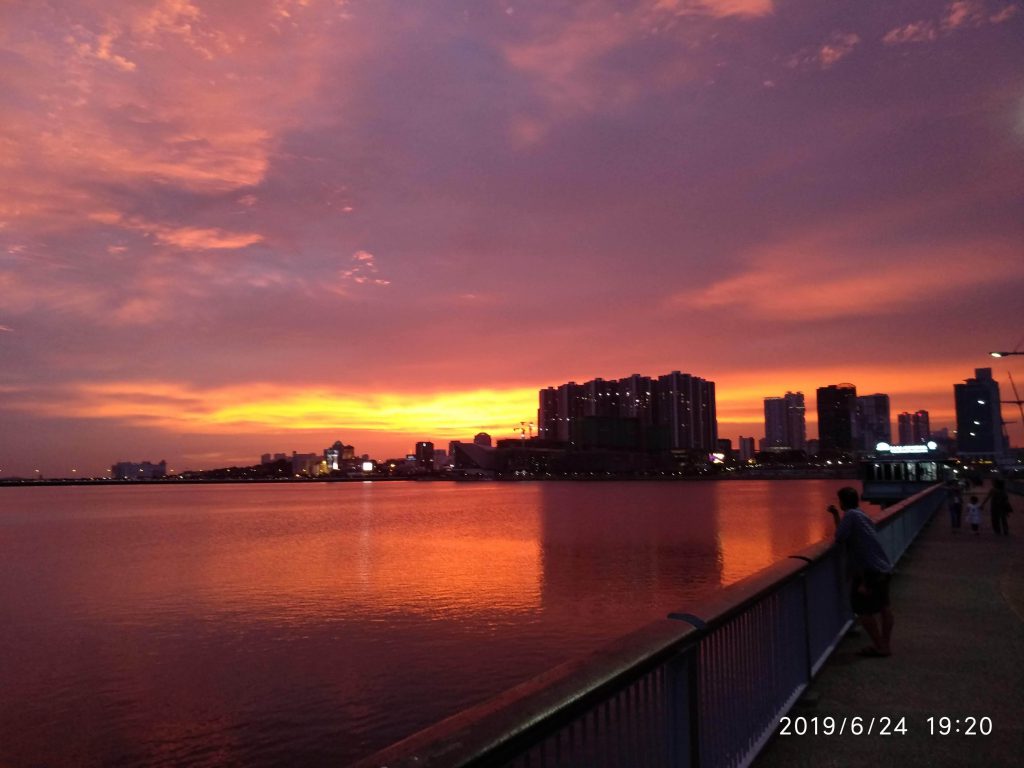 Right next to the causeway is a fast-paced Halal seafood restaurant above water. Whipping up seafood dishes like fish head curry and cereal prawns with fried rice on the side and freshly grilled satay, this is definitely a great spot for families. You can park your car at Admiralty Park and enjoy a stroll along the seaside before heading into the restaurant. But do come in comfortable clothing as the walk to the restaurant can get quite hot, especially if you're coming in the day. 
3. Bistro Gardenasia
Located in the farmlands in Singapore is a charming cafe found in Gardenasia.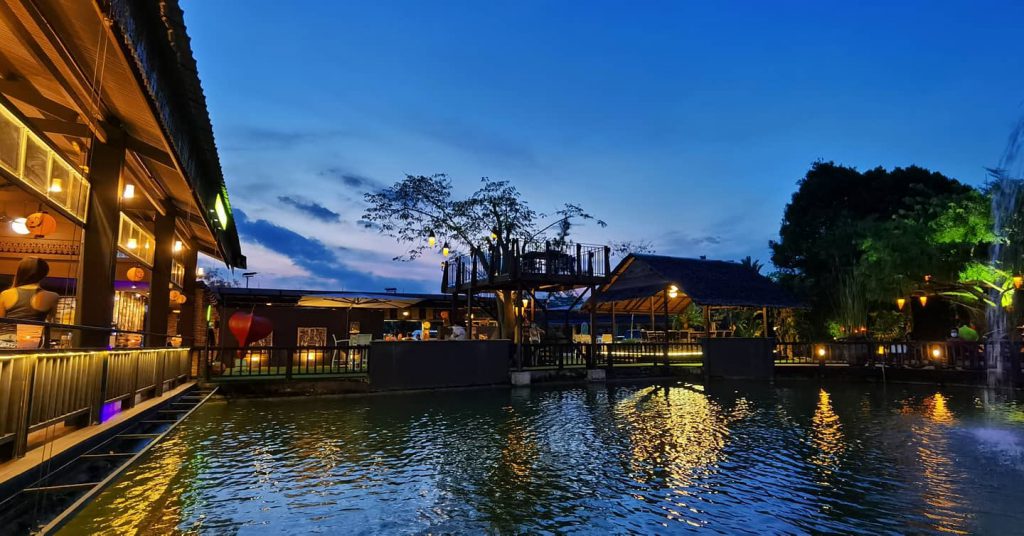 Gardenasia is an initiative that aims to draw people closer to nature with farm stays and farmer's markets, and their cafe, Bistro Gardenasia is no exception to that. It's a cute wooden hut that serves Western and Local foods but with a few twists.
Firstly, is their use of local ingredients and the other is their take on local dishes. Order any of their salads and you'll be surprised by how fresh the ingredients are because the farms are literally next door. The local dishes here are a definite must-try. Although many cafes do their version of local dishes, it is difficult to beat Gardenasia's use of fresh ingredients. Dishes like the Ribeye Hor Fun and Traditional Hokkien Mee Pasta keep the heartiness of local dishes while breaking the norms. 
Besides that, Gardenasia is a fascinating place. They host farmer's markets, farm stays and edutainment tours. However, due to the COVID-19 situation, they would not be hosting any of these for the time being. If you do wish to make the drive here, do take note of their operating hours online or on their website.
4. Bollywood Veggies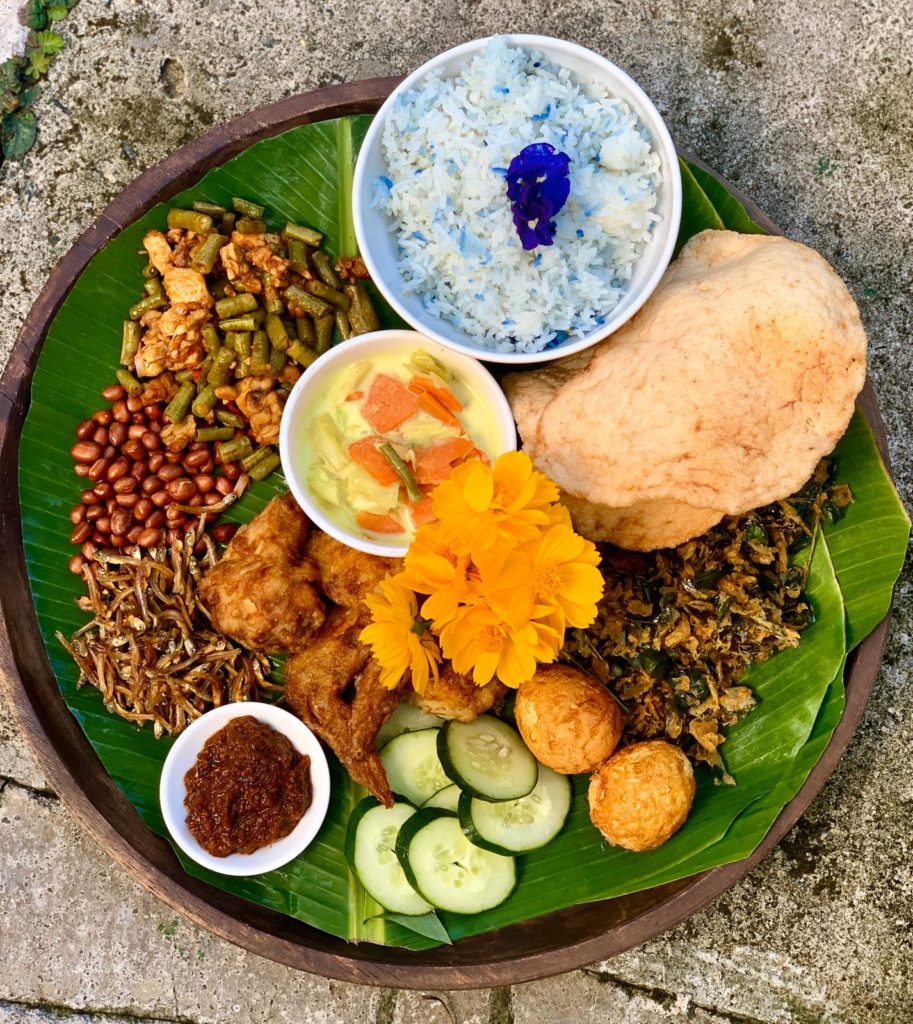 Did you know that there are farms in Singapore that you can visit? Enter Bollywood Farm!
It's an interesting organic farm with unexpected owners and history. The farm was founded by an ex-NTUC FairPrice CEO and his wife. Together, they turned a weedy plot of land into a farm and with the help of the authorities, a restaurant in it! The restaurant serves up many local favourites such as Nasi Lemak (with a really special purple rice), laksa and sago pudding. After lunch, you can stroll around in their 10-acre picturesque farm with lots of quirky antics!
Getting here is one of the more memorable drives on this list. You'll be driving past open fields and lush greenery, and slowly, you'll begin to wonder if you are really in Singapore. 
5. La Pizzeria @  Bridge and Beacon Bar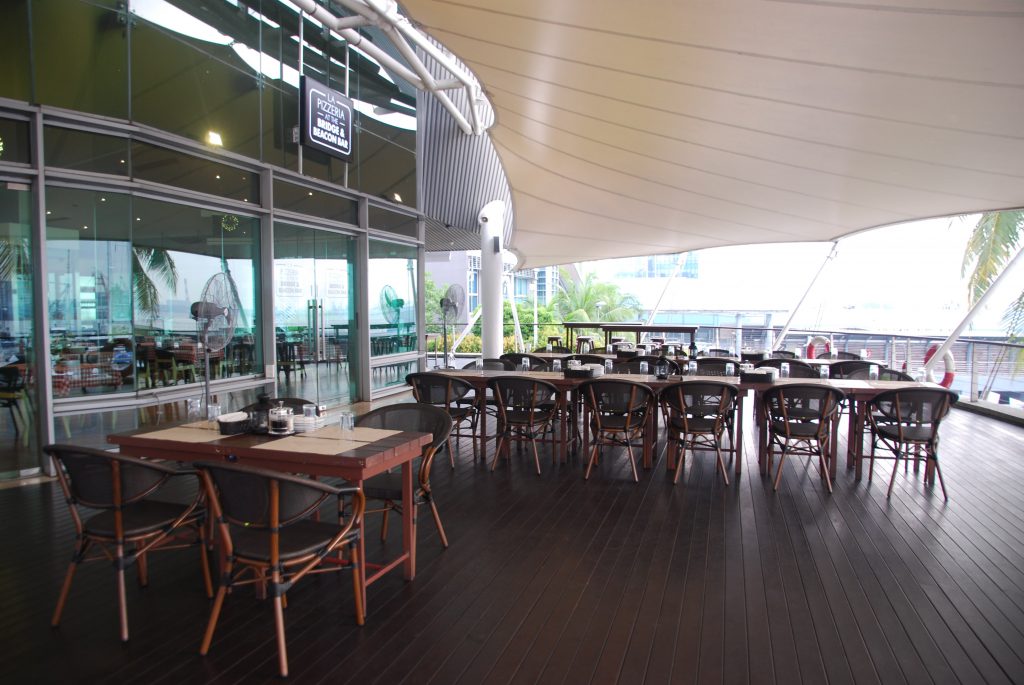 You've probably heard of Marina at Keppel, but did you know that there's a yacht club in West Coast? Hidden away near West Coast Park is the Republic of Singapore Yacht Club is actually the oldest Yacht Club in Singapore.
This is home to La Pizzeria, which offers authentic wood-fired pizzas and traditionally made pasta with recipes directly from Italy. They have outdoor alfresco seating so you can enjoy the fancy view of yachts while sipping on your carefully paired wine. The Mushroom Ravioli is the star dish here. It comes with a bread roof which you can tear and dip into the rich, creamy sauce.
6. Dusk Restaurant & Bar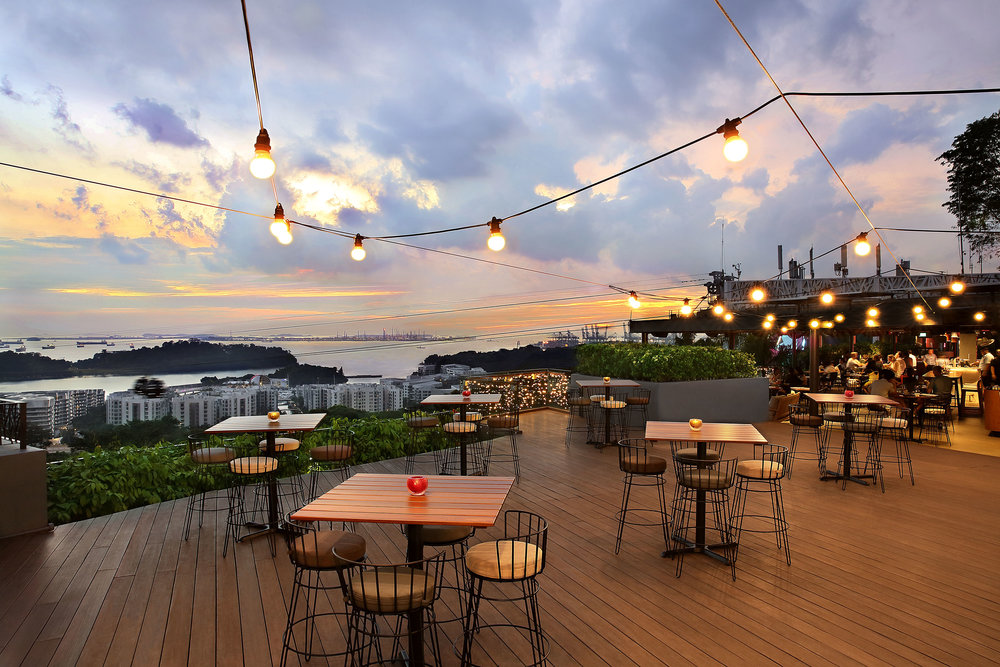 Nestled on the peak of Mount Faber is an intimate restaurant and bar. With sweeping views of Sentosa from above, it is a dining experience that is rare to find in Singapore. Serving up popular Western dishes such as Duck Confit and Chicken Poulet with amazing service and amenities, this would be the place to forget all your work troubles.
Driving here is exciting with many twists and turns through nature, bringing you uphill and giving you a clear view of Sentosa and Keppel Bay. Alternatively, relive your childhood memories by taking the cable car from Harbourfront. This place can be a little tiring to get to if you are hiking up Mount Faber though.
7. Three Peacocks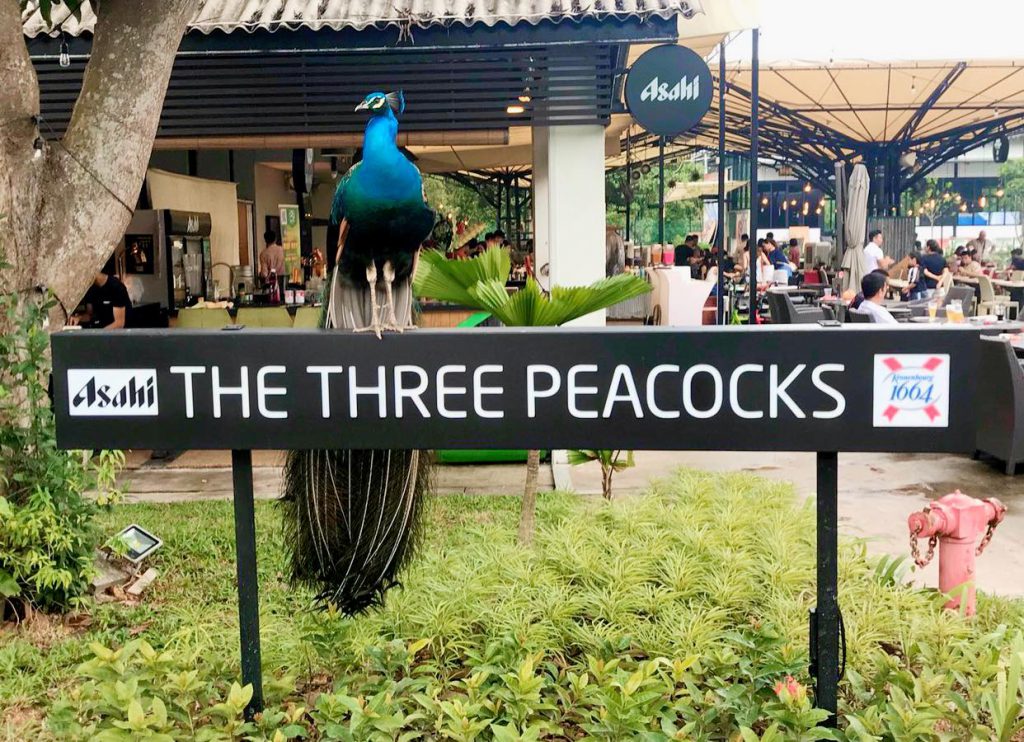 Three peacocks is a meat and seafood barbeque paradise. Located in Labrador Park, this place is a little difficult to access if you are not driving. But if you are, that's great news because there are lots of parking lots here! Three Peacocks offers a large variety of marinated meats and fresh seafood. Need proof of variety? They have lobsters, clams, oysters, tiger prawns, crayfish, live crabs and more!
However, because of the COVID-19 situation, buffets are not allowed and you will have to get the staff to get the meats and seafood for you. Other than that, you can still enjoy the large selection while grilling and drinking with your buddies!
One thing that's common between these food places is the fact that the drive there offers amazing scenery and transports you out from our little red dot. So, even if you don't plan on patronising these spots, you should still take the drive there! But if you don't have a car, don't worry. CARRO has a ton of affordable, fuel-efficient and low maintenance options available for you!