In the latest COE Bidding Results (5 February 2020), COE premiums closed mostly lower. The biggest drop coming in Category B premiums at $6,815!
COE Bidding Results (5 February 2020)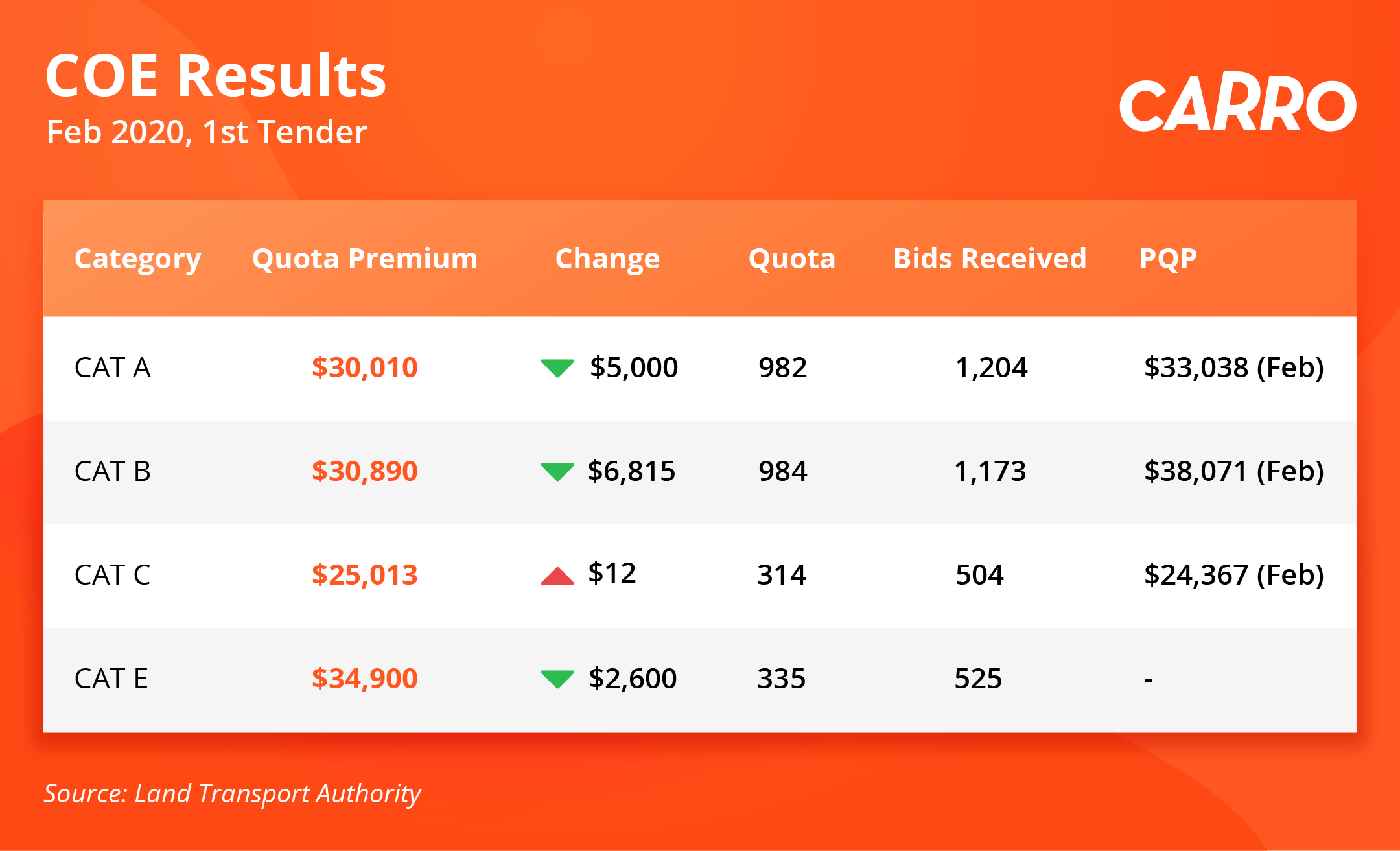 For Category A cars, or those 1,600cc and below with horsepower not exceeding 130bhp, premiums closed at $30,010, down from $35,010 in the last exercise.
Also falling were premiums for larger and more powerful cars in Category B. These COE premiums fell the most, with premiums falling to $30,890 from $37,705.
COEs for commercial vehicles, which include goods vehicles and buses, was the only category to rise. There was a marginal increase of $12 to S$25,013 from S$25,001 in the previous bidding exercise.
Open category COEs, which can be used for any vehicle type but end up being used mainly for large cars, fell to $34,900 from $37,500.
There were a total of 4,227 bids received but a quota of only 3,193 COEs available.
People also liked:

HOW YOU CAN GET CHEAPER CAR INSURANCE IN SINGAPORE
SHOULD YOU TRADE-IN OR SELL YOUR CAR?
CARRO'S YEAR IN REVIEW | OUR NEW PRODUCTS, SERVICES AND ACHIEVEMENTS