You've spent a few wonderful years with your beloved car. It's been an exciting journey, full of ups and downs. But the good time is coming to an end – it's time to upgrade your car.
Finding your next car is easy as long as you know what you want. The thing that gets a lot of people stuck is… what to do with your old car? Should you trade-in at the dealer or sell your car?
We've asked around and views are split. Each option has its merits and for the most part, it depends on your needs.
So, let's break down the advantages and disadvantages of these options, while also highlighting key points to consider and what you should do.
Sell your car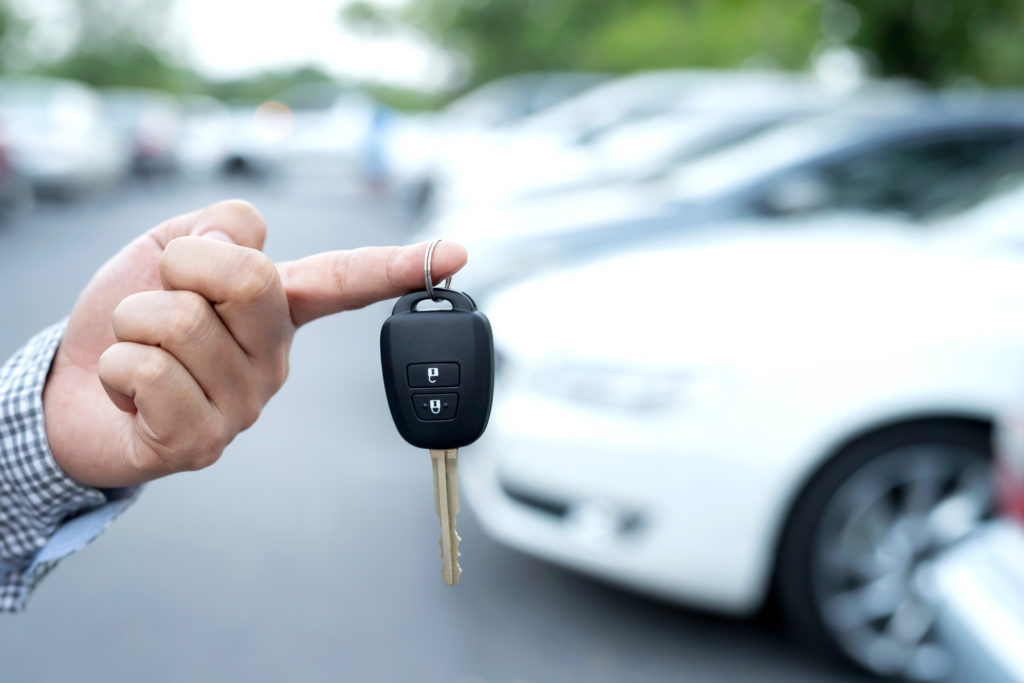 There are a lot of ways to go about selling your car. You can either sell your car through consignment, sell to a car dealer or to a direct buyer. Each method has its own pros and cons – so read this guide first before you decide!
Advantages
As compared to trading in your car, you're more likely to receive a higher figure when you sell your car, be it via consignment, to a direct buyer or another dealer. You have full control and, if your situation permits, you can even wait out for a better offer – one that you'll be satisfied with. 
Disadvantages
The whole car selling process is no easy feat. It requires patience, hard work and sometimes money. Dealing with potential buyers or going from dealer to dealer to get a quote can get really time-consuming. In many cases, the process of selling a car can take months.
And that's just the tip of the iceberg. There are the haggling and negotiations to do, and terms and conditions to note so as to not get scammed.
There is also paperwork to settle on your own, especially if you are selling directly on your own without the help of a third-party platform. Plus, you're always at the mercy of the market and COE premiums. 
Another issue might arise if you can't sell your car in time before your new car is delivered – you will have 2 loan repayment bills to pay every month!
Trade-in your car
If you're looking for an efficient and convenient way to get rid of your car, you should look to trade in your old car.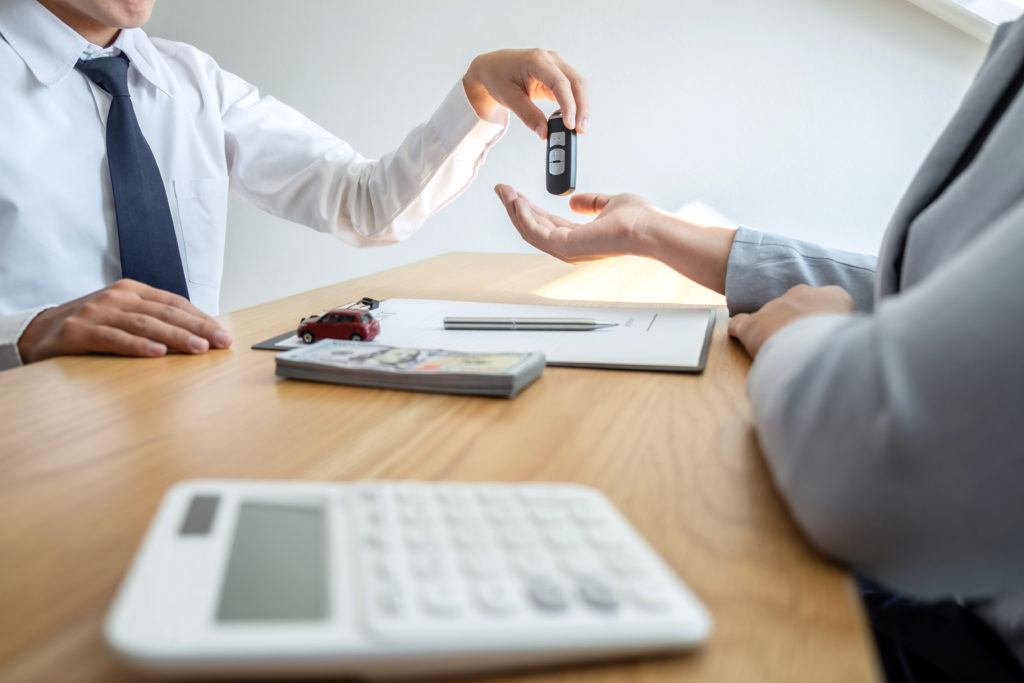 Most car dealers allow you to trade in your old car when you get your new car from them. This option is as straightforward as its name suggests and you'll be able to use the trade-in value of your old car to offset your new car purchase.
There's also a practice where dealers offer a higher trade-in value for your used car so that you'll be able to tide over the large sums of downpayment. This practice is known as overtrading.
Here's an example to help you understand how overtrading works.
A $100,000 new car requires at least $40,000 as downpayment. In overtrade, the seller will raise the car price to $110,000, and at the same time giving $10,000 more than what the trade-in car is worth. 

Although the buyer now needs to put down $44,000 in downpayment, he will now have an additional $10,000 more from his trade-in, making his downpayment only $34,000.
This practice helps drivers who can't afford the hefty downpayment as they will fork out a lower amount.
Advantages
When you trade in your car, you'll be doing it at the same dealership as buying your new car. The 'buy and sell' process happens at only 1 location, which is super convenient and efficient! Unlike selling your car, which takes weeks to complete and wastes a lot of time, you can complete your trade-in almost immediately.
The trade-in process is hassle-free and the dealer handles everything for you. From settling paperwork to repairing any minor defects, you don't have to worry about a thing. 
Another plus point to trade-in your car is the immediate benefit you receive. You can use the trade-in value to offset your new car's price, which will make the downpayment lower.
Due to Singapore's pricey car market, this immediate benefit is very appealing to many drivers.
The practice of overtrading is another advantage that appeals to many. As explained earlier, the practice helps lower your downpayment amount which makes getting a new car a tad bit easier.
Disadvantages
In life, nothing is free. There's a price you have to pay to enjoy all these benefits and that usually comes packaged as a lower valuation.
Your trade-in valuation is usually lower than when you sell your car privately. It'll almost definitely be lower than what your car is really worth. 
As dealers usually source for only a handful of quotes, the competition is scarce. With so little competition, it's unlikely that you'll get a market value quote for your old ride. 
Additionally, if you trade in your car at an authorised dealer, the dealership will take a cut out of your trade-in value as brokerage fees.
What should you do?
It really depends on what you value most. Many would say that money is more important, even more so in Singapore where car ownership is expensive. The more you get from selling your car, the cheaper it will be when you get a new car.
But convenience and efficiency cannot be overlooked because, as cliche, as it is, you can't buy time. So if time and convenience are what's more important to you, this is the price you have to pay – a lower than market valuation.
The best thing for you to do is compare both valuations and only then make a decision. 

Looking to sell or trade in your car? Get a complimentary quote at CARRO! Enjoy full transparency and the best price guaranteed through fair, expert valuation today.