Buying A Car
5 Affordable Cars to Impress this CNY (With Video Review)
Chinese New Year is almost here, which means… reunions, steamboats and… kaypoh relatives? If you're looking for a way to impress your relatives this CNY, this is the perfect guide for you. Roll up to your next CNY gathering in one these 5 affordable cars and you're sure to WOW your aunties!
BONUS: We've included a short video review of these 5 affordable cars at the end of the article.
Top 5 Affordable Cars for CNY
Toyota Voxy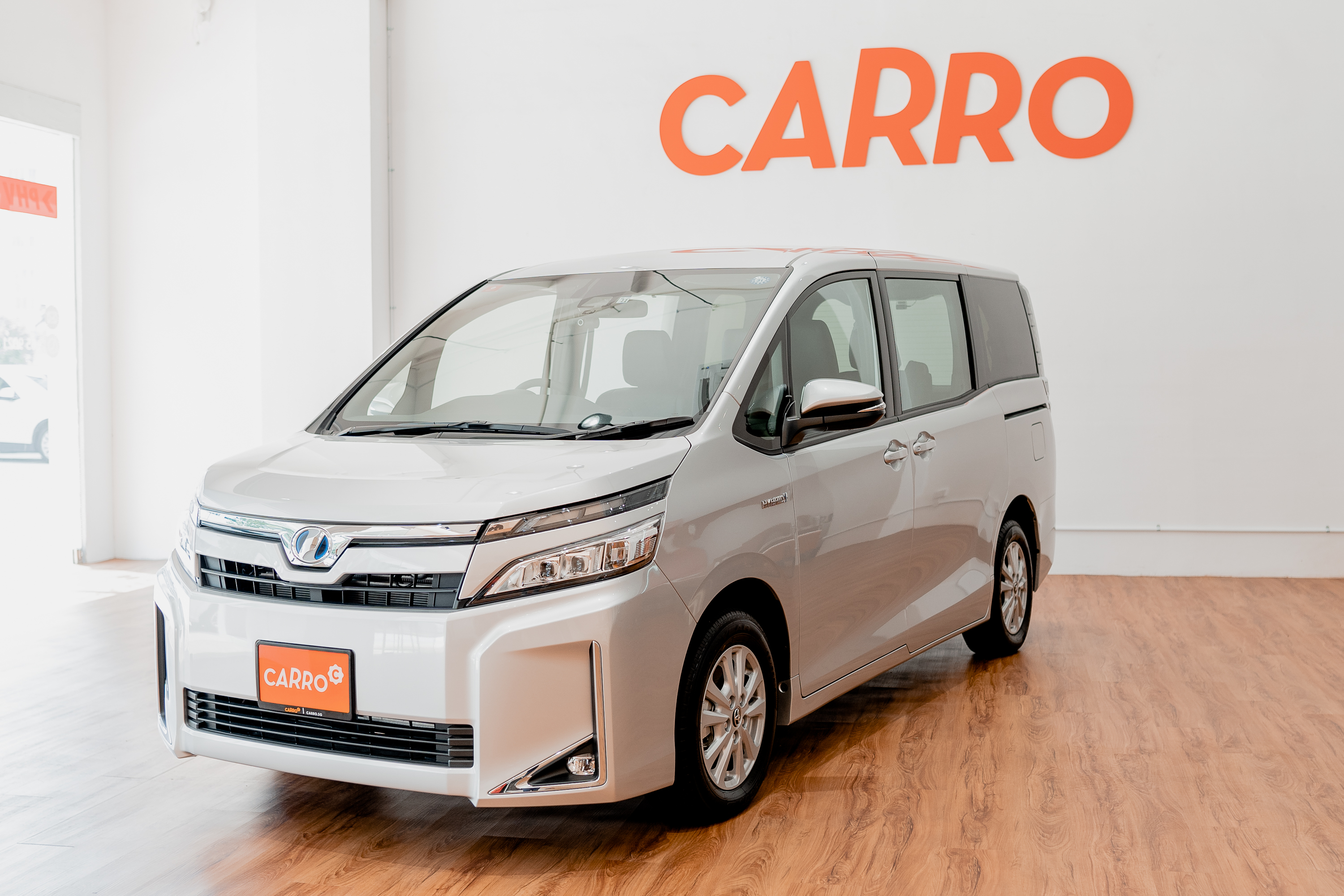 First on our list of the top 5 affordable cars for CNY is the Toyota Voxy Hybrid. This MPV is a popular choice among Singaporean drivers due to its modern design and practical features.
The all-roundedness of the vehicle is further highlighted in its versatile interior layout that maximises every inch available. The spaciousness of the interior allows for comfortable seating for all passengers. Whether you're seating in front or in the third row, it's guaranteed to be a comfortable ride.
Apart from the spaciousness, the Toyota Voxy also offers excellent performance on the road. With a 1.8cc 4-cylinder in-line 16-valve DOHC engine that produces 98 bhp and 142 NM of torque, there's more than enough power to get you through a typical day.
The best part about the drive is its fuel consumption standards. At an impressive 23.8 km per litre, you can expect to save more on fuel with the Voxy. When you consider how big and heavy the MPV, its fuel efficiency standards look even more impressive.
Why buy?
The Voxy offers top-class versatile and practical features and standards without you having to break the bank. Furthermore, having a spacious 7 seater to ferry people and cargo around during CNY is extremely beneficial!
Honda Fit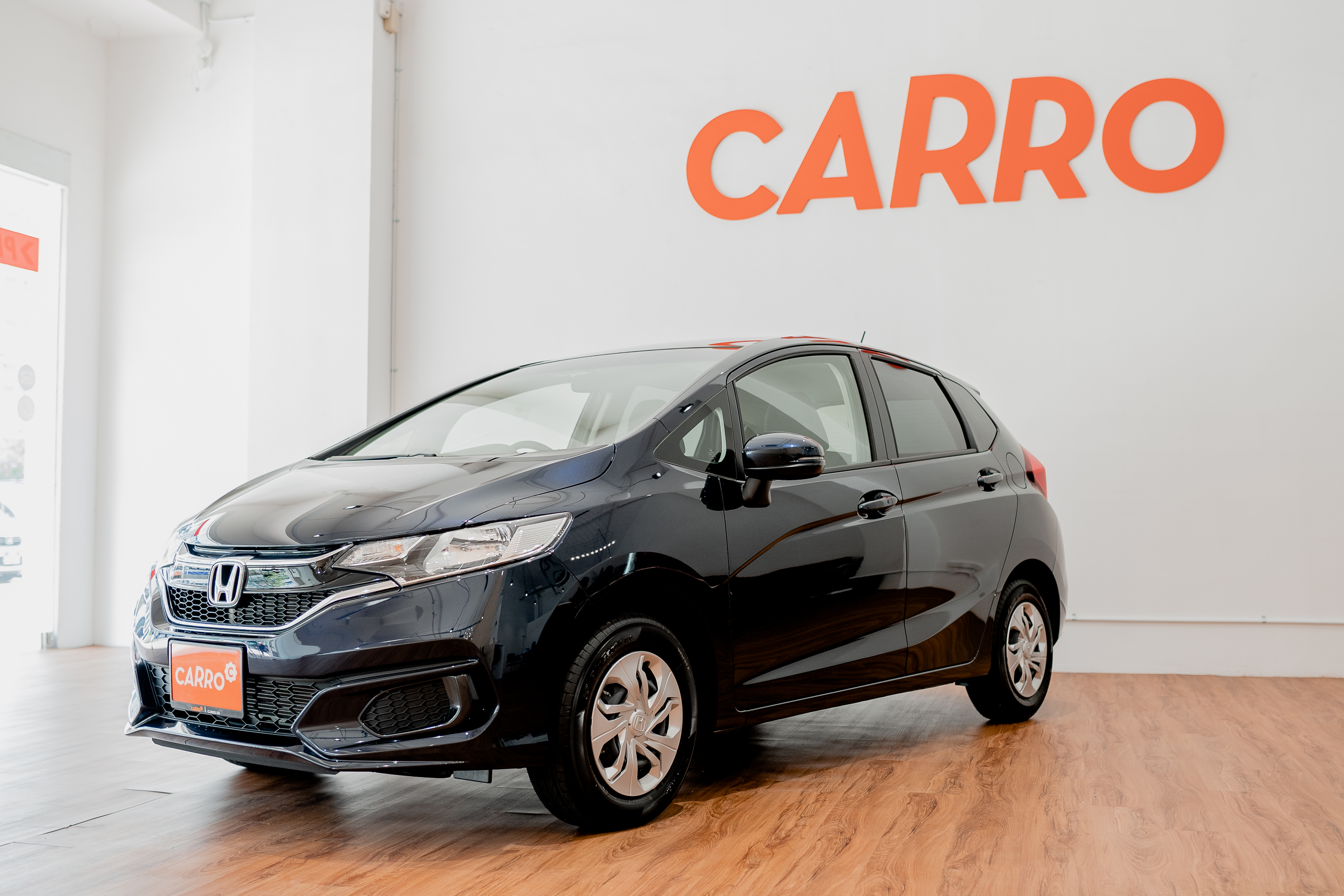 If you prefer driving a hatchback or sedan instead of an MPV, the Honda Fit is one you should consider. Don't be fooled by its humble design and quaint size. Behind this modest frame lies a beast waiting to be unleashed!
The Honda Fit packs a 1.5cc 4-cylinder DOHC i-VTEC engine that produces 109 bhp and 134 Nm of torque. While these numbers aren't jaw-dropping, the drive it offers might drop some jaws.
The engine is perfect for the Fit's size and offers drivers with more than enough power to keep you satisfied. The pick up feels great and the car is easy to handle, which makes it easy to drive and adds to the already positive driving experience.
Additionally, driving the Honda Fit is extremely economical. The car's fuel economy is truly unrivalled, with the car claiming to be able to hit 37.4km for every litre of petrol. These numbers are truly astounding and would significantly reduce your visits to the petrol station!
From the outside, the car looks small and quite cramped. But when you take a closer look at the interior, you'll be pleasantly surprised!
The interior is quite spacious and passengers at the front or rear can sit quite comfortably. The spaciousness is down to the smartly-designed features and placement of parts like the petrol tank. There's also a good amount of boot space available and an option to fold the rear seats to store bulkier items.
Why buy?
When you compare the Fit with other cars in its class, the Fit will come up trumps time and time again. Excellent fuel economy, an amazing drive, ample space and a host of practical features at a reasonable price point makes the Honda Fit a car you MUST consider!
Toyota Sienta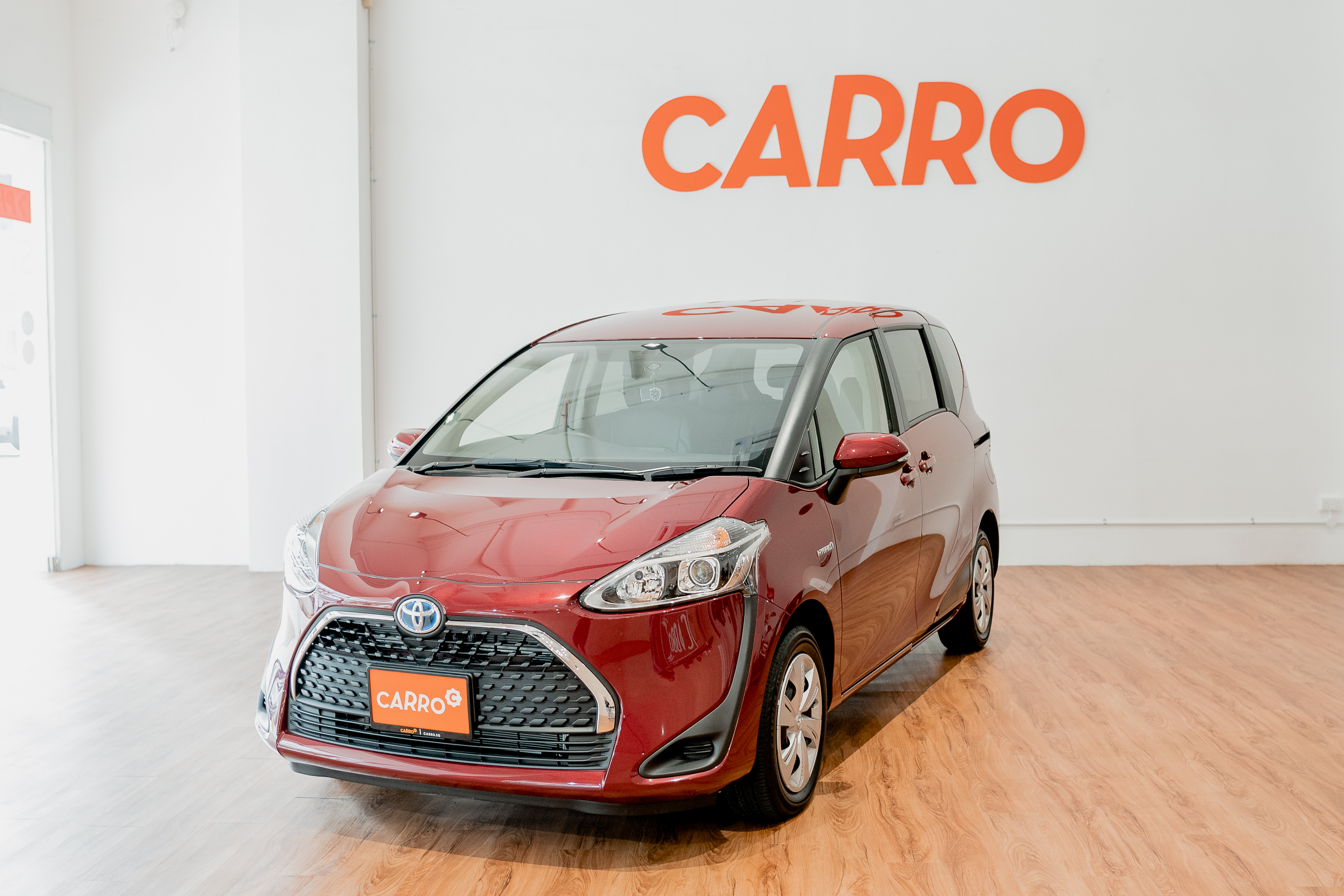 The Toyota Sienta Hybrid is a popular choice for many Singaporean families. And for good reason! The compact MPV is a reliable and fuel-efficient option that's versatile enough to ferry people of all ages. From your kids to your elderly parents, everyone onboard is guaranteed an easy and comfortable drive.
One of the key features that drivers appreciate is the Sienta's powered sliding doors, a feature that's sure to excite some of your younger relatives when you go visiting! The 2 powered sliding doors, plus the relatively low vehicle height, makes getting in and out of the car really easy.
Just like the Honda Fit, the Sienta's looks are quite deceiving. From the outside, the box-like shape gives the impression that the cabin is not very spacious. However, when you step in, you'll instantly notice that the space is quite generous. Depending on size, 6 passengers can sit quite comfortable and there's still be some space for your groceries.
Under the hood, the Toyota Sienta Hybrid packs a 1.5cc engine that sufficiently powers the compact MPV. But don't expect for the car to cut in and out of traffic like a knife. After all, it is a family car.
The family-friendliness of the Sienta is reinforced by its fuel efficiency. Able to clock 27.2km per litre, the Sienta boasts one of the better fuel consumption levels for a compact hybrid MPV!
Why buy?
If you're looking for a no-frills family-friendly compact MPV that's 'smart', then the Sienta is definitely for you. You'll get a comfortable and stress-free ride that doesn't hurt your wallet, both in the sense of its price and upkeep costs.
Honda Vezel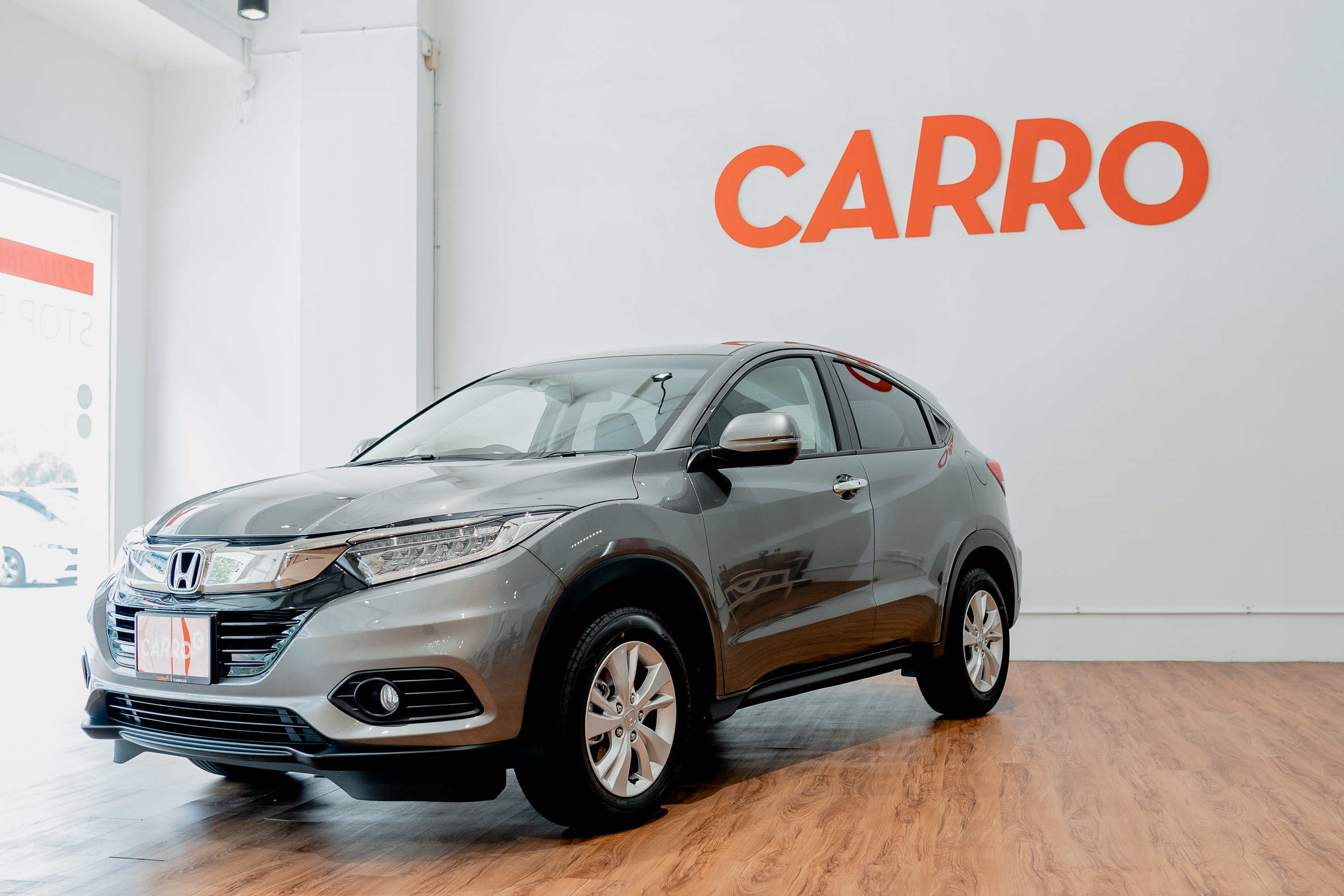 Ah, a car every Singaporean knows. One of the most popular models on the road – the Honda Vezel – is a go-to choice for many drivers due to its practicality.
One of the biggest reasons for its popularity is due to its looks. The Vezel looks amazing! It has that sporty and rugged look yet has that bit of elegance to the overall shape. The compact SUV is also easy to drive and has that sporty stiffness to its handling – a feature that many drivers enjoy.
On the inside, it's actually quite spacious. There's more than enough legroom for rear passengers to sit comfortably throughout the journey.
The Vezel is powerful enough and is quite zippy when driving. It is powered by a 1.5cc engine that produces 130 bhp and 155 Nm of torque. Although it clocks higher fuel consumption than many other hybrids, the Vezel's 24.2km per litre is still not that bad.
Why buy?
The Honda Vezel's looks alone can convince some drivers to get the car. Sporty and elegant at a reasonable price, you might not be able to find a better option. Additionally, the car offers a spacious and practical cabin with decent fuel economy. You won't go wrong if you decide to get the Vezel.
But ironically, the Vezel's popularity is probably a reason why drivers might be put off from buying the car – there's just too many of them on the road!
Toyota Noah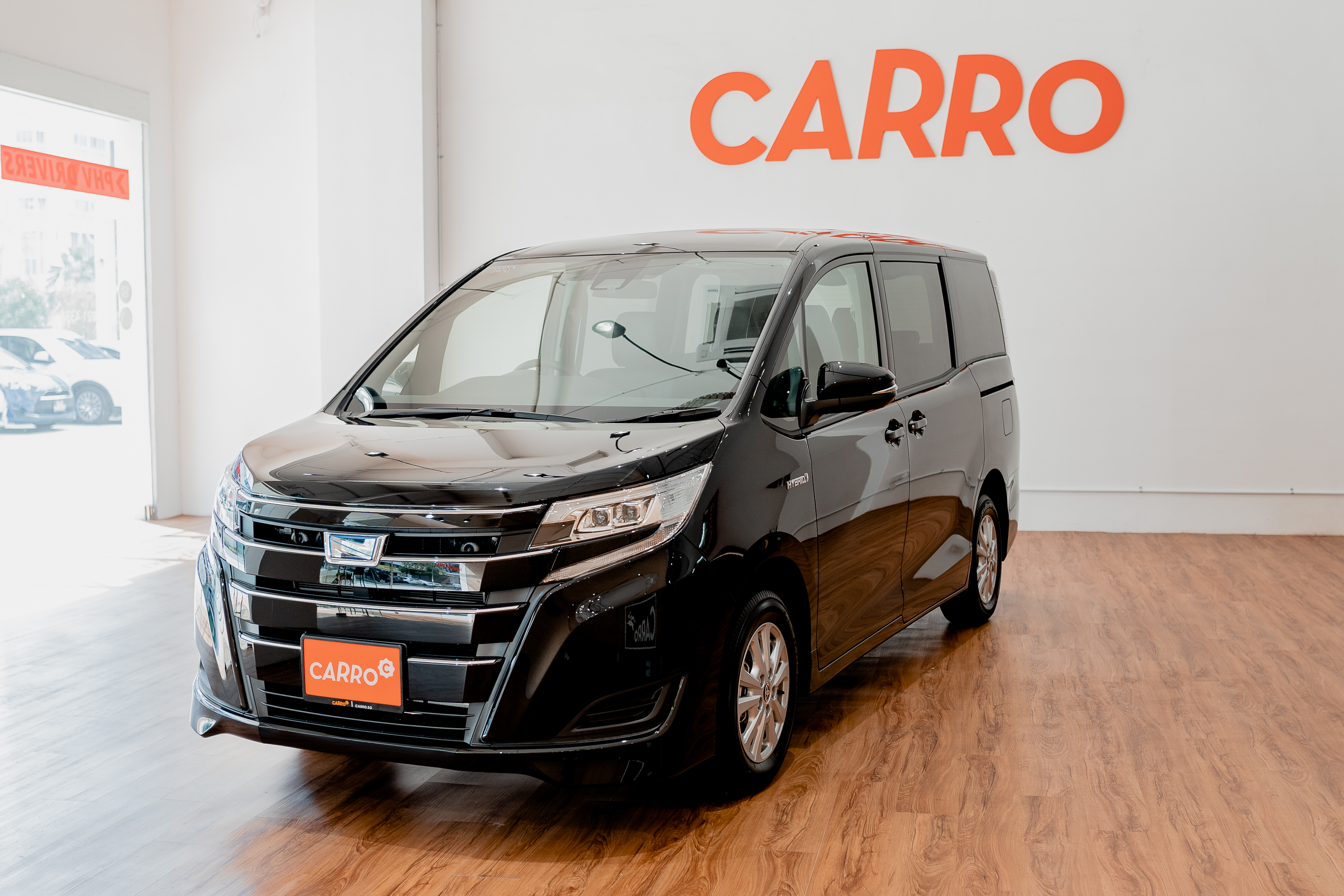 It should come to no surprise that the Toyota Noah is regarded by many as Toyota Voxy's twin. Put the 2 cars side by side and you'll have a hard time picking out the differences. Both cars have similar measurements with that signature boxy and boat-like structure.
The similarities don't stop at their exterior looks. Under the hood, the Toyota Voxy and Toyota Noah carry engines with similar specs. The Toyota Noah is fitted with a 1.8cc, 4-cylinder 16-valve DOHC engine that provides good power to pull the MPV.
Interestingly, despite its size and weight, the Toyota Noah offers excellent fuel consumption standards. The MPV clocks an impressive 23.8km per litre which would allow you to minimise your trips to the petrol station and save more!
Like the Voxy, the Toyota Noah has a huge cabin. It's extremely spacious which ensures your passengers have a comfortable ride. There's also ample of cargo space for you to travel around with bulky items. There are also quite a few practical features that are accommodating to passengers and add to the comfort factor.
Why buy?
Both the Toyota Voxy and Toyota Noah are excellent rides that offer a lot of comfort, versatility and practicality for everyone onboard. You won't regret choosing either one of these cars.
Impress Your Relatives with these 5 Affordable Cars!
If you're looking for a new car before Chinese New Year, you should definitely consider these 5 affordable options. They're parked at extremely good price points, packed with features and offer amazing fuel efficiency standards which make them excellent picks for your next car.
Watch a short video review here:
Drive home one of these brand new cars at factory outlet prices with CARRO! Enjoy more savings when you get to choose your COE price and experience a transparent and hassle-free service today. Enquire now!
People also liked:

SHOULD YOU TRADE-IN OR SELL YOUR CAR?
CARRO & NTUC INCOME'S USAGE-BASED INSURANCE FOR CAR SUBSCRIPTION
HOW TO PROTECT YOUR CAR FROM FLASH FLOODS