This was Singapore's most popular MPV. Even though times have changed and roads are filled up with bigger MPVs like the Alphard and SUVs like the Vezel, this car is still a desirable pick for some. Combine its affordability, spaciousness, low maintenance and reliability, what more can you ask for from a family MPV?
Scroll down to the end of this article to check out our video review on the Toyota Wish!
Is There Enough Space?
One of your bigger priorities, when you buy an MPV, is the amount of space you get. In the Wish, I don't think you'd need to wish (no pun intended) for more space. With the third-row seats up, there's enough space for a weekly grocery run. If you need more space you can put down the second row of seats to fit for trips to the furniture store.
Comfort-wise, there's plenty of space for all passengers to move around and stretch. Even the third row of seats are spacious enough for adults. In the front, the small centre console is great for parents who need to look behind to check on their kids. 
Also in the front, there are many spots to store your smaller items. Your keys, wallet and phone can go onto a two-tiered tray that's within arms reach from the driver's seat. On the doors, there are massive door bins, enough for a 1.5-litre bottle and some CDs. 
However, there are a couple of drawbacks in the Wish. Firstly is the lack of technology. The infotainment system allows you to pair your phone via Bluetooth. But, there is no Apple CarPlay or Android Auto. Besides that, the interface looks quite dated, Secondly, the doors open outwards. If you haven't had the chance to use a car with sliding doors, it is a gamechanger. It's much easier to move in and out of the vehicle and installing a child seat is effortless. Also, don't need to worry about the kids opening the doors when there are oncoming vehicles.
How Does it Look Though?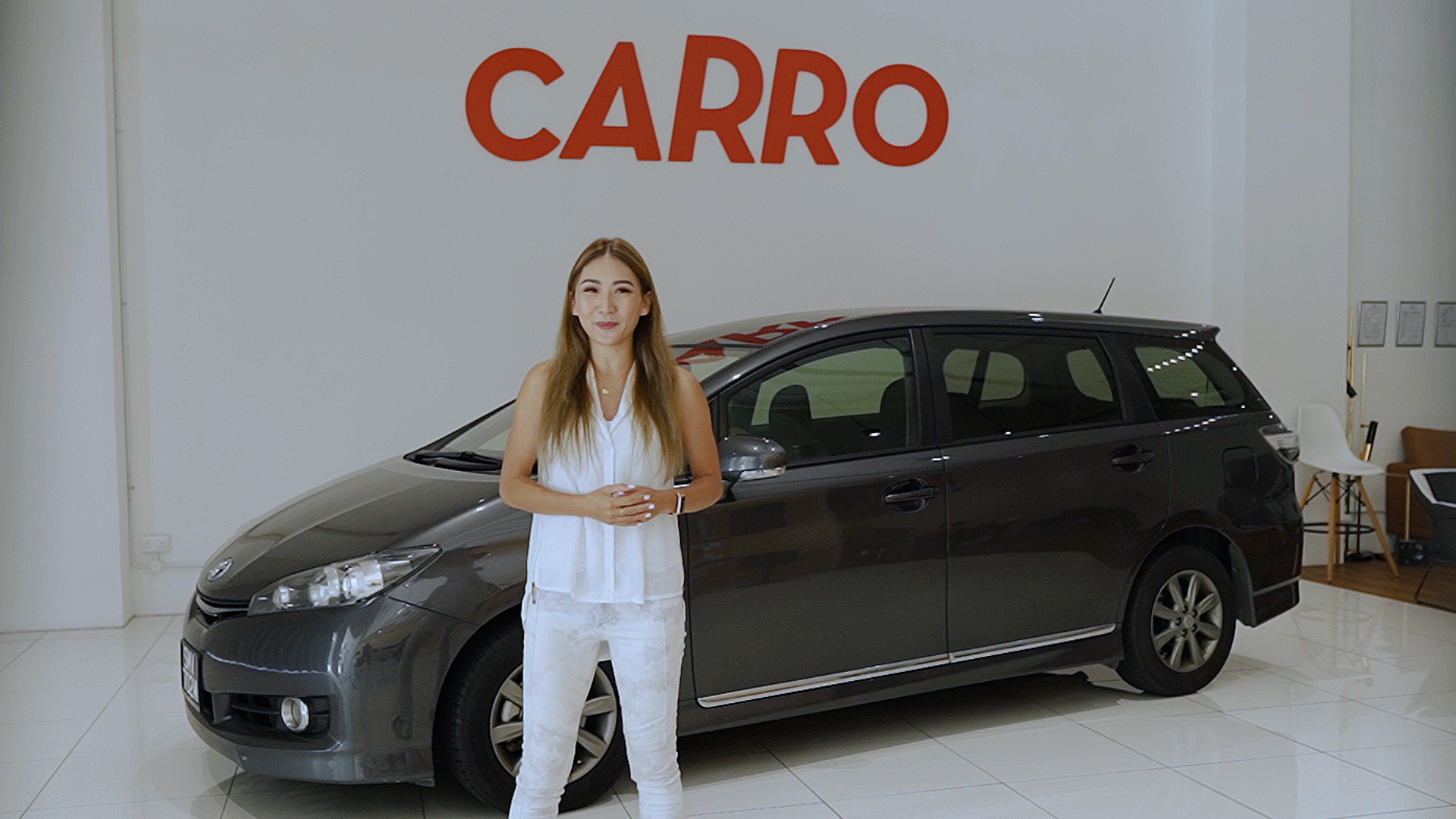 Think about the MPV on the market right now. Be honest, do they look great? The Sienta looks a little funky and the many don't like the look of the Prius. On the other hand, the Wish is one of the best looking MPVs out there. 
Why do we say so? It has great lines that flow from the front to the back, it's not boxy at all and has a cool low stance. It was ahead of its time when it went out of production in 2017 and was replaced by the much funkier looking Sienta and Prius Alpha.
How's the Drive?
The Wish is powered by a 1.8 litre DOHC inline 4 which produces 144 bhp and 176 Nm of Torque, If these figures just seem like numbers to you, let us break it down. It's one of the more powerful MPVs out there even when compared to zippy hybrids. There's enough power to overtake on the highways and to get you off the line quick.
Besides the engine, driving the Wish is a breeze. It has light steering and it is easy to manoeuvre despite it being long. Making U-turns and going into multi-storey car parks should not be a problem.
You'll be comforted by the Wish's soft suspension as you drive. It absorbs the many road humps well for the comfort of you and your family. Although there is a little bit of body roll, it's expected from an MPV of this size.
Cars@CARRO: Toyota Wish
If you're in the market for a secondhand Toyota Wish, check out CARRO's superb selection of pre-owned Toyota Wish MPVs today!