Test Drives
Toyota CH-R: A Drive of the Latest Technology
The everchanging car market is nowadays dominated by SUV models. Combining practicality with plenty of usable space and rugged appearance and stance, SUVs are very popular everywhere, especially in Singapore. One of the companies that has many SUV models in their lineup is Toyota and it has just recently released a new and interesting model in compact SUV segment, called Toyota C-HR.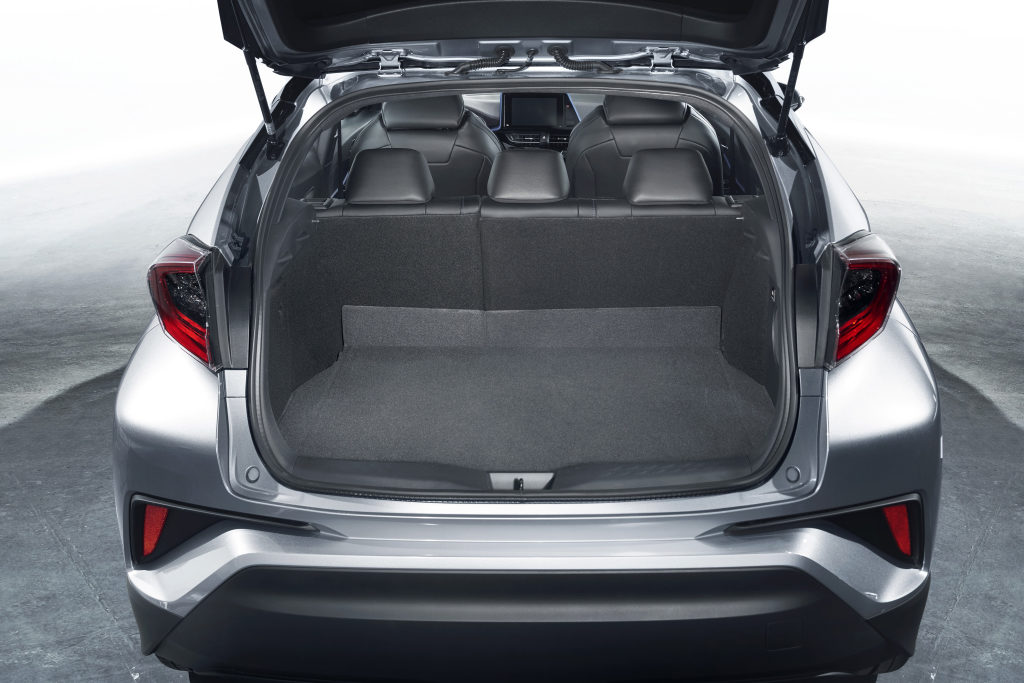 At A Glance
Upsides:
Technology, equipment, hybrid option
Downsides:
Looks, no AWD option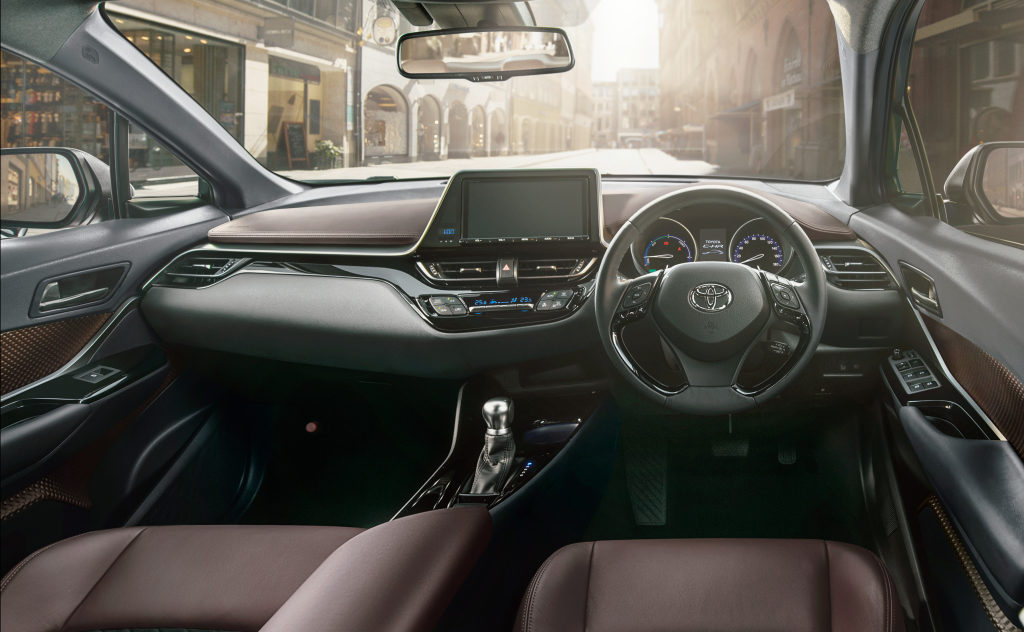 Design: 3.0 / 5.0
The C-HR was introduced as a concept car in 2014 with the production version debuting last year. Similar to all new Toyota models, C-HR is introducing new Toyota`s design language which is very aggressive and dynamic, but fails to leave an impression. To be honest, C-HR is not a beautiful car, although it has authentic design and presence. The proportions are good, but details, a mix of sharp lines and a nervous front end are too much for some customers. Toyota should know that there is more to car design than putting sharp shapes and aggressive details and calling it a design. The interior is better since it is modernly designed with easy to read dials and easy to use controls. There is enough room for 4 passengers and a decent amount of luggage.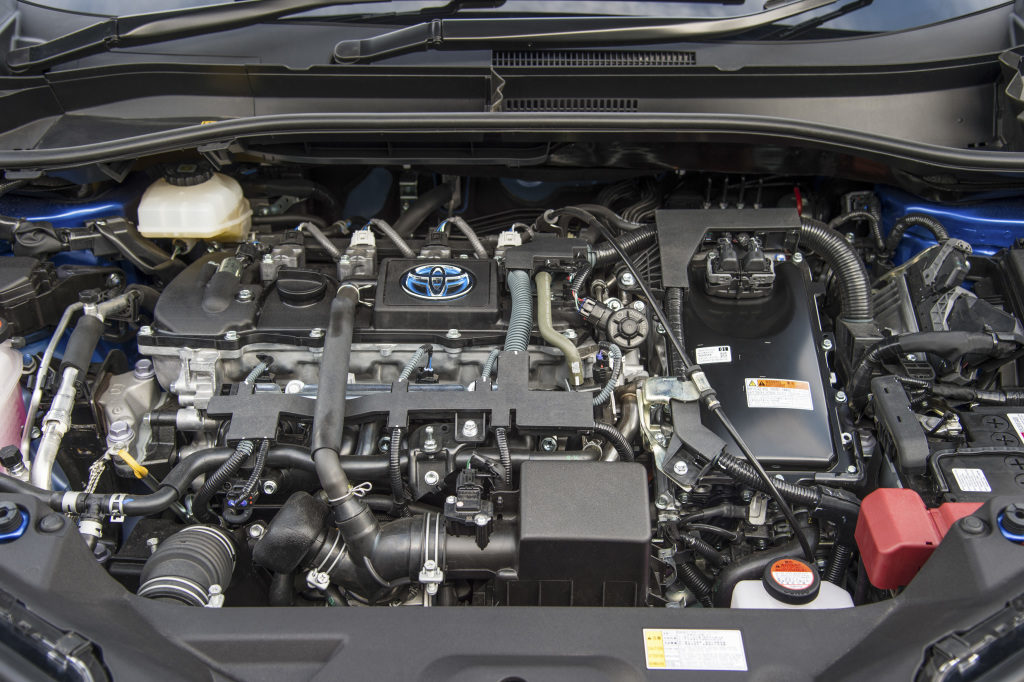 Engine, drivetrain, performance: 4.0 / 5.0
The technical aspect of new C-HR is more interesting since it features two engines both coupled with automatic transmission. The first one is a small 1.2-liter turbocharged unit which produces 112 hp and 190 Nm and gives C-HR decent performance and good fuel efficiency. The second engine is a more interesting option, and is a 1.8-liter gasoline engine, paired with the electric engine giving combined output of 122 hp and 290 Nm. This drivetrain option is very capable and fuel efficient. The power is transmitted to the front wheels over CVT automatic gearbox.
Trim levels: 4.0 / 5.0
Interestingly, on Singapore`s market, Toyota offered C-HR in three different trim levels. First one is Grade S which it includes climate control, automatic transmission, aluminum wheels, reverse camera and sensor. Second is Grade G with sunroof, better interior, infotainment system and more. The top of the line and the most expensive trim level is Grade G+LED which will get you leather interior and full LED headlight for improved visibility in any conditions. You can get both engine options with this trim package.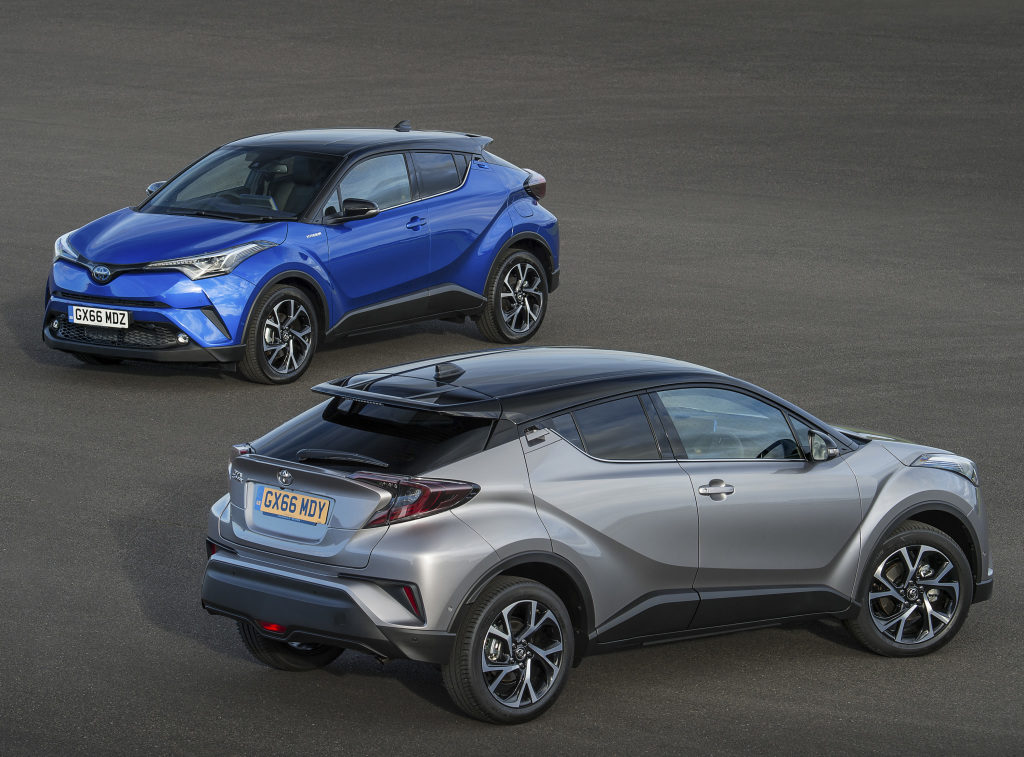 Safety: 5.0 / 5.0
Toyota has properly prepared the new C-HR for the urban jungle and gave it great safety features. Every C-HR is equipped with dual front airbags, side bags, and curtains as well as with new seat belts tensioners. Of course, there are ABS and ESP systems so this compact SUV is safe and stable on the road, no matter how tough the conditions are.
Conclusion: 4.0 / 5.0
We are sure that the new C-HR will have solid sales on Singapore market. This is a well-built and well-equipped car with interesting features and a hybrid option. However, we also understand if you think that the design of this model is too aggressive and you want something more sensible and elegant. The compact SUV market is booming and Toyota has a good fighter and great reputation.