One of the most popular cars in Singapore, the Honda Vezel is a compact crossover you'll definitely come across on the road. But have you ever wondered why this Vezel is such a popular car here?
Let's find out!
Honda Vezel Review
Sporty Good Looks
Honestly, it can be a little difficult to call this a "special" car because there are just so many of these on the road. It can be classified as your typical car driven by private hire drivers and that's not something many drivers like to be associated with. But let's take a look at this objectively.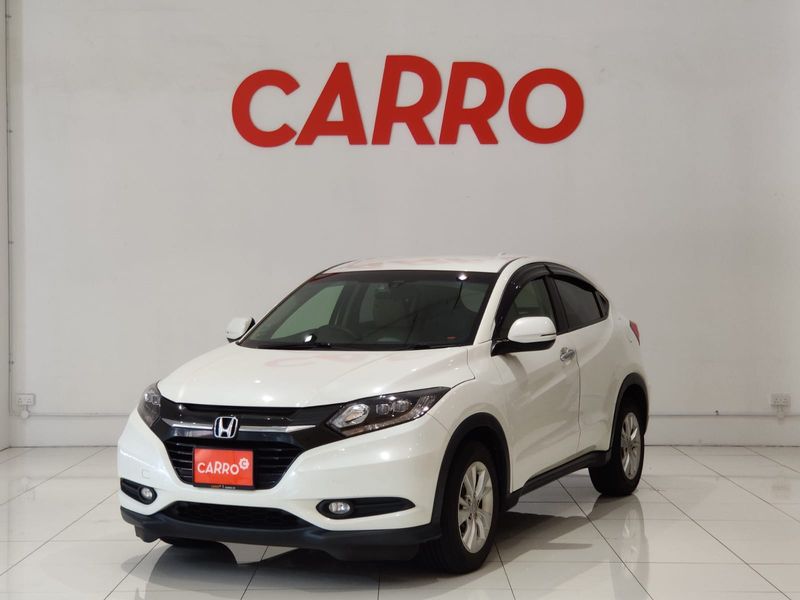 For a crossover, it's definitely one of the better-looking ones. The sloping roofline gives the Vezel a bit of a coupe feel, so it looks slightly sportier and not as boring as your average SUV. The door handles that's hidden away next to the window is super sleek because the windows converge together, and from afar, it looks like just 1 big piece. This is definitely a creative way to design a functional item like the door handles into the whole look of the Vezel.
At the front, it actually looks chunky, but because the hood is not too long, it still looks quite good. The short hood also makes driving the Vezel a breeze as you'll get an excellent view of any obstacles on the road ahead of you.
So, there are definitely a ton of plus points when it comes to the Honda Vezel's design. But how about the cabin?
A Spacious and Comfortable Cabin
The cabin is actually quite impressive. Starting with this steering wheel, it's very good for the price that you pay. You get media control switches right at your fingertips which isn't common in cars of this price range. But a point to note is that this depends on the particular model as there are a lot of variations available. The steering wheel itself is smaller than most other brands, which gives the Vezel a sportier feel while driving.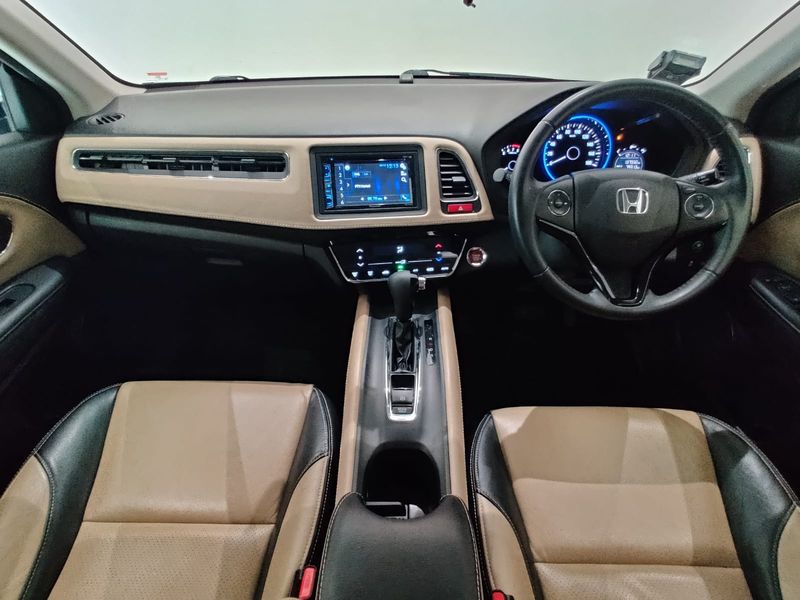 Now, moving on to the back, it's massive when you compare it to the rest of the car. This is a good thing because it actually translates into much more space in the rear for your passengers and for any of your items you need to lug around. So if you're an active individual, you won't find a problem fitting your sporting equipment like a foldable bike, golf bag or even some camping gear in here.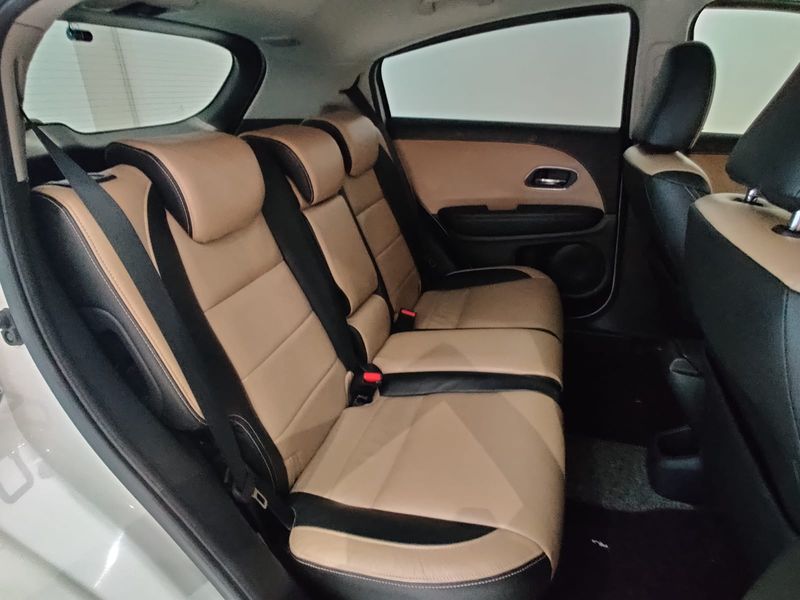 One thing to note in cars with a sloping roofline is that it tends to affect the headroom in the rear. But when you get in at the back, it's actually pretty comfortable with ample legroom and a good amount of headroom, which might be because the crossover sits higher so there's more space to play with. However, because of the sloping roofline, the windows are affected. They're actually quite a bit smaller, so gazing at the scenery while you're in the car might be difficult.
You'll also get leather seats which a super comfortable. Something everyone will definitely appreciate!
Under the Hood
The Vezel is powered by a 1.5 litre, inline 4 DOHC i-VTEC. The engine delivers 129 brake horsepower and 155 Newton Metres of Torque which is ample for a car of this size. Accelerating and overtaking doesn't feel sluggish, to be honest, it's actually a decent drive! 
The biggest selling point about the Honda Vezel is its fuel efficiency. You get about 15km per litre which is very impressive considering that it's an "SUV" and it isn't a hybrid. And when you compare the Vezel to other crossover SUVs, the Vezel's consumption outranks most of its competitors. Additionally, if you want even better fuel economy, you can always get the hybrid version of the Vezel which can clock 20km per litre. But of course, that means forking out more upfront cash as it's more expensive!
On the road, 1 thing you and your passengers will notice is the suspension. It can definitely be softer as you and your passengers will soon notice the small bumps on the road. On top of this, the sound insulation is also quite weird. It does filter out most of the noise from the outside, but the tire noise is quite noticeable.
---
If you're looking for a secondhand Honda Vezel that's in excellent condition, look no further! Check out these listings for this Honda Vezel SUV on CARRO today. Buy your next car with peace of mind with CARRO's assuring policies. From a comprehensive 150-point inspection, 30-day full access to CARRO's workshop for wear and tear issues related to your purchase and a 2-day return policy for 100% assurance on your purchase!