Test Drives
Mercedes E200: Classic luxury and prestige in modern form
The is no place on the globe where Mercedes-Benz is not among the most recognizible luxury brands. Over 100 years, the tri-pointed star cars were always synonymous with quality, prestige, and luxury in its purest form with a strong emphasis on value and elegance. Even in the 21st century, nothing has really changed and Mercedes is still on top of its class. We present you the new 2016 Mercedes E200 Avantgarde.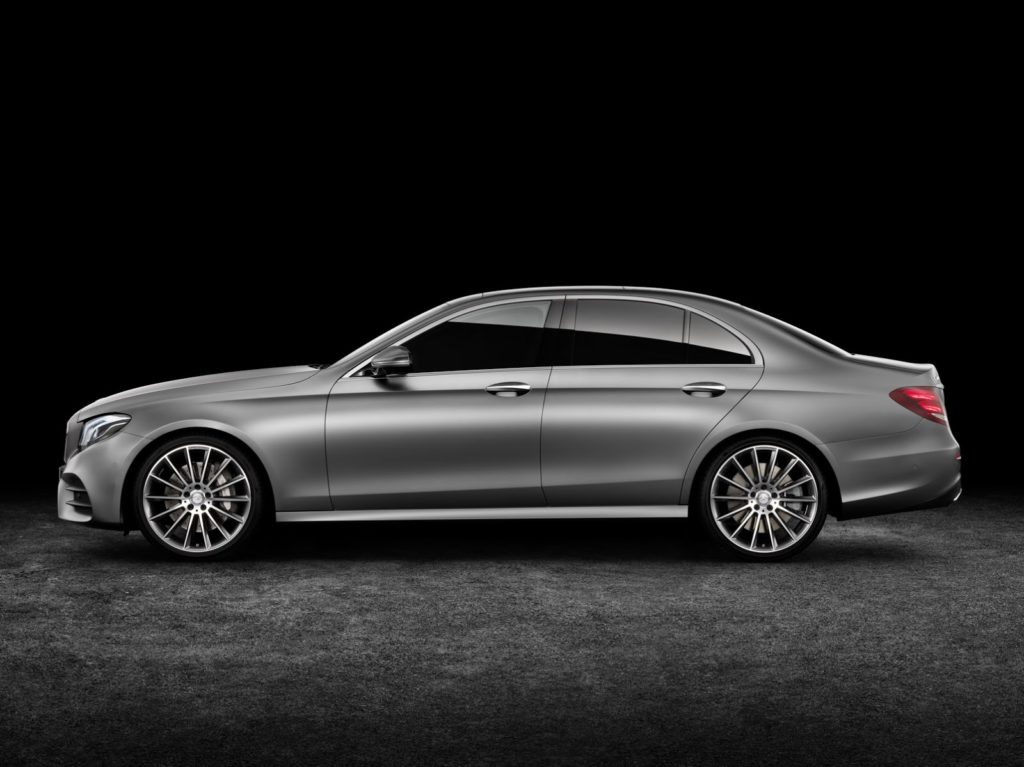 At A Glance
Upside:
Technology
Interior
Performance
Downside:
Design
No manual option
Price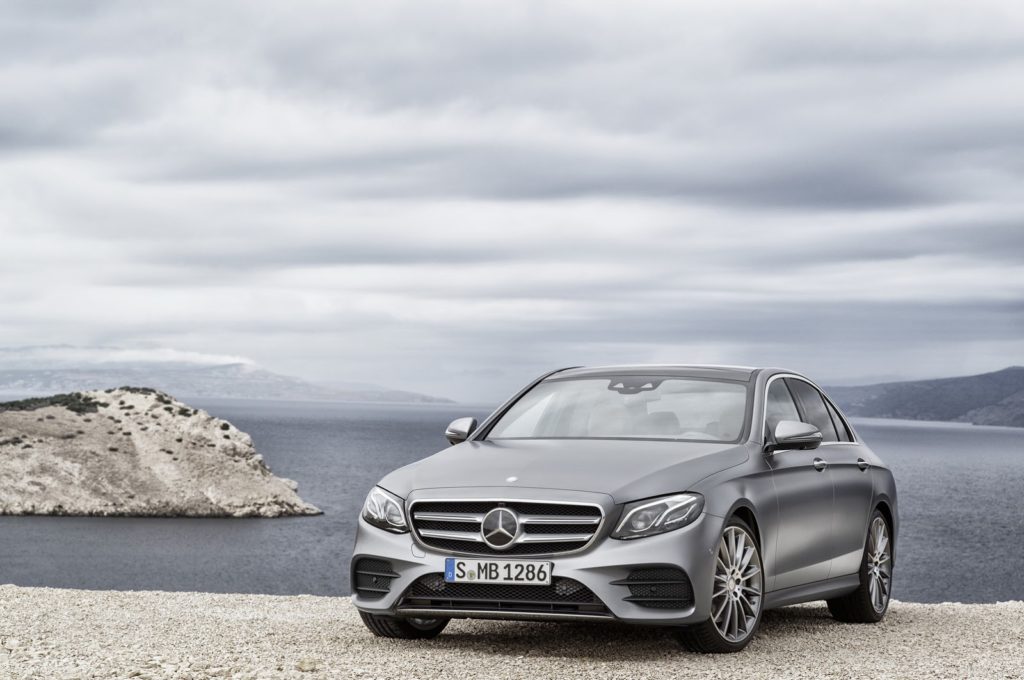 Design (3.0 / 5.0)
Despite the fact that the new E-Class is a very nice looking and elegant car, we can't give it the highest grade. Not because there is something that we don't like about its styling or proportions, in fact, it is perfectly stance and pleasant, it's because Mercedes strangely ruined the look of the E class by giving it the design very similar to the smaller C and the bigger S-Class. Obviously, the E-Class is bigger than C and smaller than S, but when you see it on the street you will not be able to tell the difference right away. It is hard to explain to the buyers why the E-Class costs more than the C and they share almost the same design and engines. That was a strange move by Mercedes and we have a feel that the sophisticated design of the new E-Class is somewhat lost between C and S, which is a pity.
Engine And Drivetrain (5.0 / 5.0)
The new E200 is equipped with a four-cylinder, 2.0-liter gasoline engine with 181 bhp at 5500 rpm and 300 Nm of torque. It has pretty amazing power from the relatively small displacement engine, but it is needed for a car that has 1,6 tons. The only transmission option is the newly developed 9G-TRONIC automatic gearbox which gives the new E200 some nice performance and amazing fuel economy. In fact, the manufacturer claims that the new E-Class can go 100 kilometers of urban driving on just 7.6 to 8.0 liters of petrol or 100 kilometers of highway driving on 4.9 to 5.3 liters. Amazing numbers and they just show the advancement through technology in recent years.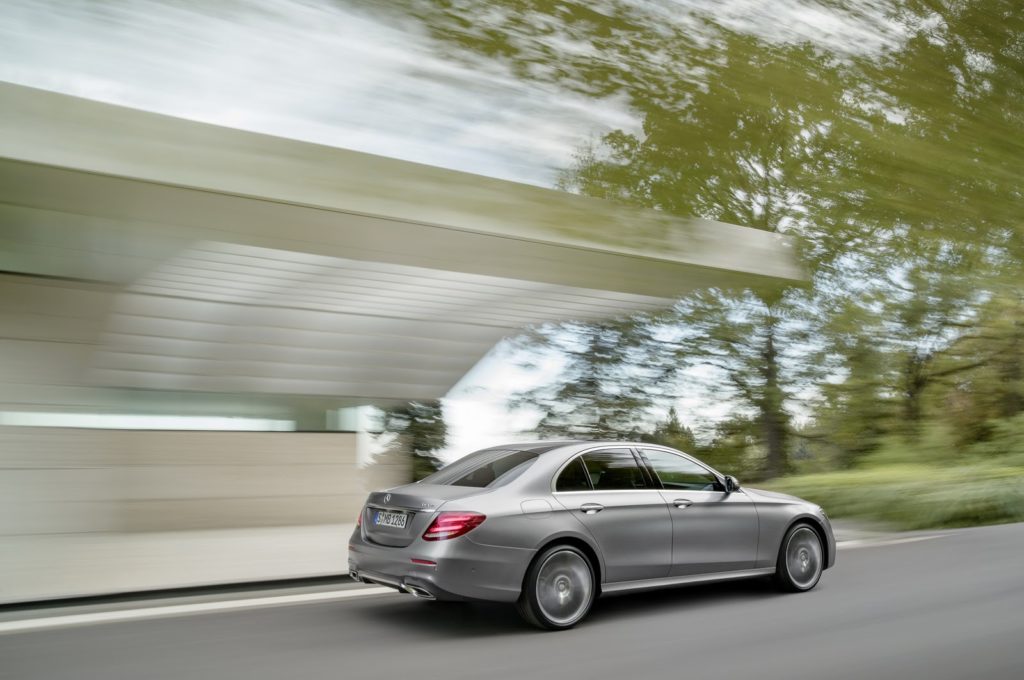 Trim Level (4.0 / 5.0)
The Avantgarde trim level was always a preferred choice for those who wanted something more in terms of fine details and sports feel of the interior. In this form, Avangarde does not disappoint with an interesting brushed aluminum trim inside and out, double tailpipes and a sporty 3 spoke steering wheel. An interesting touch is the roof liner in crystal gray fabric which gives occupants the special feel. Of course, there are also leather seats and door trim for that extra touch of luxury.
Performance (4.0 / 5.0)
With hefty weight and a relatively small engine, the performance of 2016 Mercedes E 200 is very surprising. Only 7,7 seconds to 100 km/h and 240 km/h top speed are very respectable numbers. Of course, this car is not designed to speed down the streets but to cruise down the boulevards, but it is good to know that you have the power and speed if you need it. Besides the strong engine, the transmission is very much responsible for good acceleration and high top speed.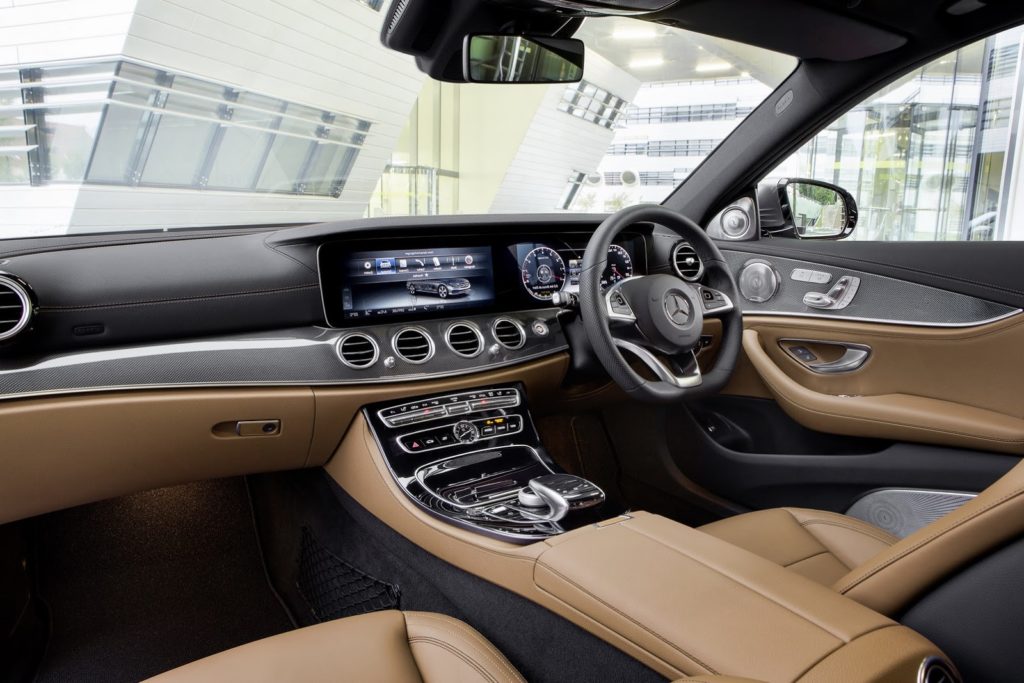 Safety (4.0 / 5.0)
As you would expect, the new E 200 is well equipped with all kinds of electronic gimmicks and safety hardware, and you are fully protected in case of an accident. Let's just mention few important things like 6 airbags with side curtain and knee protection (optional), five head restraints, 4-way adjustable seat for the driver and the front passenger, and a 2-way adjustable in the rear and an interesting pedestrian protection system with an active bonnet. Of course, there are ABS and BAS with ESP systems as well as radar which will brake by itself in case of emergency.
Conclusion (4.0 / 5.0)
As an almost perfect luxury car in an interesting Avantgarde trim, the E200 is fast and economical sedan which is a combination of qualities rarely seen in the automotive industry. Of course, this level of prestige and technical advance doesn't come cheap and the new 2016 Mercedes E-Class comes with a hefty price tag which is somewhat more expensive than the competitors. Is the E200 Avantgarde better than the rest? We believe so…