If you don't know by now, all foreign-registered vehicles entering Malaysia will need a Vehicle Entry Permit (VEP). In short, no VEP, no Malaysia.
Don't know how to go about the VEP application process? Or facing problems during your application? Don't worry, we're here to help!
Read more: How to apply for an International Driving Permit
Read more: 9 places to drive to in Malaysia
What is the VEP for?
According to Malaysia's Transport Ministry, the VEP is meant to tackle car theft, cloning syndicates and prevent vehicles with outstanding fines from leaving the country. With the Radio Frequency Identification (RFID) embedded VEP sticker, Malaysian authorities can easily access your information and your car's information.
So, if you have any outstanding fines, the authorities will be able to stop you from leaving the country. It's basically like a Visa for your car which makes it easier for authorities to identify.
The VEP is valid for 5 years. Vehicle owners are strongly encouraged to renew their VEP 6 months before the expiry date.
What happens if I enter Malaysia without a VEP?
From October 2019 onwards, it is an offence to drive into Malaysia without the VEP-RFID sticker. You'll receive a RM150 fine if you don't display the sticker!
How to apply for a VEP?
The application process is really simple and straightforward. You'll be able to complete the application in just a few simple steps. You might face some issues while applying for the VEP. But don't worry, we'll cover them below!
Step 1 – Registration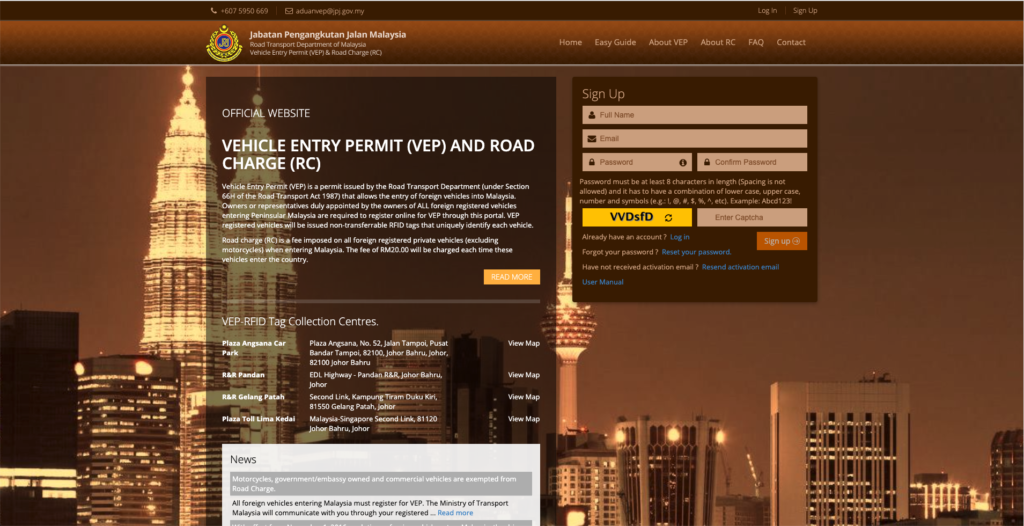 Visit the official VEP portal and create an account before starting on the application process. After creating your account, simply fill in the form with your personal details and your vehicle information.
Quick tip: Download your log card from One Motoring before starting your application. With your log card, you can simply upload it to the VEP portal and the system will automatically pick up the information.
Important note! If you are trying to register a secondhand car with an existing VEP (meaning, the previous owner had already applied for the VEP), then the previous owner has to register the car for you.
After submitting the application form, you'll receive a confirmation email. While waiting for the confirmation email, you should proceed to Step 2.
Step 2 – Set up your Touch 'n Go eWallet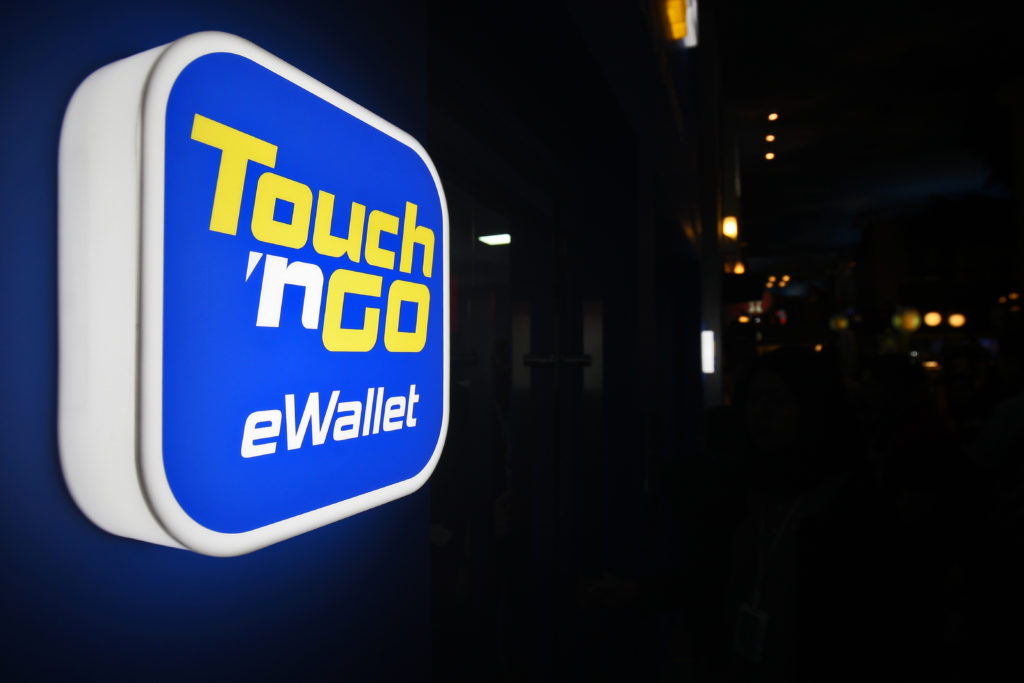 Without your Touch 'n Go wallet, you won't be able to get an appointment to collect your VEP-RFID sticker. That's because your eWallet will be linked to your VEP-RFID tag and the eWallet will be linked to your credit card. You'll be able to automatically pay for your road charges in Malaysia and automatically top up your Touch 'n Go card as and when you need it. So don't procrastinate – just set it up now!
How to set up your Touch 'n Go eWallet 
Download the app onto your smartphone
Select 'Create Account' on the app
Add your Singaporean or Malaysian phone number to receive a one time password (OTP)
Enter the OTP to set your 6-digit PIN and security information
Enter your personal details and complete the account verification process
All gone!
As you set up your eWallet, make sure you select the correct ID type. For Singaporeans, please choose NRIC as your ID type and for Foreigners or Permanent Residents (PRs), choose Passport.
Please note that each account can only be linked to one unique mobile number (i.e. no sharing of mobile numbers!).
Got more queries? Find out more on Touch 'n Go's FAQ section.
Step 3 – Choose your collection mode and pay 
You'll receive an email from Malaysia's Ministry of Transport telling you if your application has been approved. You can then choose to get your VEP RFID tag delivered via postage, or you can self-collect.
If you choose to self-collect, do make an appointment before you go down! Please also bring along your appointment slip and any other documents they require.
Step 4 – Tag acknowledgement
Once you've received your VEP-RFID tag, you'll need to acknowledge that you've received it.
Log on to your account on the VEP portal
Select your vehicle from the list, then click the 'Acknowledgement' button
Key in your VEP-RFID tag serial number for validation

Step 5 – Pasting your VEP-RFID tag 
You want to get it right the first time because it cannot be peeled off! If you do, the RFID feature will not work and your VEP will basically be voided.
Clean your car surface and let it dry for 2-3 minutes.
Gently peel off the VEP-RFID tag from the edges
Stick horizontally on the left headlamp (passenger side) – we recommend you do it 5cm away from the metal frame and not on the curvature on the headlamp
Step 6 – Show that it's all done
Take a photo framing the fitted tag with your car registration number
Log on to the VEP portal and upload your photo
And that's it! You'll be notified once your tag is activated.
You're all set to drive into Malaysia, pay road charges and toll fees with your VEP RFID tag on the designated RFID lanes on the highways throughout Malaysia too. (SEE, this is why we told you to set up your Touch 'n Go eWallet.
THINGS TO NOTE
Your NRIC was used for your previous car
If you have registered for VEP for your previous car, you won't be able to register for VEP for your new car. However, it's pretty easy to go around this issue. Simply log in to your previous account and update your details.
So, if you sold your car, you would have to update your old account with the new owner's details.
Your previously registered VEP has expired
If you had previously registered VEP has expired, all you need to do is sign up for a new one.