Car News
ERP Rates to be Reduced Ahead of the June School Holidays
The Land Transport Authority has announced that ERP rates across all gantries in Singapore will fall by $1 ahead of the June school holidays. These revised rates will apply for 1 month, from 27 May to 27 June 2021, and will revert to pre-school holiday charges from 28 June onwards.
The LTA also announced that these changes are in line with the expected lower traffic volume on our roads due to the implementation of Phase 2 (Heightened Alert) measures.
See below for a full list of revisions at the various gantries.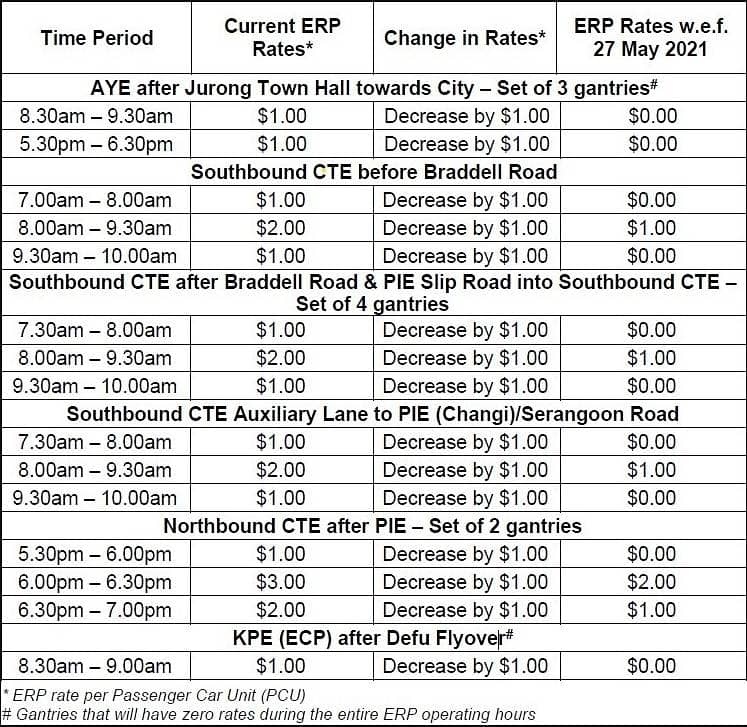 ---