After decades of producing their most famous full-size executive limousine based on a design from 1968, Jaguar decided to revamp the XJ under new ownership in 2009. Its new looks were carried out by Ian Callum and Giles Taylor, and the car had its grand presentation in the elite Saatchi Gallery in London, where it was unveiled by none other than superstar talk show host and petrolhead Jay Leno and supermodel Elle Macpherson. The car proved to be a huge success thanks to completely fresh design, unmatched luxury, a wide choice of engines and a choice of two wheelbases.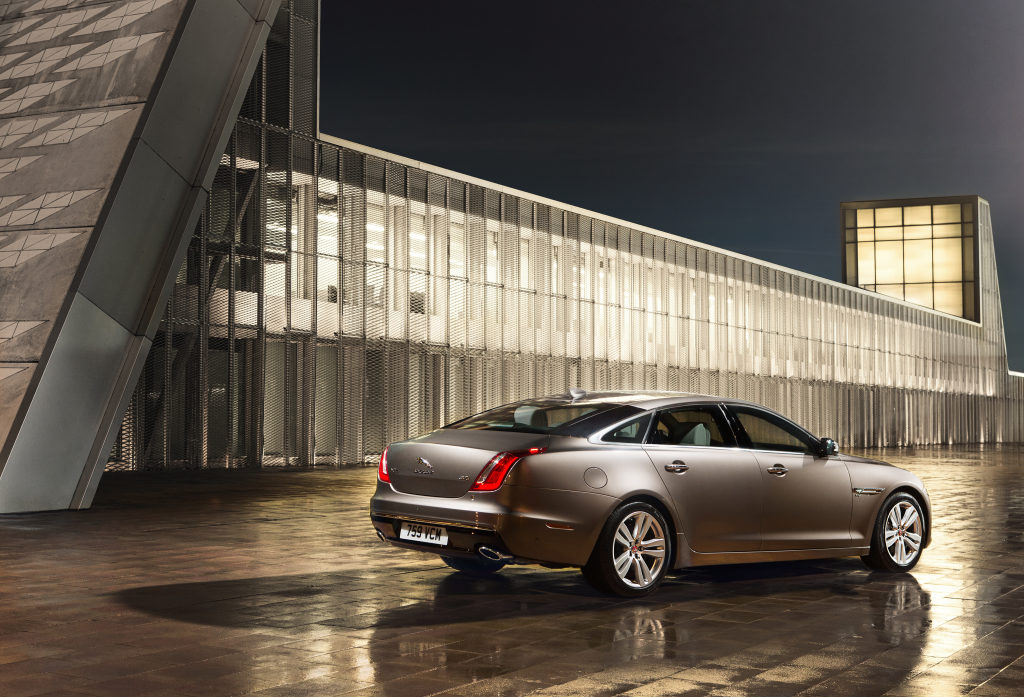 At A Glance
Upsides:
Sporty and elegant design
Great list of standard equipment
Unmatched luxury
Downsides:
Limited choice of engines
Design: 5.0 / 5.0
Since 2009, Jaguar XJ had two facelifts, one in 2014 and one in 2015, and after eight years, its basic shape still looks both elegant and aggressive, which has always been Jaguar's specialty. Key features like vertical tail lights are still present on the car and 2015 facelift also brought signature J-Blade headlights. The interior is as luxurious as it can be, offering a blend of carefully chosen and combined natural materials like leather, wood and metal. In terms of design, Jaguar is among the most interesting and avantgarde offerings in the class, with styling cues that make its German competition dull-looking.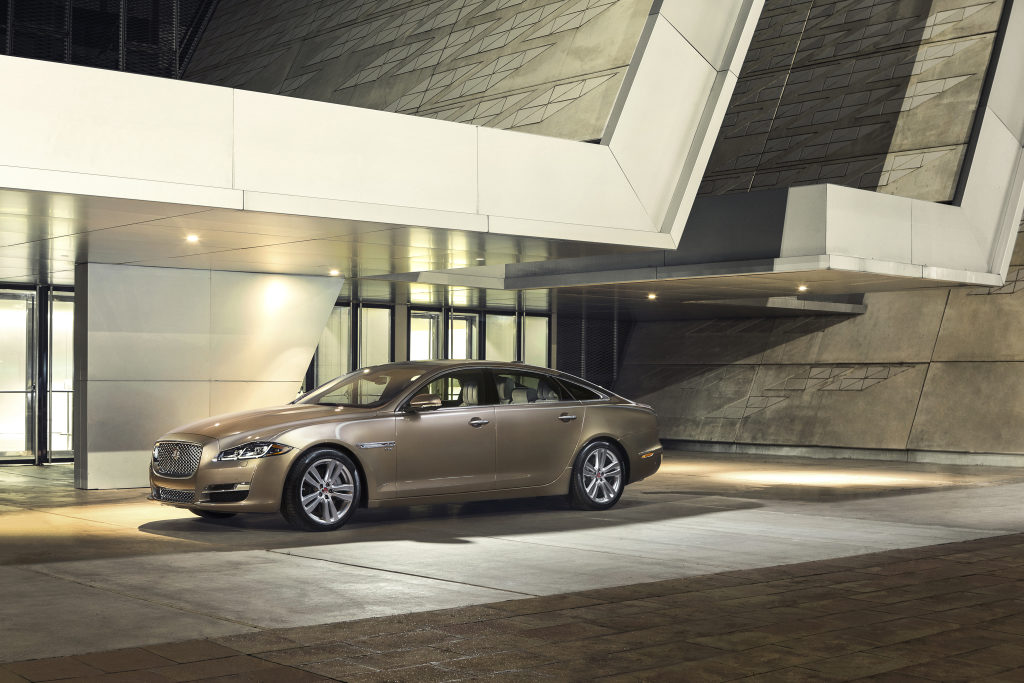 Engine, drivetrain and performance: 4.0 / 5.0
In Singapore, X351 XJ is offered with just two engines, a turbocharged 2.0l diesel inline four and a supercharged 3.0l petrol V6. Though two-liter diesel is not the ideal engine choice for an executive limousine, the XJ can still perform well. Turbocharged 16-valve diesel engine has 237 horsepower with 340Nm of torque, giving the car a top speed of 241 km/h with a 0-100 km/h sprint of 7.9 seconds. The diesel version comes in short-wheelbase body only, while the Supercharged V6 comes as LWB-only. Its engine develops 335 horsepower with 450 Nm, providing the car with 5.9s 0-100 sprint and a top speed of 250 km/h. Both cars are equipped with 8-speed sequential automatic transmission which sends the engine power to the rear wheels. The only downside of the car is lack of engine choices, as it's offered in with just two.
Trim levels: 5.0 / 5.0
In both the SWB and the LWB versions Jaguar XJ Premium Luxury is an unmistakable executive limousine packed with features and creature comforts. The long list includes multi-zone front and rear automatic air conditioning, sunroof, twin needle stitched leather multi-functional seats and steering wheel, remote boot release, Xenon and LED headlights etc. However, in LWB, Jaguar really excells with XJ Portfolio, where features are extended to optional folding tables, 10.2" LCD screens, LED reading lights, foot rests and side curtains for rear windows. LWB models are also equipped with revised air suspension, providing ultimate comfort for its rear passengers.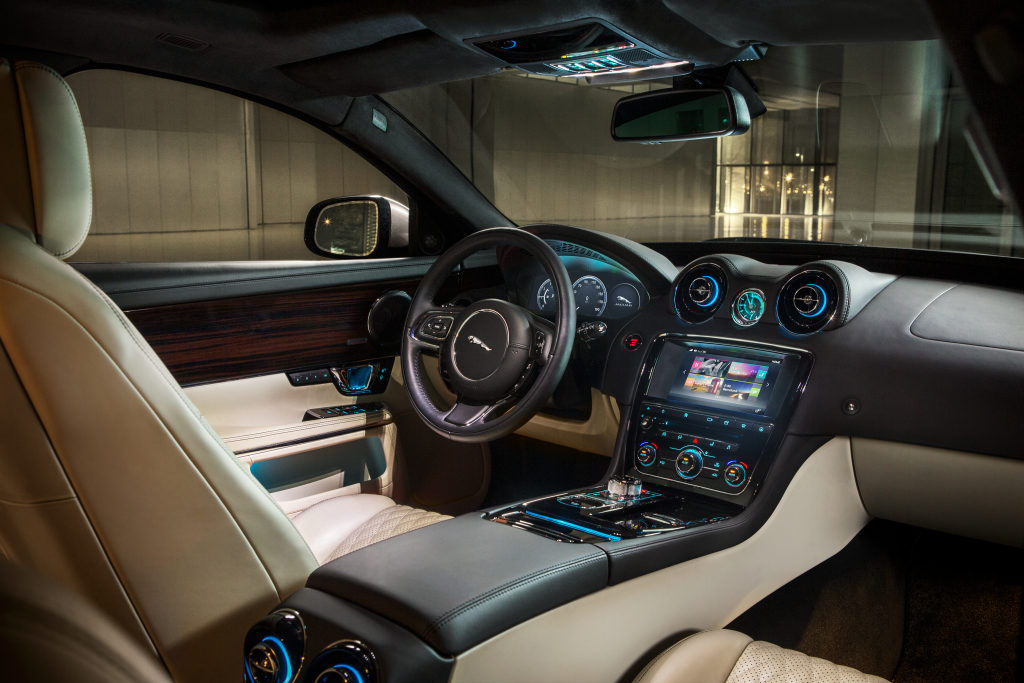 Safety: 5.0 / 5.0
Safety-wise, Jaguar X351 is at the top of its game, with six airbags, ventillated disc brakes, traction control, reverse sensors and cameras, side mirror indicators, fog lamps rain sensing wipers as standard, among other things. With that in mind, both passively and actively, Jaguar XJ provides maximum safety for its occupants.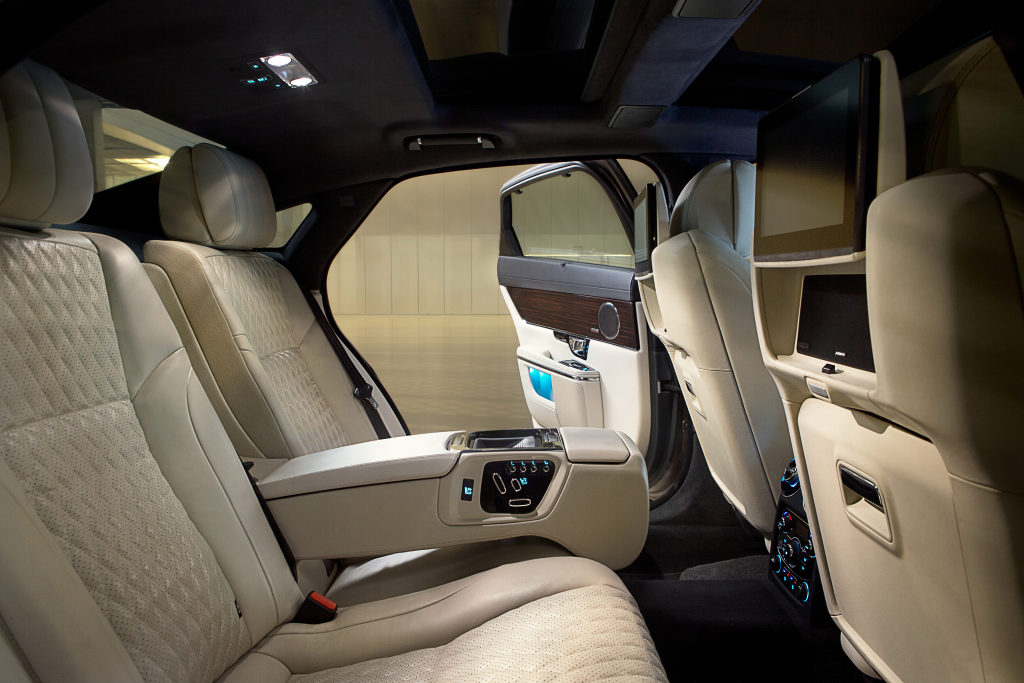 Conclusion
Even in its basic form, Jaguar XJ is a great executive car, but in LWB and in higher trim levels, it provides a more interesting alternative to its sportier German competition like the Audi A8L, or LWB BMW  7 series. In performance, beauty and luxury, Jaguar XJ is a wise choice aimed at people with strong character and refined taste.