As one of the biggest car companies in Asia, Hyundai has already conquered the economy, compact and mid-size market with its lineup of reliable and quality models. But this manufacturer has always had the interest in entering the luxurious segment, occupied by German brands like Mercedes, BMW or Audi. First attempts at building a high-class sedan were back in the '90s but they weren`t very successful and largely went unnoticed. However, Hyundai didn`t give up and presented a brand new and very advanced Genesis G80 last year. First of all, the new model is not called Hyundai but Genesis G80 and Genesis is the name of Hyundai's luxury brand, similar as Toyota`s Lexus. So, let`s see what G80 is all about and can it attack the established names in this segment?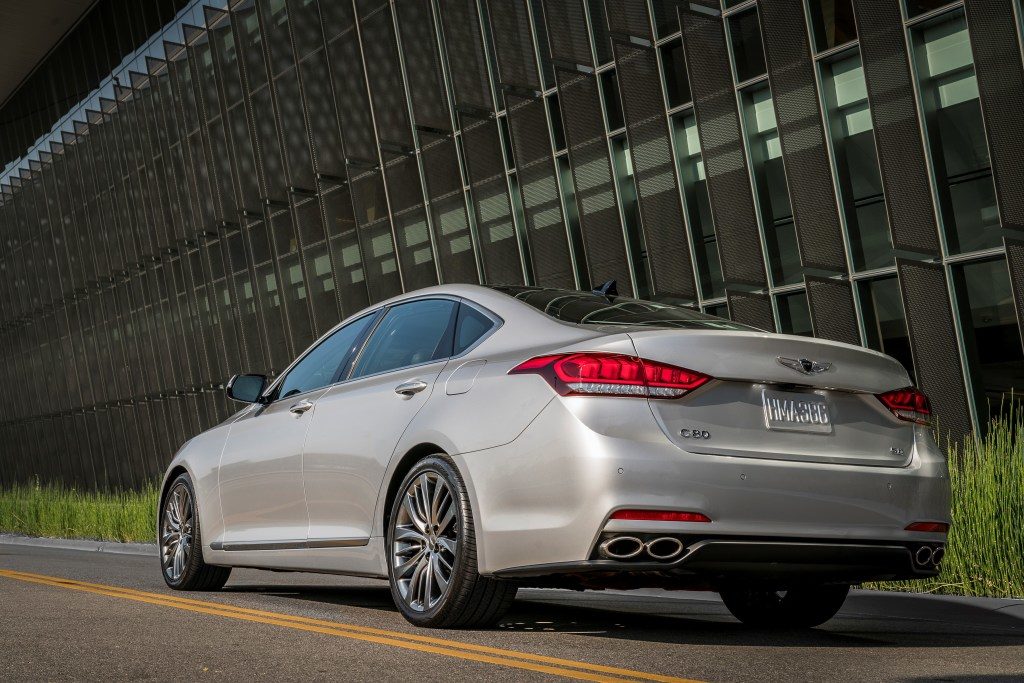 At A Glance
Upsides:
Price
Equipment
Performance
Downsides: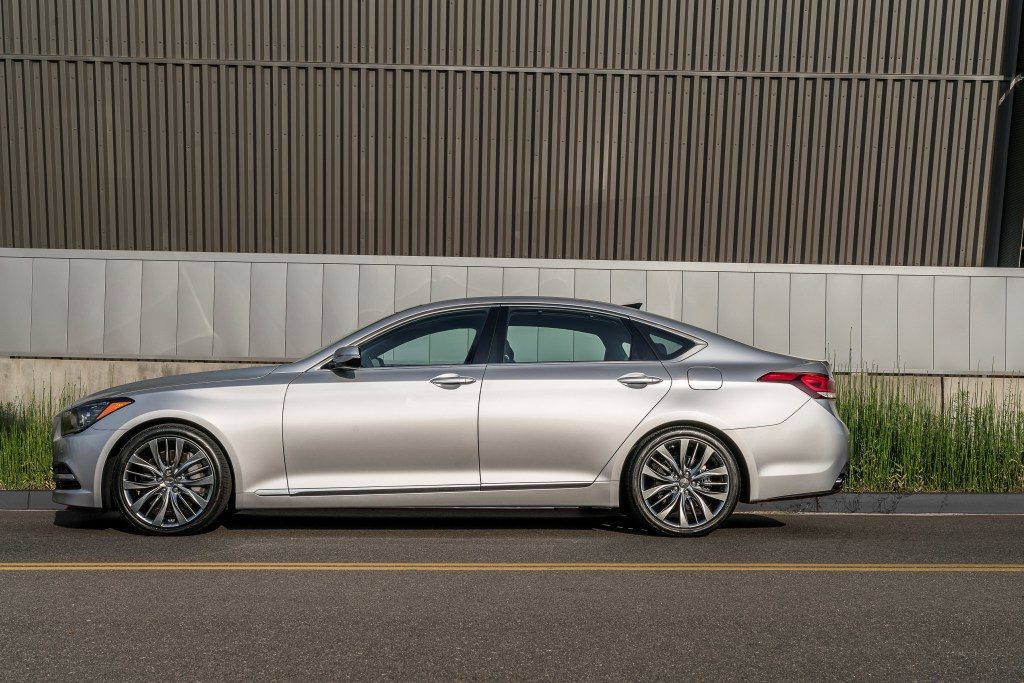 Design: 4.0 / 5.0
The G80 is obviously a big, luxurious limousine with rich chrome trim and stately appearance. The design is not over the top but it's rather restrained, elegant and understated which is appropriate for G80`s clientele. Unfortunately, the overall look is not exactly original since we can notice that its big front grille looks a lot like Audi`s and the roofline is similar to the new Cadillac CT6. As expected, the expensive look is continued in the interior. In addition to all advanced features and trim, passengers will have a very comfortable ride sitting on soft seats with a lot of room around them. The design of the dashboard is modern but not as nice as some of the competitors and it looks that Lexus was the inspiration for that part of the interior.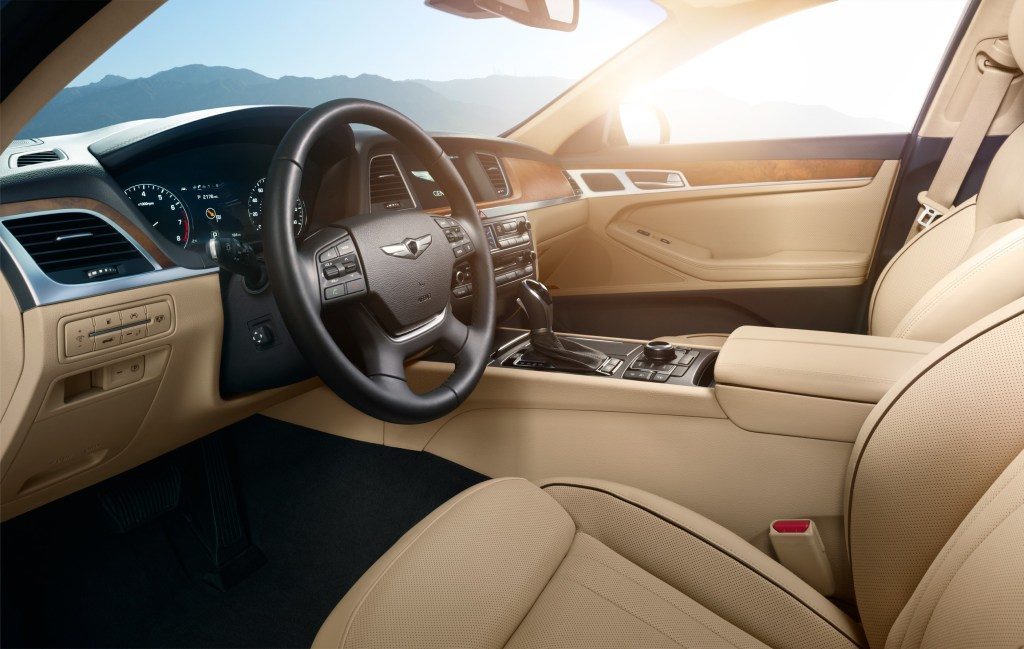 Engine, drivetrain, performance: 4.0 / 5.0
Even though Genesis is offered with several engines globally, including a powerful 5.0-liter V8, for Singapore`s market there is only one engine and one transmission available. Buyers here will get the newly developed 3.8-liter V6 with 315 hp and 395 Nm of torque, which is more than enough to provide a nice performance for this big sedan. The power is sent to rear wheels via modern 8-speed automatic gearbox. All-wheel drive is also available as an option, but unfortunately, not for buyers in Singapore. The performance is, in fact, very good and for the sprint to 100 km/h, the new Genesis G80 needs just 6.5 seconds with the top speed of 240 km/h.
Trim level: 4.0 / 5.0
There is only one trim level for Genesis G80 but with a long list of standard features and optional extras. The buyers will get a very interesting panoramic sunroof which will make its elegant interior even more spacious. Then there are HID head lights with LED daytime running lights, a selection of stylish wheels ranging from 17 to 19 inches. Besides that, Genesis offers Human machine interface (HMI) an interaction system which allows the driver to control functions of the car faster and easier. Of course, some features like full leather interior, front and rear camera and premium sound system are standard, as it's expected in this segment.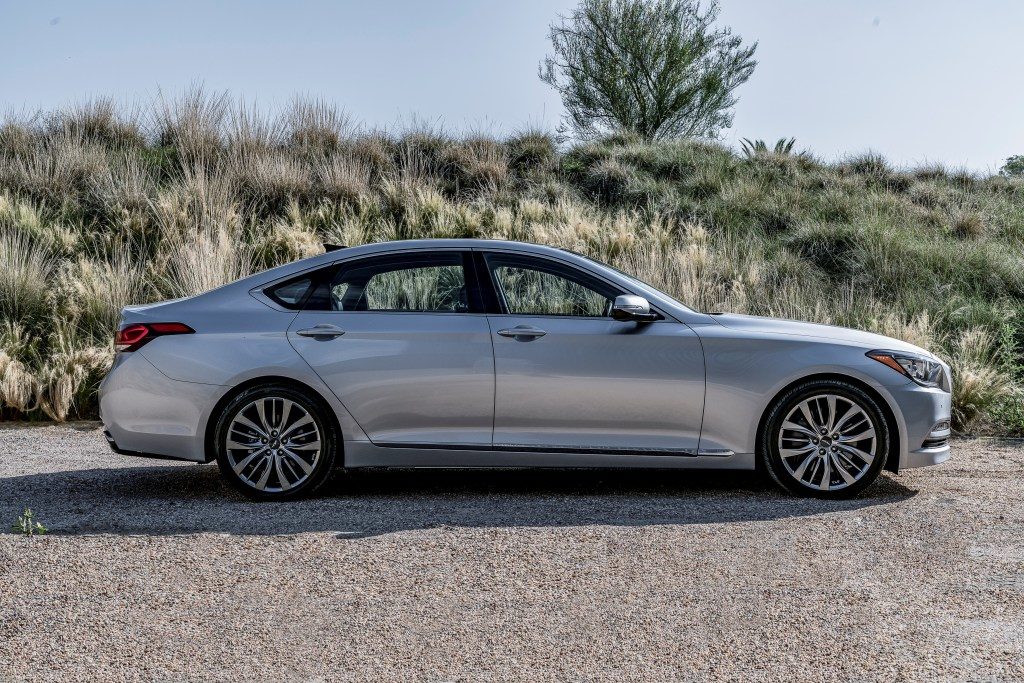 Safety – 5/5
As you can imagine, Genesis G80 is full of safety features and electronic protection systems. In case of an accident, 9 airbags will deploy in the interior protecting the passengers and in case of G80 hitting a pedestrian or a cyclist, Hyundai introduced an interesting system called Active Hood System. This will lift the hood of the car, just a little bit, making the impact safer for the pedestrian and minimizing potential injuries.
Conclusion: 4.5 / 5.0
We must admit that the Genesis G80 is a strong contender in luxury sedan market. The current model is not only modern and powerful, but very luxurious and cheaper than the competitors. Despite the enormous effort by Hyundai to introduce such a vehicle, G80 is not quite up to Mercedes or Lexus standards but we are sure that Hyundai will get there very soon.