In Singapore, cars are ridiculously priced mainly because of the COE. Due to the expensive cost of cars, you'll need to take up a loan which takes years to repay and don't forget about the interest you'll incur. Additionally, you'll need to fork out a ton of cash for the downpayment. And if that's not enough, there's also the additional costs of car ownership – maintenance and servicing, insurance and road tax etc.
Just owning a car in Singapore will burn a hole in your wallet. So imagine how much more expensive it'll be if you own a luxury car. It's a significant price jump. We're sure you know that. But it's not just the price of the car that's more expensive.
There's the fuel consumption you have to worry about and maintenance costs of a luxury car. And not forgetting your insurance, road tax and parking costs. You can easily add another $13,000 a year in costs.
So how much do you need to earn to own a luxury car?
Cost of a Luxury Car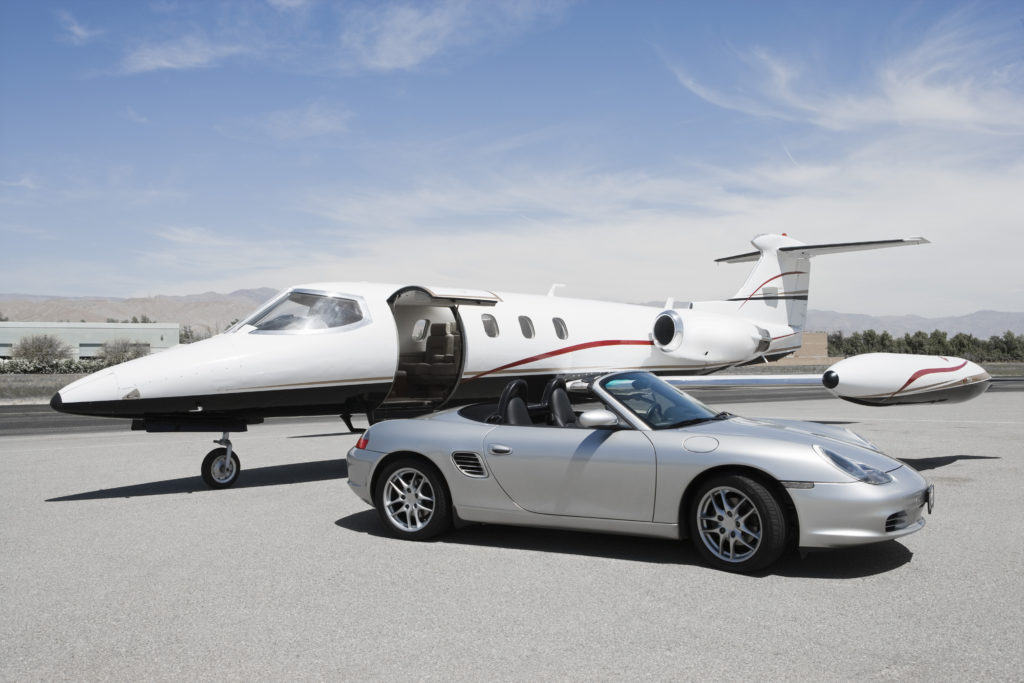 Luxury cars are super expensive. They're usually just for the super-rich, especially in Singapore's pricey automotive market. At the cheapest, a luxury car will cost you $200,000 to $300,000. And that's without the COE, which will cost you another $50,000 at least.
For convenience sake, we'll use a Porsche 911 Carrera S 2019 as an example. The car, on its own, already costs nearly $546,000. Add $34,000 for a Category B COE and that's $580,00 just to drive the car home. On top of the COE, there's still Additional Registration Fee (ARF), Import Duty and many other different taxes you'll need to pay.
Then, there are still additional costs you need to consider…
Insurance
The insurance costs will depend on the individual. How much you'll have to pay every year depends on the insurance company, your driving history, years of experience and No Claim Discount (NCD) bonus.
On average, it'll cost about $3,000 a year if we use the Porsche 911 as a reference.
Road Tax
For the Porsche 911 Carrera S 2019, your annual road tax will amount to around $2,400 a year. Read more about how the Road Tax works here.
Servicing, Maintenance and Parts Replacement
These costs are highly dependent on a number of variables and you can never calculate an exact amount. You'll need to set aside a comfortable amount, just in case anything happens.
In the initial years, it's good to set aside around $3,000 a year for maintenance and parts replacement. But as years go by, you should set aside more, maybe even double the amount due to wear and tear.
Petrol and Parking Costs
The parking costs will depend on where you stay. So if you stay in an HDB, it'll be around $1,200 a year. But if you stay in a condo or private house, it'll be free!
The kicker comes when you pay for season parking at work. Working in CBD can easily rack up parking charges amounting to $7,000 a year.
A modest estimation of your petrol costs is around $100 – $200 a week for petrol. But of course, it'll increase or decrease depending on usage. So annually, it'll cost around $8,000.
How Much Do You Need to Earn to Own a Luxury Car in Singapore?
When you add all these additional costs together, it'll amount to $30,600 a year. And over a cost of 10 years, it's $206,000. Add that to the price you paid for the car, it'll be $786,000. And that's not counting in depreciation.
A good gauge of how much you should be earning to own a car would be your annual income. But because a luxury car costs significantly more, you should calculate it based on 3 years of your annual income.
So, for a Porsche 911 Carrera S 2019, you should be earning at least $195,000 a year. And 3 years of your annual income will be able to cover the full cost of the car alone. Then you'll have to handle your finances responsibly to cover the annual costs of car ownership.
People also liked:

MAINTENANCE COST OF LUXURY CARS IN SINGAPORE
WHY YOU SHOULDN'T OWN A CAR IN SINGAPORE
3 THINGS YOU DON'T NEED TO OWN ANYMORE