Getting car insurance is an essential step in your car ownership journey. Without it, you won't be able to drive your new car. But, finding the best car insurance plan is not as easy as it seems. There's a lot for you think about. To name a few, there's the annual premiums, type of coverage and different clauses in the different plans.
For any driver, experienced or not, this whole process of choosing the right insurance policy can be really draining and confusing. It's not as straightforward and simple as finding the cheapest car insurance plan. There's a lot more to it. Luckily, there are a lot of car insurance guides you can find online from trusted sources.
If you're still confused after doing your own research, don't worry! We've come up with a comprehensive list of car insurance policies to help you compare the best car insurance plans in Singapore!
The Best Car Insurance Plan
Personally, we don't think there's such a thing as "the best car insurance plan" because everyone has different needs. Additionally, just like a personal insurance policy, your profile affects the policy premiums. This means that everyone will have different requirements to meet and prices to pay.
For this article, we'll be comparing car insurance policies from five key players.
NTUC Income Drivo Premium
Great for new cars and drivers who aren't heavy road users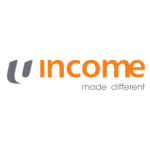 If you decide on NTUC Income for your car insurance, the Orange Force will be at your disposal if you get into an accident. We're sure you've seen them around, a first-aid trained rider who will provide assistance and ensure your safety. It's certainly a really unique benefit that many other companies do not offer. For this alone, we feel that it's an excellent choice for your car insurance as it guarantees you total peace of mind during accidents.
Apart from the Orange Force, the Drivo Premium plan allows you to visit any workshop whenever the need arises. There's an option for you to purchase extra coverage to waive the standard $600 excess too!
Etiqa Comprehensive Insurance
Perfect for seasoned drivers or the budget-conscious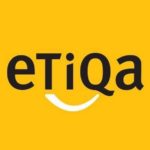 With only one plan in their arsenal, Etiqa offers a comprehensive no-nonsense plan for drivers. While many other companies cap their limits for young and inexperienced driver excess, Etiqa offers one of the youngest limits at just 24 years old. But of course, the caveat is that the excess charge is really high at $4,000. Another unique option that will surely appeal to owners of cars with a sun or moon roof. Etiqa offers an option for you to cover and claim for this part of your car for repairs. And the best part is, it won't affect your NCD!
With personal accident coverage at $50,000, Etiqa offers a comprehensive plan with relatively high coverage. Additionally, if you happen to get into an accident, the company will even provide transport allowance, which is an awesome perk to have! If you decide to take up a car insurance policy from Etiqa, make sure you look out for their promotions (which happens almost every week).
FWD Classic Insurance
Probably the best car insurance plan for families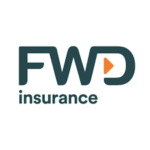 Ask anyone about FWD insurance, and it's likely that they'll tell you the same thing; car insurance plans from FWD are perfect for families.
Why? It's simple, really. FWD's plans emphasize heavily on personal accident coverage, so you know that you won't be hit too hard financially.
Additionally, FWD offers a one-time payment for children if both parents are permanently disabled or in case of their demise due to a car accident. These will assure you and give you peace of mind, knowing that you won't have to burden your family if anything happens.
Furthermore, there are a lot of benefits when you sign up with FWD. For instance, all their plans come with transport allowance and they'll even provide you with a replacement car.
While one of FWD's requirements is that you can only visit their authorised workshops, it's actually not that bad of a thing. When you visit one of their authorised workshops, you will receive an extended workmanship guarantee until your car turns 10. It's a really good value-added service to have in your car insurance plan.
The best part of FWD's car insurance plan? Their Classic plan is usually 30 – 40% cheaper than the average, which provides good value for money.
Aviva Lite Insurance
Good for drivers aged between 25 and 30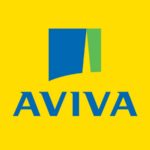 Remember the Aviva insurance plan you signed up for while serving your National Service?
If you happen to still be a policyholder, we've got some good news for you! You'll be able to enjoy preferential rates if you choose to sign up for Aviva car insurance. Yay to discounts!
Also, you'll be able to save even more money if you opt for a dual year plan. Opting for this will save you an additional 5% on your premium!
Aviva also offers one of the youngest limits for young and inexperienced driver excess at 24 years old. So, if you're a driver that fits the bill (younger than 24 years old or less than 2 years of driving experience), you should seriously consider getting your car insurance from Aviva.
Especially their Aviva Lite plan which is cost-efficient, making it perfect for younger drivers.
Budget Direct Comprehensive Car Insurance
For the cheapest possible car insurance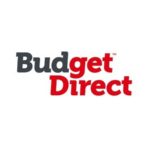 If you're looking for a basic and cheap car insurance plan, Budget Direct's Comprehensive plan is what you should get. Depending on the driver and his record, their plans can go up to 40% below market average. Which helps you save a whole lot more on your annual premiums.
Even though you'll have to pay extra for medical, personal accident and roadside support coverage, Budget Direct's plan is quite good. It's highly customizable, allowing you to pick and choose different options that best suits you.
No One Size Fits All Plan
To us, there's no such thing as a one size fits all insurance policy that can be crowned as the "best". Cheap doesn't necessarily mean good and expensive plans don't mean that it will fit your needs.
There are too many variables, considerations and requirements for you to think about. Which is exactly why finding car insurance can be quite a chore!
So how do you make it easier for yourself?
With CARRO's sister company, Genie Financial Services, this troublesome task will become a whole lot easier! Through a hassle-free digital experience, you can select a car insurance policy from a list of trusted insurers, all from the comfort of your home.
Through a fast and easy process, you can sit back and relax while Genie takes over your application. You don't even need to handle the paperwork (urgh) yourself!
You're guaranteed to enjoy only the best deals for your plan! Getting your car insurance is now hassle-free!
People also liked:

MAINTENANCE COST OF LUXURY CARS IN SINGAPORE
5 PAIN POINTS OF CAR OWNERSHIP FOR EXPATS IN SINGAPORE
WHY YOU SHOULDN'T OWN A CAR IN SINGAPORE