In the latest COE Bidding Results (8 January 2020), COE premiums rose across all categories. The biggest increase came in premiums for Category A! Check out the closing prices below.
COE Bidding Results (8 January 2020)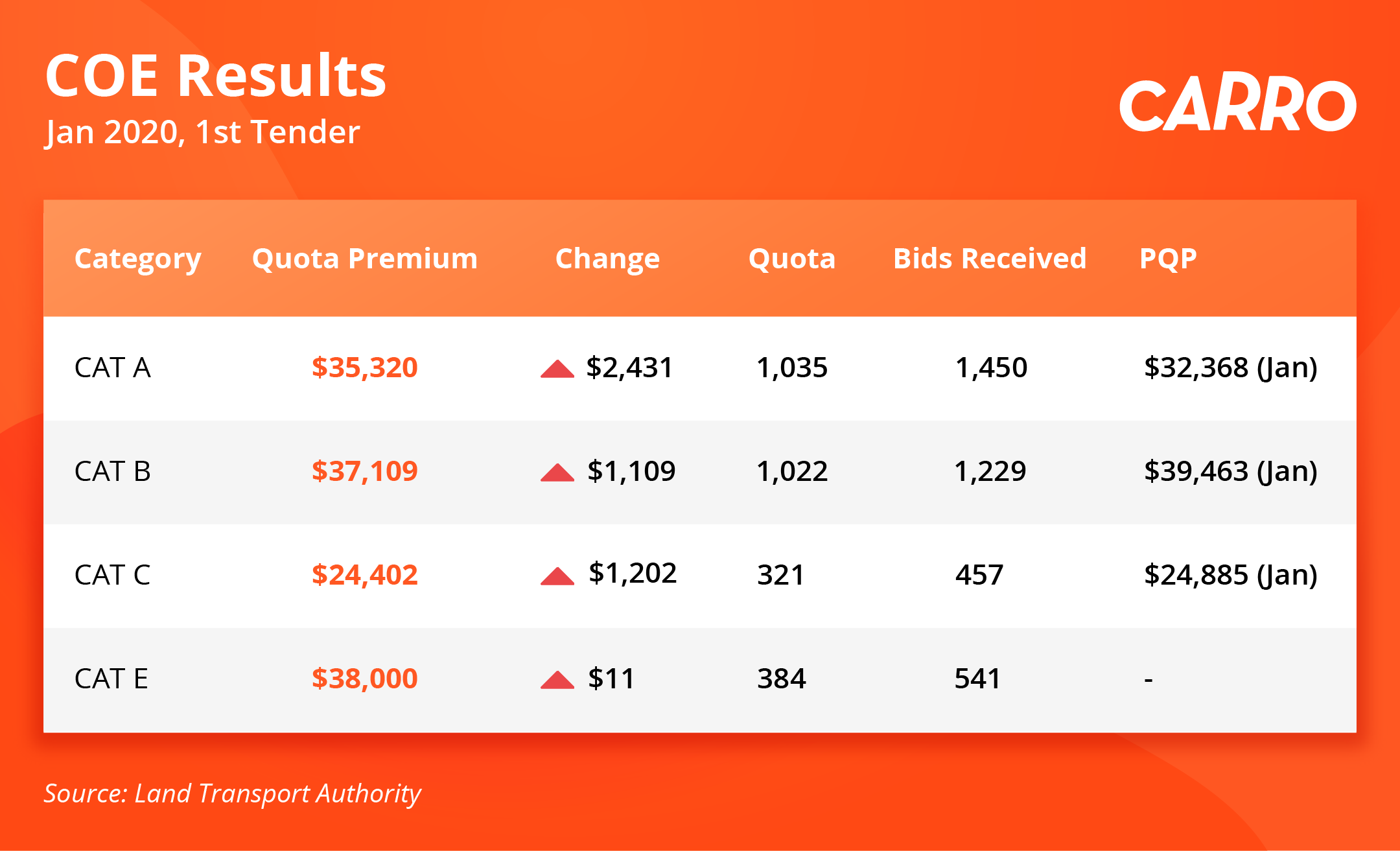 Seeing the biggest change were COE premiums for Category A cars, or those 1,600cc and below with horsepower not exceeding 130bhp, premiums closed at $35,320, increasing by $2,431 from $32,889 in the last exercise.
In Category B, usually used for larger and more powerful cars, premiums rose to $37,109, up from $36,000.
COEs for commercial vehicles, which include goods vehicles and buses, also rose to $24,402 from $23,200 in the previous bidding exercise.
Open category COEs, which can be used for any vehicle type but end up being used mainly for large cars, rose by just $11 to $38,000 from $37,989.
There were a total of 4,761 bids, but only a quota of 3,469 COEs available.
People also liked:

HOW YOU CAN GET CHEAPER CAR INSURANCE IN SINGAPORE
SHOULD YOU TRADE-IN OR SELL YOUR CAR?
CARRO'S YEAR IN REVIEW | OUR NEW PRODUCTS, SERVICES AND ACHIEVEMENTS