Your needs and wants are reshuffled when you start a family. Eyeing that new PS5 console? With a kid in your arms, you'd probably put your child first above everything else. Cars are no exception to this rule. There are plenty of parents who had to change their fancy, luxury sports car for a more practical and spacious one. 
What parents typically look out for in a family car is accessibility, space and safety.
Baby seats should be easy to install too! Also, the third-row seats should be roomy enough for the kids when they grow up and it needs to be affordable because raising a child is not cheap. The trunk needs to be large enough for a stroller and baby bag, maybe even for more than one set!
As you can see, picking a family car that's right for your needs can be super tough. Since we know you're constantly busy juggling work and family, let us help you pick the right car for you. 
If you're starting a family soon, stick around to learn how to pick the correct child seat and the rules and laws around them. Or, if you want more information on how to pick a family-friendly car, check this out.
5 Family-Friendly Secondhand Cars For Sale
1. Honda Odyssey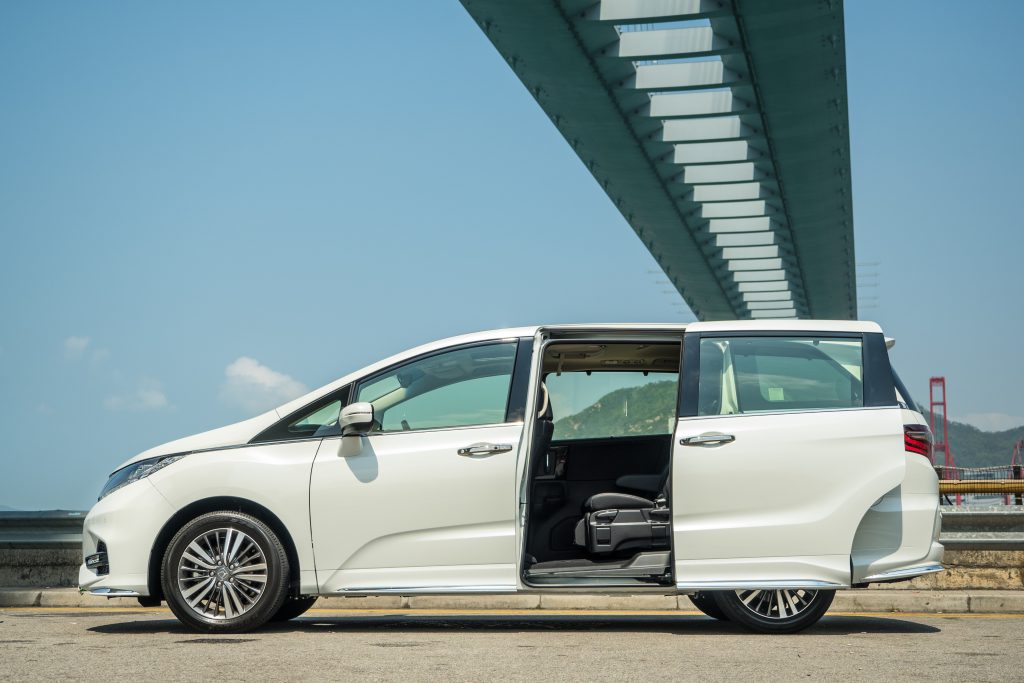 The Honda Odyssey rates highest on accessibility amongst the whole lot. With automatic sliding doors and the option to walk from the front row of seats to the third row just makes it super convenient – while one parent drives, the other could comfortably switch from the front passenger seat to the back to deal with any tantrums or accidents. This car comes with a standard 2.4-litre engine, which is plenty of power for a family car at a decent price.
Buy a used Honda Odyssey on CARRO today!
2. BMW 216 Gran Tourer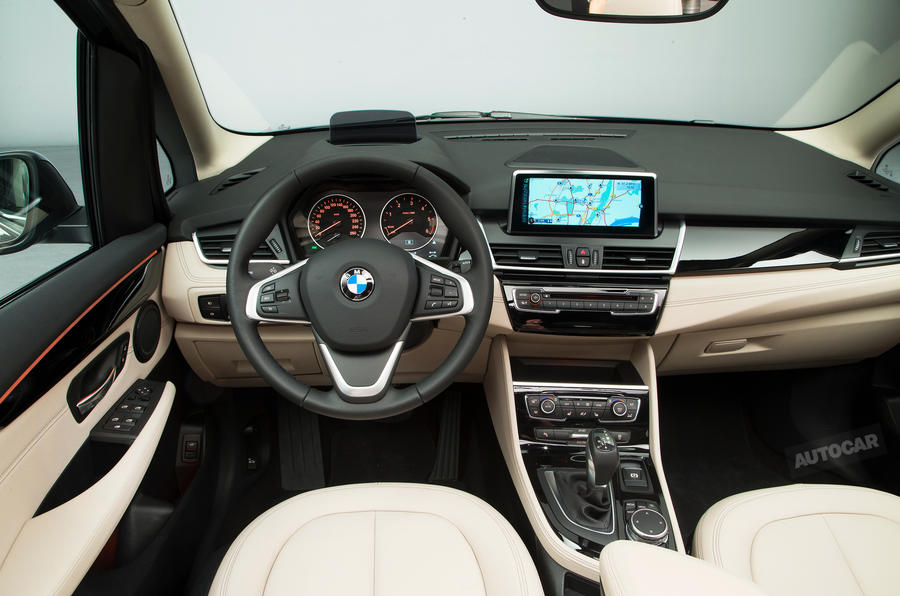 This one is for the family man who needs the space of the MPV but doesn't want to lose out on the sporty characteristics that MPVs tend to lose. The exterior is sharp and not typical of an MPV. There's a driving mode selector with a sport mode so you wouldn't feel like you had to sacrifice a fun driving experience. 
The interior of this is what you'd expect from BMW. Comfortable leather seats, tray tables for the middle row, and an excellent infotainment system. Just look at that interior!
Buy a secondhand BMW 216 Gran Tourer on CARRO now!
3. Toyota Sienta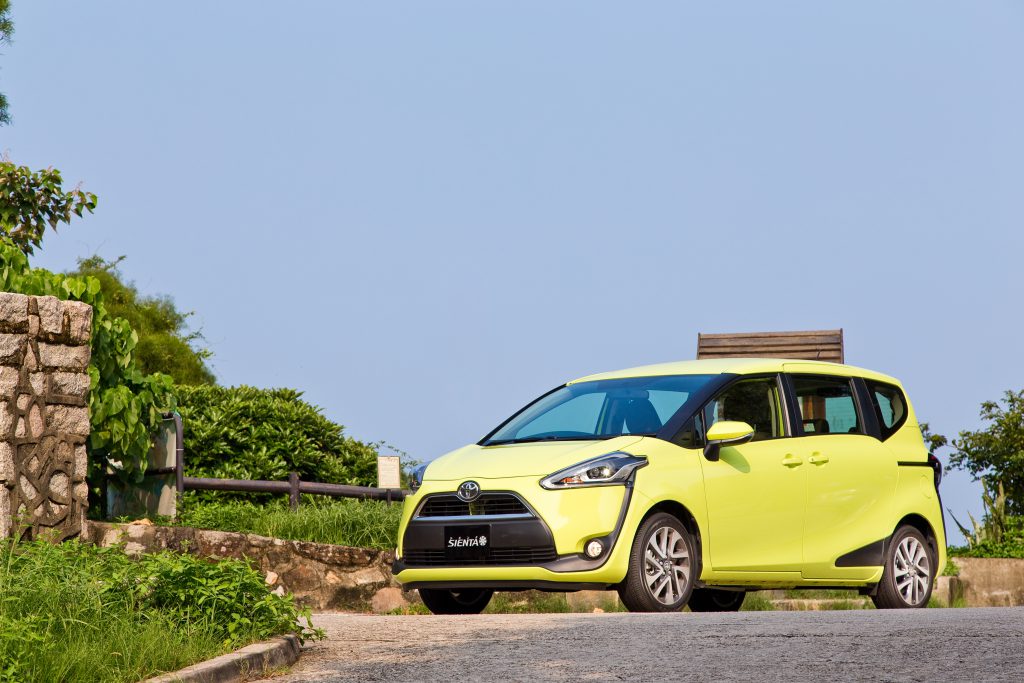 For families who want a fuss-free car, this is an excellent pick. It's roomy enough for you to install the child seats because of its sliding doors and high headroom. The Sienta is one of the more affordable family vehicles on the market and it comes in a hybrid variant too! Excellent news for those who are looking to save more for their family.
Browse listings for a used Toyota Sienta on CARRO!
4. Toyota Wish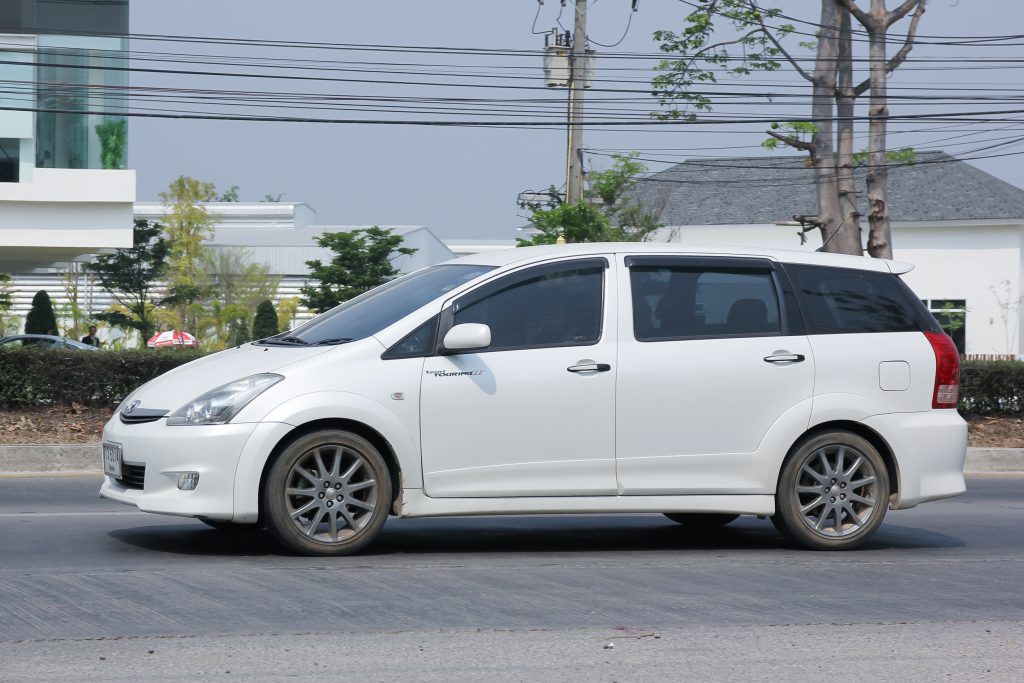 That's right, another Toyota on this list. If you don't know already, the Toyota Wish was Singapore's best selling MPV for many years while it was still in production. And for good reason! Firstly, it's a Toyota so you are guaranteed a reliable and comfortable journey. The other great thing about this car is the amount of space there is. There are lots of small compartments around the car, making this a great choice for family road trips!
Browse listings for a pre-owned Toyota Wish on CARRO today!
5. Nissan Qashqai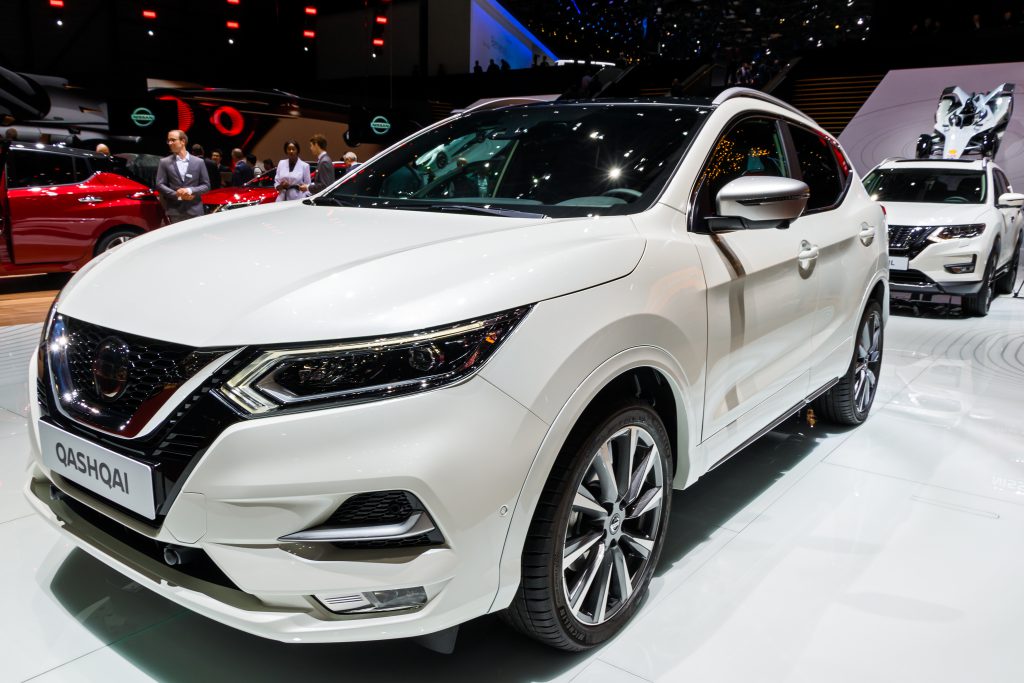 Like the Sienta, this car is great for those looking to get the money's worth. This car comes in a 1.2-litre variant. So, you get to enjoy lower road taxes and COE. But this car is different from the Sienta in a lot of ways. 
Firstly, this is an SUV, so if you have elderly family members, they would appreciate this. Also, this car is undoubtedly better looking than an MPV. It looks rugged and able to protect you and your family.
Buy a secondhand Nissan Qashqai from CARRO now!
Enjoy Safer Rides with this Child Car Seat Guide
If you don't know already, choosing a car seat that fits your child is extremely important. An appropriate child seat stops your child from being thrown around during your journey. In Singapore, anyone below the height of 1.35m is required by law to use an appropriate restraint, booster seat or adjustable seatbelt.
If found not using an appropriate restraint, drivers and passengers can be fined up to $1000 or jailed up to 3 months, or both. Not only is it illegal, but it will affect your insurance claims if you are found of not using an appropriate child seat. 
So, what is an appropriate restraint? Our friends at Budget Direct Insurance have created a handy infographic to help us understand when to use which child seat.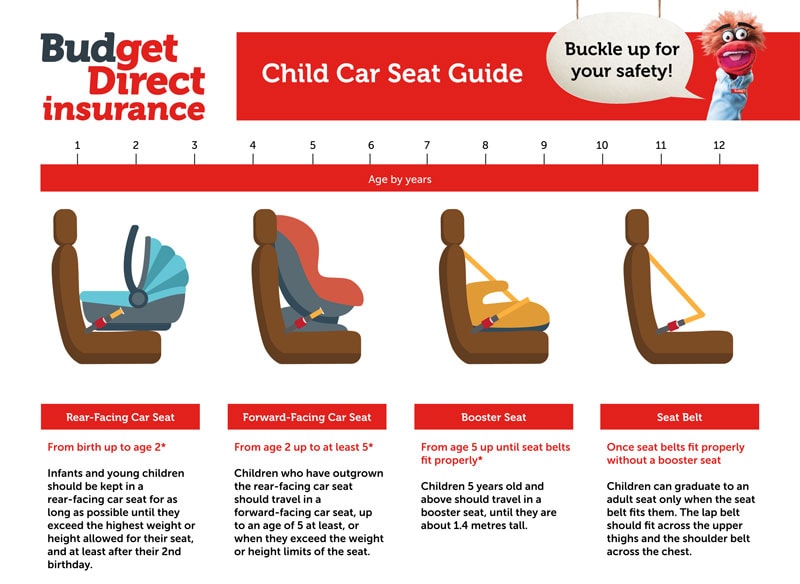 You'll soon realise that there are a large variety of baby car seats. From lifetime baby seats to seats that come with bases, ISOFIX seats vs non-ISOFIX. Let's break down each one briefly. 
Lifetime baby seats
These are seats that you can use for your child when they are a newborn until they can graduate to using an adult seat belt. It starts off as a rear-facing car seat, then, you can adjust it to be a forward-facing front seat. Remember to only do this when your child's height or weight exceeds the manufacturer's recommendation. 
Then, you can remove the backrest so the seat now becomes a booster seat. Lastly, once your child is about 1.4 metres tall, they no longer need a booster seat! Do make sure that they are still wearing their belts at all times. 
So, by purchasing a lifetime baby seat, you don't need to buy a separate child seat when your child outgrows their current one. It's a popular choice but, you are paying a slight premium for the convenience.
Convertible seats
There are two types of convertible child seats. There's the rear-facing + forward-facing convertible seat and the forward-facing + booster seat. These are a good choice if you already have 1 of 3 child seats and need the other 2. A popular way that parents save money is by asking a friend or relative for their booster seat and buying a rear-facing + forward-facing convertible seat.
ISOFIX
ISOFIX is definitely the easiest way to secure your child seat. Traditionally, you had to loop around the car's seat belt around the child seat, then making sure that it is secure. But, with ISOFIX, you just need to align the hooks with the base and it will hook on itself! Then, extend the child seat leg to the floor so that it is more stable. There are indicators that tell you when the seat is secure too!
If you want more information on ISOFIX, you can check out this article.