As Toyota is a manufacturer which is present in virtually all the segments, it's no wonder that the Japanese automotive giant has its contender in the MPV class as well. Known in Singapore as the Toyota Voxy, but also as Noah and Esquire, it spawned over three generations, and the fourth one was introduced in 2014. This MPV is available in three packages, all with the same 2.0L engine, but more on that later.
At A Glance

Upsides:
Great overall looks
Decent fuel consumption
Downsides
Too few airbags
Needs more luxury
Needs more engines
Design 4.0 / 5.0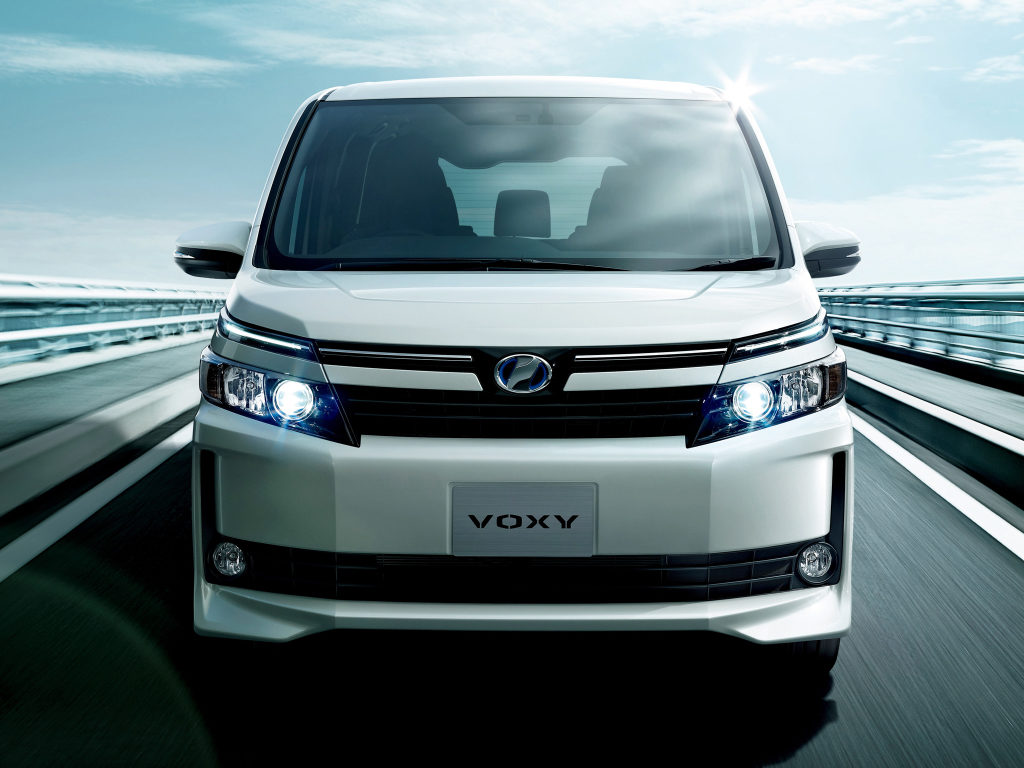 Broadly speaking, it is extremely hard to come up with an MPV that's both functional and cool-looking, but Voxy manages to do both. Just like his European equivalent Renault Espace, but in a different, more Japanese manner, Toyota Voxy has a simple, yet interesting boxy silhouette, with Toyota's design language emerging in the front of the car. However, with the optional black grill, it looks pointlessly aggressive, and that's where we'll deduct that one point.
Engine and drivetrain 5.0 / 5.0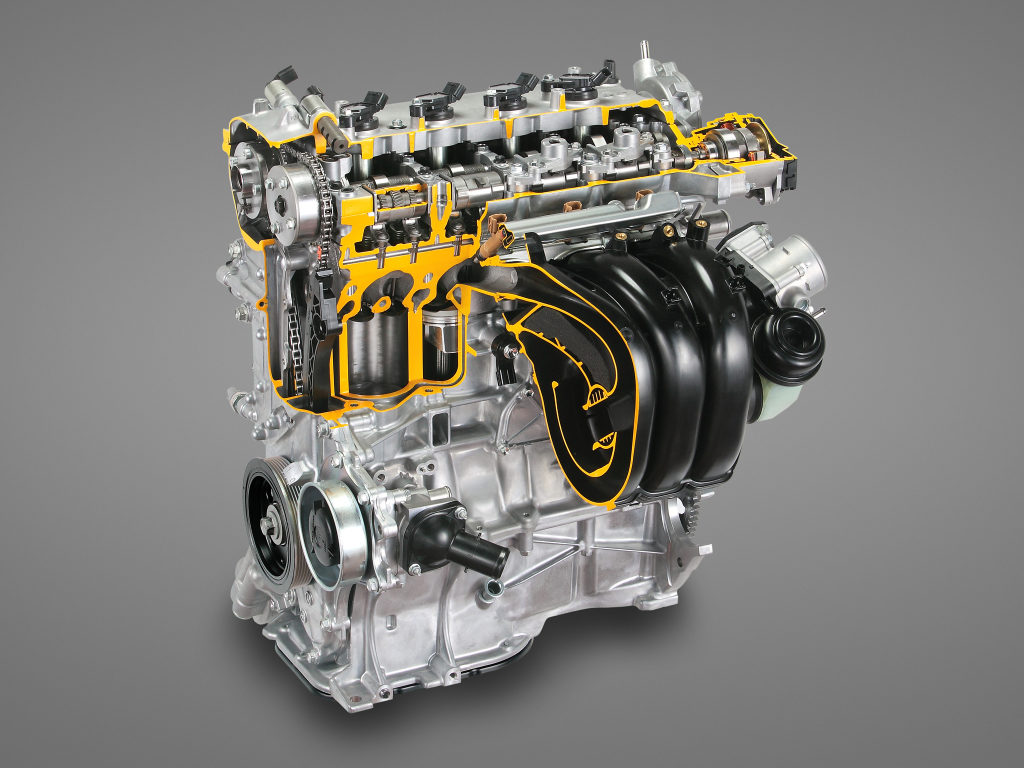 In all three trims levels, Toyota Voxy is powered by the same 2.0L 16V inline four that produces 150 HP, and is always paired up with Toyota's Super CVT-I transmission. The combination can provide decent performance and mileage, around 6,5 l/100 km. C02 rating of the Voxy is 145g/km The 55-liter fuel tank could maybe be a bit bigger, but that's really not a major flaw. When it comes to suspension, Toyota Voxy features McPherson struts in the front and torsion beams in the rear, which is a rather comfortable and well-established solution for the class. So, within the limits of its class, the performance and efficiency of the Voxy are considered very good, although a broader choice of engines would definitely be a plus.
Trim levels 3.0 / 5.0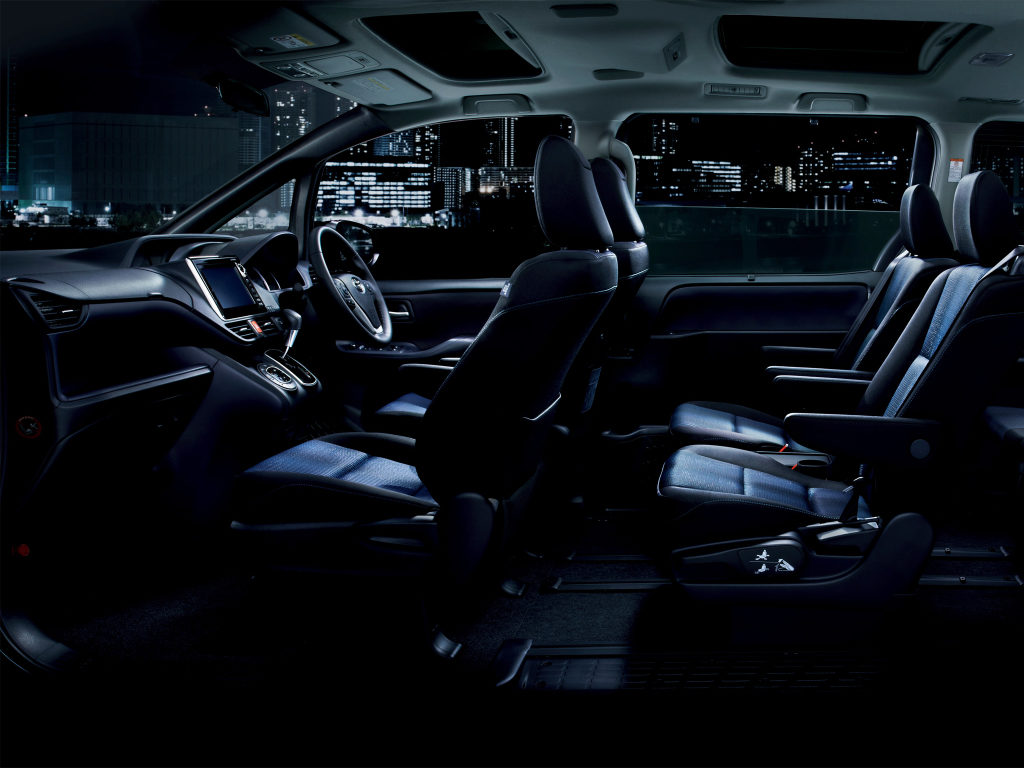 The Voxy comes in three distinct levels: C-Package, X, and ZS. The base model has multi-function steering wheel as standard, multi-zone air conditioning in the front and the rear, audio system with USB connection, and knockdown rear seats. 15" rims come as standard too. However, for the conveniences such are dual power sliding doors, keyless start, auto headlight, cruise control, fog lamps and 16" rims, one must opt for X or ZS models. Also, panoramic roof comes only in ZS trim. Power seats are not available, nor is the satellite navigation, so the general impression is that Voxy lacks luxury for both drivers and passengers.
Safety 3.0 / 5.0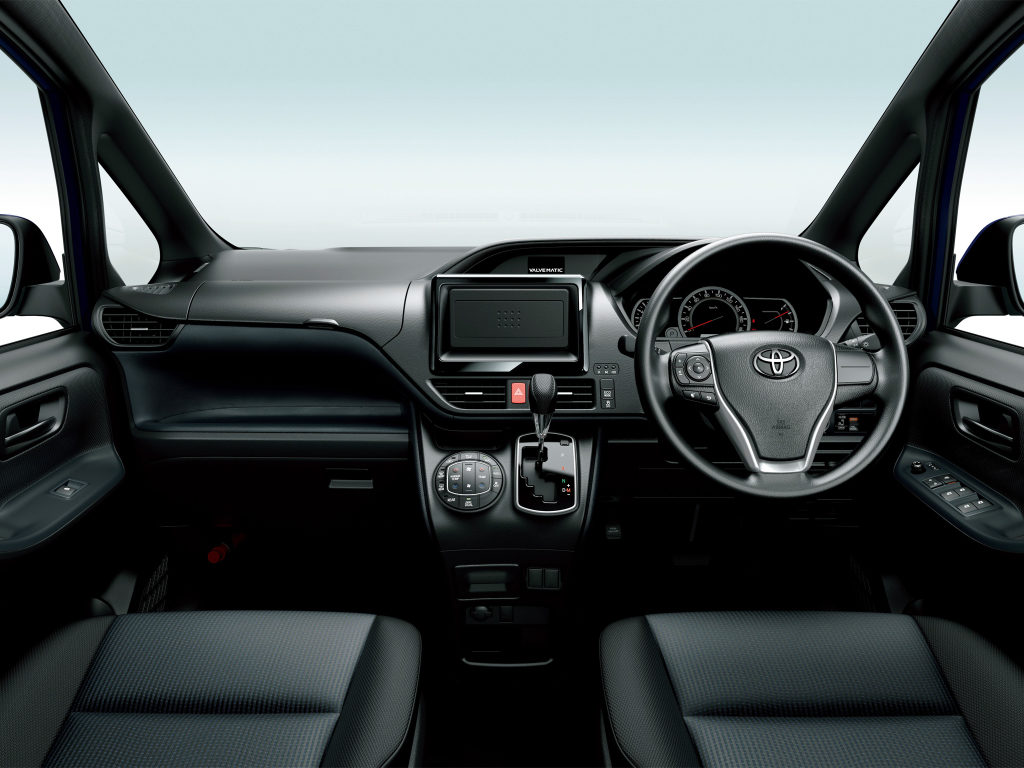 The Voxy has too few airbags for a 9-seater: one for the driver and the other for the front passenger, which is nearly not enough for a car that's can hold seven more people. With that in mind, side curtains would be a nice addition. On the brighter side, Voxy has disc brakes on all four wheels, traction control, auto headlights and rearview camera as standard, which improves its overall safety rating a bit.
Conclusion
All in all, Toyota Voxy succeds in several fields, but fails to deliver when it comes to trim and safety. It is undoubtedly a great-looking MPV, with an unmistakable Japanese feel to it. It also has adequate horsepower from its one and only engine, but some diversity under the hood whould be greatly appreciated too. There's not much choice when it comes to trim levels too, and the difference, or lack thereof is best seen in the interior. The Voxy especially lacks added conveniences and luxury that could match its outside look. When it comes to safety, there's just one thing: airbags, more of them. Despite all its flaws, Voxy is still a decent and reasonable city hauler with good consumption ratings, especially considering its size.