On the global market as well as in Singapore, SUV models of all kinds and shapes are claiming the streets. The classic sedan or station wagon body shape is slowly going out of fashion and SUVs are becoming more and more popular, they are wherever you look. You can buy cheap and small ones as well as big and expensive ones and it looks like there is an SUV or crossover for any customer. Among some of the most popular is the new Toyota Harrier, an interesting Japanese import which is sold parallel with the regular Singapore-spec Toyota models.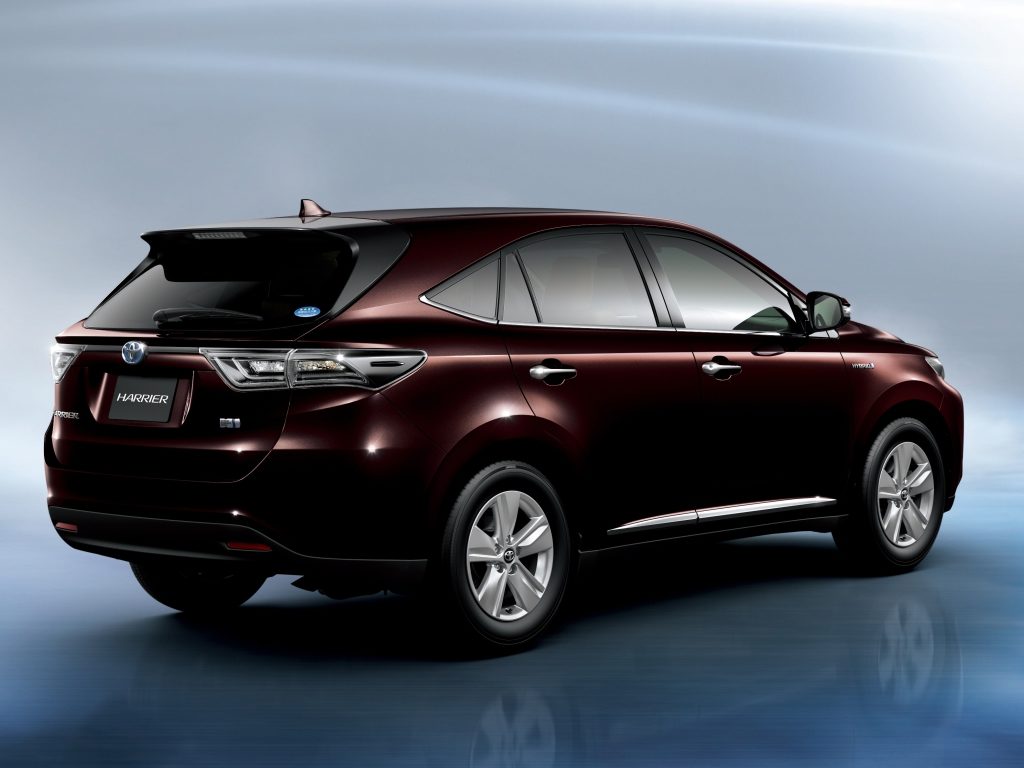 At A Glance
Upsides:
Design
Interior
Equipment
Downsides:
Availability
Front wheel drive only
Design: 4.0 / 5.0
The current generation Harrier was introduced in 2013 as a 2014 model in Asia and it is very similar (mechanically and aesthetically) to the Lexus RX. The Harrier features very sleek design and clean lines with the recognizable front end and big clear stop lights in the rear. The same design language continues in the interior as well, and Harrier has got one of the nicest dashboards in its class with a very smooth look and premium materials. To sit behind the wheel in this car is a really enjoyable experience. There's a lot of room for passengers and for luggage which makes new Harrier a very comfortable car for long journeys.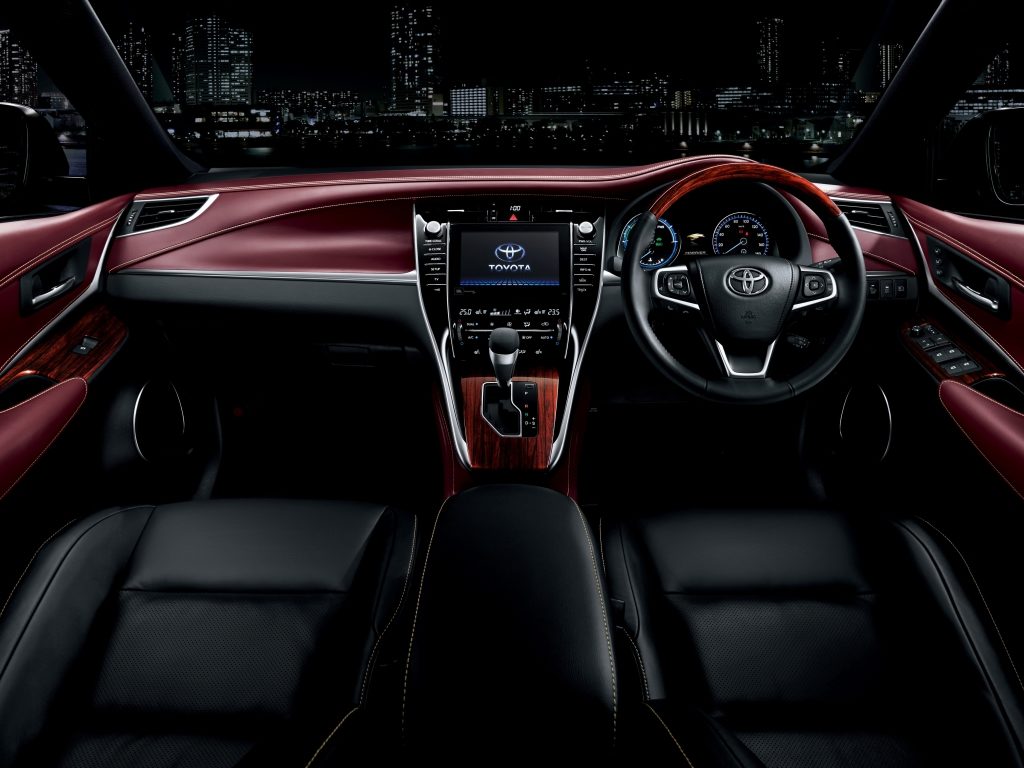 Engines, drivetrain and performance: 4.0 / 5.0
Toyota offers the Harrier on the domestic market with two engines, one gasoline, and one gasoline hybrid, but for Singapore, only the gasoline 2.0-liter is available. It is a modern four-cylinder unit with 149 hp and 193 Nm of torque. It is not very powerful considering the dimensions and the weight of the car, but it will provide the Harrier with decent performance and agility. The only transmission choice is CVT automatic gearbox and front wheel drive. We must admit that we are a little bit disappointed that Toyota didn`t offer a bigger engine and all-wheel drive for Singapore`s buyers since that features would suit this car best and make it more capable. With this engine and front wheel drive, Harrier is a comfortable urban cruiser with the sole purpose of transporting people in luxury.
Trim levels: 5.0 / 5.0
In contrast to other manufacturers, Toyota decided to offer the Harrier in three distinctive trim levels as a parallel import to Singapore which is sold through the network of Toyota`s dealers in the country. The trim levels are Grand, Elegance, and Premium. The list of standard equipment is quite long and you`ll get everything you need for a base price, including automatic climate control, 6 airbags, and central display. If you want to fully option your Harrier, you can get a panoramic roof, climate control with zones, full leather interior, rear camera and a choice of stylish wheels and colors.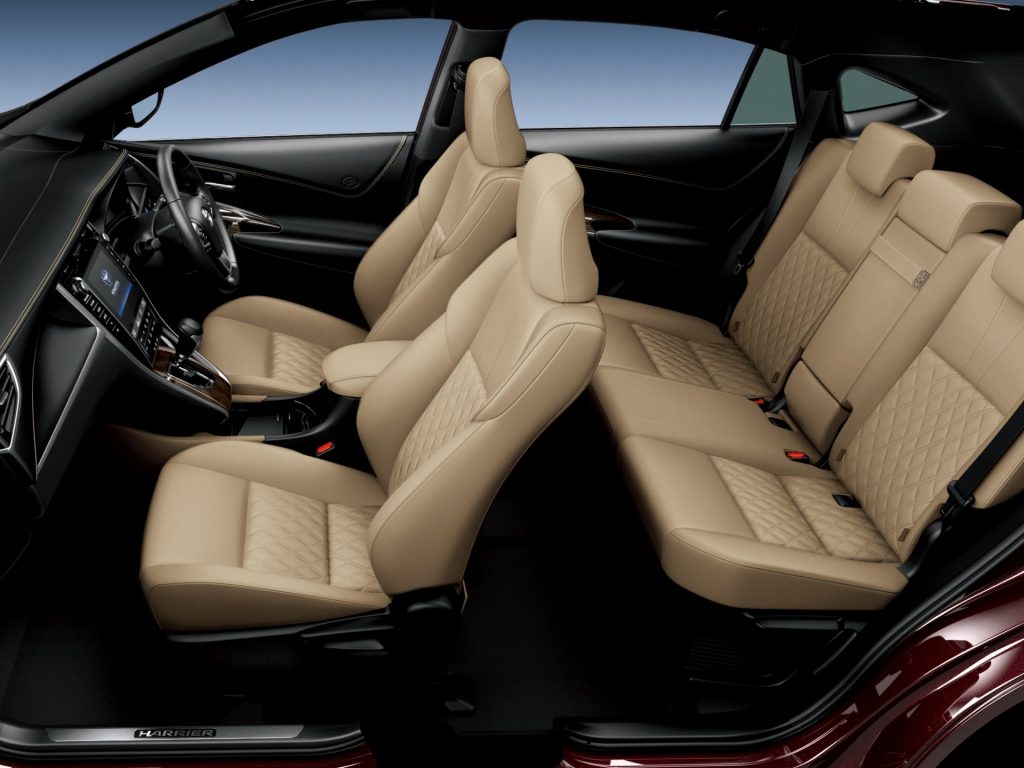 Safety: 5.0 / 5.0
As expected, Harrier is well equipped for any emergency situation and in base trim, it has 6 airbags and side curtain bags which provide more than adequate protection for the driver and the passengers. Besides that, every Harrier has ABS and ESP system with brake assist feature so you can be sure that you will be safe inside the new Harrier.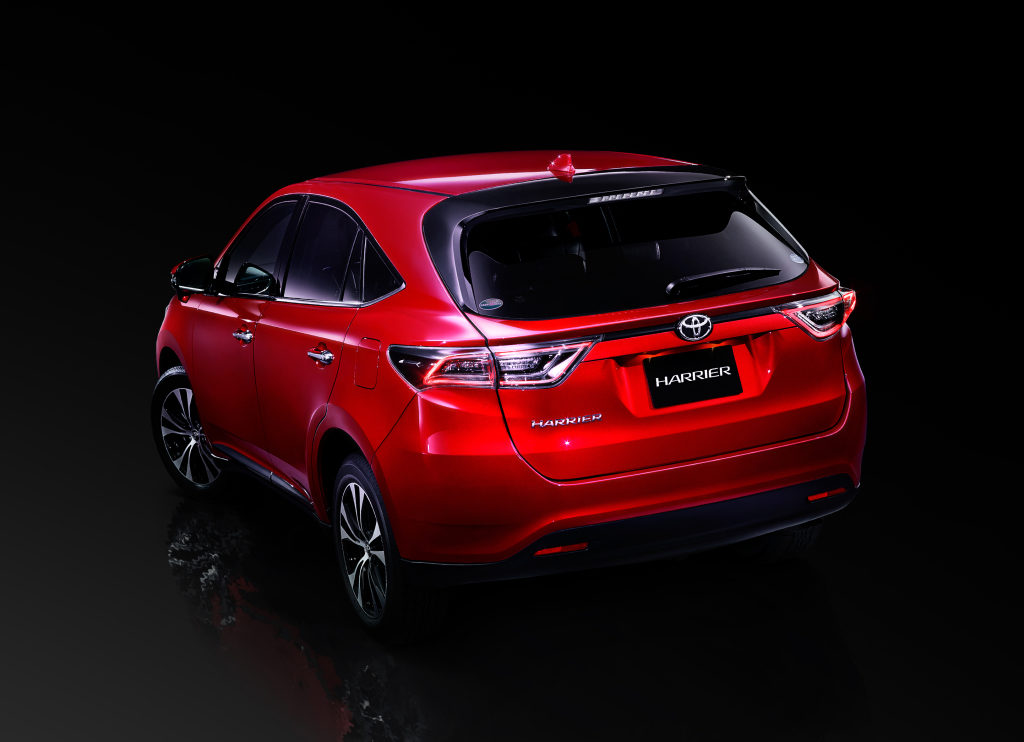 Conclusion: 4.5 / 5.0
It is not hard to see why the new Toyota Harrier is so popular with the buyers in Singapore. Great design, solid power and drivetrain with luxurious interior and a long list of options makee this SUV a perfect choice for urban jungle as well as long trips. Too bad that Toyota decided to limit its versatility with front wheel drive as the only option since it would be a really great and capable model if it had an all-wheel drive option like on other markets in Asia.