Buying A Car
Top 9 SUVs in Singapore You Should Consider in 2021
In recent years, Sport Utility Vehicles (SUVs) in Singapore have been gaining a lot of popularity. While Sedans still take the number 1 spot for car types, SUVs are a close second. This spike in popularity can be attributed to the introduction of crossover or compact SUV models.
With models like the Honda Vezel Hybrid, SEAT Arona and Toyota C-HR, you can clearly see why both the used and new SUV market is booming. The demand for these cars stems from the excellent quality and wide variety of SUVs available. There's a model for every budget, every need and for everyone!
With so many options to choose from, choosing an SUV for your next car can be quite difficult. You are spoilt for choice with the volume and variations of models available. To help you come to a conclusion, we've come up with a list of SUV cars you should consider! This list will include 7 seater SUVs, compact SUVs and even luxury options available in Singapore.
Top SUVs in Singapore:
1. Honda Vezel
One of the most popular cars currently on the road in Singapore – the Honda Vezel Hybrid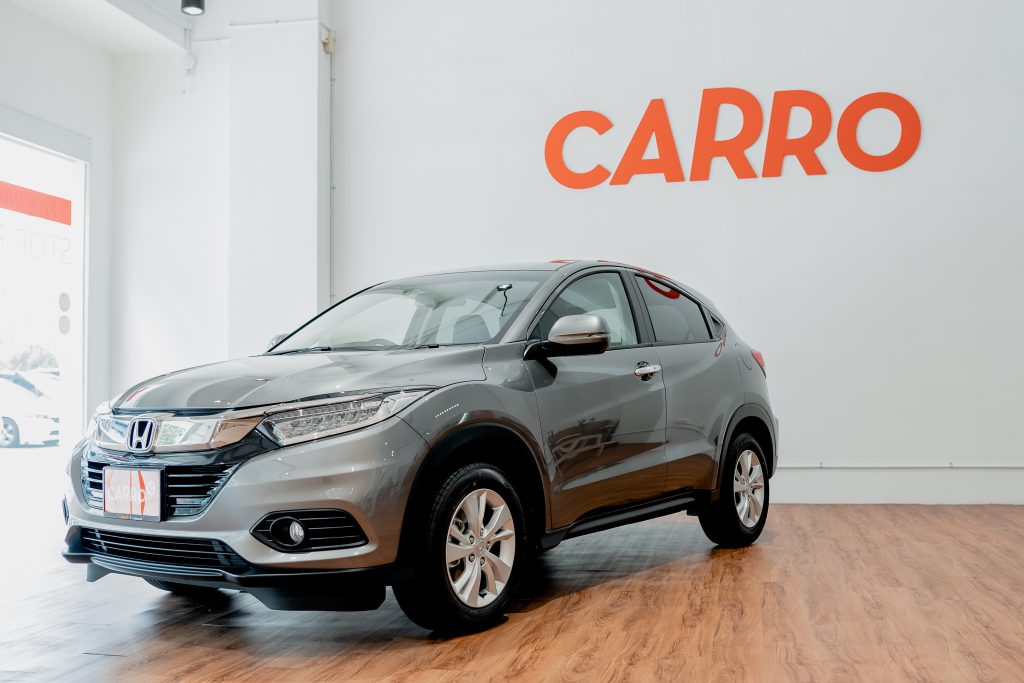 One of the biggest reasons for its popularity is its looks. The Vezel looks pretty stunning. It has that sporty and rugged look with a bit of elegance to the overall shape.
The compact SUV is also easy to drive and has that sporty stiffness to its handling – a feature that many drivers enjoy.
Additionally, the Vezel is quite powerful and is quite zippy when driving. It is powered by a 1.5cc engine that produces 130 bhp and 155 Nm of torque. Although it clocks higher fuel consumption than many other hybrids, the Vezel's 24.2km per litre is still not that bad.
2. Kia Stonic
Surprise, surprise. Here's another crossover SUV for you to consider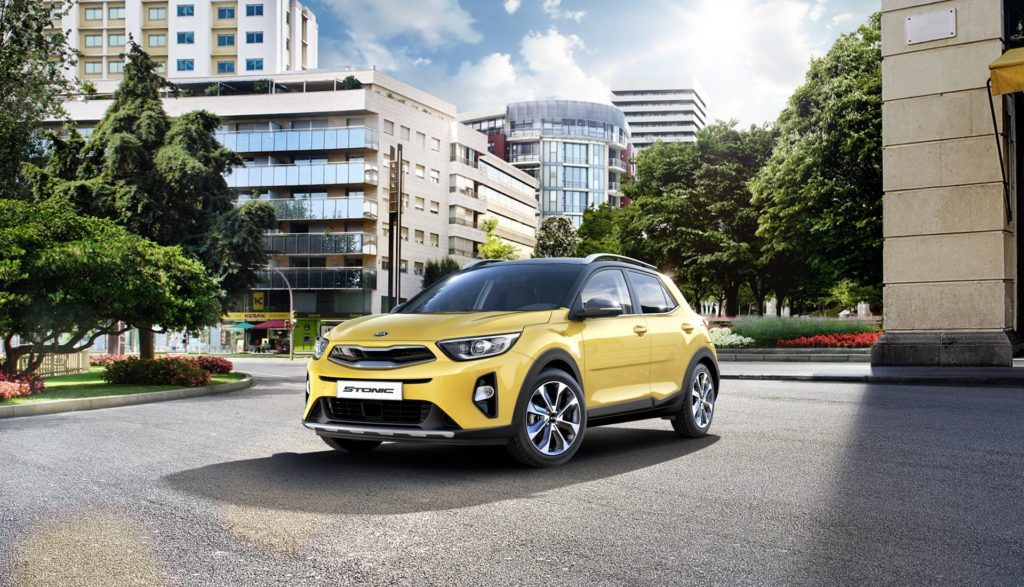 The Kia Stonic is a real beauty and a standout pick in an already crowded segment. When you first lay eyes on the car, you might mistake it for an Audi – that's how well it's designed!
While the Stonic is only powered by a 1.0-litre turbocharged engine, it's enough to satisfy many Singaporean drivers. Add that with the well-built exterior, light handling and soft suspension, you get a really excellent ride.
In our opinion, the biggest draw has to be how value-for-money it is. The Kia Stonic drives really well, has a reasonably efficient fuel consumption level, has a cabin filled with tons of features and has an affordable price point. There's nothing much to dislike about this ride, making it a crossover you should really consider.
3. BMW X5
One of the best 7 seater luxury SUVs in Singapore.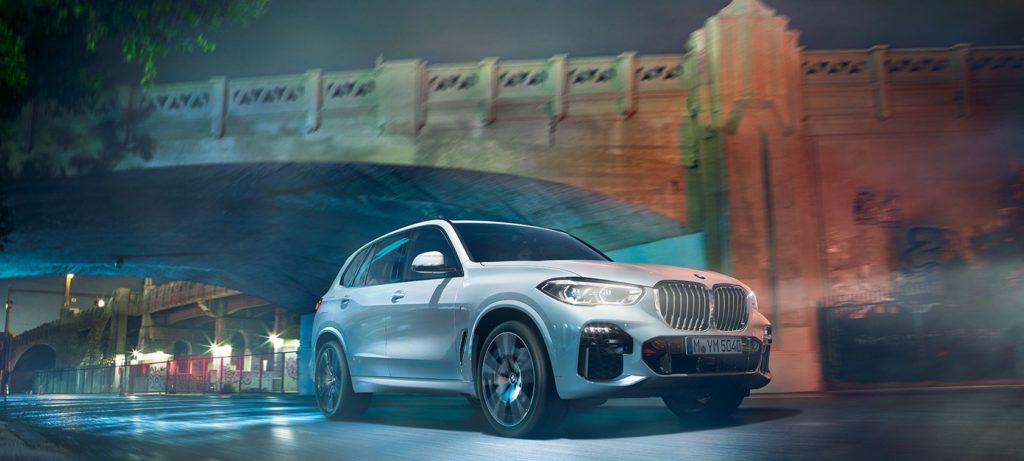 The X5 was BMW's first SUV released almost 20 years ago and through all those years, the luxury SUV has got better and better. What makes the X5 such an amazing car is how it blends plushness, driving dynamics and intuition so perfectly.
It's not just about how good the luxury SUV looks, it's about how well the 7-seater drives too. Powered by a refined 3.0-litre engine, the X5 offers that sporty acceleration with so much ease.
The 7-seater SUV offers a really strong drive due to its height. Trust us, it feels like you're in a tank! The height also helps in the cabin space. It's really spacious and offers a comfortable ride for everyone on board.
4. Mercedes GLC 200
One of the most luxurious compact SUVs in Singapore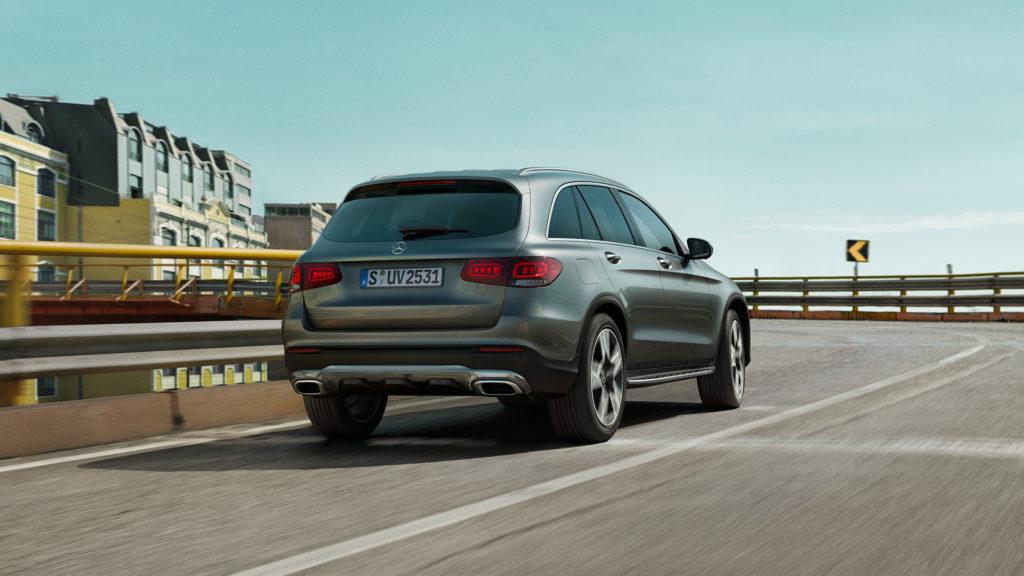 The GLC 200 mixes luxury with ruggedness perfectly. Just from its exterior looks, you can tell that this Mercedes SUV should be brought off-road. You also get a really tall view of your surroundings when you're behind the wheel. This can be attributed to the suspension sitting 20mm taller and its massive 18-inch wheels.
Under the hood, you'll find a 2.0-litre turbocharged engine with Mercedes-Benz's nine-speed automatic gearbox. The GLC 200 has a mild-hybrid system that provides a 13.4bhp boost to the engine.
Inside, you'll find a ton of amazing features that you'd expect to see in a Mercedes. In the GLC 200, they've also included the new Mercedes-Benz User Experience driver interface which is an amazing piece of technology.
5. Skoda Kodiaq
No other 7-seater SUVs in Singapore offer this much value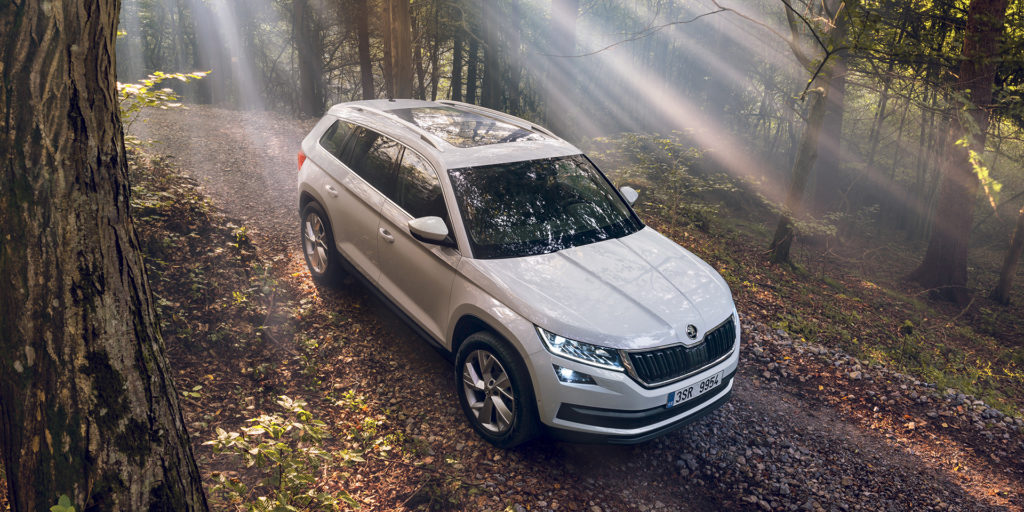 The Skoda brand isn't very popular in Singapore. Even more so because the Volkswagen-owned brand went on hiatus here for 5 years from 2013 – 2018. But with the introduction of the Kodiaq, eyeballs will surely be looking towards the Czech-based brand.
The Kodiaq comes with excellent built quality and on-road refinement, qualities that are hard to come by in a vehicle of its price range. The 7-seater SUV's design looks and feels luxurious, even matching other European models that are more expensive.
Behind the wheel, you'll be pleasantly surprised at how well it drives. Despite being a tall SUV, the Kodiaq is slick in its movement. It's almost like driving a sports car of sorts. It's definitely an SUV you should consider!
6. Volvo XC40
Standout looks on this compact SUV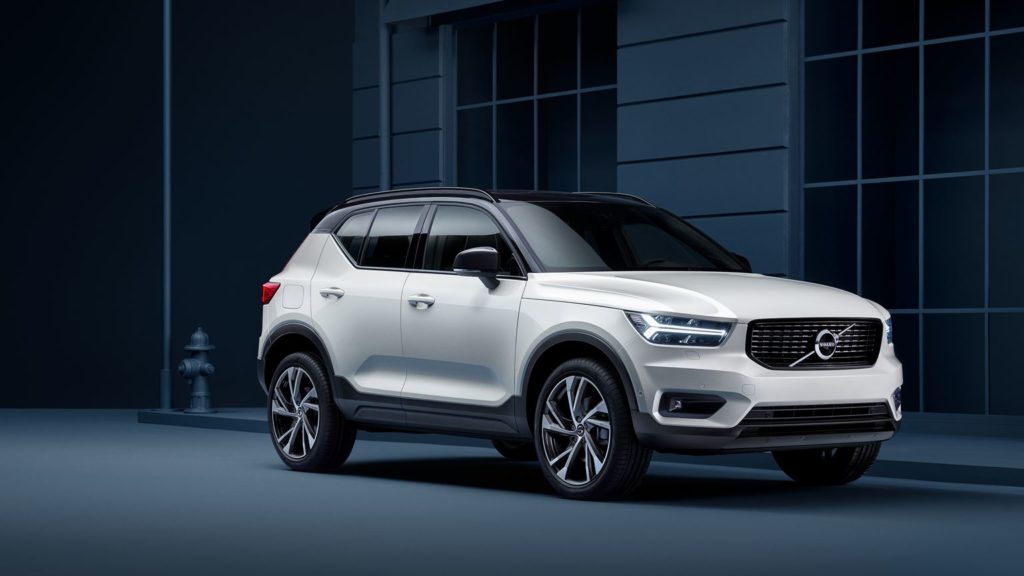 On just looks alone, the Volvo XC40 is a hot pick for many. The SUV is designed impeccably with an amazing exterior shape. Add that cool design with a really bold and dominating vibe the XC40 possesses, it's no wonder this SUV stands out from the crowd.
But the plaudits don't stop there. When you step inside the XC40, you'll instantly get a feel of class that's synonymous with the Volvo brand. Additionally, the car is fitted with loads of practical yet premium features like the top-notch infotainment system. The interior is also intelligently designed to maximise space and comfort for everyone on board.
Overall, the Kodiaq also offers an impressive all-around ride. There's a good bit of style, practicality and efficiency all packaged into one, making it a perfect ride for the family man or the stylish bachelor.
7. Infiniti QX 50
An eye-catching SUV that offers loads of power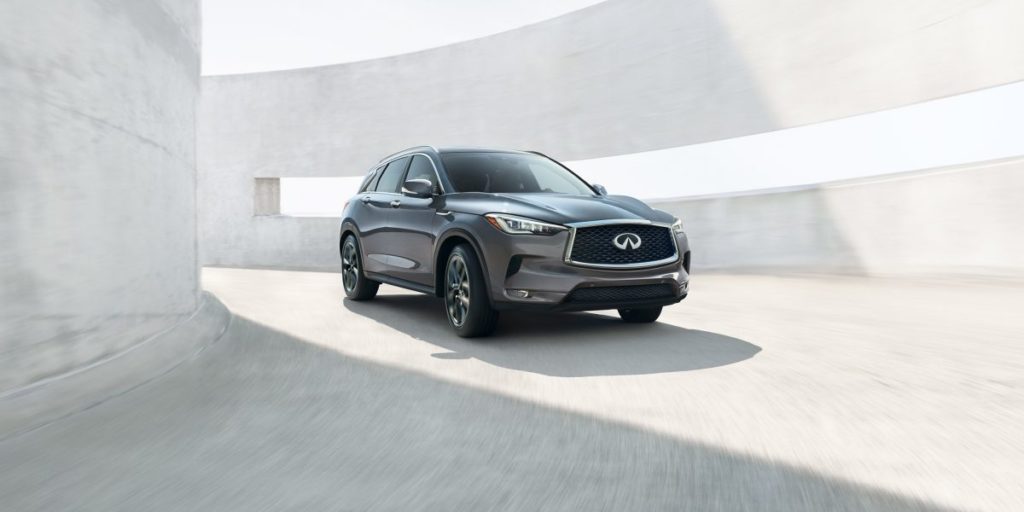 Manufactured by Nissan, the Infiniti QX50 is an eye-catching compact luxury SUV that can stand its ground against its premium counterparts. The SUV looks stunning and gives off that aura of premium-ness and luxury amazingly well.
Even more so when you step into the cabin. You'll get an instant sense of luxury. The materials used are pretty premium – leather and wood accents, microsuede trims throughout – it feels great!
Apart from its interior and exterior looks, the QX50 also offers an amazingly powerful drive. Under the hood, you'll find a 2.0-litre turbocharged engine that maximises power and efficiency. Stepping on the pedal, you'll feel a satisfying punch too.
8. Toyota Harrier
Touted as the king of Toyota SUVs in Singapore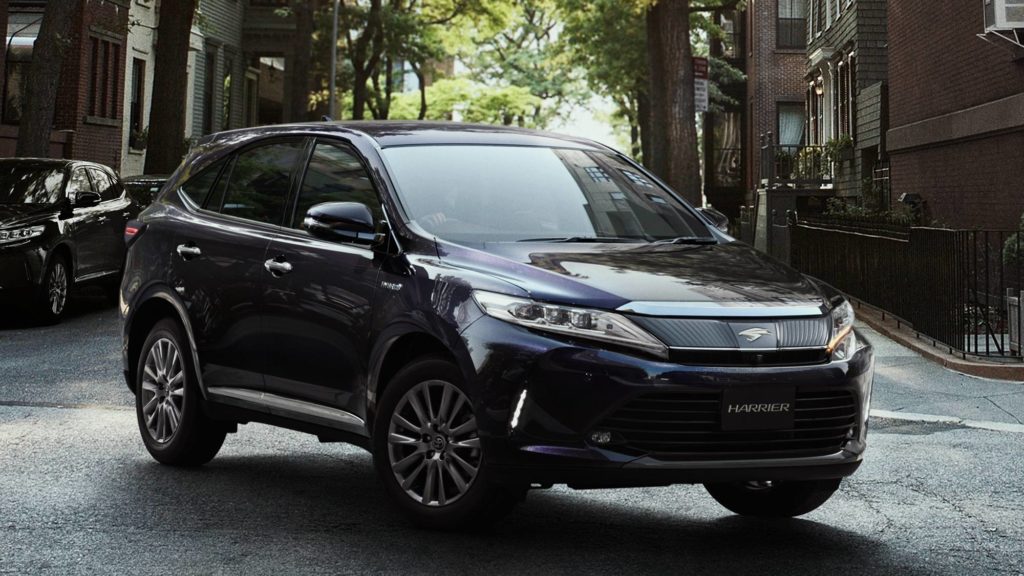 The Toyota Harrier features a very sleek design and clean lines with a recognizable front end and clear stoplights in the rear. The same design language continues in the interior as well, and Harrier has got one of the nicest dashboards in its class with a very smooth look and premium materials.
The Toyota SUV is a comfortable urban cruiser with the sole purpose of transporting people in maximum luxury. With the quality materials and overall build of the cabin, you're guaranteed a comfortable and excellent ride.
All in all, the Harrier has great design, solid power and drivetrain with a luxurious interior and a long list of customizable options that make this SUV a perfect choice for the urban jungle as well as long trips.
9. Toyota Fortuner
A commanding SUV that's comfortable to drive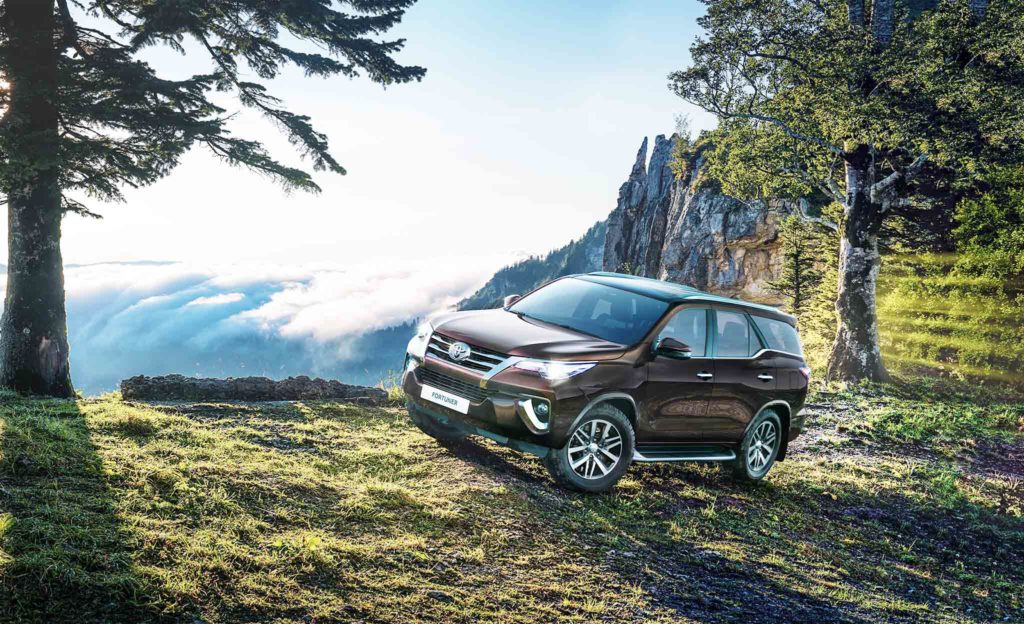 The Fortuner deserves a bit of a shout. Fitted with a 2.7-litre petrol engine that produces 163bhp, it offers a decent ride on Singapore roads. The overall handling of the SUV is also quite comfortable, making it an enjoyable SUV to drive.
The Toyota Fortuner's best quality is the massive road presence. It sits pretty high and tall, which makes you feel like a king in the driver's seat. Driving the SUV, you'll feel its empowering presence rush through. Another reason why it's so fun to drive!
---
Looking for a secondhand car? Browse our wide selection of SUVs, sedans, MPVs and more today!

Enjoy quality assurance with our rigorous 150-point inspection check that all our secondhand cars go through, covering a variety of parts like your tyres, aircon, battery, and more. If we find any faulty parts during the inspection, we will replace them with brand new components! Only CARRO does this for you. 
You'll also get 30-day full access to our workshop for wear and tear issues related to any of your car's safety components. You will enjoy full assurance with our special return policy where you can return the car within 3 days and pick another if you decide the car's not right for you!