Traffic accidents have been in the news a lot recently. Therefore, to encourage our readers to stay safe and avoid accidents, we have compiled a list of black spot and accident-prone locations as determined by Aviva in 2016. We are revisiting these roads in 2017 to see if things have changed.
Many of these roads are affected by construction works or are known black spot locations. Black spot locations are locations with high incidence of traffic accidents.
Readers can find out more about the Black Spot Programme here.
1. Alexandra Road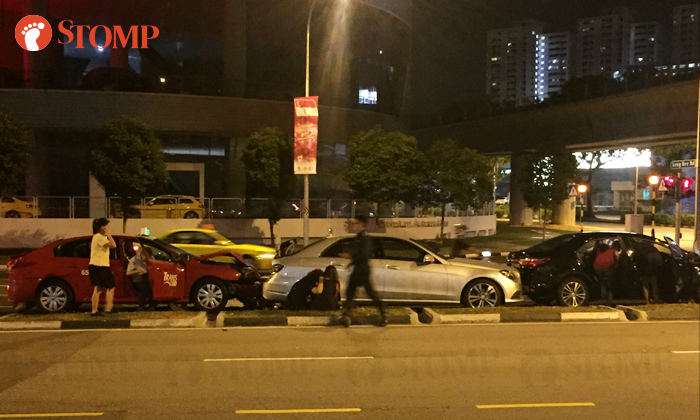 There have been 2 high profile accidents on Alexandra Road so far in 2017.
On 11th August 2017, three people were sent to the hospital as a result of a chain collision involving three cars and a taxi that happened at the junction of Alexandra Road and Leng Kee Road.
A motorcyclist was the victim of a hit-and-run accident along Alexandra Road on 20th March 2017.
Alexandra Road is currently undergoing roadworks and cable operations which can cause traffic congestion.
2.Balestier Road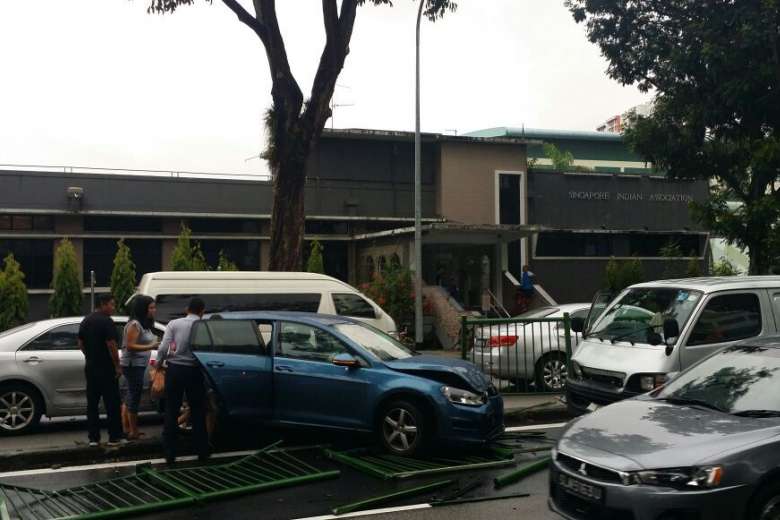 Three people were injured in an accident involving two cars along Balestier Road towards Thomson Road on 30th July 2017.
Also, on the 26th of May, two people sustained injuries after a car knocked over a road divider in a three-vehicle accident along Balestier Road towards Thomson Road.
Balestier Road is currently engineering development and cable operations work.
CTE (City) near Balestier Rd is a black spot location.
3.Bukit Timah Road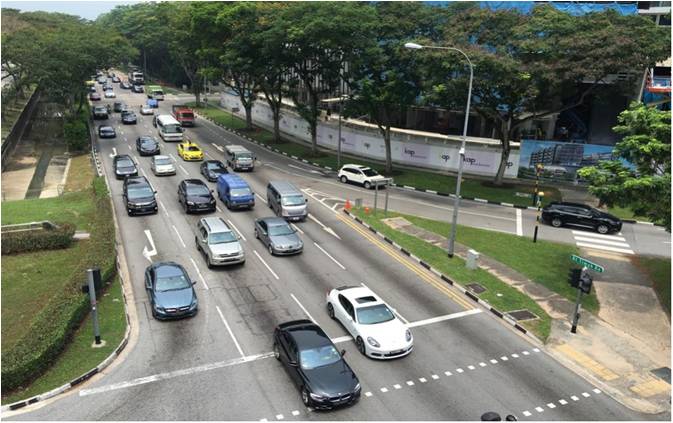 Bukit Timah Road and Upper Bukit Timah Road are currently undergoing upgrading and construction work which are due to be completed in Q2 2019. As a result, the area is prone to congestion and accidents.
4.Clementi Road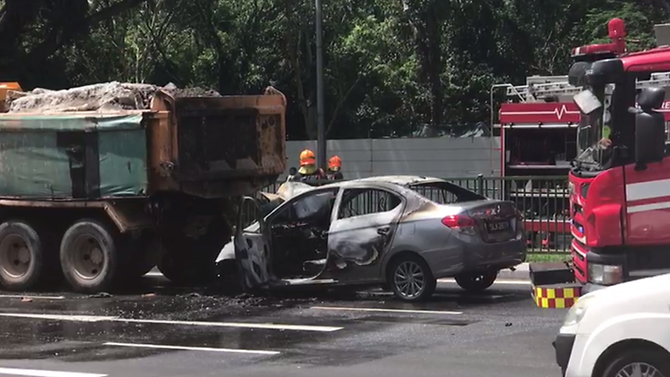 On 2nd June 2017, A car caught fire on after colliding with a tipper truck at the junction of Clementi Road and Clementi Avenue 2.
AYE (ECP) near Clementi Ave 2 ,AYE (Tuas) after Clementi Rd entry and AYE (Tuas) near Clementi Ave 6 are known as Black spot locations.
5.Dunearn Road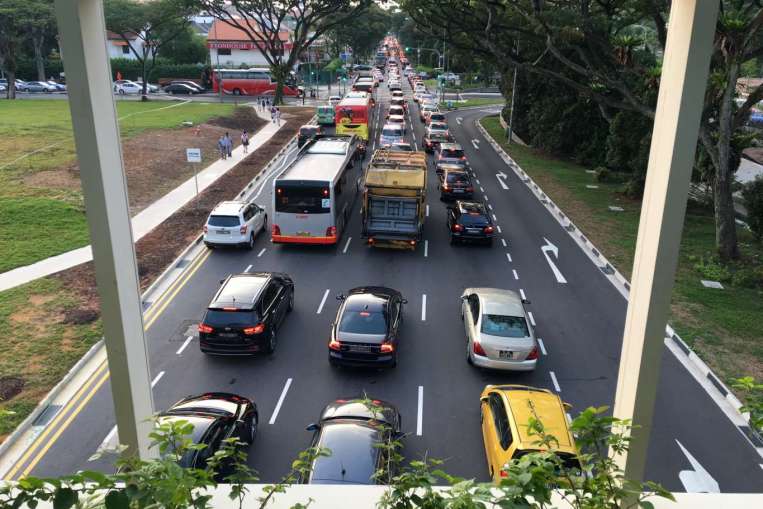 Dunearn Road is currently undergoing a host of upgrading and construction work by private entities as well as PUB, SP and Starhub due to be completed between 2017-2020.
Traffic along Dunearn Road is heavily affected by the traffic conditions of Lornie Road.
6.Lornie Road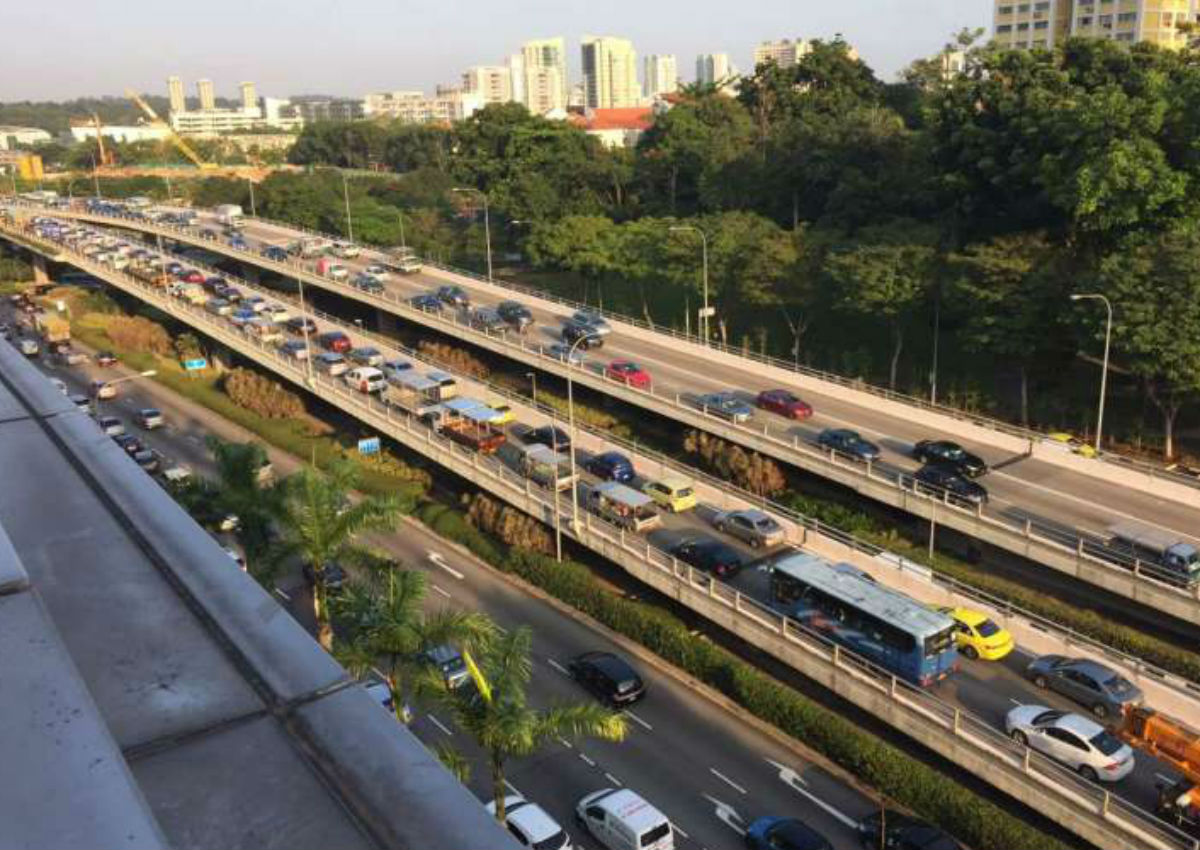 Lornie Road is currently undergoing roadworks by Singtel, SP and LTA that are due to be completed from 2017-2018.
7.Thomson Road & Upper Thomson Road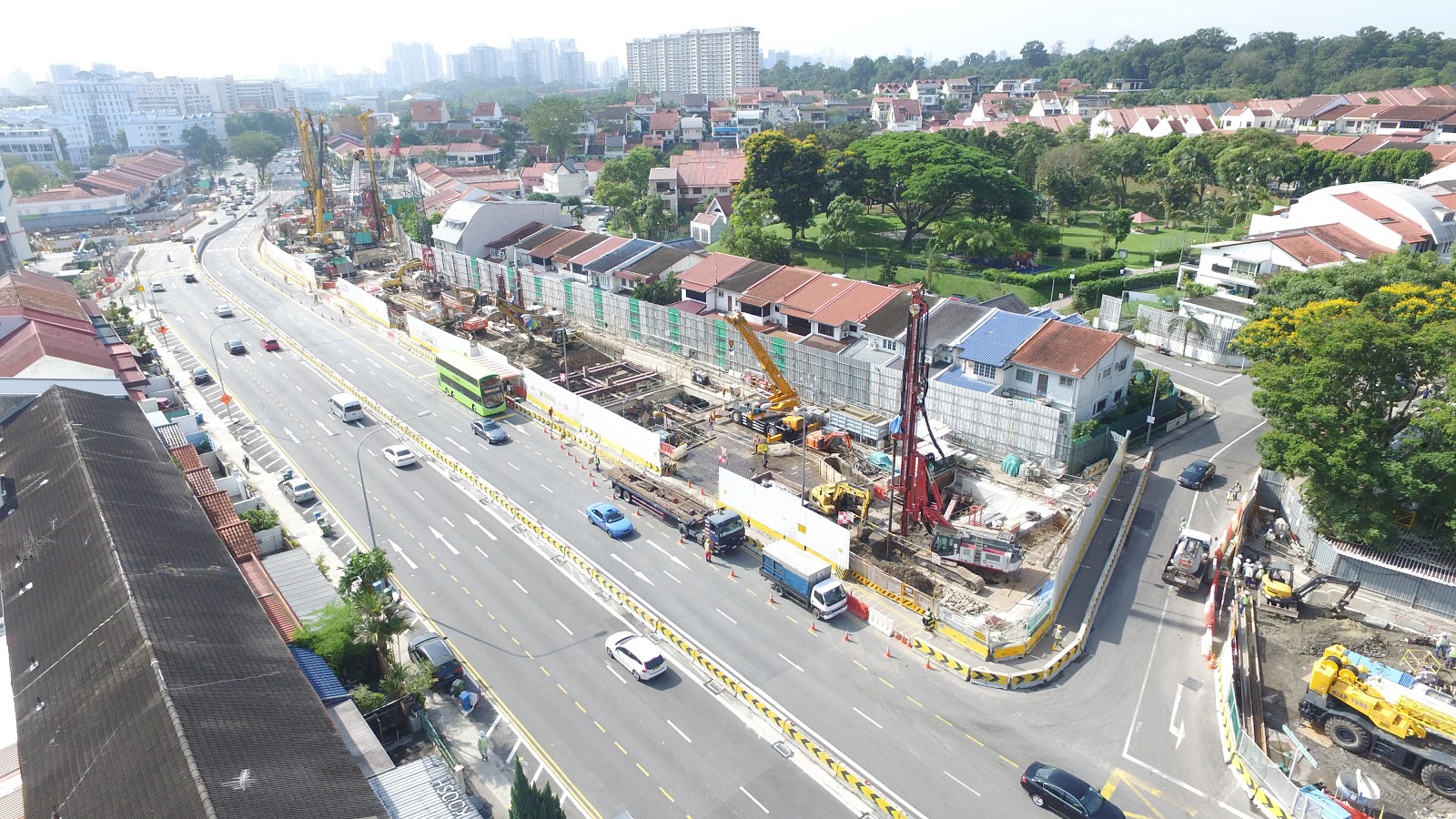 Thomson Road is currently undergoing roadworks and construction by Singtel, SP, PUB and private entities. Upper Thomson Road is also affected by road diversions due to construction of the upcoming Thomson Line. As a result, Upper Thomson Road is prone to congestion.
8.Braddell Road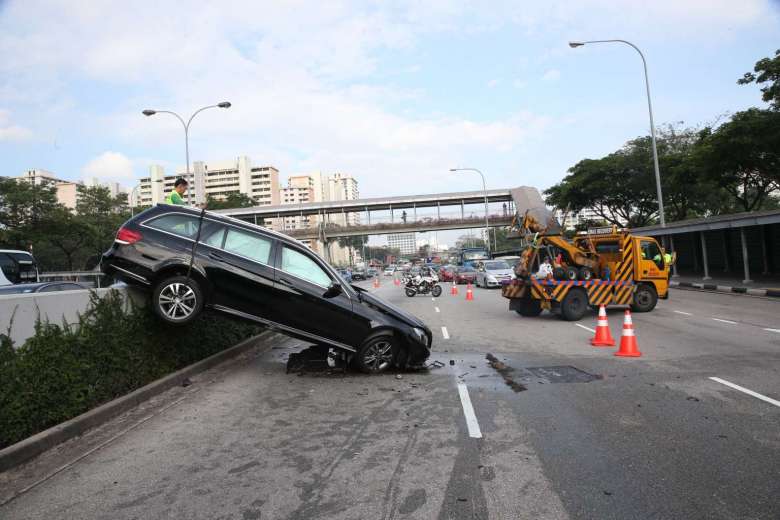 Before the long overdue completion of the Braddell Flyover earlier this year,  Braddell Road was easily prone to congestion and accidents.
The chief complaint of Braddell Road was that traffic moves very slowly during peak hours. Coupled with bad weather conditions, Braddell Road became very accident prone. Hopefully, the completed flyover will help to remedy the problem.
CTE (City) near Braddell Rd is a black spot location.
9.Upper Serangoon Road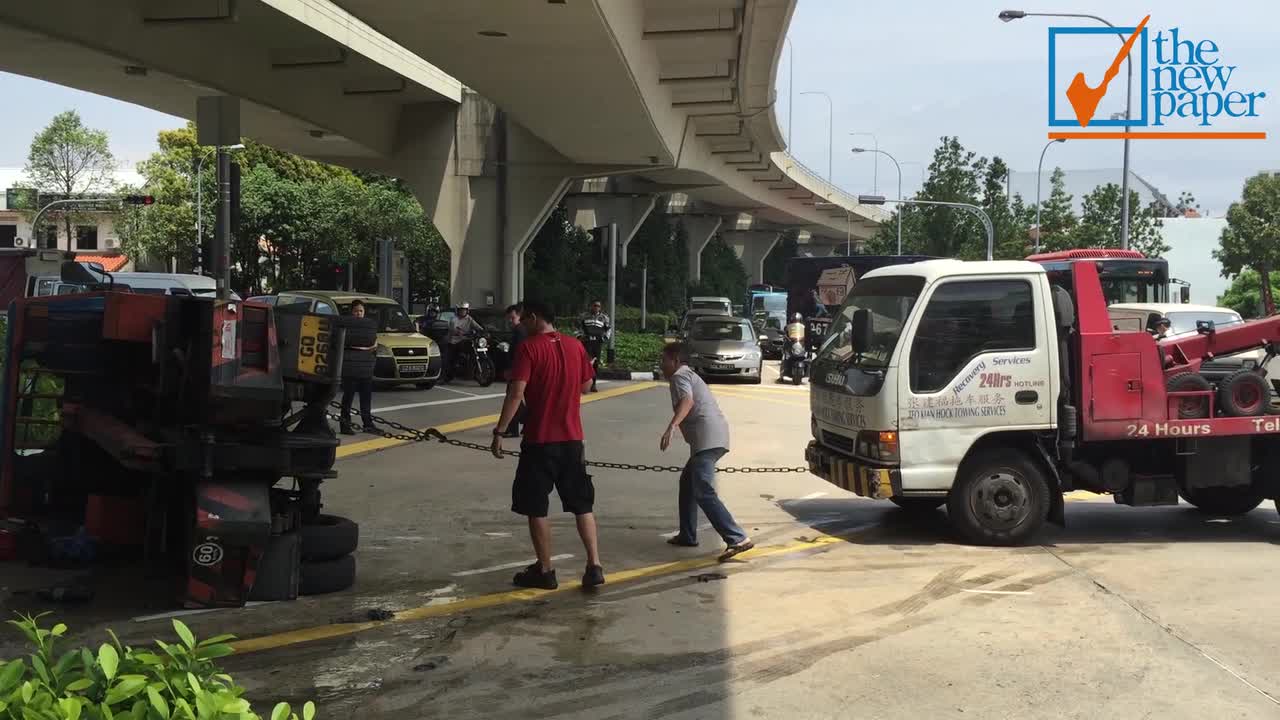 The Junction from Braddell Road to Upper Serangoon Road and Bartley Road is a black spot location. Also, traffic tends to be slow due to the multiple directions of the traffic flow.
These roads tend to be undergoing or are heavily affected by diversions due to construction work or are road junctions with heavy traffic flow in all directions. Slow traffic and jams are common at these locations. Therefore, it is easy for accidents to happen if drivers are not careful. Bad weather conditions can further exacerbate this.
Henceforth, we encourage drivers to take extra care when driving along these roads, especially during peak hour and bad weather conditions. One can never be too careful on the road.