Cars have existed as early as the late 1800s. These automobiles were mainly powered by steam since fuel had not yet been discovered. A lot of accidents occurred during these times but few have been documented in history. As fuel evolution took place, cars moved from being steam powered to gasoline powered and then later to being petrol powered. Below are some of the first car accidents recorded in history.
1800s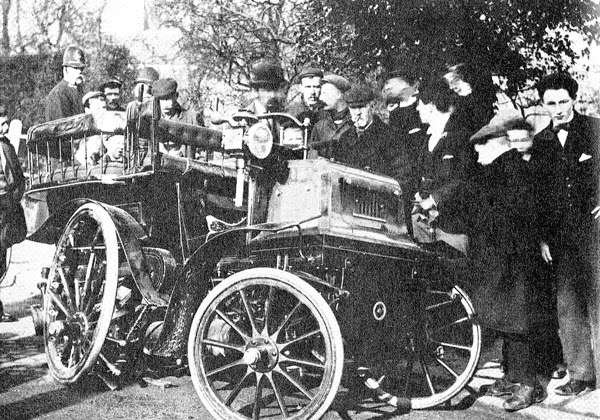 The oldest car accident recorded happened on August 31, 1869, in the UK (Ireland). It involved an experimental steam car that Mary Ward was riding. The car was built by her cousins. During this time, there were hardly any cars on the roads. Due to difficulties controlling the vehicle, Mary Ward was thrown out of the car as it rounded a bend, resulting in her falling under it. The car ran over her breaking her neck and she died instantly. She was the first traffic fatality.
America recorded its first automobile accident in Ohio City in 1891. The city was synonymous with automobile manufacturing. The state was among the first to experiment on automobiles. Among these firsts was the first car accident involving James William Lambert. The vehicle was a single cylinder gasoline automobile. The car hit a tree root, before it lost control and hit a post. Luckily, injuries from this accident were minor and Lambert went on to patent over 600 inventions affiliated with the manufacture of automobiles.
In 1896, the first petrol engine car accident occurred. Bridget Driscoll was the fatality. Bridget was struck by the car when crossing the Crystal Palace grounds in London. The automobile was being used for demonstration rides to find potential customers. It was manufactured by the Anglo-French Motor Carriage Company. Since traffic was almost non-existent at this time, the main danger was crashing while turning or hitting a pedestrian on the road. Control of the early cars was extremely poor and reaction and response time in the event of a crash was long and unmanageable.
1900s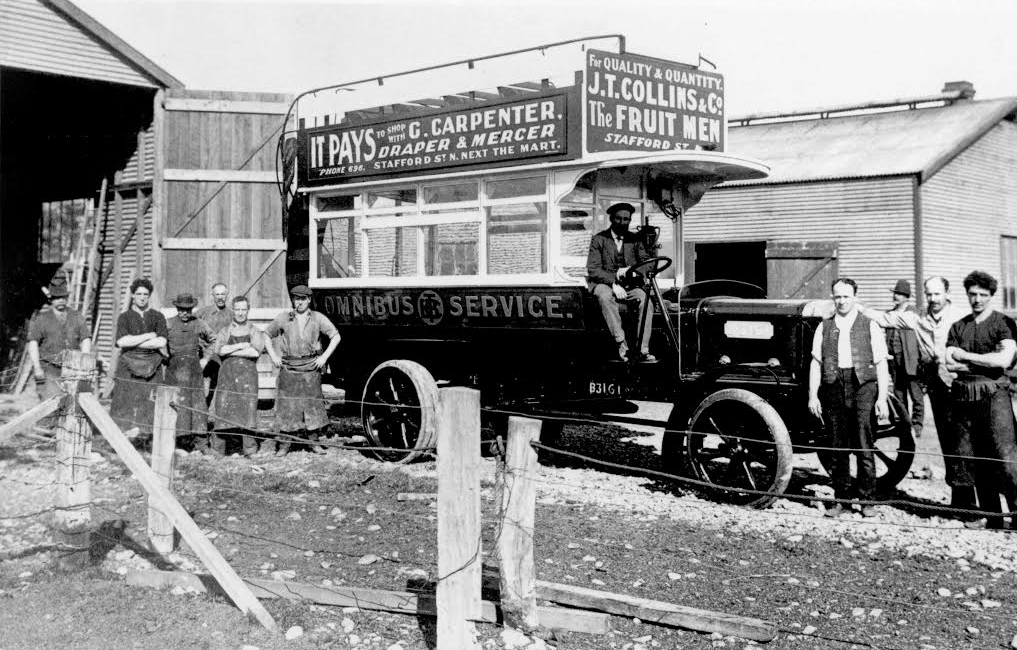 In 1904, New Zealand had its first automobile crash. This happened in Auckland, as Captain Subritzky's car collided with a Tramcar in Hobson Street. Also, in 1906, Janet Meikle crashed while she was driving and died instantly. Most of the cars at this time were only experimental because mass productions was still in it's infancy. Many safety measures had not yet been invented, so cars were dangerous to drive. There were no traffic lights, no speed bumps, and no seat belts. Drivers could easily be thrown off their cars onto the road.
1920s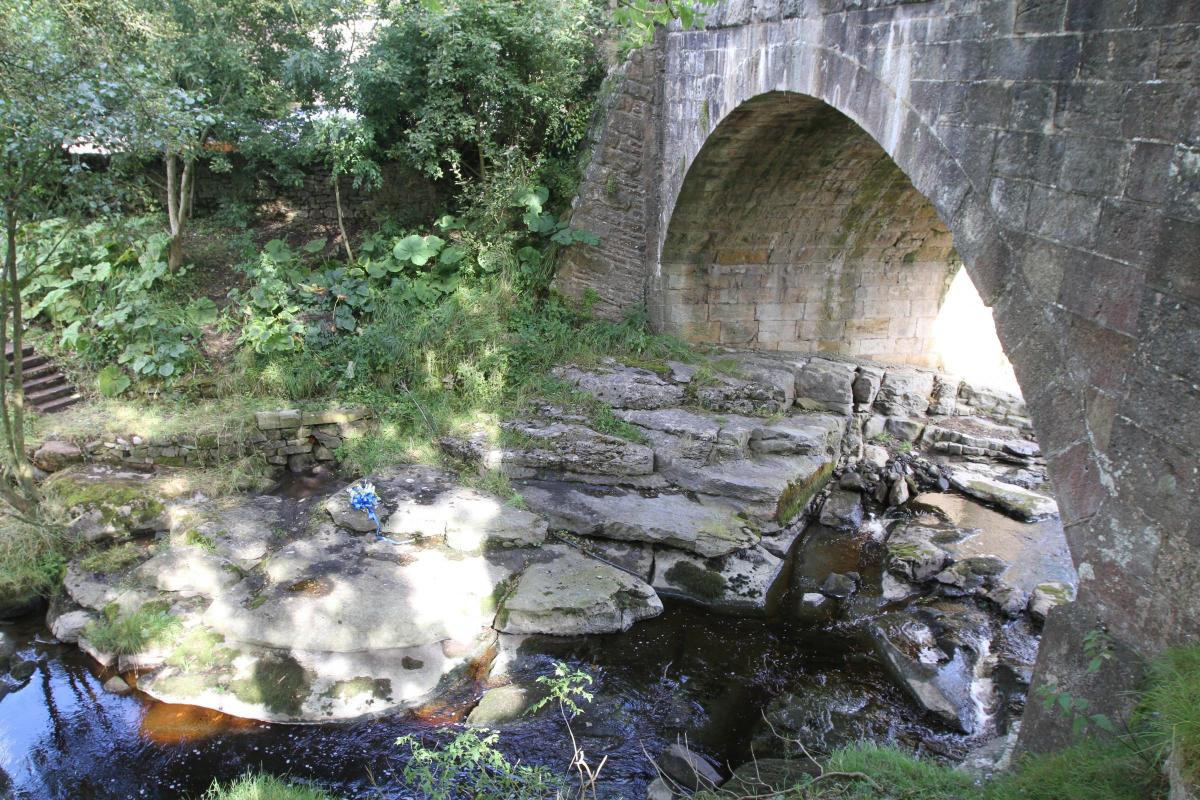 The 1920s were the years when automobiles began to be manufactured all over the world. The roads were filled with inexperienced drivers, bad roads and unsafe cars build only for fast production. One fatal accident was the 1925 Dibble Bridge crash in the UK. The automobile failed to stop after a break failure, and fell off a bridge killing nearly all its occupants.
The Racing Cars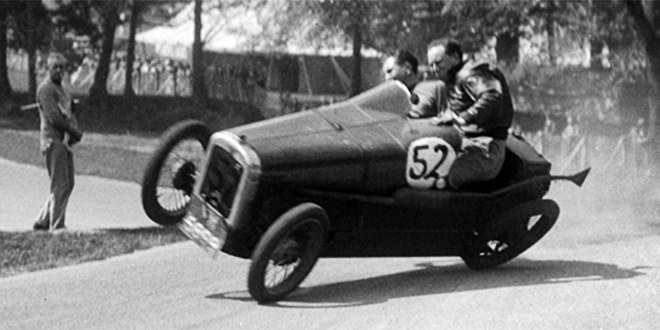 Many production cars were built for racing. Many of the great minds who tested & drove their creations ended up in fatal accidents. In 1920, Gaston Chevrolet, co-founder of Chevrolet Motor Company died in a race crash after successful races in 1915, 1916 and 1919.
In Boston in 1928, a fatal crash occurred between a car and a trolley bus. At this time the cars had just become affordable to masses. The car drive tried to race a bus to a crossing and the car got smashed against a concrete pillar and was completely totaled. This is one of the well-captured car crashes in the early days of automobiles.
Conclusion
Although car technology has improved tremendously over the past decade, car accidents have also increased tremendously. Sure, safety features and the ability to control cars have improved a great deal, but so have the power of these cars. "With great power comes great responsibility".  The more powerful the car, the greater damage they could do. If only all drivers harnessed this power responsibly, so many car accidents could have been prevented, and so many people still alive today. While we are unable to control other's actions, we can take responsibility for our own actions by practicing safe driving, and maintaining our car regularly. It is also crucial to prepare for unforeseen mishaps with insurance and warranty.
Thankfully, Carro cares so much for your safety, that we promote safety throughout your entire car ownership journey  – from FREE inspection to even comprehensive after sales care! What are you waiting for? Find the best deals for your safe ride on Carro now!