Roadtrips (Global)
Hotpot in Taipei, Road Trip in Jeju and Public Bath in Seoul in 72 Hours
It was my wife's birthday and I thought it would be interesting to do something different for a change this year. After much discussion, she we decided (and pretty much booked everything within 24 hours after deciding) that we should head to Jeju for her birthday celebration.
However, I actually felt like having hotpot and bubble tea that weekend and looking at the map, I thought that we could do both countries if we flew to Jeju via Taipei/Seoul. With her blessings, I got on the phone with the folks on Star Alliance and soon enough, my plane tickets were booked. Take note: if you plan your transit properly, there will be no additional miles requirement for transiting. For the frequent flyers, this is our chosen route at 40,000 KF miles and $164.00 – one way business class on ANA and Thai Airways.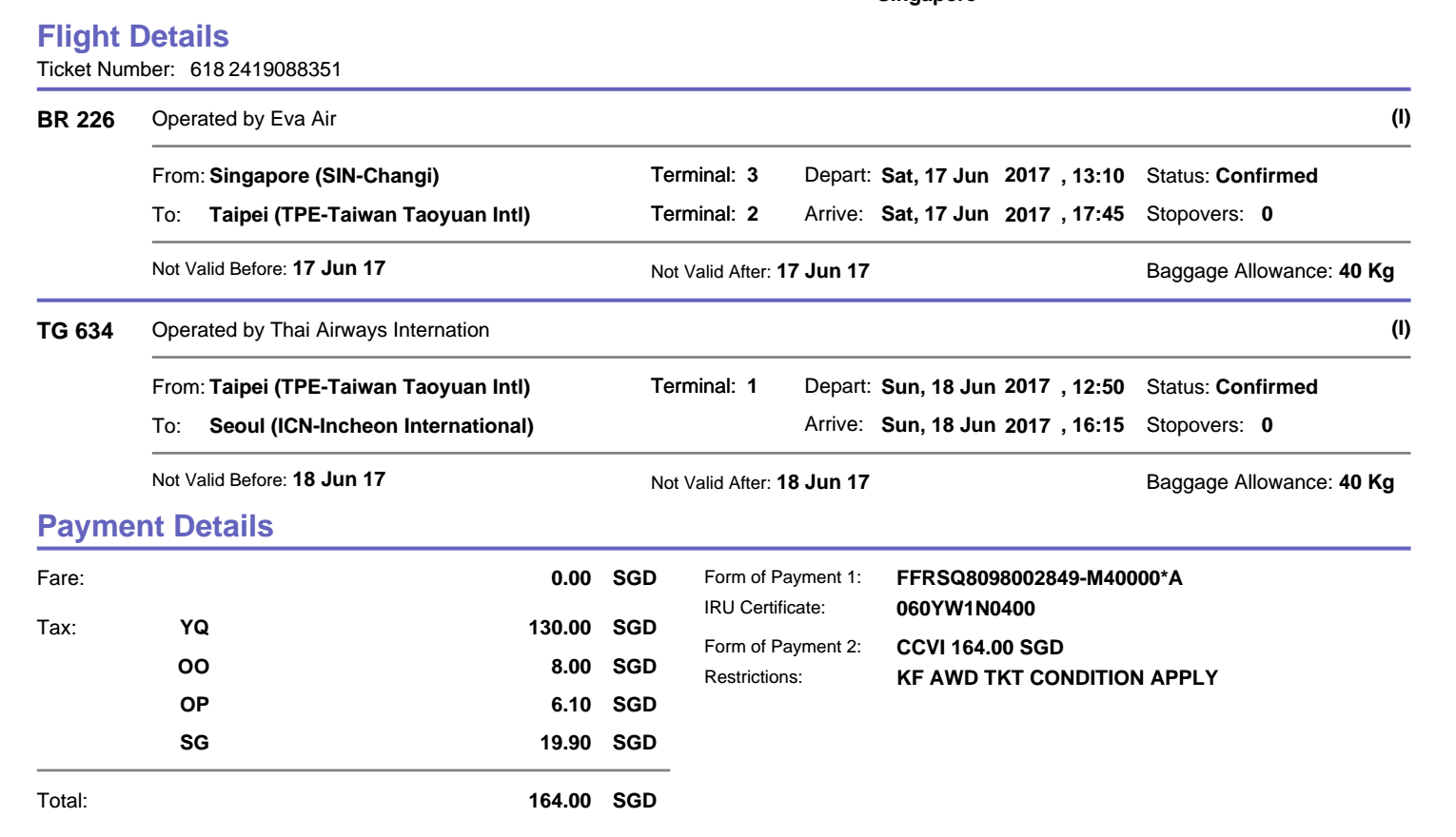 And off we go. We started our journey to Jeju via Taipei on EVA AIR BR2202. It was my first time on board an EVA AIR flight and I was pleasantly surprised by the quality of their seats and more importantly the quality of the food. I had laksa on the plane and was quite happy with it.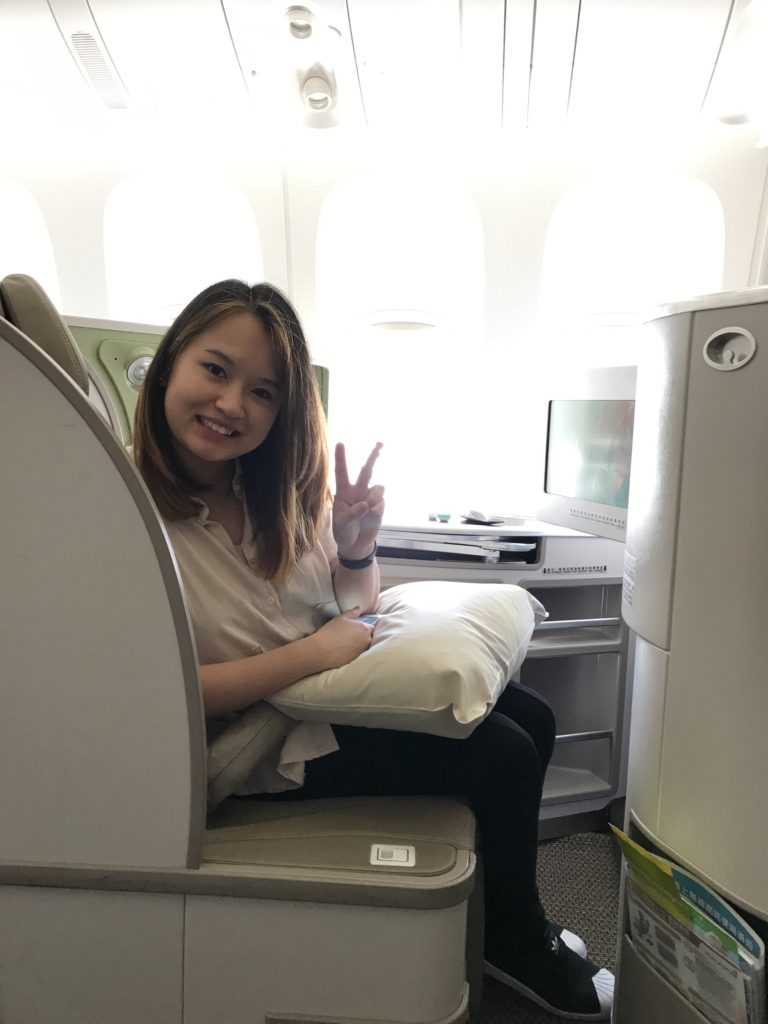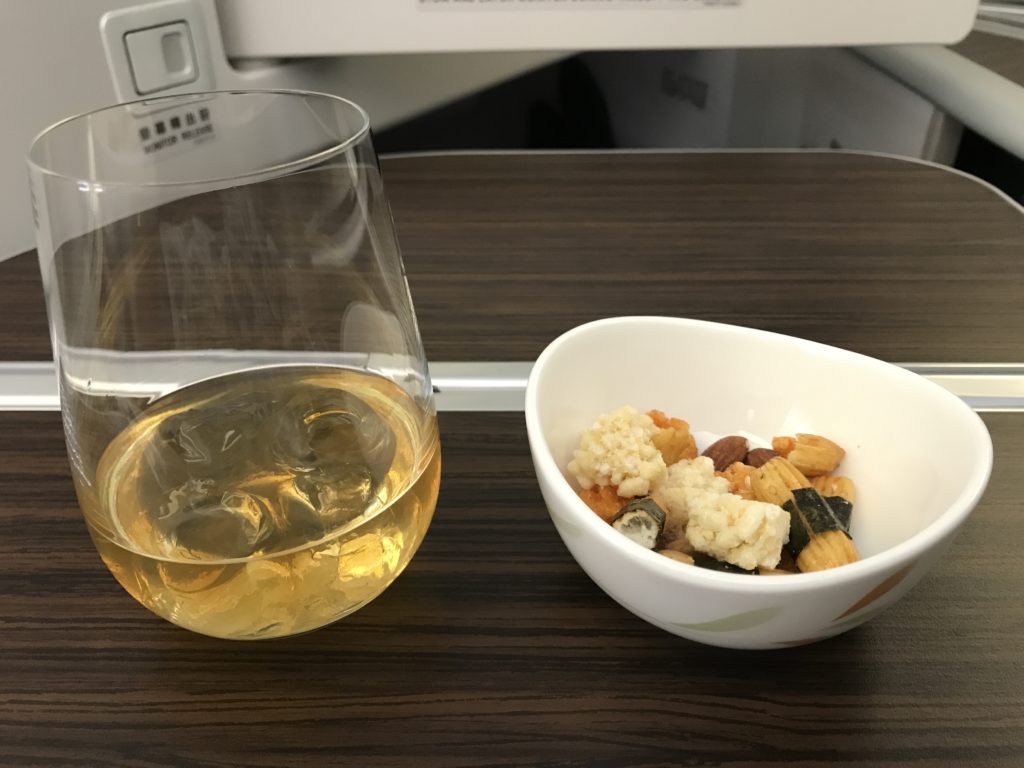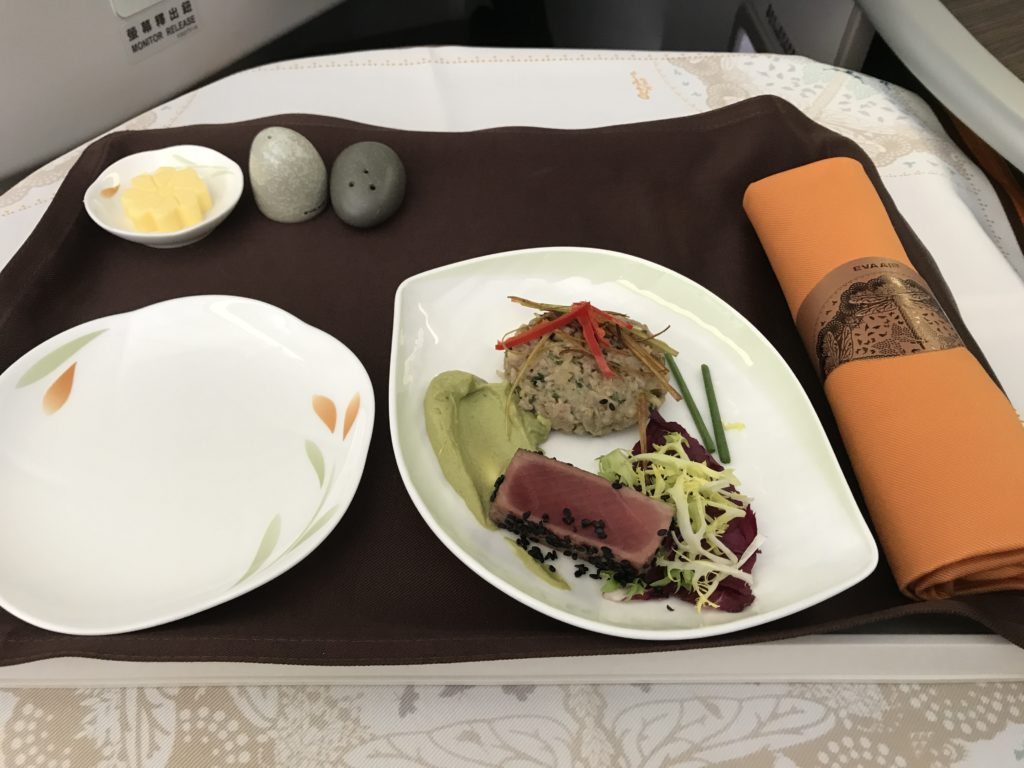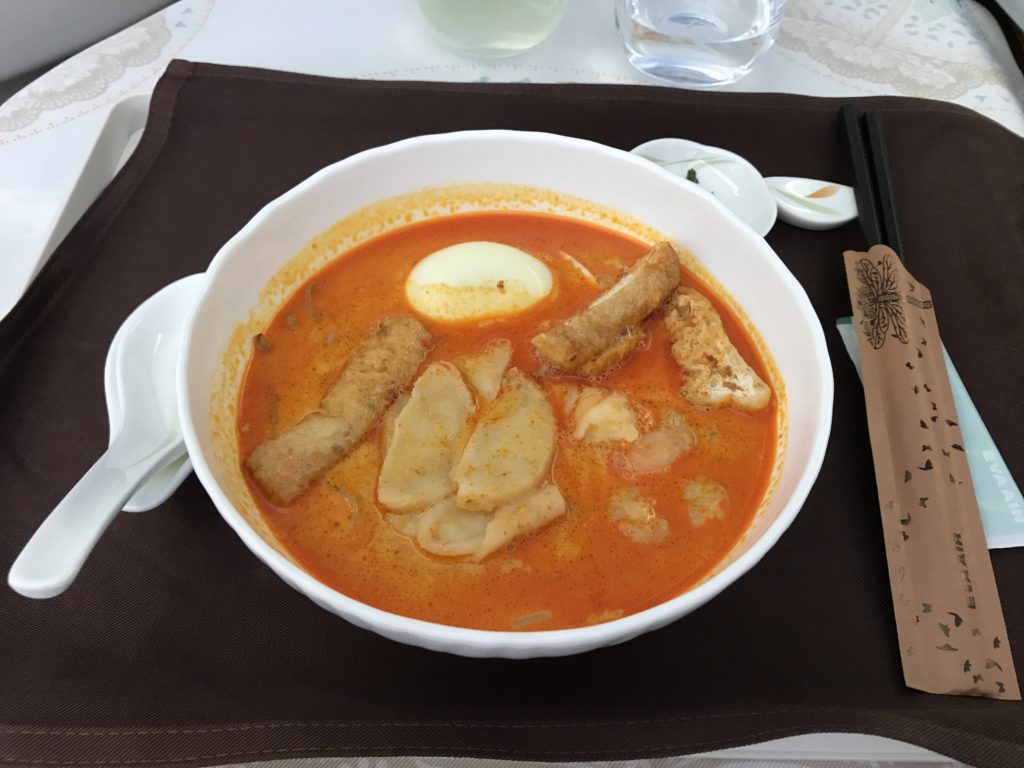 Five hours later, we arrived in Taipei Tao Yuan International Airport. We had about 18 hours to hang out in Taipei before moving on to Seoul. Every minute counts. We went to the night markets that night and had hotpot at 天外天西门町 as well as 阿宗麵線. After a few hours of shopping, we were worn out, so we went back to our hotel for the night.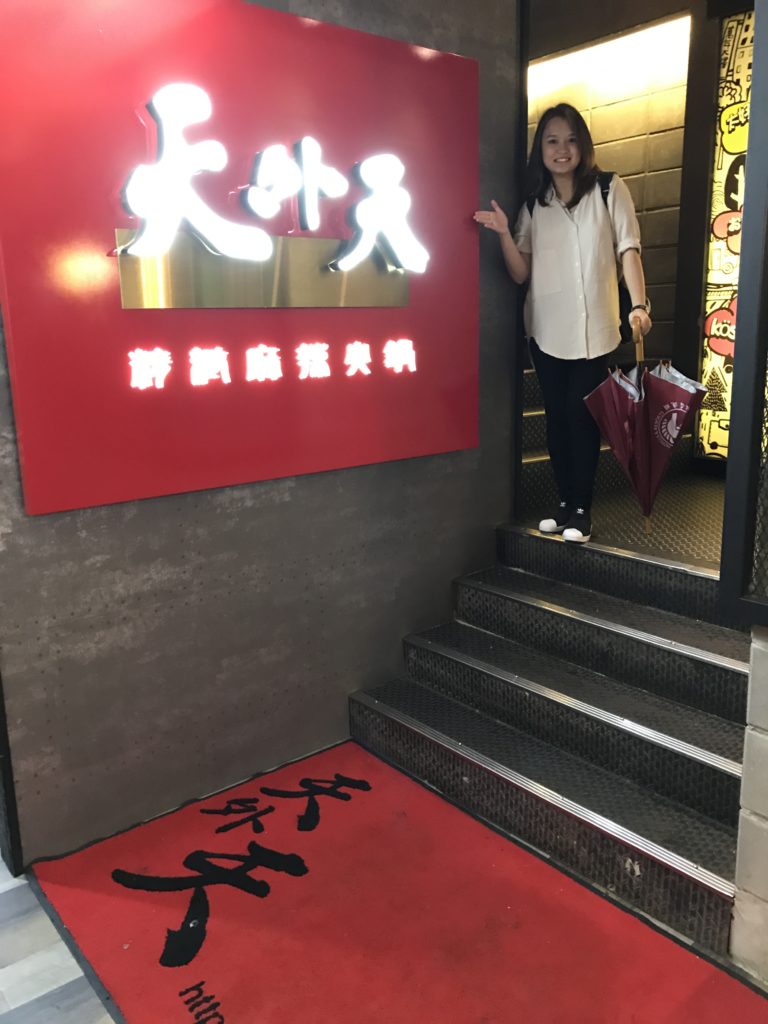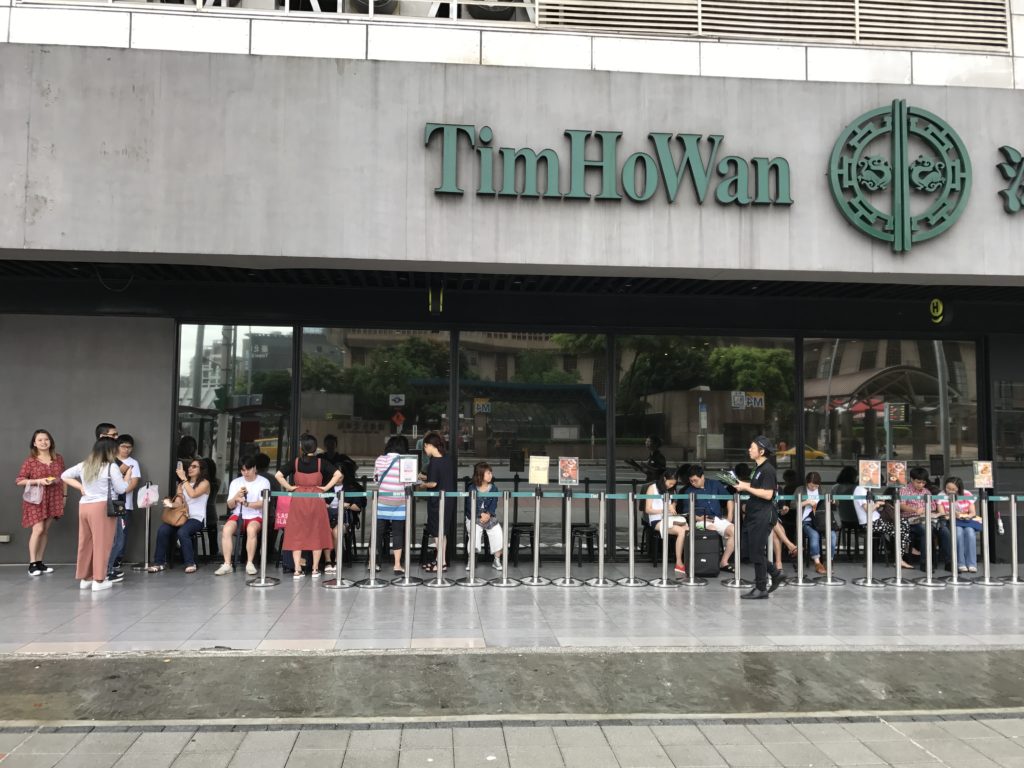 A few hours later, we woke up and had breakfast in Tim Ho Wan Taipei which was just beside our hotel. Before we knew it, we were back in Taipei International Airport, preparing to board for Seoul.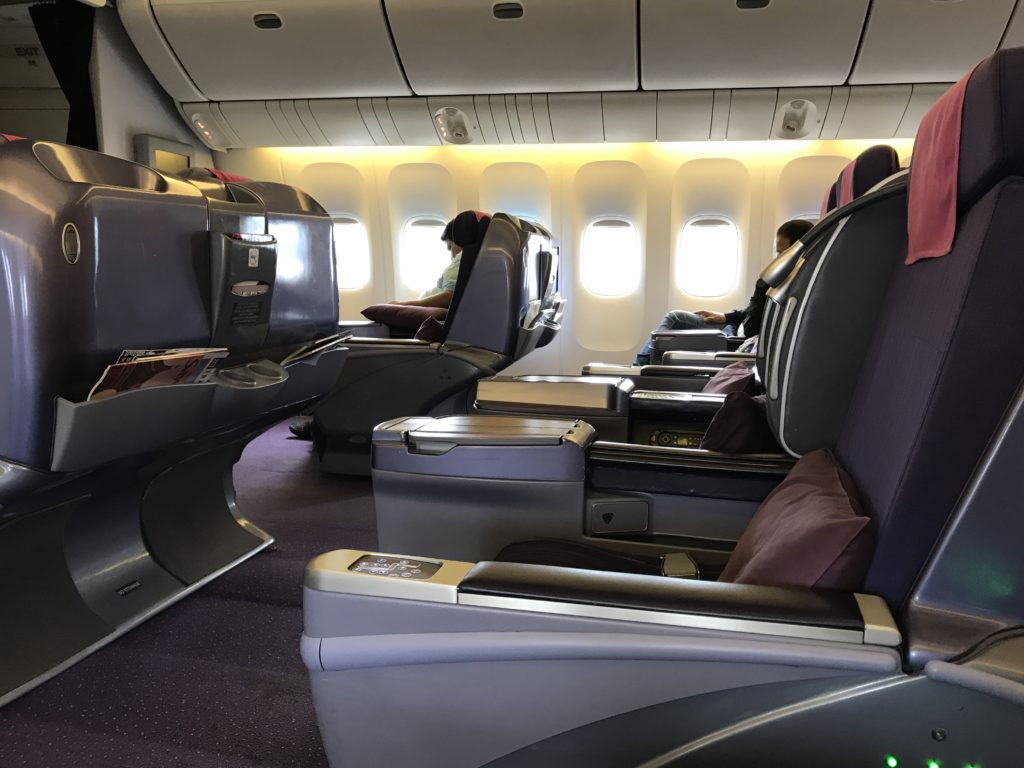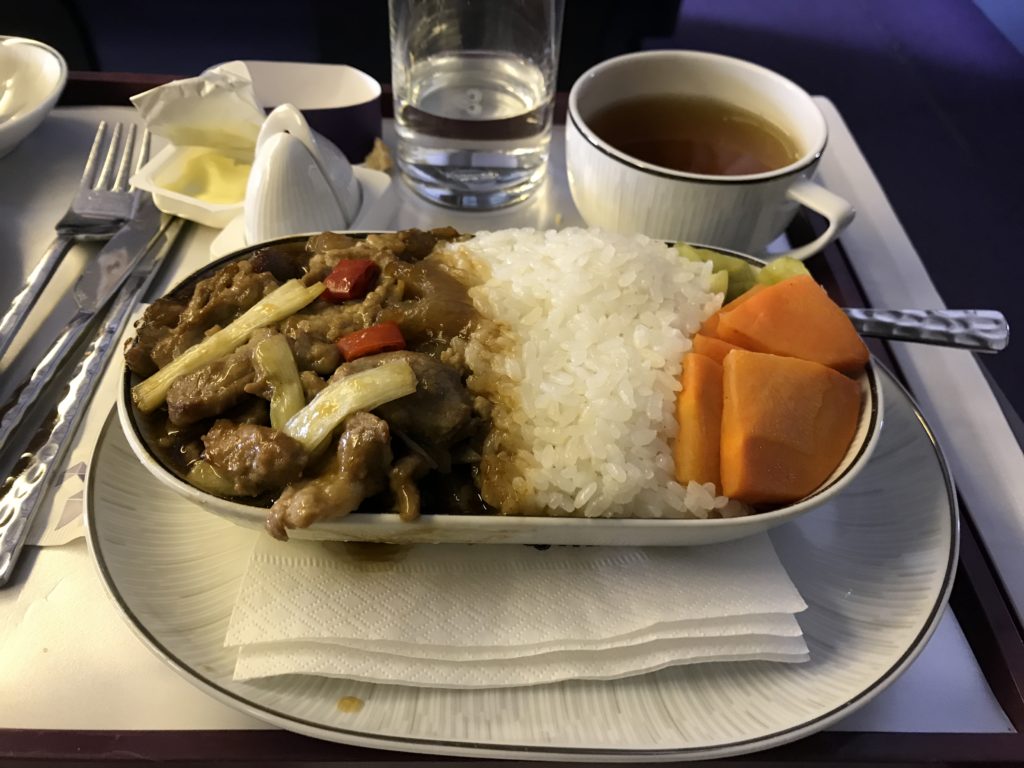 24 hours after setting off from Changi, we are back on the plane, this time flying to Seoul via Thai Airways. It was a rather uneventful flight except for the relatively unsatisfactory food on the Thai national airline. To be fair, it was only a 2.5 hours flight from Taipei. 🙂
We landed in Incheon International airport (ICN) at 4:30pm, 15 minutes behind schedule.
This 15 minutes short delay led to a disaster. We were booked for Asiana Airlines at 5:45pm. Incheon ICN is about 30 minutes from their domestic airport – Gimpeo GMP, and we still have to consider the waiting time for our luggage. Although domestic check-in only requires you to be at the airport 20 minutes in advance, I knew at the back of my head that we were not going to make the flight.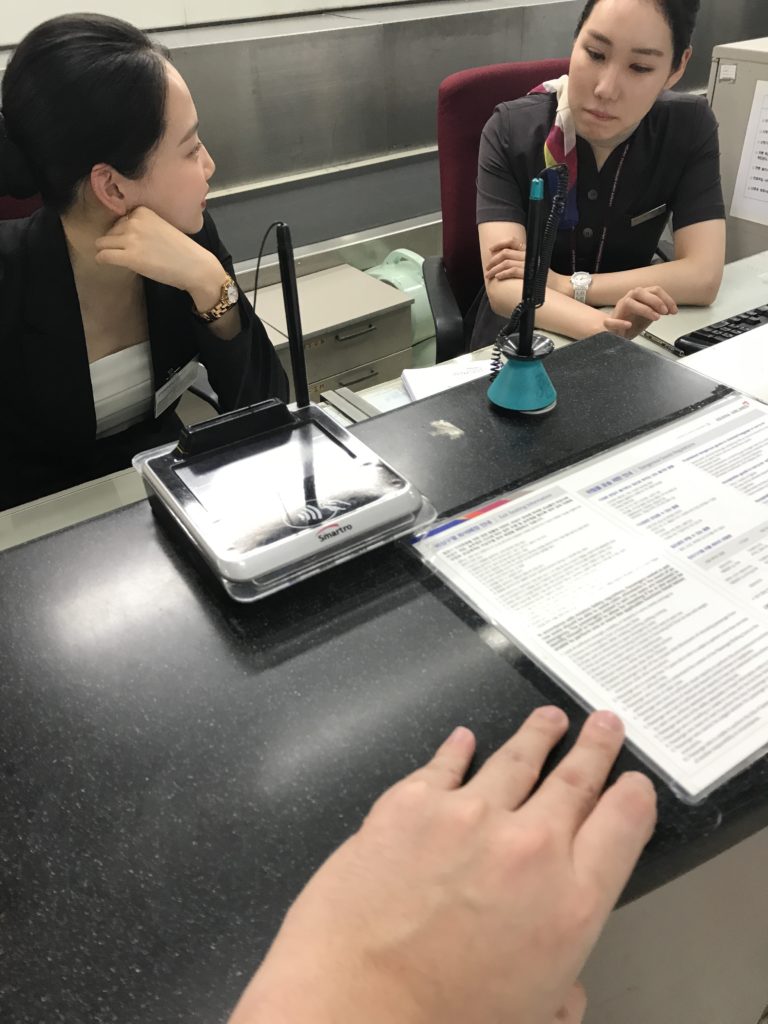 And true enough, we missed the flight by 5 minutes. After much persuasion with the folks at Expedia and the counter at Asiana, I got a full refund for my flight and quickly proceeded to book our flight on Jeju Air instead. We actually managed to get fairly cheap tickets (about $100 per head), given how last minute the booking was.

An hour later (about 5 hours behind schedule), at about 9pm local time in Jeju, we arrived at Jeju international airport. We went straight to pick our car up from AJ Car Rental (the company that we rented our car from for $45). It is worth noting that if you want to drive in Jeju, you have to get an international driving permit (IDP). I tried not giving them my IDP but they specifically asked for it, unlike in the United States or Indonesia where you can pretty much drive without an IDP.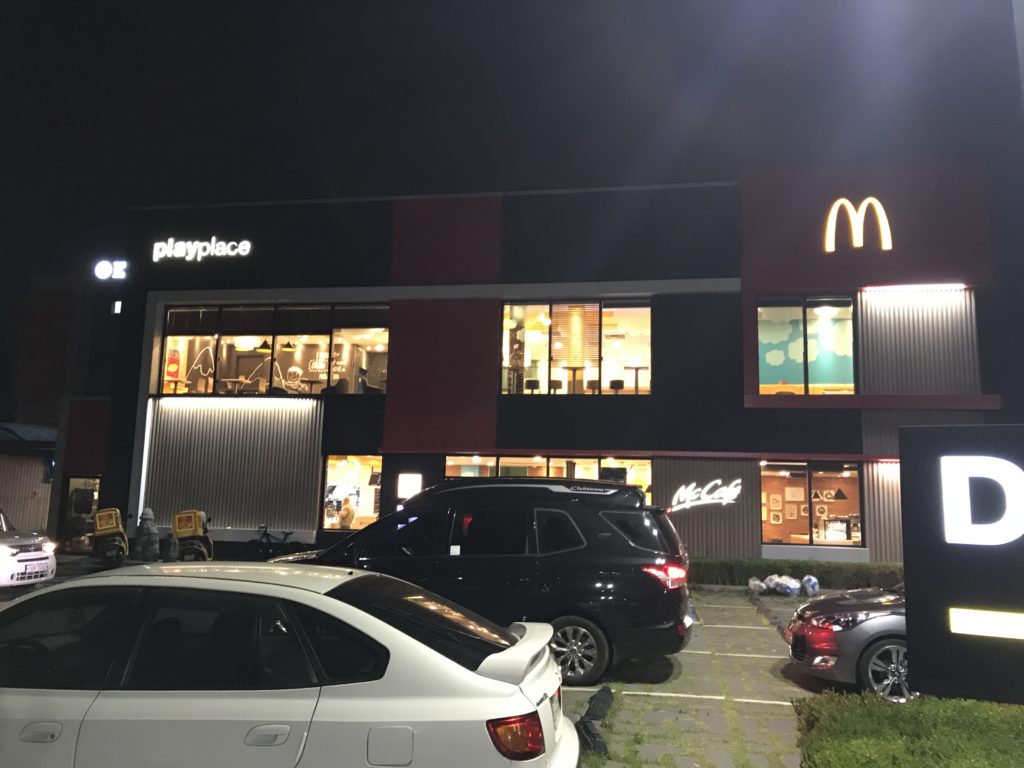 After showing them my driving license, IDP and credit card, I was asked to visit lot 48 to pick up my car. The counter could barely manage any english, so I won't bother asking too much if I were you. Just sign and leave. We inspected the car a little and one hour later, we were at Mcdonalds.
After we had our fill, we started driving from Mcdonalds to our hotel at Jeju Regency. The journey took us about 30 minutes. Another important fact: Google maps doesn't work throughout Korea. Instead, if you need a map, try the local apps like Naver Maps (especially if you can speak Korean). Don't be overly worried about it because by default all (rental) cars comes with a GPS which is fairly easy to operate – they do it by phone numbers, so you can't go wrong here.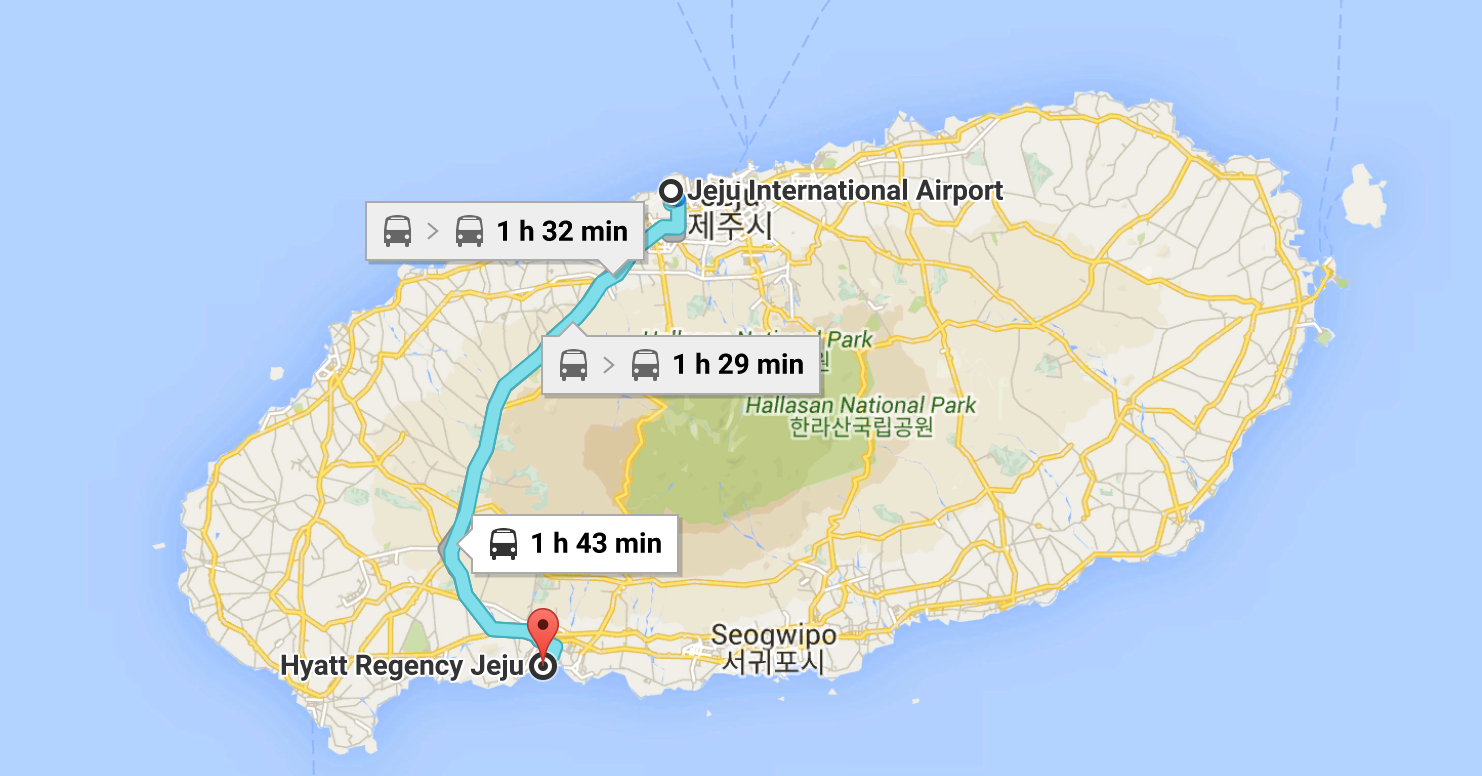 Forty minutes later, we arrived at Hyatt Regency Jeju. The hotel looks fairly dated but the location and the view is stellar. Well worth the price of over $200 per night. Oh, the hotel has a casino inside too – but I didn't go in, so I cannot say if it is good or not.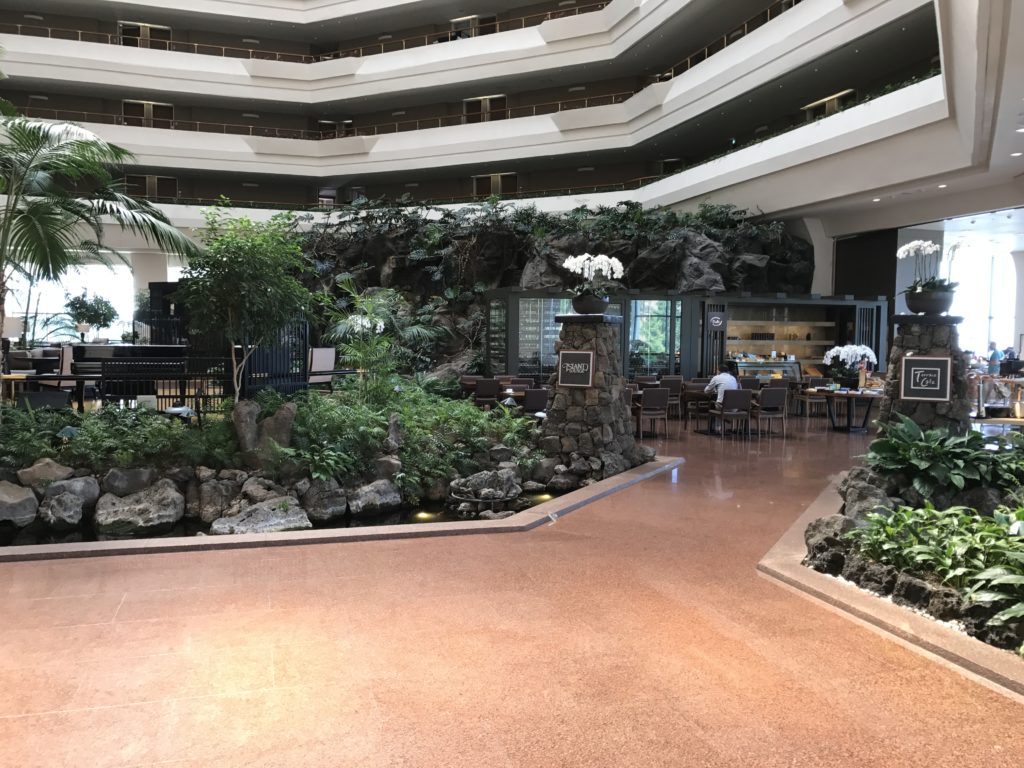 The next morning, we were greeted by a super scenic view of Jeju which reminded us that the very reason we were here was to relax and enjoy the famed Jeju Island (famed by Running Man, that is). The good thing is, we had a car. And to be honest, the only mode of transportation you have here is to drive. Taxis are not easy to get and Uber doesn't work here.
It is also super easy to drive here for Singaporeans – it is an island as well, just twice the size, and the highway speed is reasonably set at about 90km. That said, it is left hand drive and you'll have to take note to adjust to driving on "the other side of the road". It is definitely manageable, though – I quickly got accustomed to it by reminding myself to "always keep right".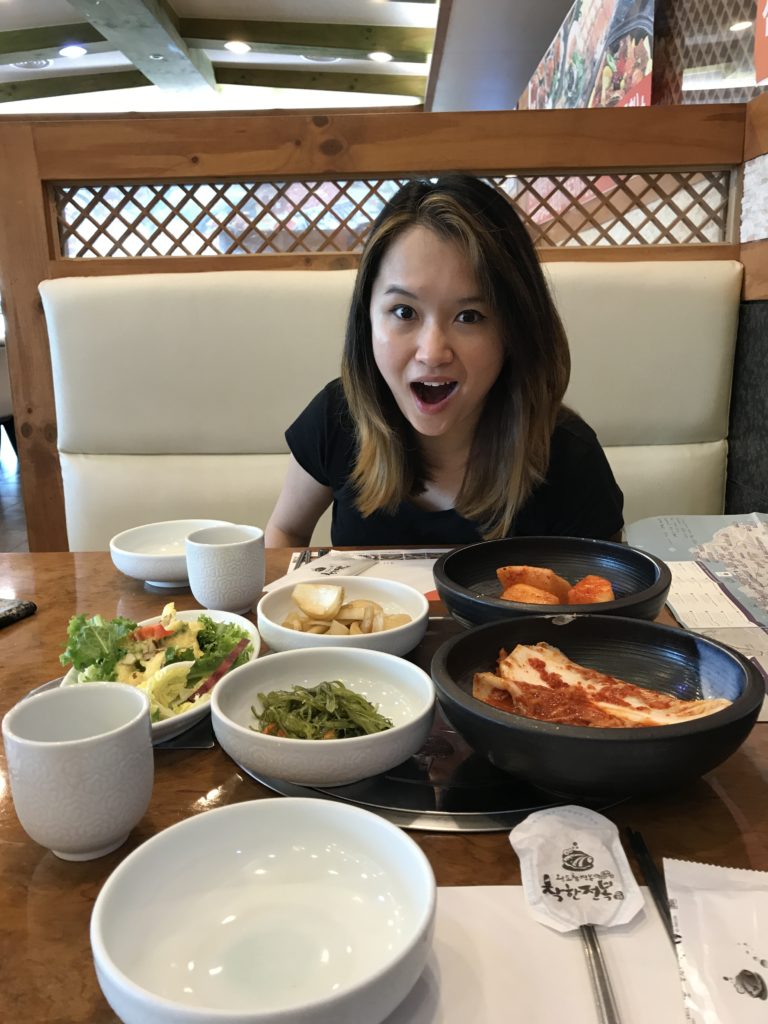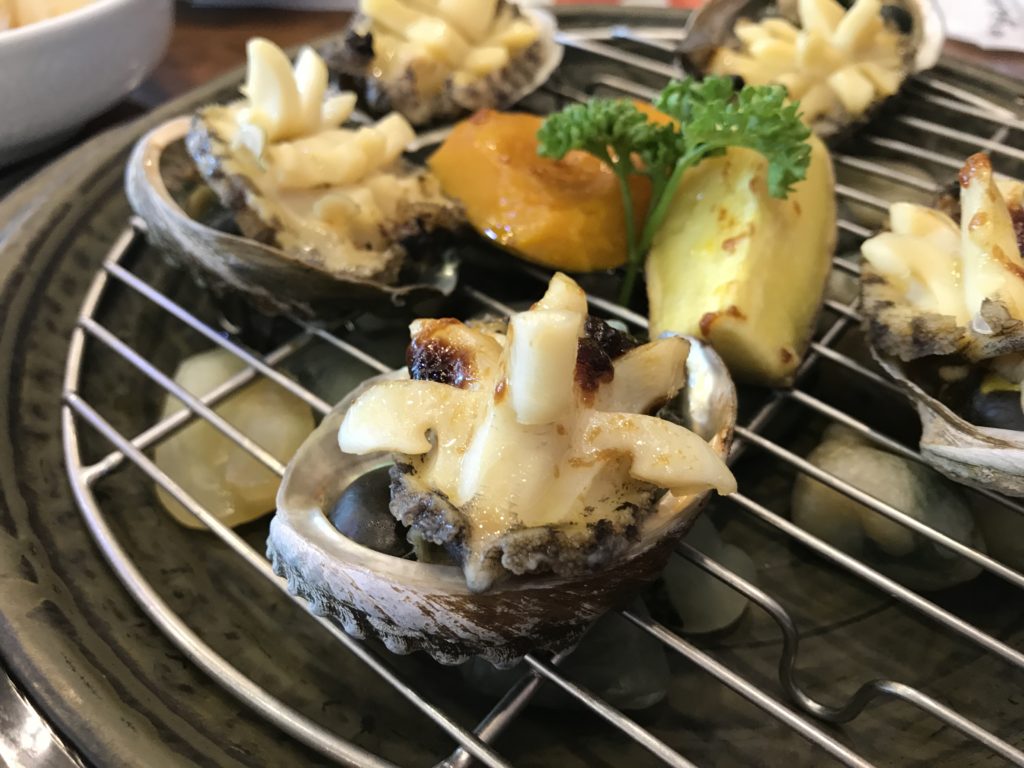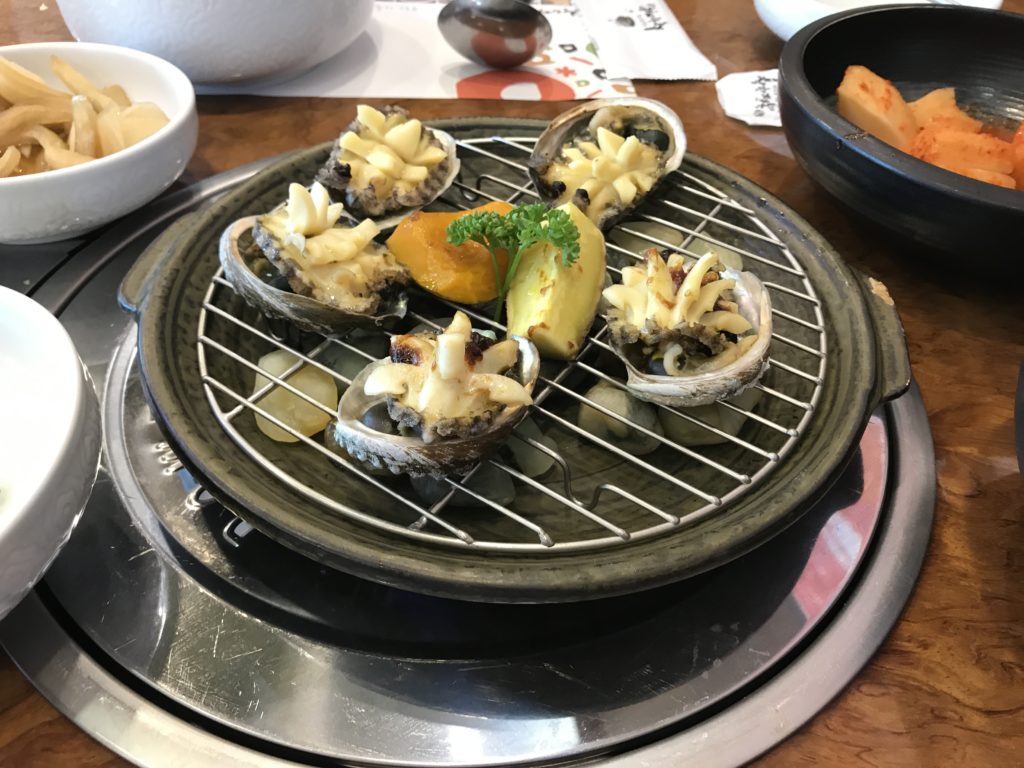 We had Abalone for breakfast (yes, pretty cheap at just about $60).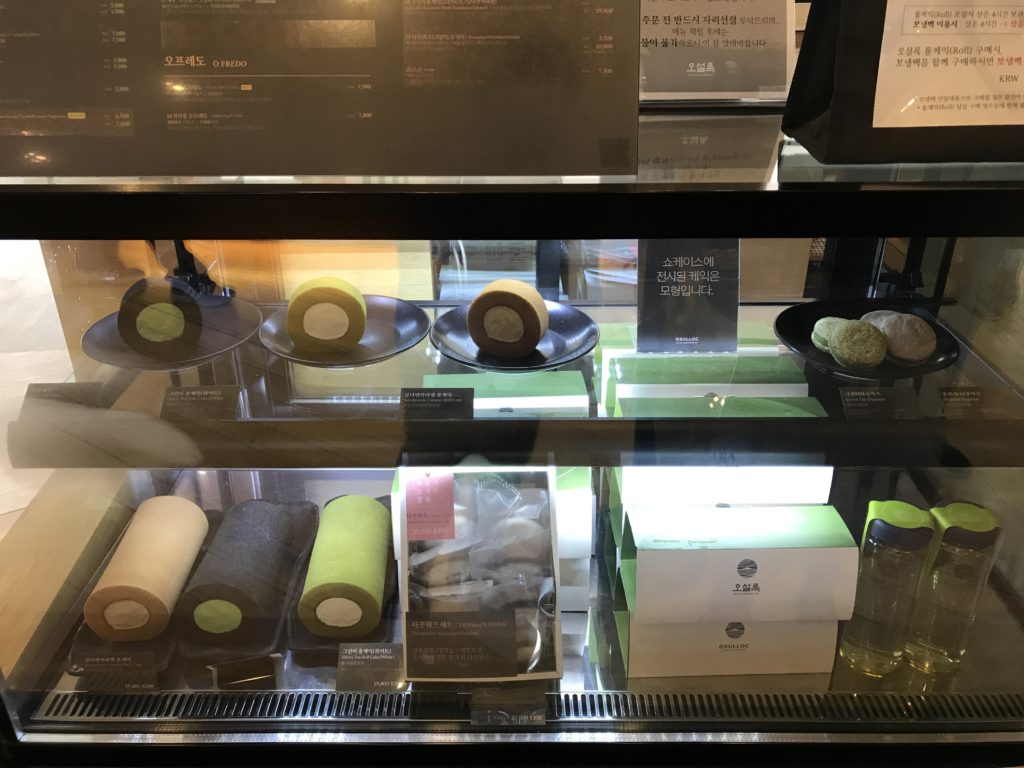 We also visited the beautiful Green Tea Museum.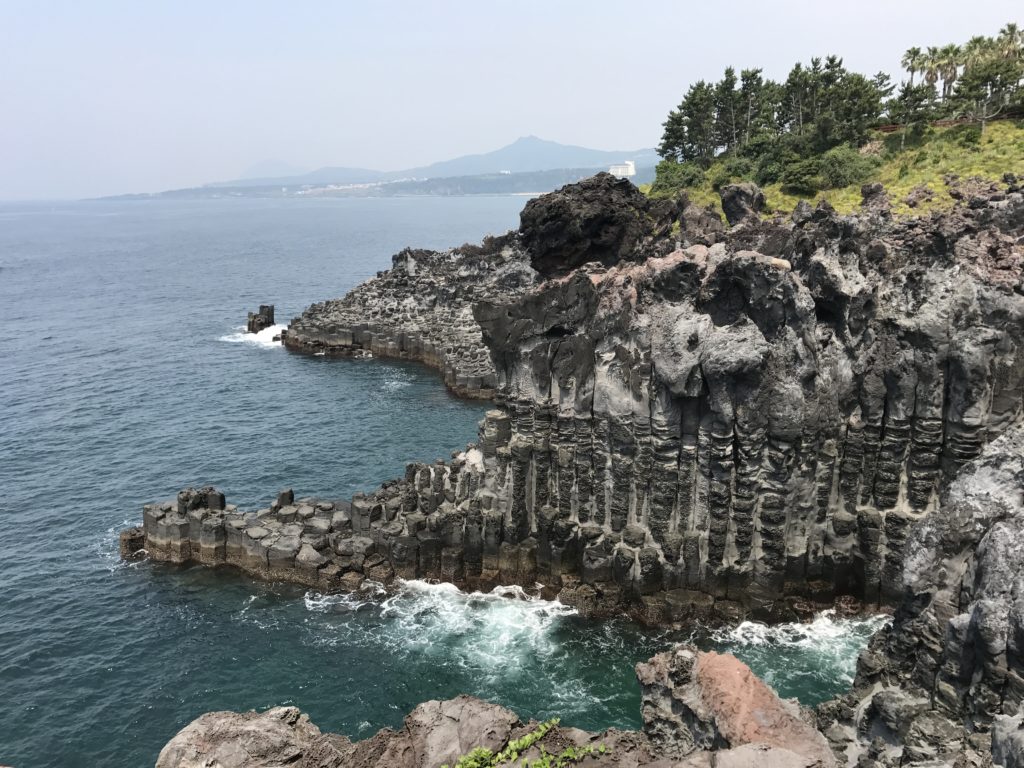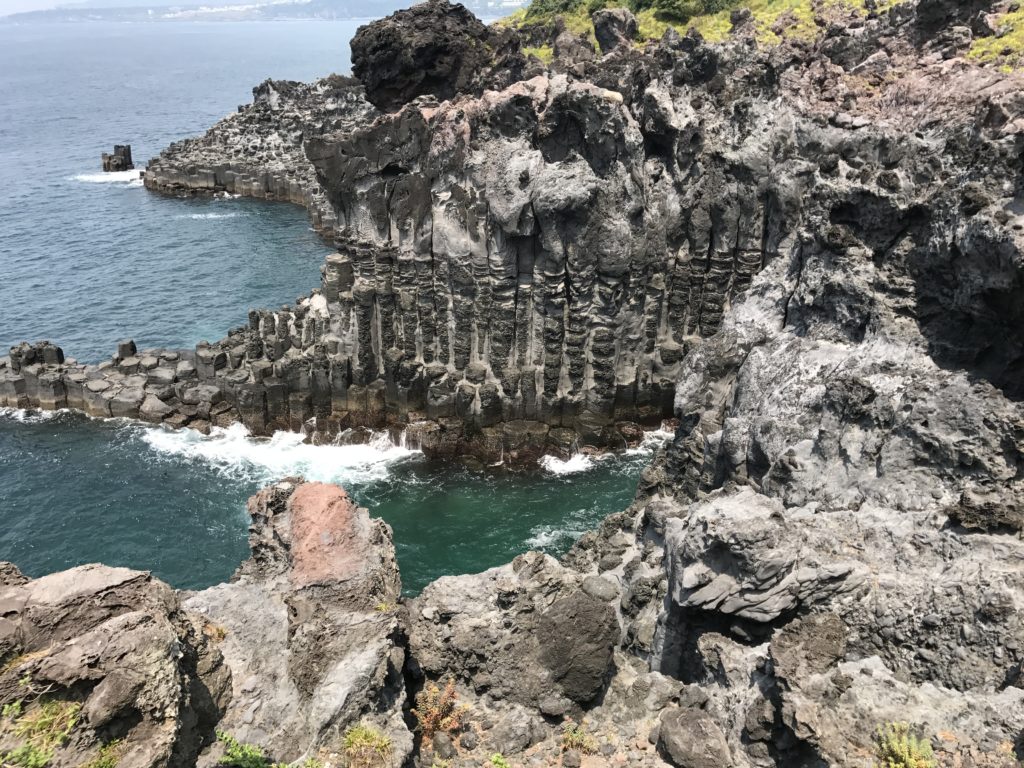 Followed by parks…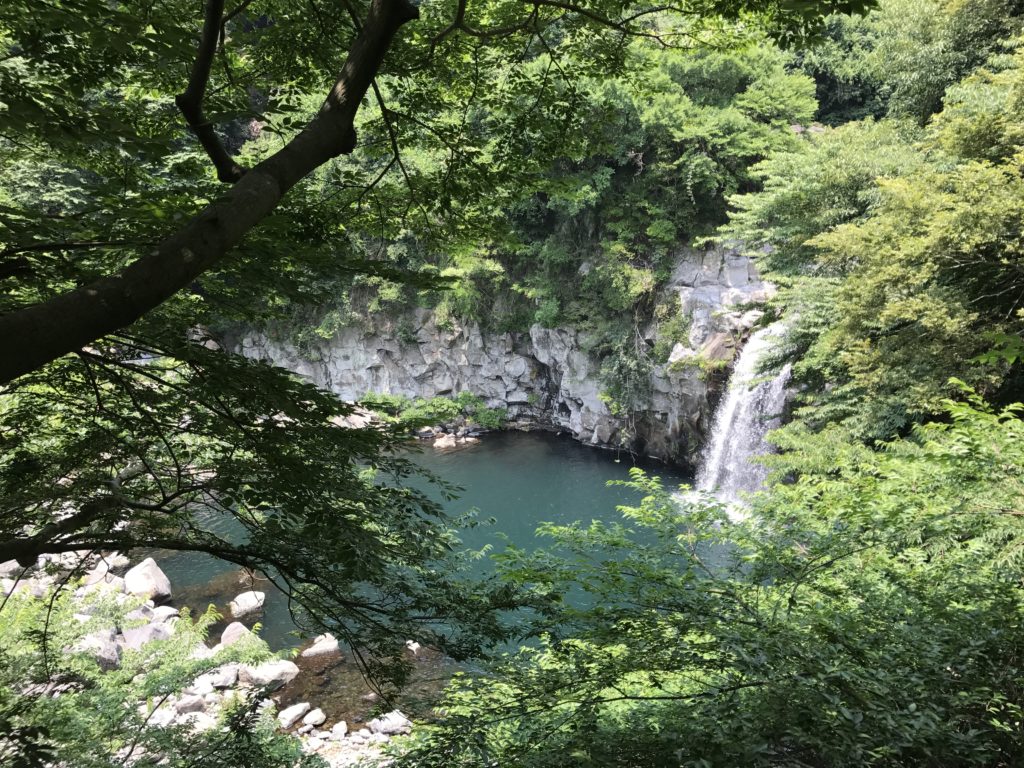 And more parks…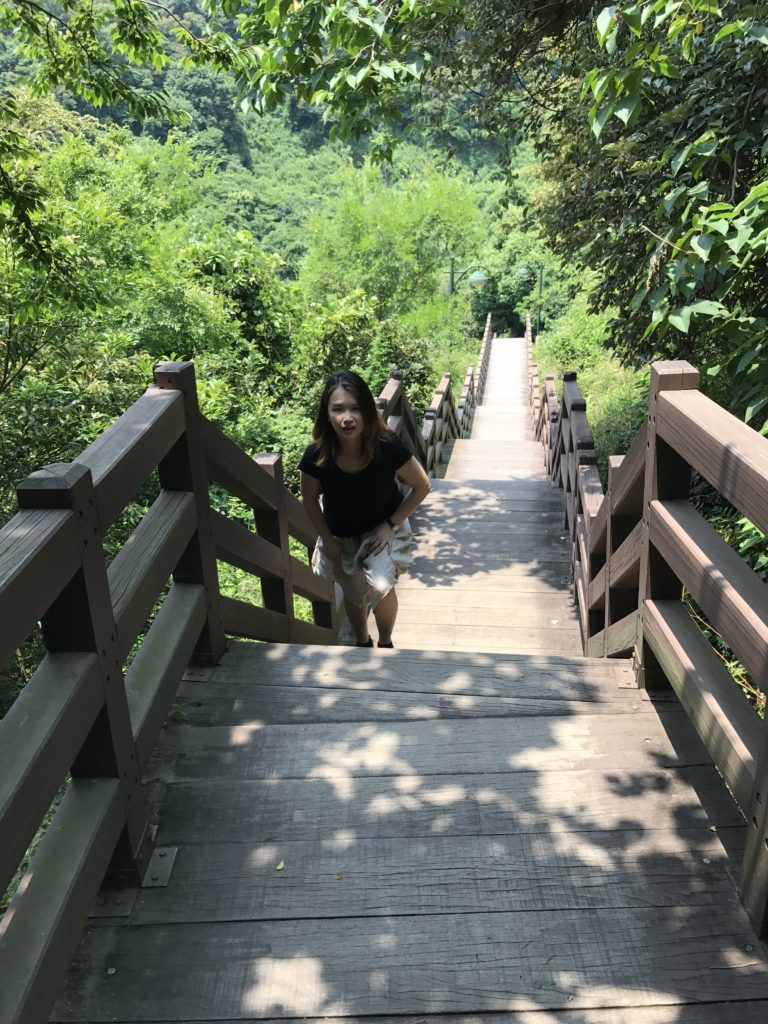 And even more parks…
We stopped by the convenience store and got some fried chicken to snack on while we drove back to the city. We were all the way down on the Southern part of the island and needed to head back North, nearer to the airport where the city is.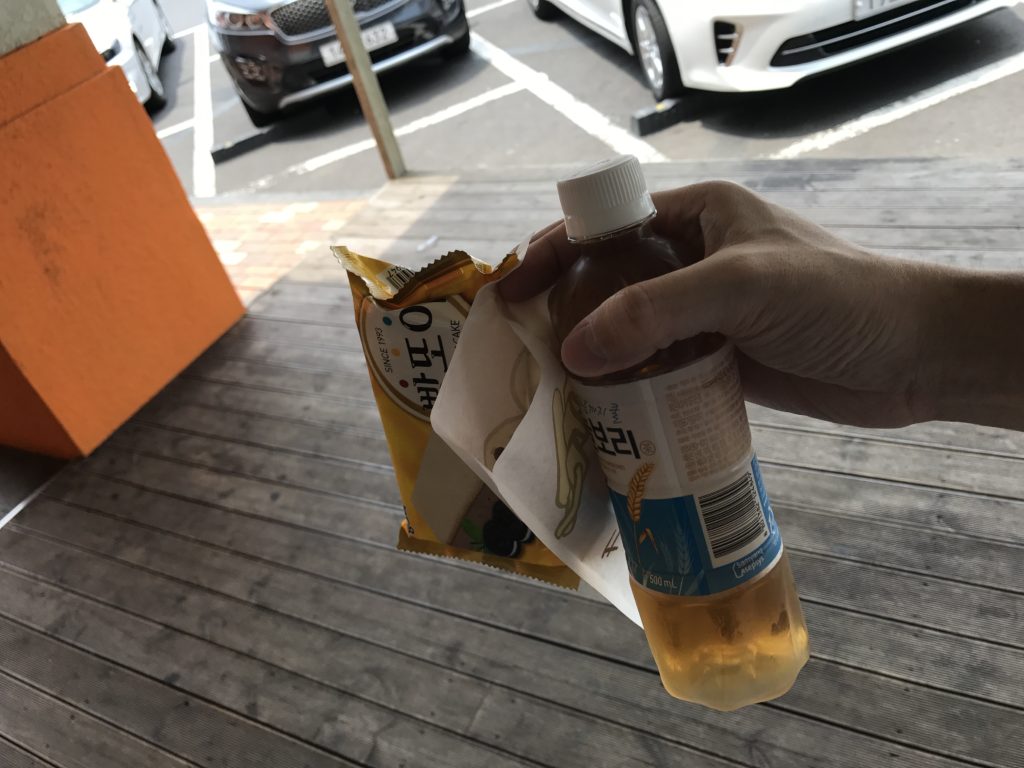 By 5pm, we were back in Jeju City, parked in our new hotel Lotte Jeju City and drove to have Korean BBQ! The Kimchi and the meat were superb – very fresh and well marinated. The meal set us back $40, but it was worth every penny.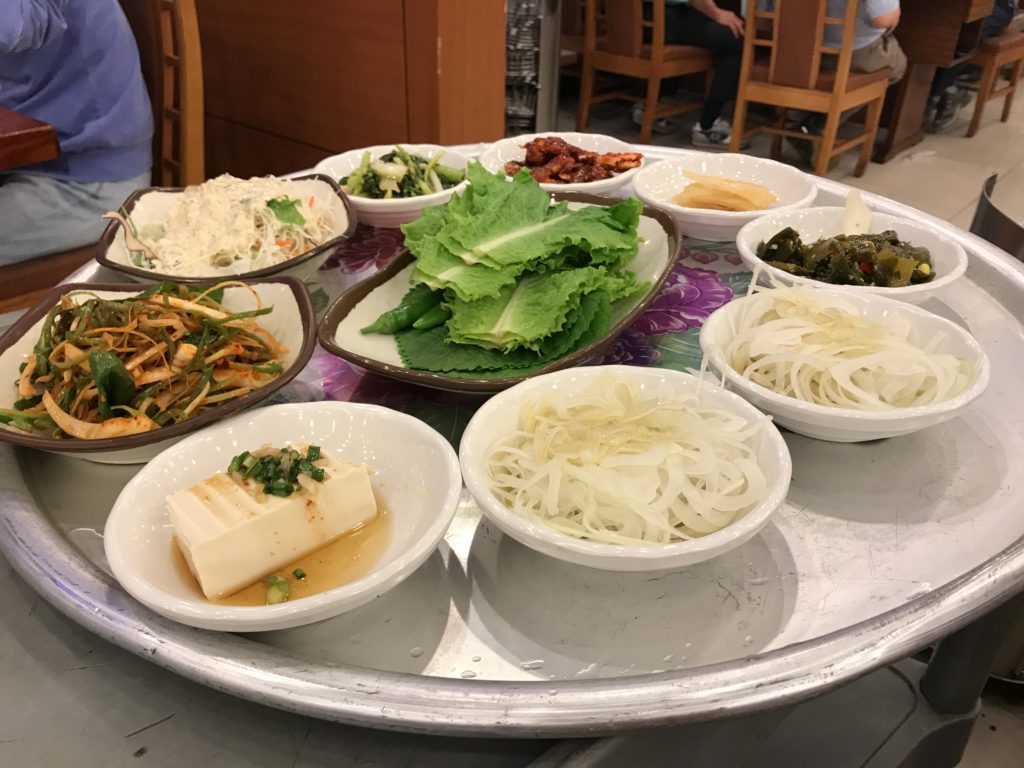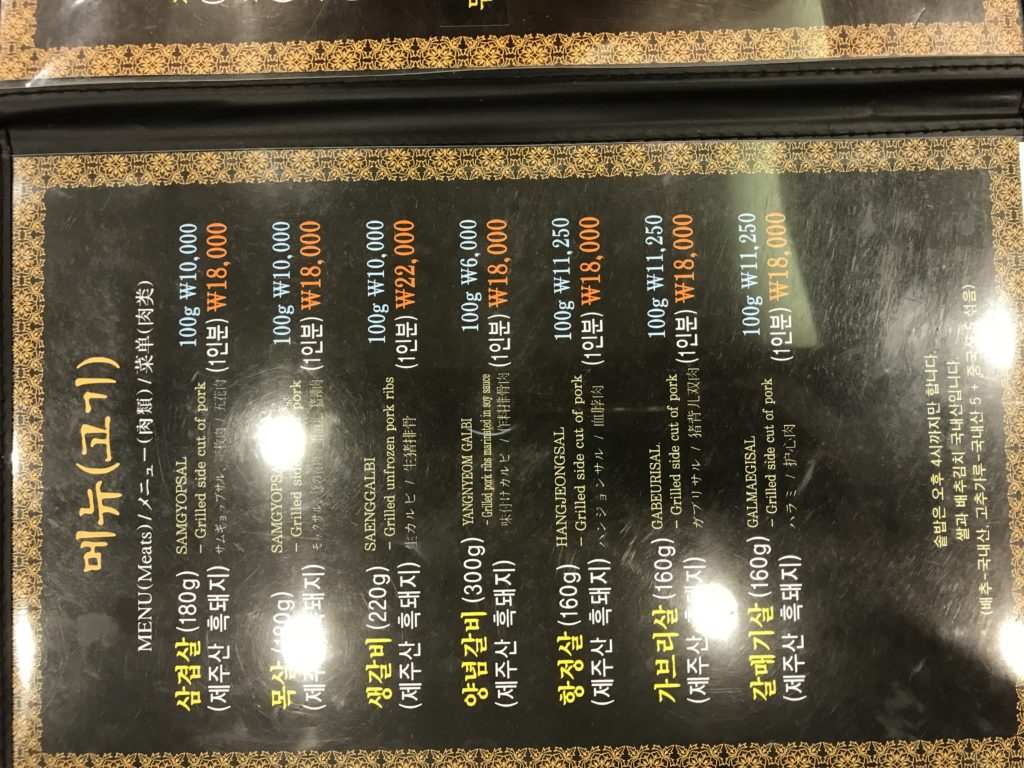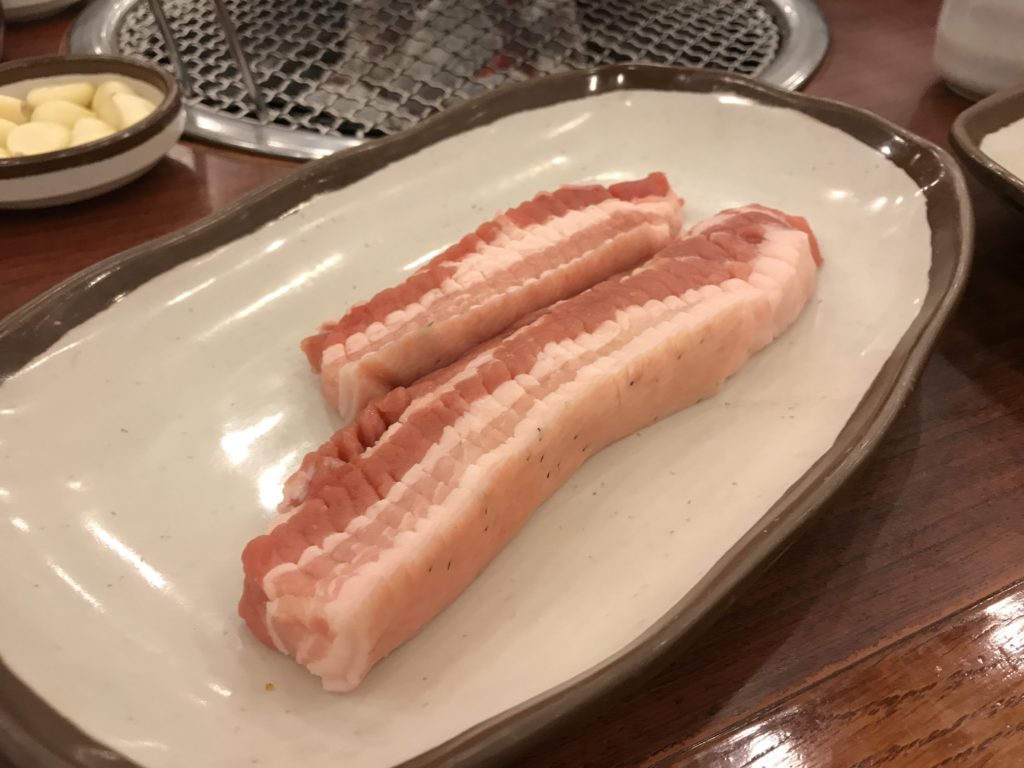 We chanced upon a 24 hour espresso lounge across the street and decided to have desert in there. It was a co-working themed coffee lounge that looks really sumptuous.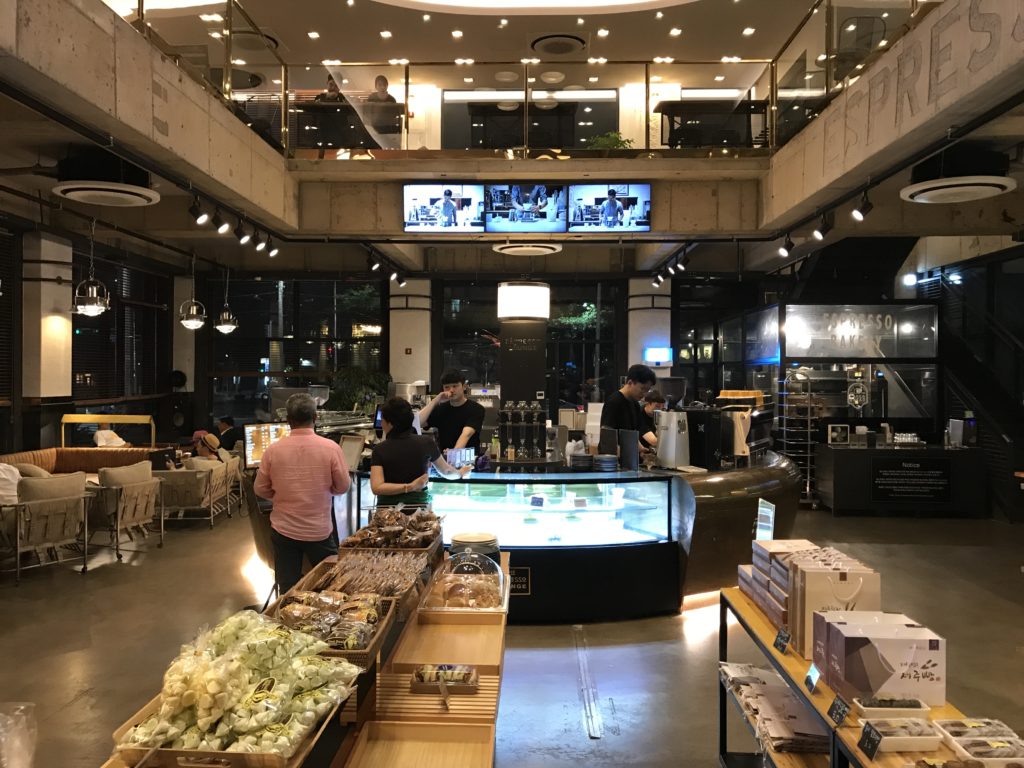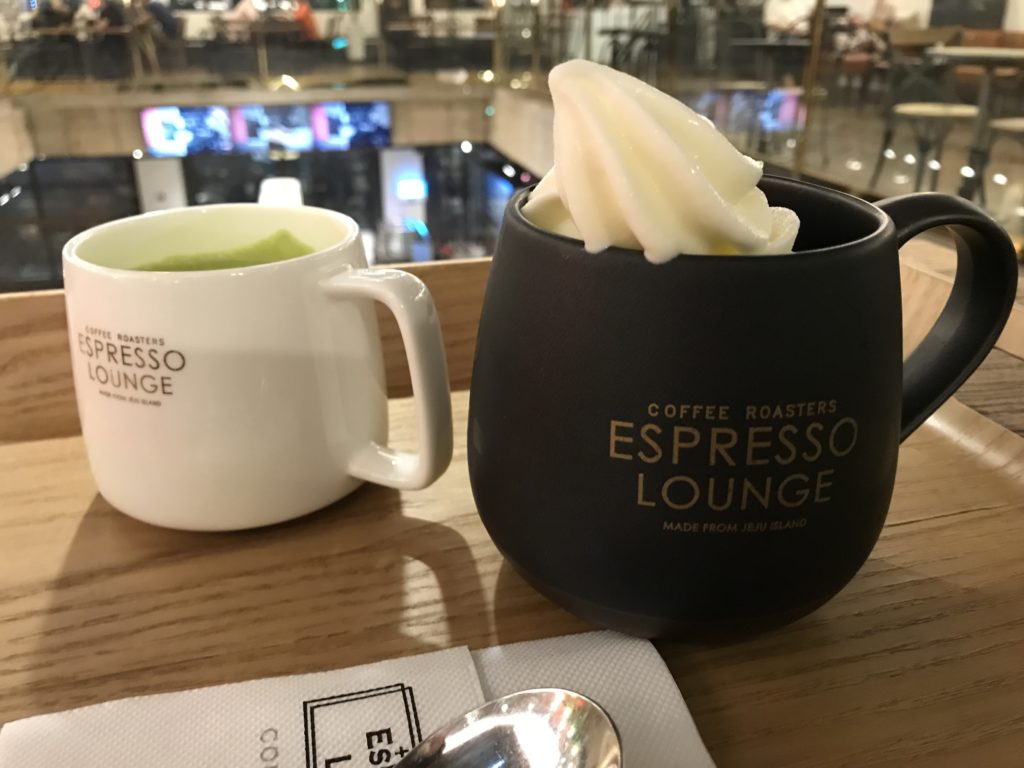 The next morning, we were on our way back to Seoul and we had about 12 hours before flying out back to Singapore. Having been to Seoul so many times, we didn't have much we wanted to do. After much deliberation, we decided that since it was her birthday, we should do something different and that different experience came in the form of a public bath (otherwise known as Jimjilbang).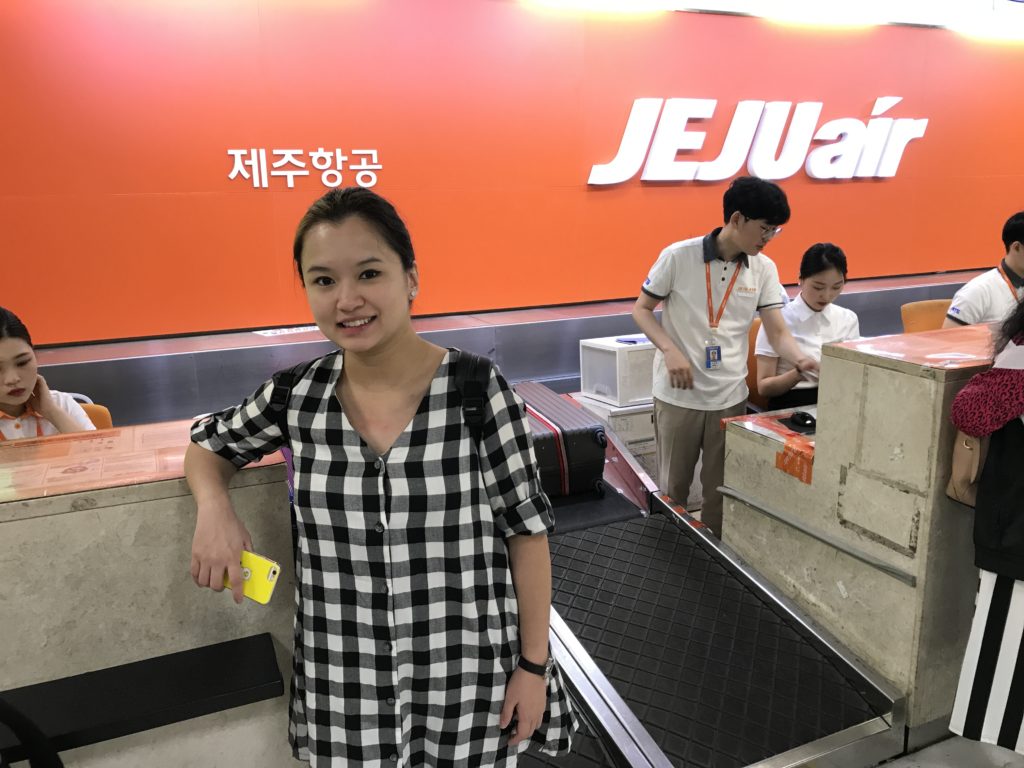 We headed to Dragon Hill Spa at 40-712 Hangangno 3(sam)-ga. By the way, the Running Man cast frequents this particular Jimjilbang. The place was split by a male and female public bath as well as a (fully clothed) mixed area with a variety of things to do. I shall not go into details, but it is fun to hang out and rest, especially if you have a few hours to kill.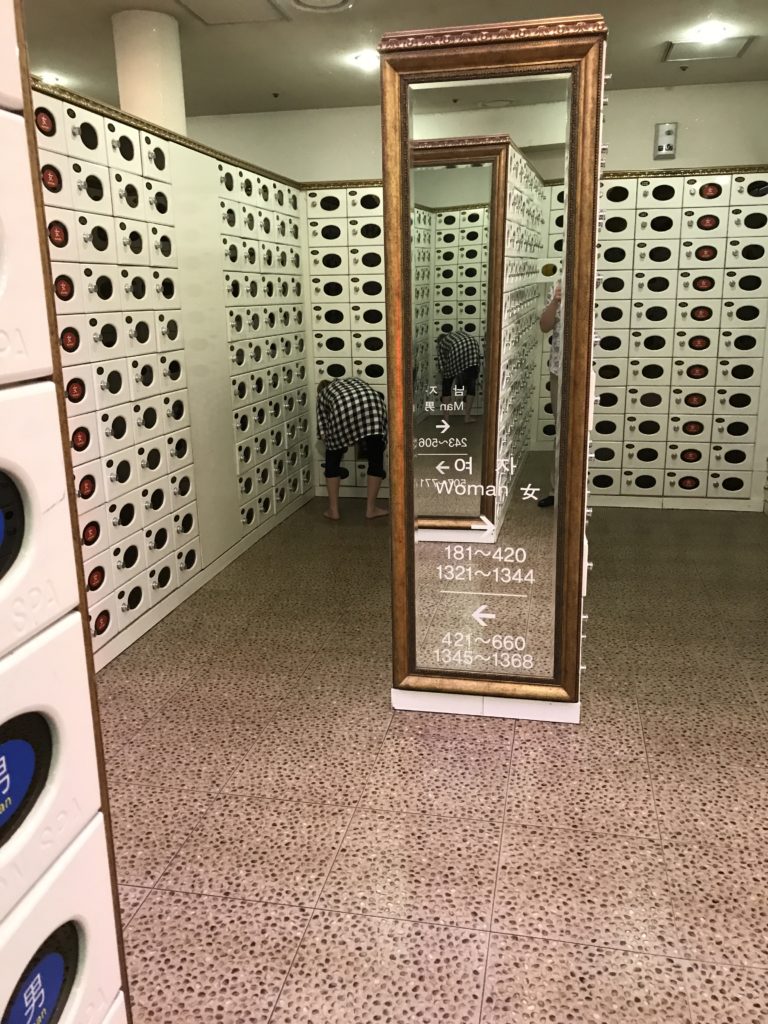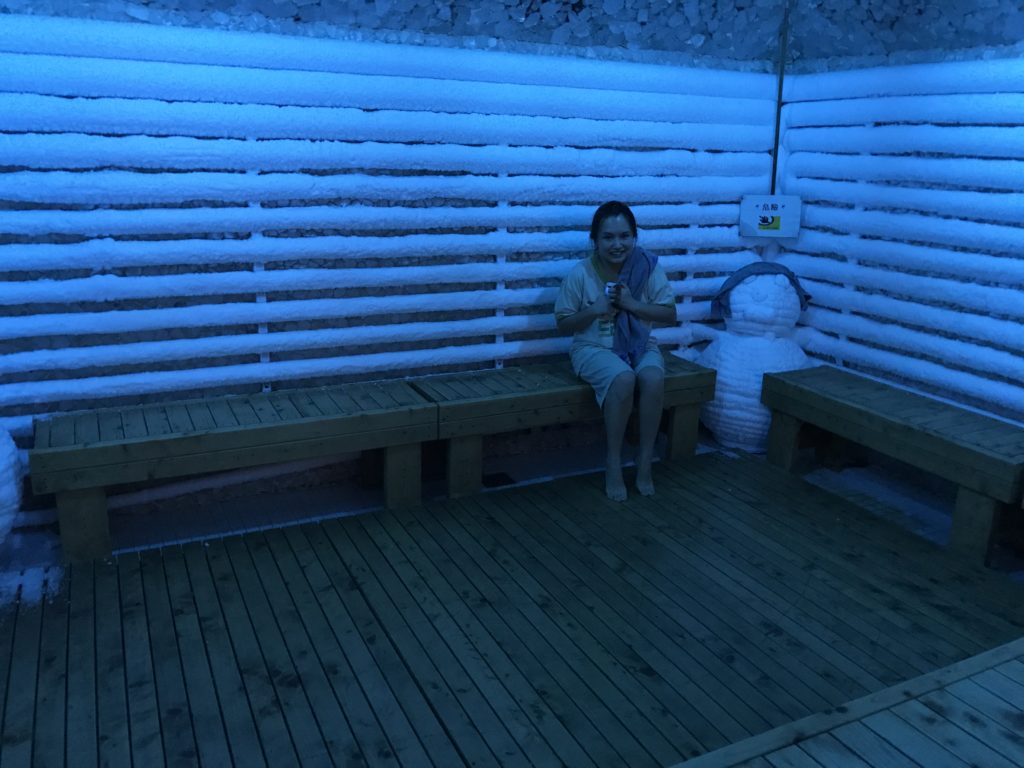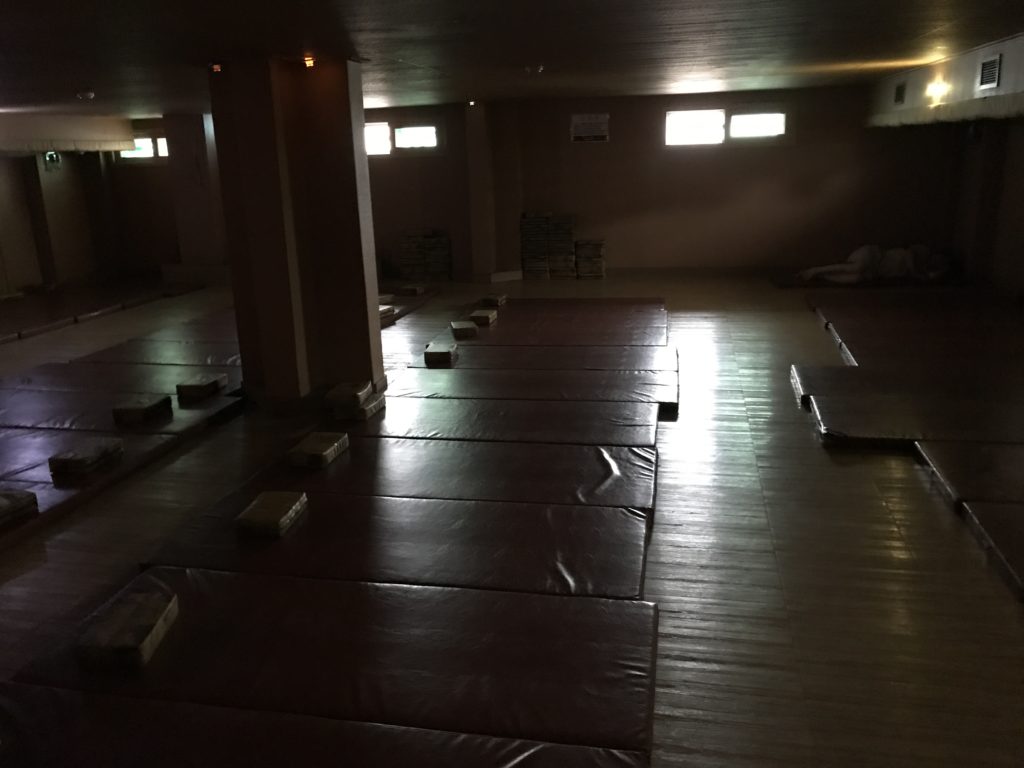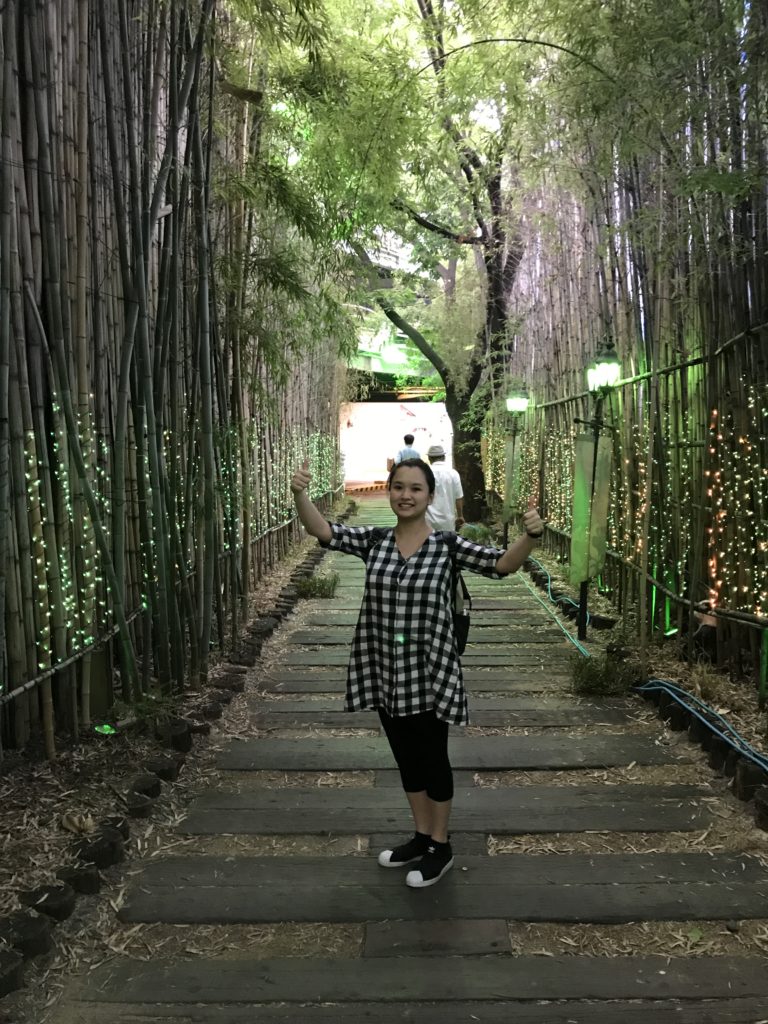 We left for the airport at about 10pm and headed straight onto the plane for our flight back to Singapore on board SQ007. It was a fairly hectic three-day trip considering we spend more than 30 hours on board the plane, waiting or transiting. But would I do this again? For sure! Maybe somewhere else next time.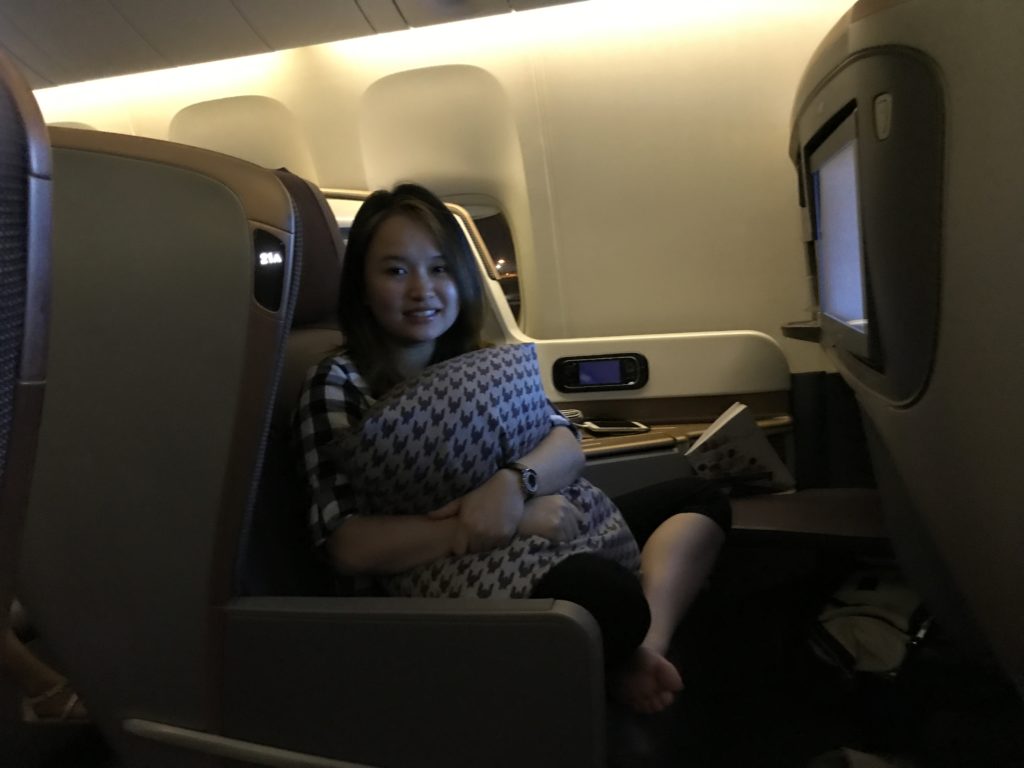 Read about more road trips here!