It's a well-known fact that Singaporeans have caught the travel bug and when given the opportunity (think, extended weekends thanks to public holidays), would jump at the chance to take a short break from Singapore. But given the brief time-frame, it can be tricky to head to far-away locations. Additionally, the hassle and temperamental nature of flights can ruin a whole trip even before it begins. So why not do things the old school way and take a road trip to Malaysia for some shopping, feasting and fun? And the best part… you can do it at your own time and flexibility!
But first, here are some tips to take note of before you embark on your road trip.
Tips for driving into Malaysia
Ensure petrol tank is three-quarters full before leaving Singapore to avoid fines
Avoid morning and evening peak hours to dodge the heavy traffic
For a convenient drive, purchase highway toll cards at the first toll booths
The speed limit on most major highways is 110km/h
Keep car doors locked when driving or stationary and hide expensive belongings from view
Stay hydrated and well-stocked for the road trip with water and snacks
1. Malacca
For those who have yet to fall for the city's beguiling charm, you are definitely in for a treat. The historic town bears undiscovered gems within its seemingly innocuous rows of shophouses and heritage buildings that date back to its former years under colonial rule.
Probably the most photographed place in Malacca, the Red Square is a must visit for tourists. With many storefronts selling and displaying ancient antiquities, you can feel the rich history throughout the city.
Other than its history, Malacca is probably best known as a foodie's haven. There's a unique blend of traditional Nonya cuisine, delectable street food and a myriad of local delicacies for you to savour. Yummy!
Driving time: 4 hours from Singapore
2. Kuala Lumpur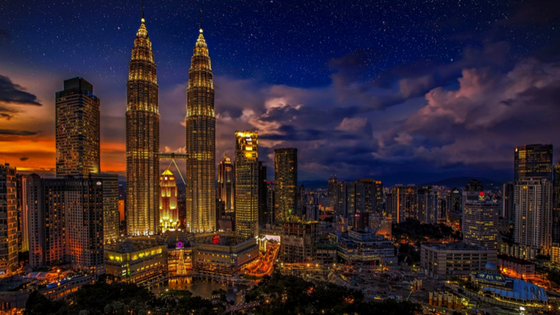 This destination is for the ones who are not looking to escape the city life but to have a refreshing change in their entertainment and shopping environment.
For large retail chains and trendy boutique shops, KL answers with a slew of illustrious shopping malls like Pavilion, One Utama, Berjaya Times and more. Amidst the glittering skyscrapers also lie quaint streets and districts that portray the unique juxtaposition of modernity and culture.
The culinary scene ranges from award-winning restaurants to authentic and affordable Malaysian street food, which means there is something for everyone. Bored of shopping? The bustling nightlife and exciting theme parks prove why KL remains the crown jewel of the nation.
Driving time: 5 hours from Singapore
3. Johor Bahru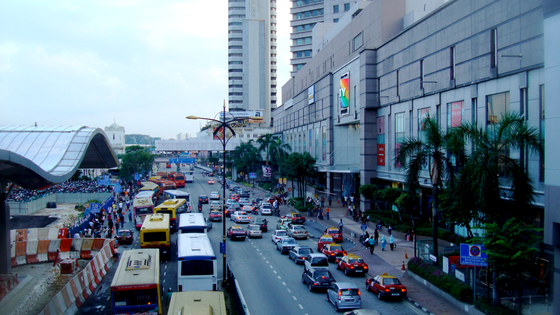 While JB is most known for day-trips, don't discount the city as a destination for a fun weekend getaway as there are a ton of activities to do.
JB has the uncanny ability to blend snazzy hipster cafes with traditional old-school bakeries in a seamless and inconspicuous fashion. Jump on the cafe-hopping bandwagon and visit the bustling cafe scene in JB for the latest food trends and Instagram-worthy spots.
For the shopaholics, Johor Premium Outlet mall is a shopper's paradise with massive discounts on your favourite luxury brands to spoil oneself silly.
Also, the thriving food scene boasts night markets with authentic and delicious street food. But more importantly, an abundance of seafood restaurants hawking the freshest catch at affordable prices.
Driving time: Less than an hour from Singapore
4. Ipoh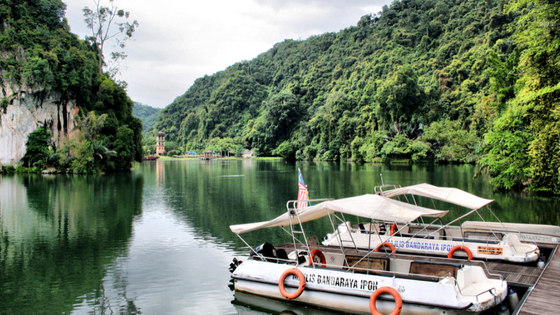 The capital city of Perak is more than just Ipoh coffee and Ipoh hor fun – its two most notable products. The slightly understated city belies the excitement and adventure that one can experience in Ipoh. Thrill-seekers can enjoy white water rafting on the wild Kampar River in Gopeng, just a mere half hour away. While previously thought of as a has-been, the streets of Old Town are getting a fresh look and vibe with the crowds responding well to the city.
The façade of the Old Town is now awash with contemporary street art. Historical buildings have been given a new lease on life as museums or up-scale restaurants. The often overlooked destination should not be missed as the laidback city is dotted with spas and wellness centres. Like the Banjaran Hotsprings Retreat, perfect for pampering yourselves after a long drive.
Driving time: 6 hours from Singapore
5. Penang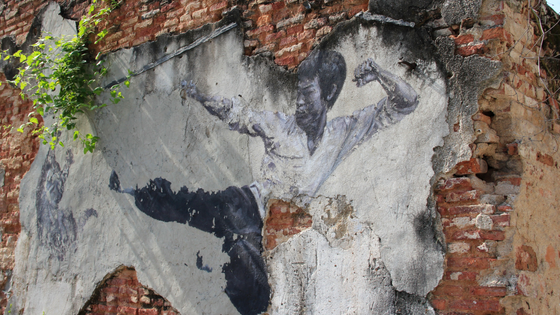 This UNESCO World Cultural Heritage Site is definitely worth a visit for travelers to experience the rich heritage and history that permeates the streets of Penang. The heart of Penang is the cosmopolitan George Town. Here, you can find contemporary street art by Lithuanian artist, Ernest Zacharevic, fusing with weather-beaten walls in perfect harmony.
The kaleidoscope of cultures manifests itself in the multitude of temples. Like the Kek Lok Si Temple, Arulmigu Balathandayuthapani Temple, Wat Chayamangkalaram Buddhist Temple (that houses a 180 feet, gold-plated reclining Buddha statue) and even a Snake temple.
And the food scene will not disappoint visitors. After all, Penang is the birthplace of so many famous foods. From the Penang Char Kway Teow, Penang Assam Laksa to Penang Rojak, prepare your tummies for a huge feast!
Driving time: 8 hours from Singapore
This article was first published here.
People also liked:

Your Complete Guide to Selling a Used Car
Tricks to Cool Down Your Car
Can Your Tyres be Repaired?