A week after the government released the new regulatory regime for the private-hire car industry, SMRT announced a new wholly owned subsidiary, Strides Transportation.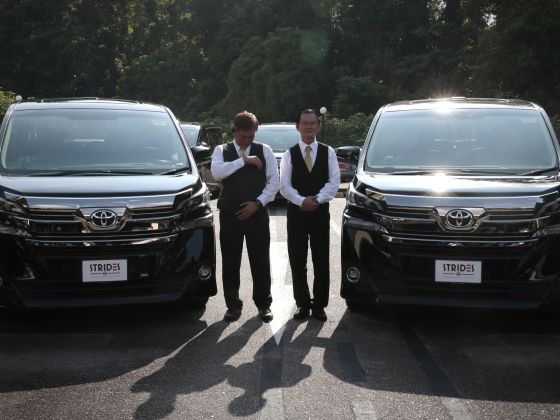 "Strides moves into the the private hire car segment to support growing customer demand."
They will release 300 brand new sedans which can be used for chauffeured and car-rental services over the next six months. They promise to offer "competitive rates for car rental and performance-related car incentives." Despite having flexible hours, private car drivers under Strides is still eligible for any loyalty bonuses they received when they worked as taxi drivers under SMRT.
The company has also linked a one-year exclusive partnership with an app-based ride-booking platform GrabCar. Under this deal, up to 200 drivers can register to take bookings exclusively via the Grab app and receive additional monthly GrabCar performance-related incentives from this month. The partnership will benefit both parties as Strides will become one of GrabCar's preferred transport partners, while "providing GrabCar with more drivers and a brand new fleet to better fulfill an increasing demand."
"This partnership represents our shared commitment to offer more quality transport choices as part of our drive towards a more resource-efficient transportation system. The fleet will draw on the expertise and technology that both parties offer, expanding the available driver supply pool for commuters with brand new vehicles, while also enabling drivers to have access to increased bookings, competitive rental rates, and professional training and support" said Mr Lim Kell Jay as the Head of Grab Singapore.
By offering flexible hours, SMRT hopes to attract more drivers to consider driving as a way to earn a sustainable income.