Wyoming – The Equality State
This is a state with a low population and an outstandingly diverse landscape. Roughly half a million people call Wyoming home, making it the least populated state in all of America. Wyoming has a famous landscape that is seemingly ever changing, from arid desert like rolling hills to tall mountains, deep valleys and magnificent forests, Wyoming is home to it all. This cold state has cold harsh winters and hot arid summers making it great to visit at virtually any time of the year.
Crossing the state diagonally we are going to start in the southeast corner of Cheyenne, Wyoming's capital city.
Cheyenne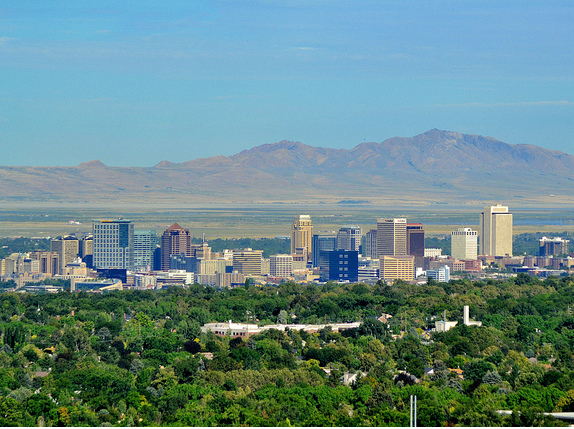 Located in the far south east corner of Wyoming sits its capital city, Cheyenne. Almost on the border of Colorado this capital is small and quaint. With a picturesque mountain backdrop, this sleepy town is nestled amongst the trees in an otherwise arid climate. Delicious restaurants and a somewhat laid-back nightlife can be found downtown. If you are looking for a nice day trip, try a visit to the botanical gardens located right downtown. Surely not to disappoint, these gardens help to prepare you for all the beauty that is about to come with this gorgeous state.
A short drive to the west will get you to some beautiful free hot springs called Saratoga hot springs. These baths are  worth the travel as you will have your choice of a pool or a more secluded shallow pool on the side of an ice cold river. As secluded as the rest of Wyoming, you will only share these pools with a handful of people as you indulge in the healing properties of these sulphuric waters.
Cutting across the state you will get the real thrill of Wyoming in the north west corner. Head to the Hot Springs State Park for a step into the beauty of nature in amongst relaxing hot springs.
Hot Springs State Park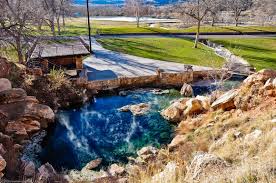 As you ascend into the tall mountain peaks of Wyoming we recommend making a stop at the Hot Springs State Park. This area is tranquil in setting and allows you to bake in the natural pools with the healing hot sulphuric water. The hot springs receive 8,000 gallons of natural water flowing to it a day, feeding the baths with a constant stream of warmth.
From here, take a step back in time and visit the old western town of Old Trail.
Old Trail Town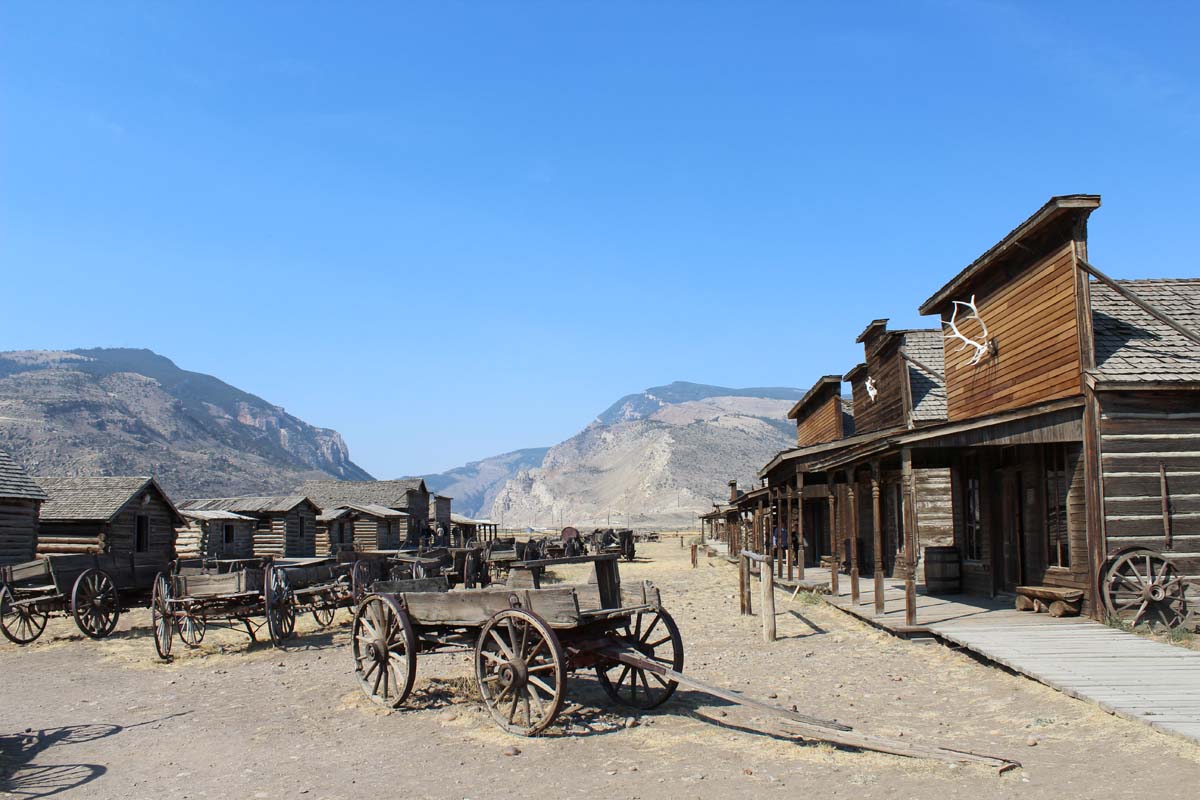 Before entering the park, it is worth making a stop at this old abandoned western town. It's set up to look how life was back in the late 1800's complete with horse drawn carriages and a saloon. Take a walk through this historically accurate town and learn how life has changed over the years. It's well worth the $9 USD admission price for adults and $5 USD for kids.
Finally, after you have explored the remains of this town, you can step back into nature exploring the full beauty of the world famous Yellowstone National Park.
Yellowstone National Park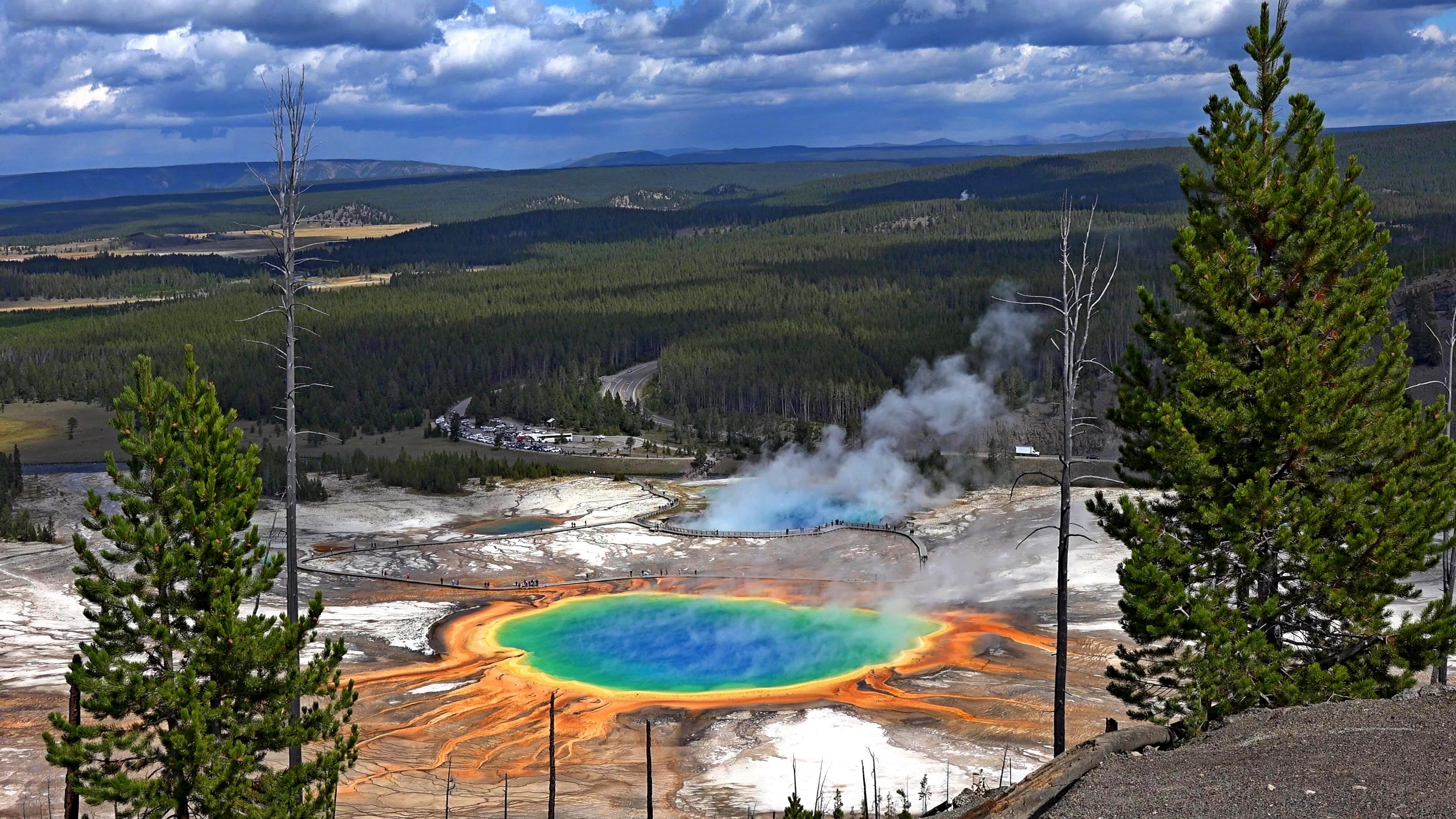 This is your final stop of your trip in the north west corner of Wyoming. This famous park is full of nature's beauty including a dense population of wildlife. Yellowstone National Park is a 3500 square mile forest that has been made famous by its picturesque landscape, hot springs and geysers. The best time to visit is June to September where the weather is warm and you can partake in watersports like rafting or kayaking down the river. Your trip wouldn't be complete visiting Old Faithful – the iconic geyser. Day tours can take you throughout the park allowing you to see wild animals such as wolves and bison.
This beautiful mountain range is world famous for a reason. Lace up your shoes and prepare to spend a ton of time lost in the beauty of this area. From lake and river fishing to beautiful alpine trails, this area offers something for everyone.
Read about more road trips here!