Listen to the Sound of Tennessee
The state of Tennessee sits landlocked in the southeast corner of the United States. With 6.6 million people calling Tennessee home, this vibrant state is home to some famous names. Home of Nashville, the country music capital of America, and Memphis, the rock and roll capital, this state is incredibly diverse. Exploring through this state, you will see first-hand its many thriving young cities that offer the perfect blend of natural beauty and upbeat nightlife. Although this city is landlocked, there is no shortage of water from the many rivers and lakes that run through giving the cities a very inviting feel.
We recommend working your way from west to east starting in the city of Memphis.
Memphis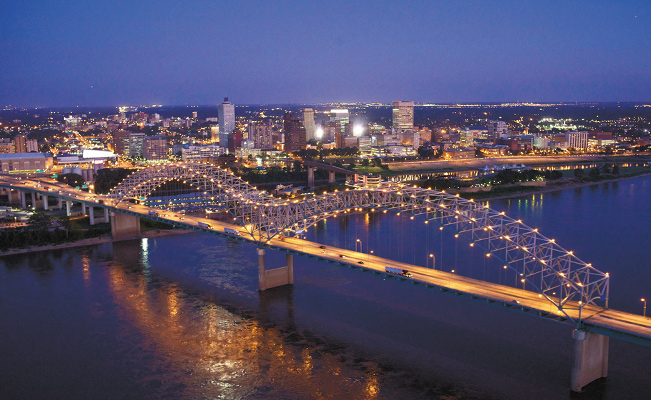 Known for the Blues and Rock and Roll, Memphis is a diverse city. This is a music lovers dream with tours of Elvis Presley's Graceland and the Memphis Rock 'n' Soul Museum. You can't visit Memphis without walking through Beale street. It is one of the most famous streets in the state and is said to be the home of Rock and Roll. Depending on the time of year you visit, there will be music festivals and people playing their instruments. There is also excellent food at the many bars and restaurants that line this bright, colorful street.
Head northeast to the country music capital of America, Nashville, Tennessee.
Nashville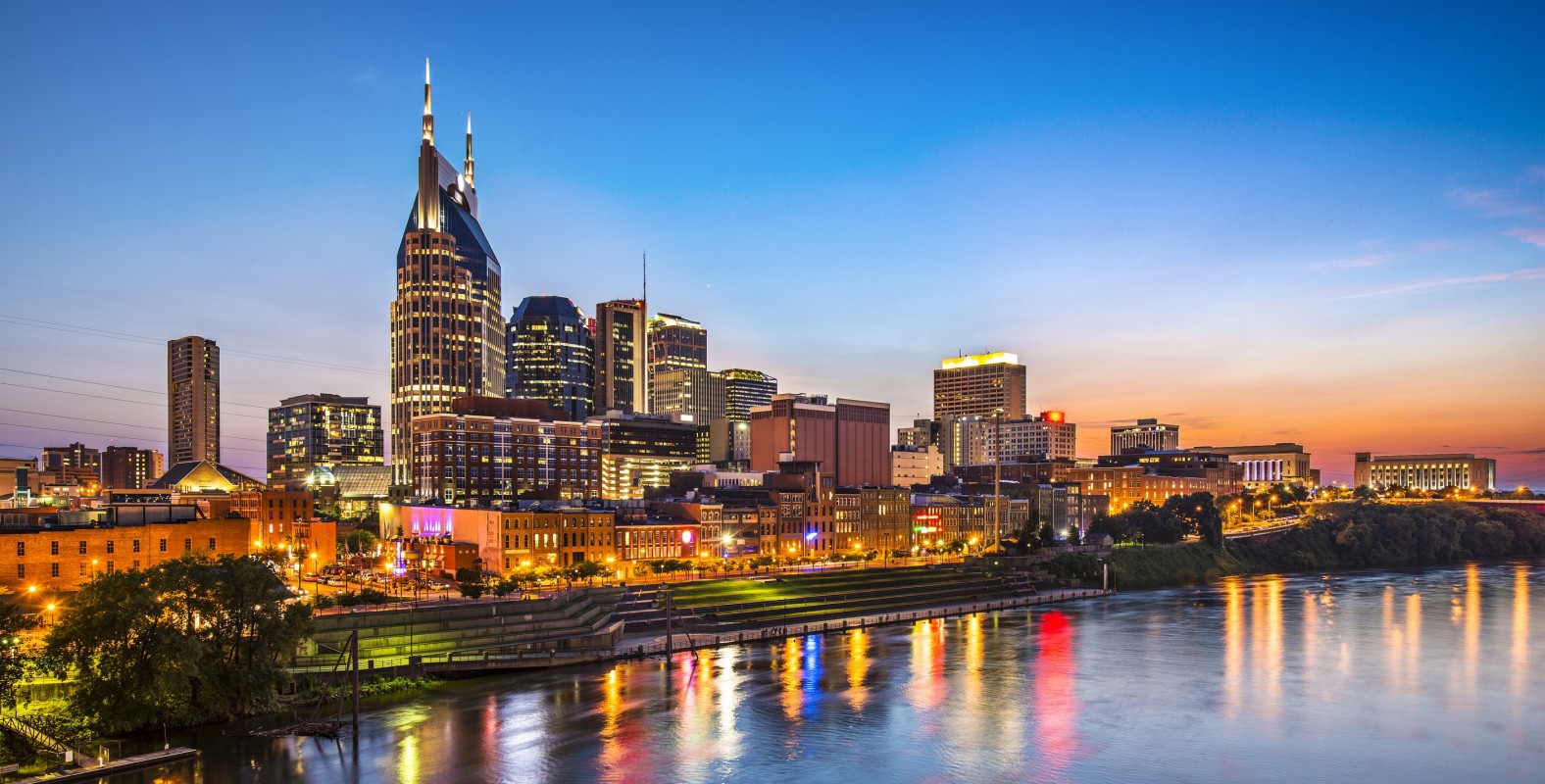 As the country music capital of America, Nashville has been deemed as a music city. Similar to Los Angeles in California, many aspiring singers flee to this city for a chance to strike it big in the music scene. For country music lovers, the city offers a chance to run into many of the big names including Tim McGraw and Keith Urban. A trip to the Grand Ole Opry and the Country Music Hall of Fame is a must when visiting the city. At night-time, head to any one of the many small restaurants with live music where you will be serenaded with a performance from aspiring stars. Of these restaurants, the Bluebird Cafe is a popular choice, the spot where Taylor Swift originally got her big break in the music industry.
Once you have finished celebrity sighting, head east to the beautiful city of Knoxville.
Knoxville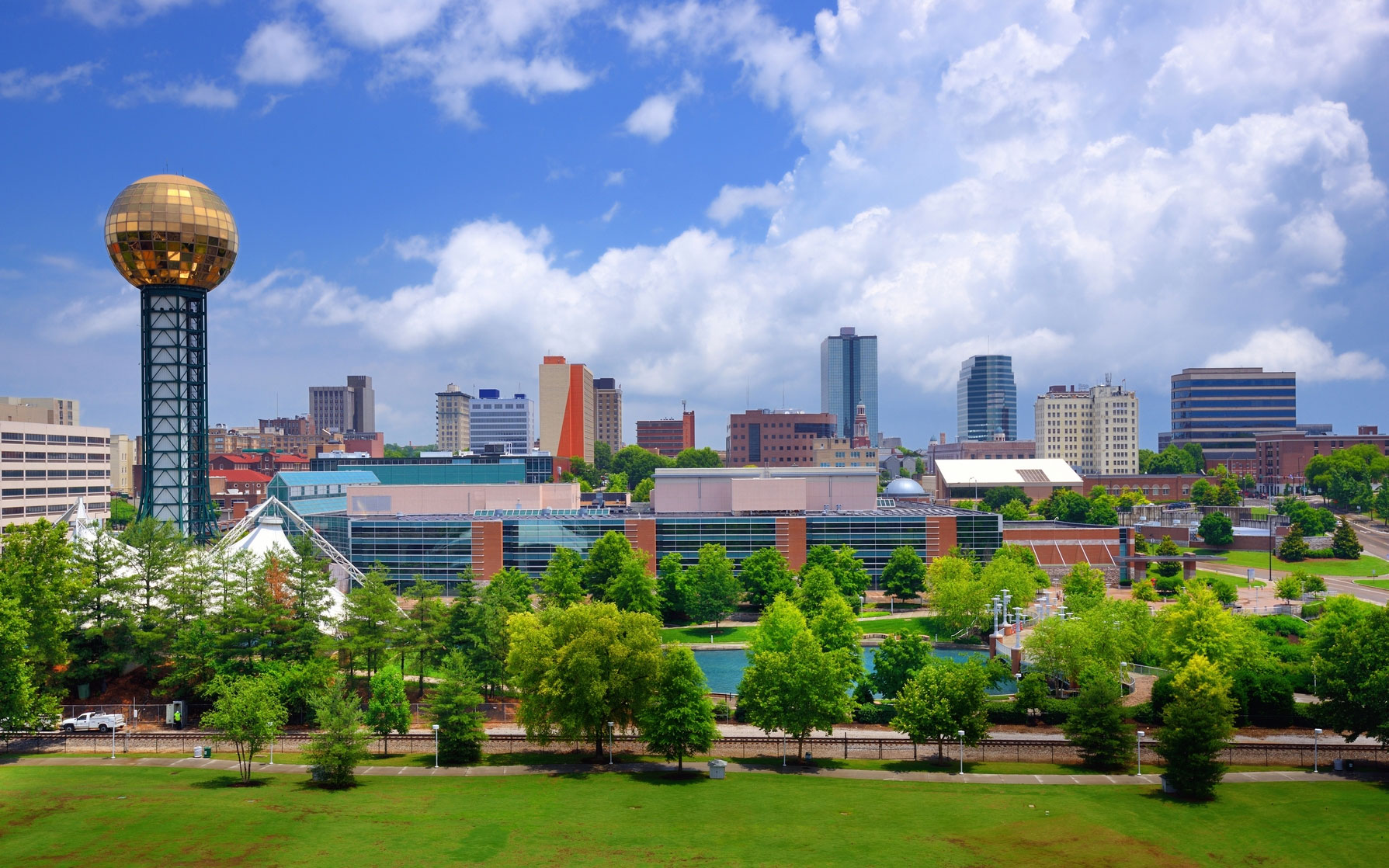 A trip to the Ijams Nature Center should not be missed. This area has over 10 miles of nature trails with lots of areas to rent canoes and paddleboard in the cities. With a downtown core that is vibrant and bustling, be sure to hit the Market Square downtown with great food, quaint boutiques and an unbeatable atmosphere. If you are looking to escape into the mountains, take a trip to House Mountain State Park.
From here, head south to the city of Chattanooga where you will get your fill of nature.
Chattanooga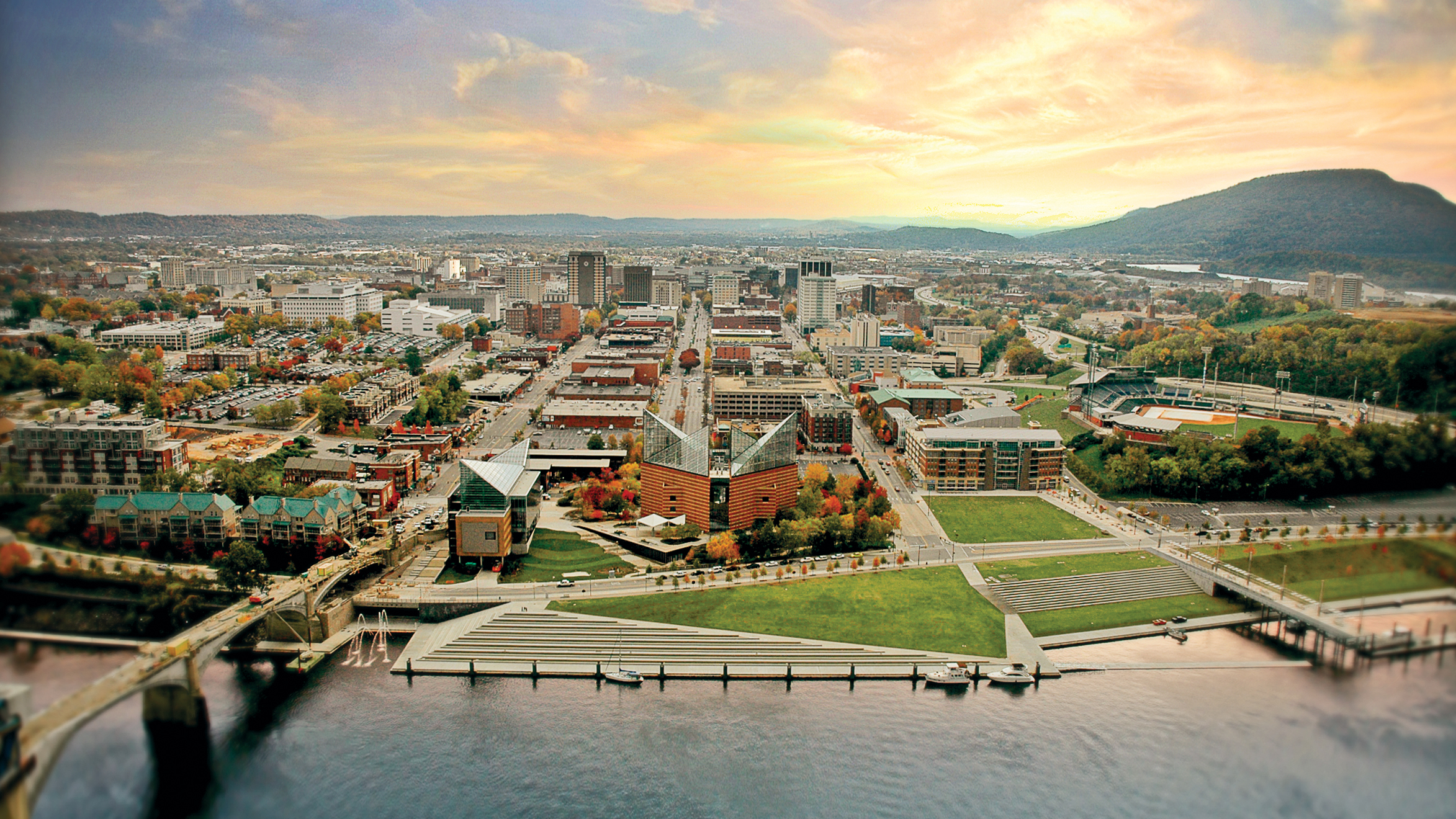 We end the trip in the southeast corner of Tennessee in the city of Chattanooga. Chattanooga is home to many parks and places to enjoy nature. It is situated on a river and is recognizable by the large Walnut Street Bridge that traverses it. This is a nature lover's place where you can visit Lookout Mountain. At one of the lookout points you can see seven states. There is a large rock perch that overlooks the valley that even has a waterfall running through it. If you are a history buff you can visit the Battlefield of Chickamauga. It took place in 1863 and was a battle between the Union and Confederates in the Civil War. If you're looking for more of an adventure, you can take part in a Haunted Walking Tour through the city. It is a 90-minute walking tour of the city and is led by a storyteller guide.
Read about more road trips here!