South Carolina – A Seed of Revolution
South Carolina, similarly to its neighbouring state of North Carolina, has a beautiful and long stretching coastline with many vibrant cities. South Carolina carries a rich history with a strong presence in the American civil war. Many of the pre-war plantations original houses still stand with some even turned into slavery museums. As this is a true southern state, you will find lots of fried food. When traveling to this area you will even find lots of alligator jerky to buy, a treat that you will not find in many other areas of the world.
We recommend starting your trip in the west and working your way towards the Atlantic. Once you see this state's beautiful coastlines, you will not want to leave.
Greenville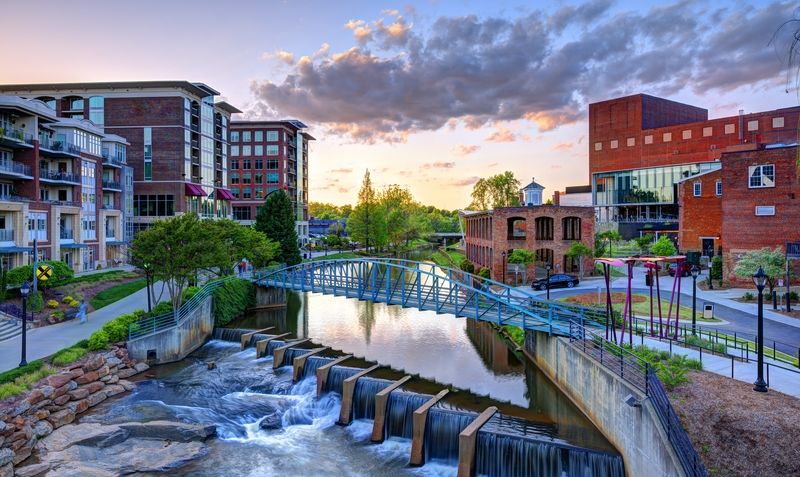 With modern architecture and an ever-booming economy, this city is becoming more and more well-known and desired by new families. Located in the foothills of the Blue Ridge Mountains, this town doesn't have a shortage of natural beauty. With a unique landscape, you will find lots of trails and wildlife only minutes from the downtown core. Falls Park on the Reedy is a great area to visit while in the city. Here you will find waterfalls, rivers and greenery to make you feel like you have escaped the rat race right in the centre of the city. Take a tour of one of the many museums in this city or go for a more adventurous brewery tour.
Next, head to the capital city for a taste of city life.
Columbia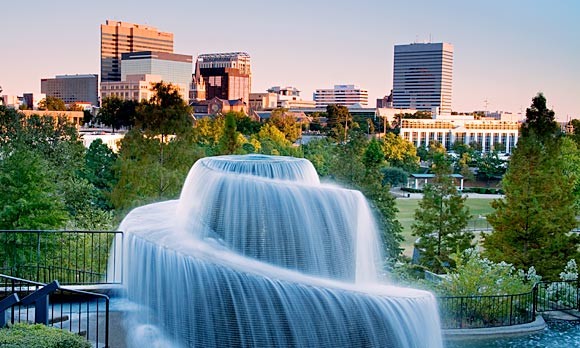 Columbia is the capital and largest city in the state with about 133,000 of South Carolina's 4.9 million people population and is home to the world's largest fire hydrant. This town has something for everyone. If you are in the mood for a sporting event the University of South Carolina or Founders Park will more than likely be the place you'll spend your time. If you are more in the mood for arts and museums, there are the South Carolina State Museum, Columbia Museum of Art or the EdVenture Children's Museum. Your children will also enjoy the Riverbanks Zoo and Botanical Garden.
Next, we head towards the ocean – towards South Carolina's party town, Myrtle Beach.
Myrtle Beach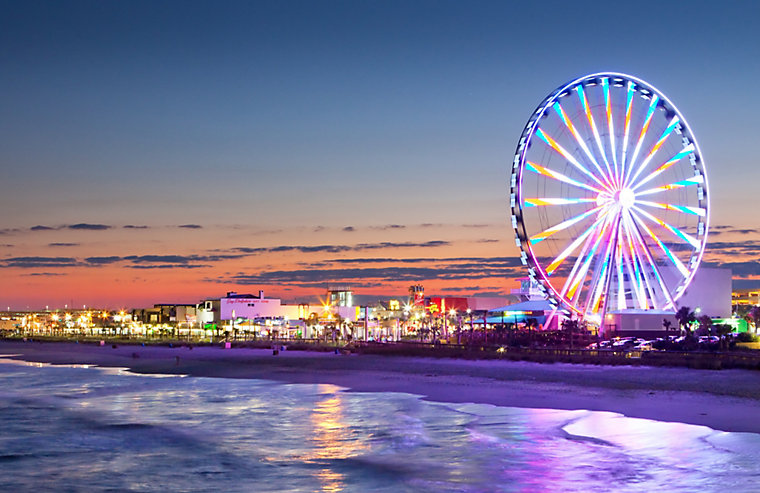 The palm springs of South Carolina, Myrtle Beach has it all. From a vibrant nightlife to a beautiful beach lined coast, this part of the state will keep amazing you. With a 60-mile coastline, Myrtle Beach has cool atlantic waters with warm white sand. You need to try out the Myrtle Beach SkyWheel on the boardwalk on your way for a relaxing time spent on the beach. After your time at the white sand beach, take a stroll through the famous Ripley's Aquarium. If you've had too much sun, The Market Common is a beautiful shopping center with your favorite stores. Finally, have a night on the town with your partner at one of the dinner theatres.
From here, continue south to the larger beach town of Charleston.
Charleston

Similar in size to Columbia, this city offers beautiful water views with a high quality of living. This town was founded in 1670 and this historic beauty can still be seen in the cities' cobblestone streets and their horse-drawn carriages. When visiting this city, it is recommended to visit the French Quarter where you will see the cities' elegance and can even enjoy some street theatre. For historians, a trip to Fort Sumter will prove incredibly rewarding. This is the federal stronghold where the first shots of the Civil War were fired. Afterwards, head downtown to the Historic Charleston City Market for some delicious food and shopping.
While in this city, you can take a tour of any one of the many surrounding historic plantations. These houses have since been turned into a museum to show the south's recent history of slavery. A heart-breaking tour will take you through the now beautiful areas to give you a look at pre civil war living.
Read about more road trips here!