Sandwiched in by four other states, the state of Virginia is incredibly diverse. This is one of the few states in which you can climb atop the impressive Appalachian mountains and scuba dive below the Atlantic ocean on the same day. This state offers something for everyone including outdoor enthusiasts and historians. Let's get going and start our road trip through Virginia.
George Washington and Jefferson National Forest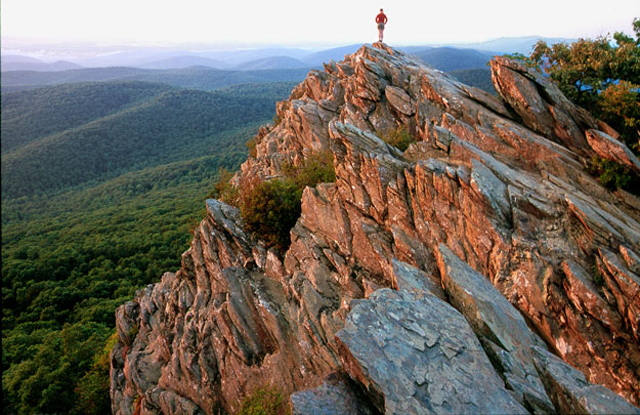 This is the best way to start any road trip off, with a taste of nature at the stunning George Washington and Jefferson National Forest. This is a lush green forest with many hiking and walking trails that you can bring your family on. This impressive 1.8 million acre land is roughly 140,000 acres of which is designated wilderness area.
Lots of natural wonders stretch across these Appalachian Mountain sides including an impressive nature bridge. This rock formation is sure to peak your interest. Also make sure to check out the many natural hot springs that reside in this area.
You don't have to stray from nature as you continue your road trip north towards the Shenandoah Forest.
Shenandoah Forest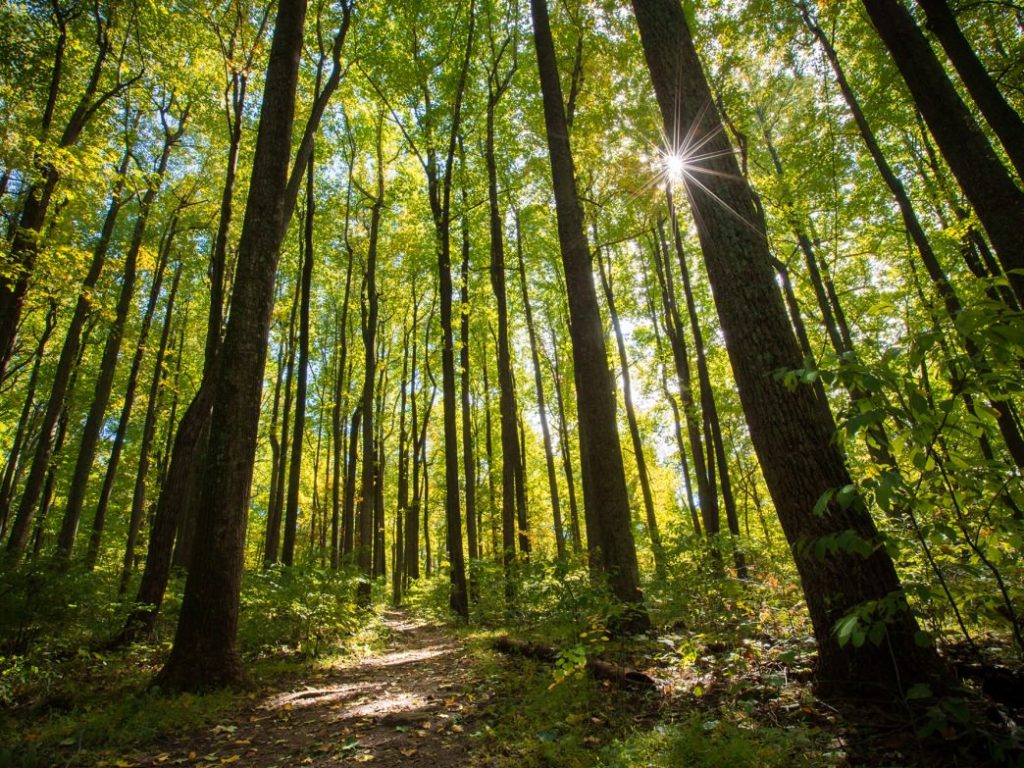 This is an incredibly colorful forest with massive fields in full bloom. This countryside is beautiful to visit no matter what time of year due to the colorful warmer months and the snow covered colder months. With a beautiful Skyline Drive leading to many trails and rewarding waterfalls this forest offers something for everyone.
When visiting through this forest the Shenandoah Caverns are a site worth seeing. These massive caverns are stroller and wheelchair accessible in some areas due to an elevator that brings you down. Also head to the Luray Caverns that are close by and rival the previous. This massive underworld has many 140 ft limestone columns and stalactites.
When you are feeling adventurous, try climbing the 3,291 foot elevation at Old Rag Mountain. It is sure to deliver some impressive views from the top.
When you are ready to escape nature and dive into some political and historically famous sites, head north to Arlington.
Arlington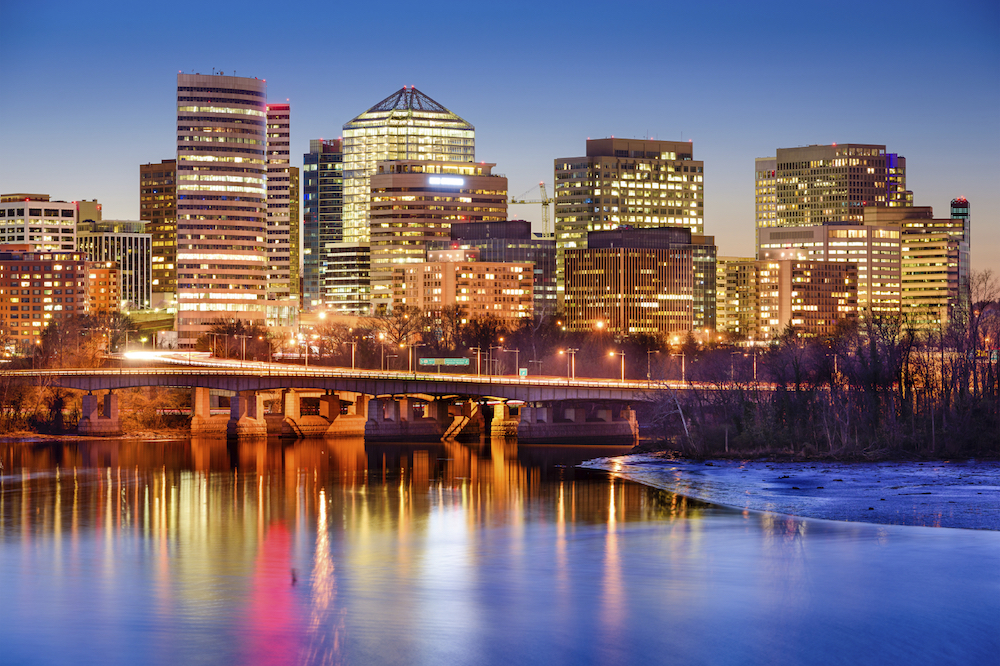 The Potomac River divides the land between Arlington and Washington DC, America's Capital. This is among the most politically important areas in Washington and is home to many national monuments, the most famous being the Pentagon. This is the headquarters for the US Department of Defense.
The George Washington Memorial is also located here, a large building in honor of America's first commander and chief. Nearby you can also pay your respects with a visit to the Tomb of Unknown, a graveyard memorial site for fallen soldiers that have not been identified.
Mount Vernon is another estate worth visiting originally owned by George Washington and houses many of his original belongings. A common getaway house used by the President this nearly 250 year old estate is impressive in size and offers tours with actors playing the part of the President and First Lady. We recommend a stop in the evening as the food at the restaurant is delicious.
Once you have finished, head south towards the city of Richmond.
Richmond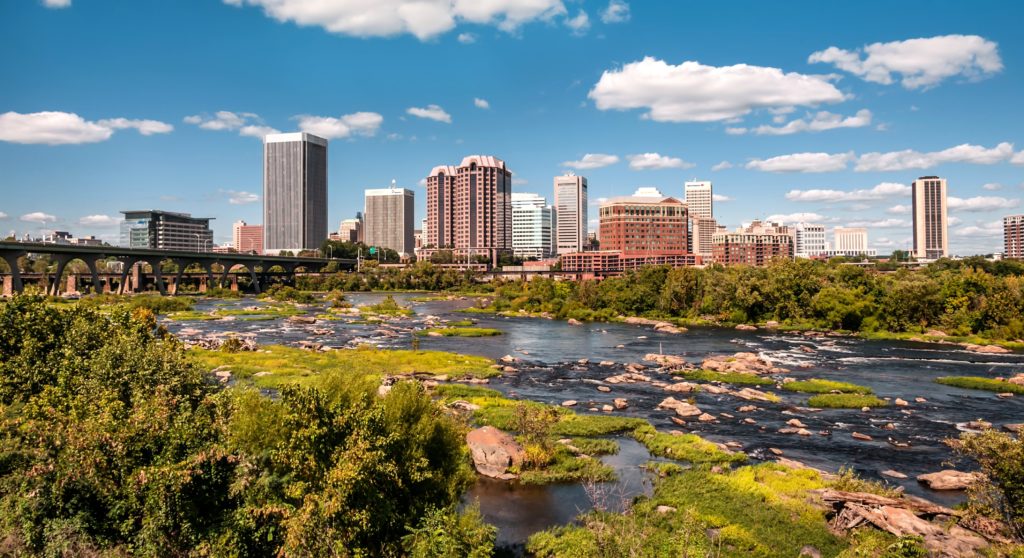 This area of Virginia is rich in culture which means that museum tours are great. The America's Civil War Museum resides here which is a multi site museum that gives you an in depth look to the historic war. If you are looking for something lighter, the Virginia Museum of Fine Arts is a great place to see some modern art.
A visit to Maymont, a 19th century estate is worthwhile while you are in the area. The architecture here is breathtaking as you step into the past with this vast estate. Another beautiful site is the Lewis Ginter Botanical Gardens offers 50 acres of themed gardens to peruse and will impress just about anyone. This colorful place offers children areas as well as themed light events if you come during the holidays.
Before heading to the coast, we recommend a stop at James River Park System. A local watering hole that is heavily used by those seeking to escape the hot summers with a cool splash in the river. This will get you in the mood to head east in search of the ocean.
Virginia Beach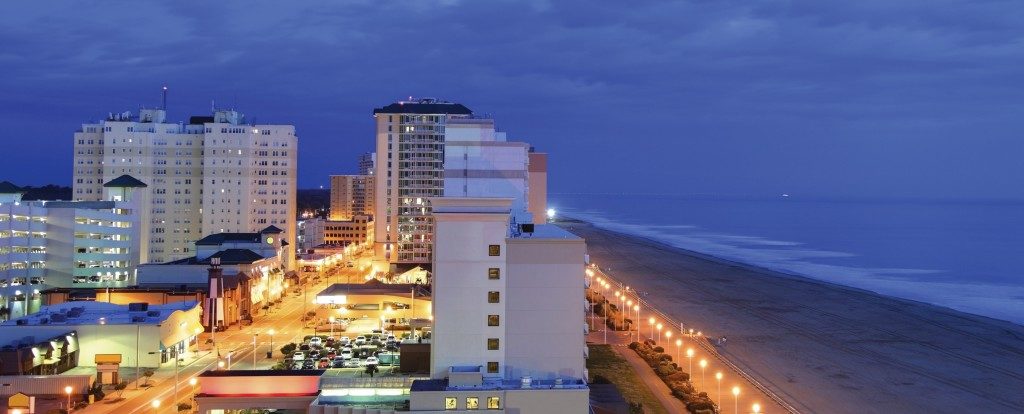 This coastal town offers fun for the whole family. With many state parks around, you will find water parks, adventure parks and plenty of white sandy beaches. This fun little beach town is just what the doctor ordered with lots to do for the whole family. We highly recommend getting a good book, a pina colada and finding a hammock on the beach.
The state of Virginia offers something for everyone and is sure to satisfy the whole family. With a ton of wildlife and nature, this state comes close to paradise.