New York – The City That Never Sleeps
New York is one of the most well-known states in America. Most people instantly think of Long Island and the bridges that connect it to the mainland. There seems to be endless activities and sights to see in this small state. This state includes the popular island but also extends east and north all the way to the USA – Canada border.
We'll start just south, at the Statue of Liberty.
Statue of Liberty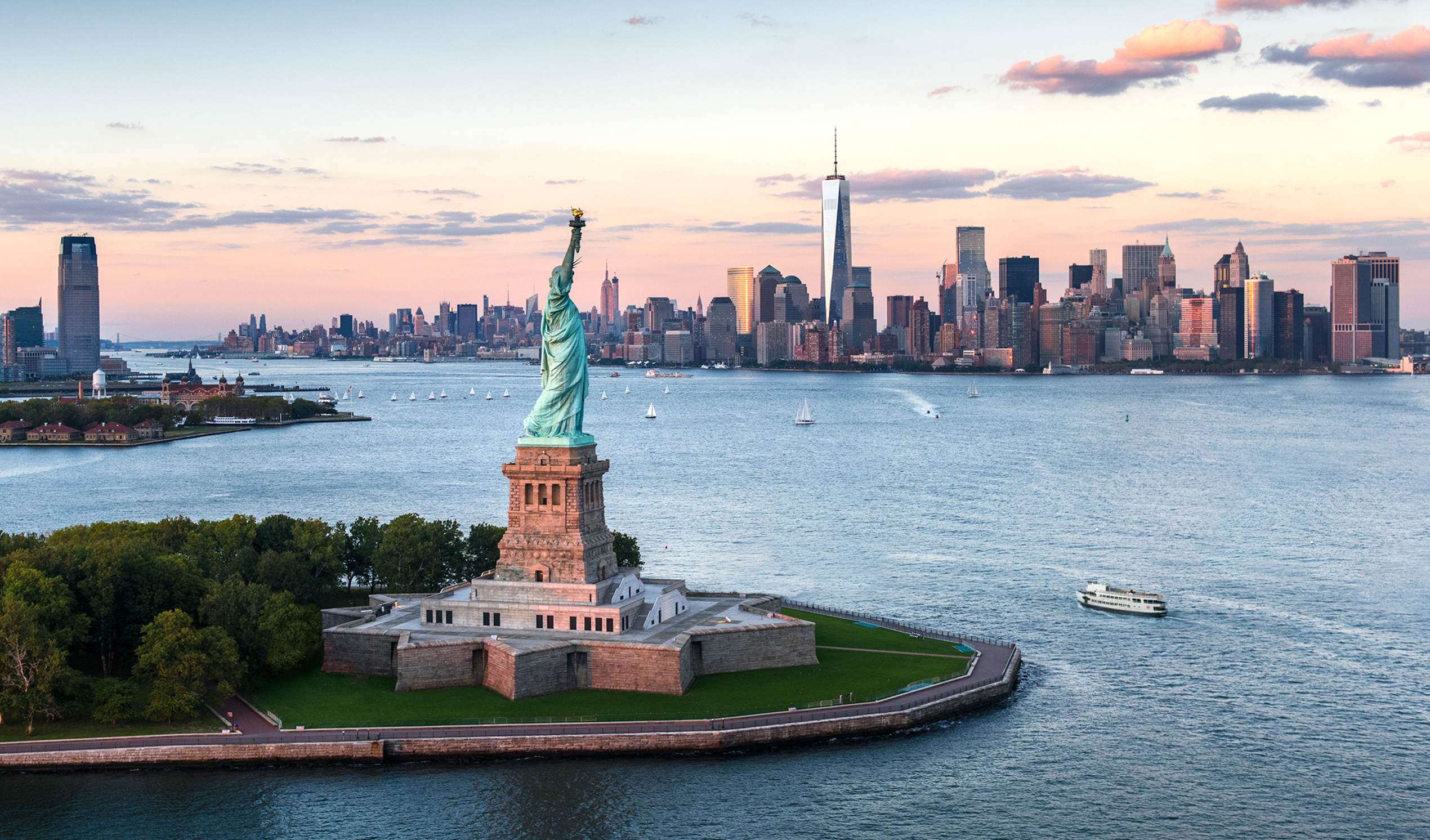 Most people don't know this but the Statue of Liberty actually sits in New Jersey. The statue was donated to the USA by France in 1886. It is made of copper and has changed to the famous blue-green color since then. There are boat tours that leave New Jersey and New York which can range from $18 USD to $54 USD. This statue can be viewed from afar at many different points in the city.
After taking your boat tour, we recommend heading to one of the most iconic buildings in New York. From here you will get a completely different view of this beloved statue.
Empire State Building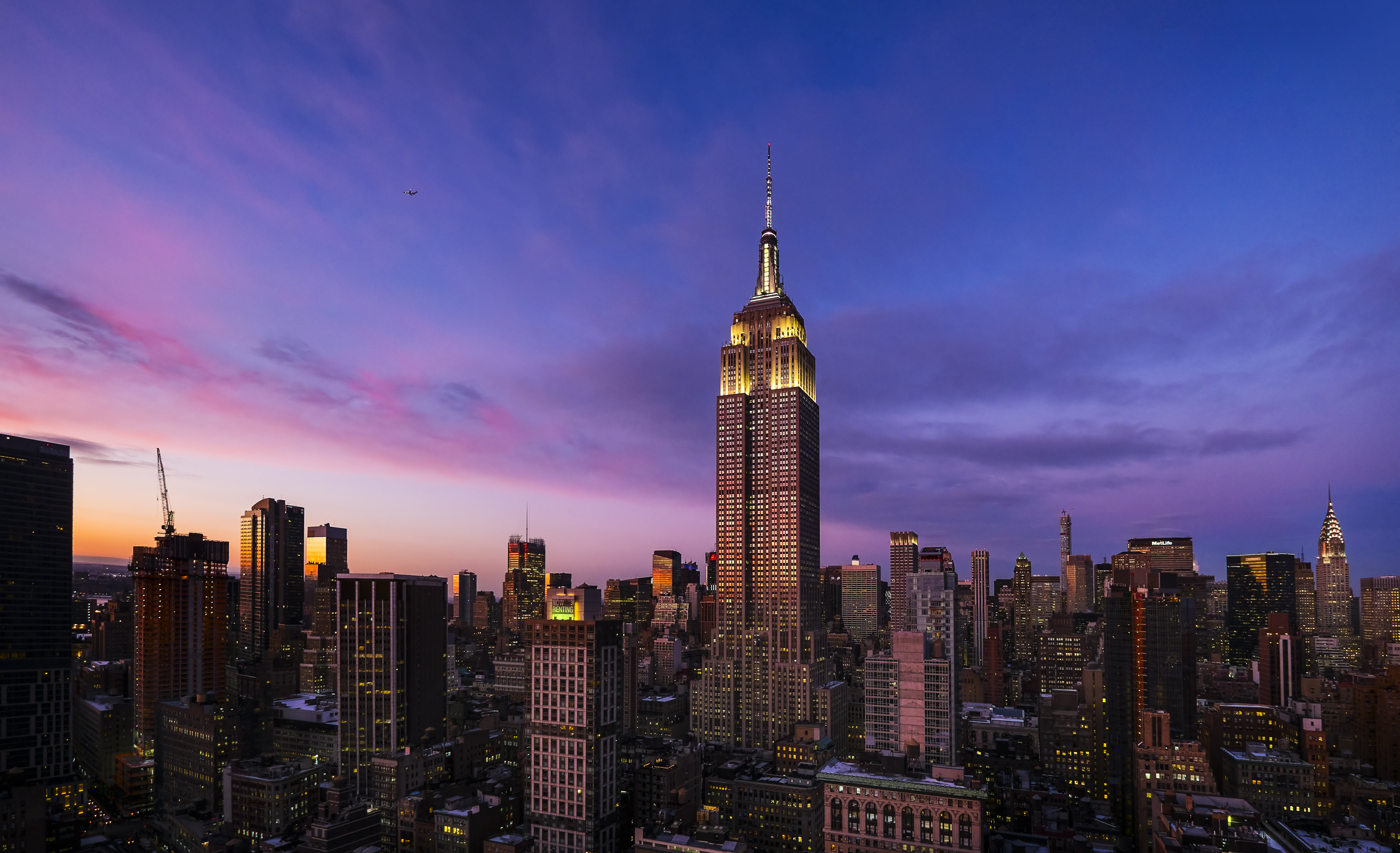 New York City really could be an entire post of its own, the true city that never sleeps. This vibrant 304 square mile area has a massive population sitting at 8.5 million people not to mention more than 50 million tourists the city sees a year. In amongst the craze that downtown sees there are a few iconic buildings that are must-sees.
Stretching over 420 metres into the air, the Empire State Building, once the tallest in the world, is an American icon. You are able to travel to its observatory deck which sits a staggering 373 metres in the air. Thought to be used a landing spot for blimps, there is still a catwalk designed for passengers to exit aircrafts on the 102nd floor.
After exploring the heights of the Empire State building, stop for a coffee in the famous Central Park.
Central Park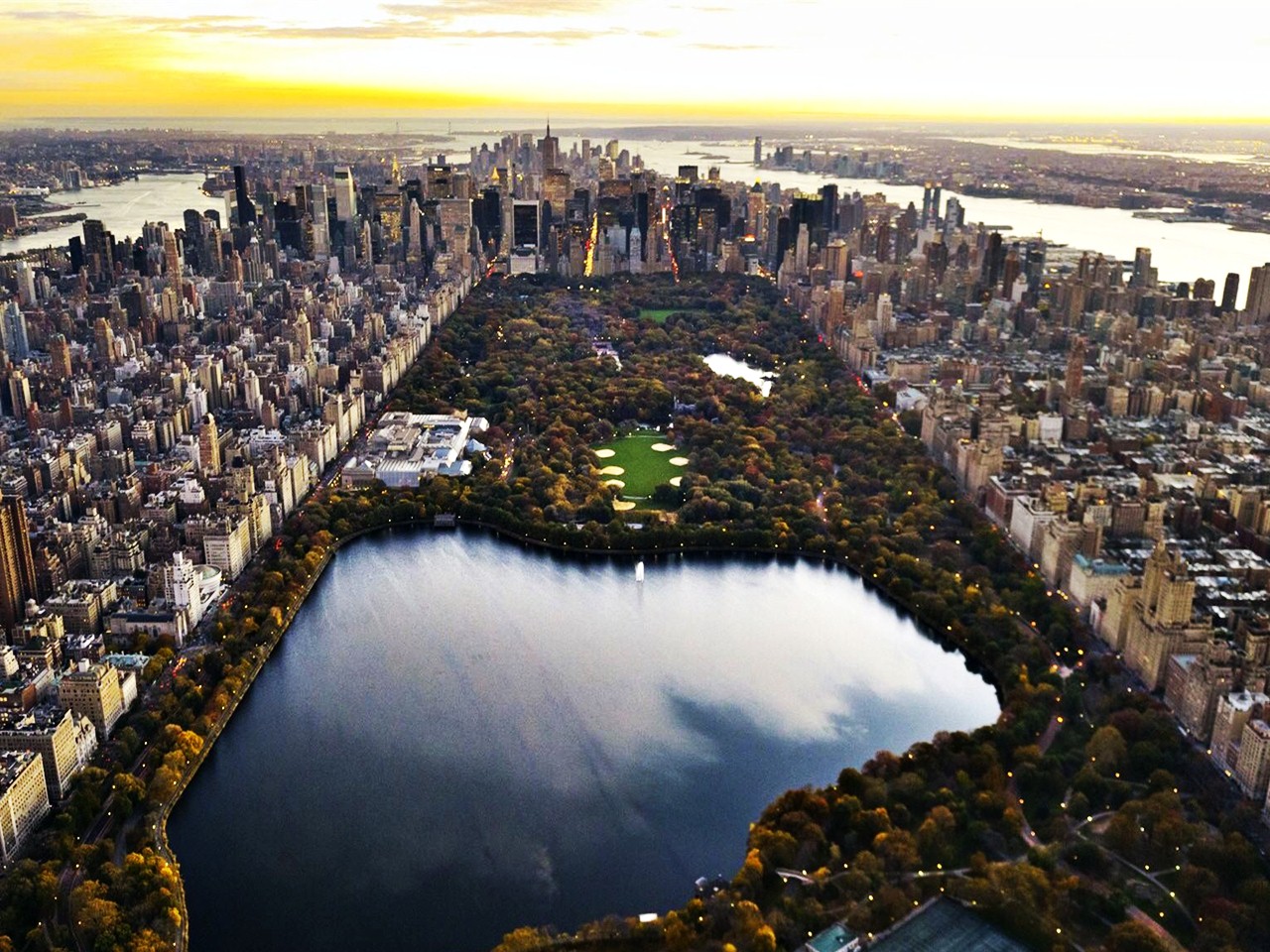 You may be thinking this is just your average park, but in a city as dense as New York City, a park full of lush greenery is a true sight to behold. This isn't your average park – Central Park is an impressive 3.4 square kilometre sitting right in the middle of the city. This park features a lake, many trails and bridges, a zoo and delicious coffee. Keep your eyes open as walking through this park you are bound to run into a few celebrities.
Once you have gotten a good taste of the city, travel across one of the many famous bridges to explore the rest of the state. Heading north you can expect a beautiful view nature has to offer.
Minnewaska State Park Preserve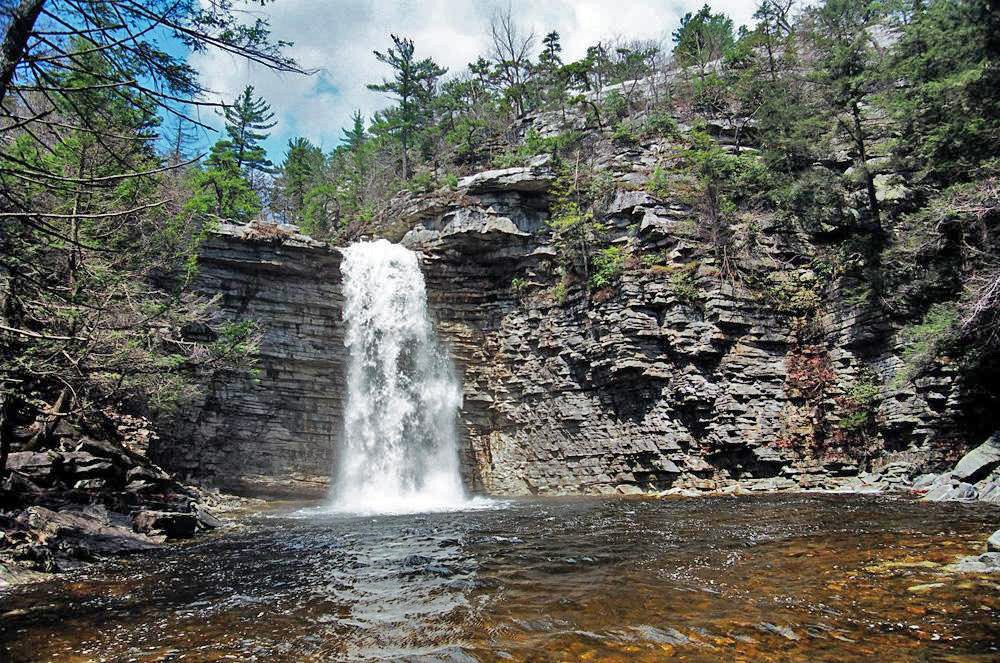 Leaving the craze of the city and heading north you will find that this state offers much more than meets the eye. This large park is a nature lover's heaven offering everything from forest trails, impressive waterfalls, lazy lakes and thrill-seeking rock climbing. Making the central park look small, this preserve is more than 26 times bigger. This park offers 3 skylakes as well as more than 40km of hiking trails to explore. More than just a day trip, this preserve offers much more to be explored.
Just north of the preserve you can continue on your trip to find the Howe Caverns. This is a must visit for families and thrill seekers. Second only to the Niagara Falls, the Howe caverns are one of the most visited tourist destinations within the state. A great place to go exploring or spelunking, these caverns are a must-see destination.  Heading west you can take a look at the most visited place in the state, Niagara Falls.
The American Falls (Niagara Falls)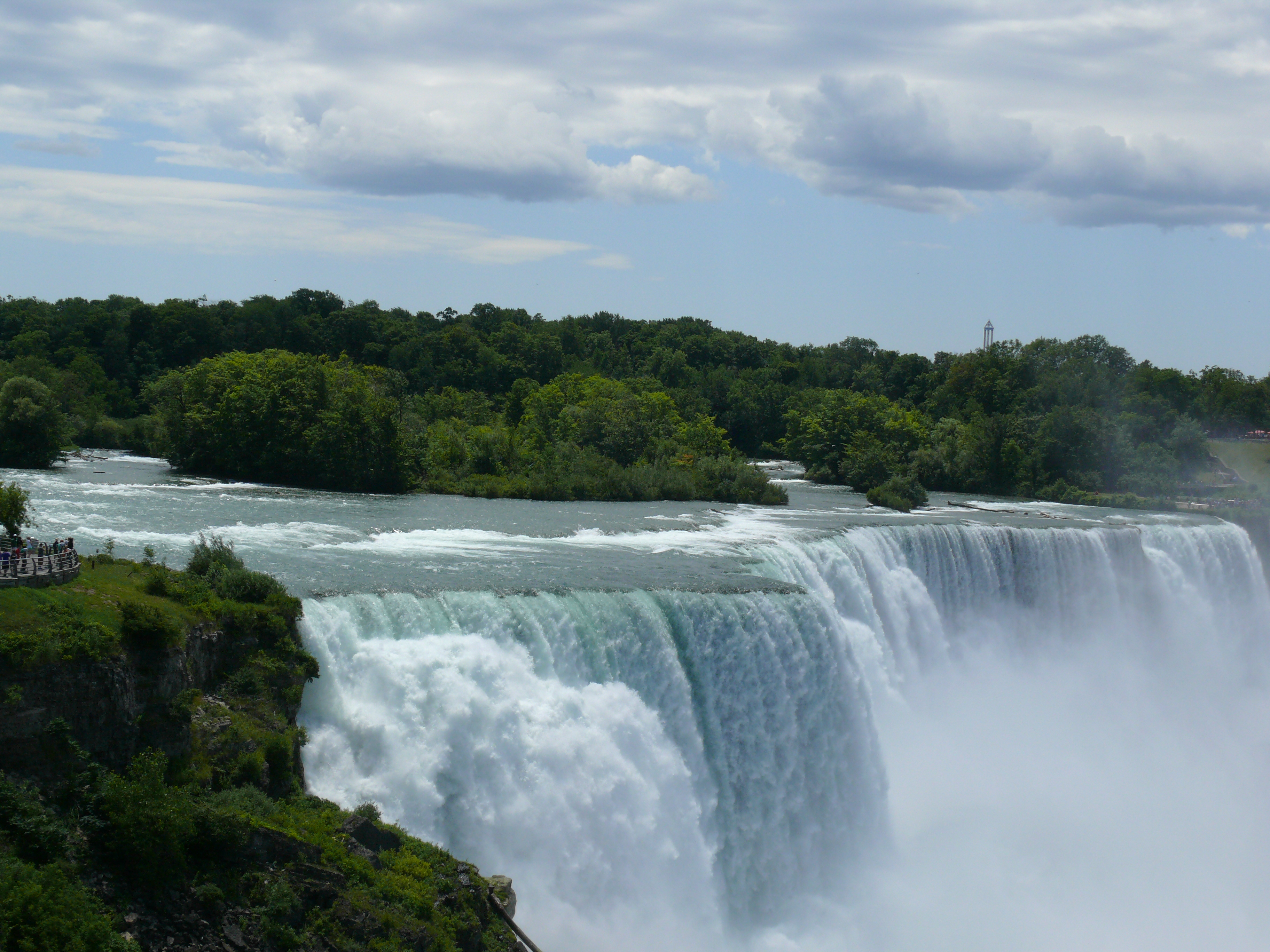 We end our trip at on the most breath-taking natural wonders of the world. This is an impressive sight to behold as you will get a bird's eye view of the 323-metre-wide American Falls. You can also climb up to a viewing point for the more impressive 793-metre- wide Horseshoe Falls. Together these combine to make the Niagara Falls, an unbelievably impressive waterfall that moves at speeds of 35mph (56.3 km/h). These falls lie directly on the border of Canada and the US and while it is undeniable that Canada has the better view of these falling waters, America has set up a walkway that suspends you over the falls for a nice bird's eye view. There are also boat trips you can take that will take you for a tour below the falls where you are guaranteed to be impressed. You will for sure leave wet from the incredible offspray, so be sure to pack a waterproof camera.
Read about more road trips here!