Thinking of getting a short getaway from this hectic city, without having the need to burn a hole in your pocket? What better way to do so then to go on a road trip in our friendly neighbour country, Malaysia? Don't look down on this little fella as there is so much more fun and hidden secrets laid in this country, waiting to be explored. Moreover, with everything at 1/3 the price, this trip will be pleasing to your pockets.
One of the highly recommended road trips is one with Cameron Highlands as its final destination because of its cool weather that brings fresh (literally fresh chilling) air into your lungs!
1. Lego Land
First up, you definitely cannot miss the nearby city of Johor Bahru, where you can bring your children to the fun and exciting Lego land. Experience walking through towering lego master pieces of extravagant castles accompanied by pieces of knights and dragons. Definitely an experience not to be missed. Moreover, with children-friendly, it is a must-go for families. Lego land also comprises both Lego land theme park and Lego land water park, so head over for a splash after sweating out from all the rides.
2. Malacca
After getting a quick shut eye, you can drive up a little more to reach the town of Malacca, known for its rich culture and heritage as well as the excellent, unique and authentic local Malaccan dishes. Don't forget to try their local delicacies like Nyonya Assam Laksa, ice cold Chendol and Wanton Mee, just to name a few. Just hang around Jonker Street and you will be able to find delicious food at every corner.
3. Cameron Highlands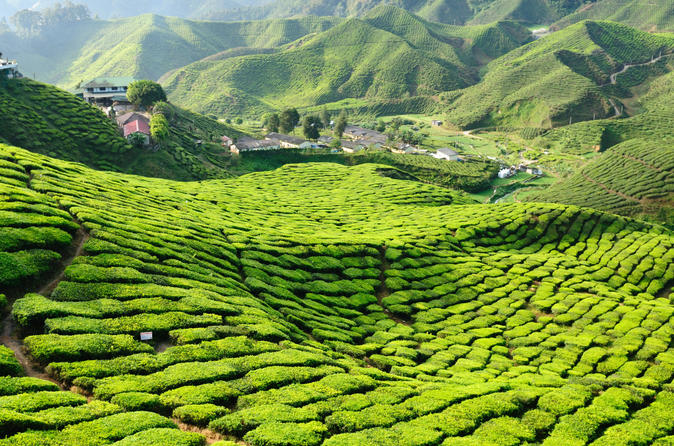 After you spend a day in Malacca, you can start driving up to Cameron Highlands where you will reach around evening. In the cold chilly, having steamboat for dinner is really one of the highlights. Cameron Highlands is known for strawberries and tea. Thus, do pop by the strawberries farms like Raju Strawberry farm to indulge in packets of freshly picked strawberries topped with honey, icing sugar and whipped cream. They also produce freshly prepared strawberry jam that can accompany a plate of scones. The prefect place to stop over for tea.
4. BOH Tea Valley Plantation
Another perfect place for tea would be BOH Tea valley plantation, where you will be able to witness how one of the world's top tea producer produce their tea from scratch. Immerse yourself in the view of the carpet of plantation, accompanied with ranges of mountains as the background with the cool breeze caressing your face gently. After going on the educational tour, you can drop by their café to taste their whole range of tea also.
The ideal trip for individuals and families. Affordable and able to satisfy your craving for a short gate away. A road trip is not only friendly on the pocket, but it grants you the freedom to explore and let loose, where you are no longer bounded by programmes and activities by taking control of every aspect of your trip. What are you waiting for? Pack your bags and head out now!