With the rise in popularity of car-sharing and short-term rental services, it comes to no surprise that many carmakers are looking to offer on-demand mobility services in Singapore.
The Rise of On-Demand Mobility Services
From TribeCar to BlueSG, there has been a sharp increase of car-sharing and short-term rental services entering the Singapore market. With this surge in popularity compounded by the stronghold of ride-hailing apps like Uber and Grab, the signs present a somewhat declining demand for personal car ownership.
And the fingers are pointing to one direction – money. While the standard of living in Singapore has been raised, so has everything else. From basic necessities like food and clothes to housing and of course, transportation services.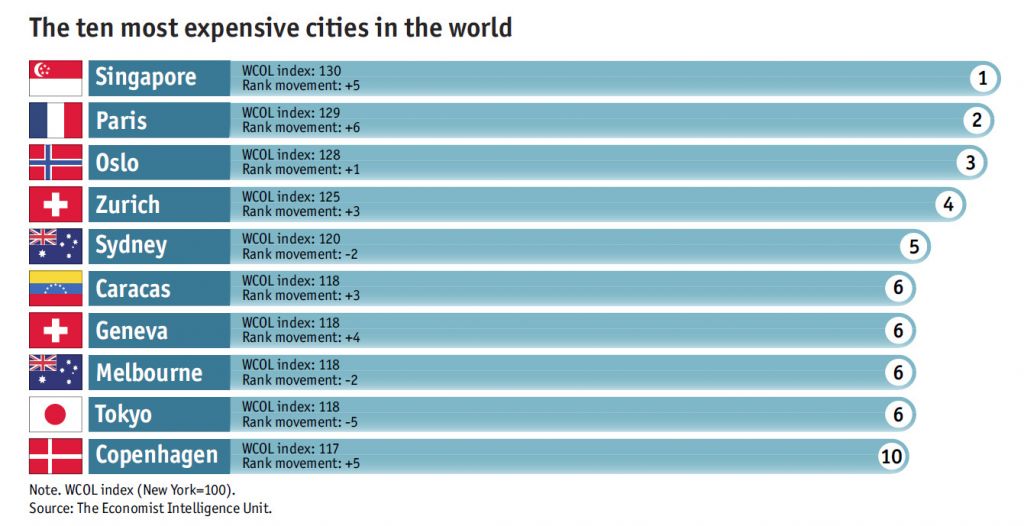 Singapore is labeled as the most expensive city to live in. So, it should come to no surprise that cars in the landlocked nation will cost you an arm and a leg and probably more.
The almost meteoric rise of these services shouldn't be surprising. The price of a basic car overseas can be more than double in Singapore. And this is without accounting for additional costs like maintenance, petrol and parking charges.
It's no wonder many Singaporeans are shifting away from car ownership to car-sharing and short-term rental services. The recently introduced BlueSG, an electric car-sharing service, saw a staggering 5,000 rentals in just the first three weeks.
Does this spell the end of private cars in Singapore? Unlikely. Find out why here.
Jumping on the Bandwagon
In light of this shift, a host of brands have declared their intentions and will soon (if they haven't already) jump on the bandwagon. Which will add to the rapid growth of on-demand mobility services.
Some notable names include the prestigious German automakers BMW and Audi, American powerhouse Ford and automotive giants Daimler. While many of these brands have not introduced their on-demand mobility services in Singapore, these services are already operating elsewhere.
Additionally, some carmakers have made a cautious and 'safer' push into this market. These include Toyota and Hyundai, opting for a conservative approach by investing in ride-hailing service Grab.
Let's take a look at what some of these brands will be offering.
Audi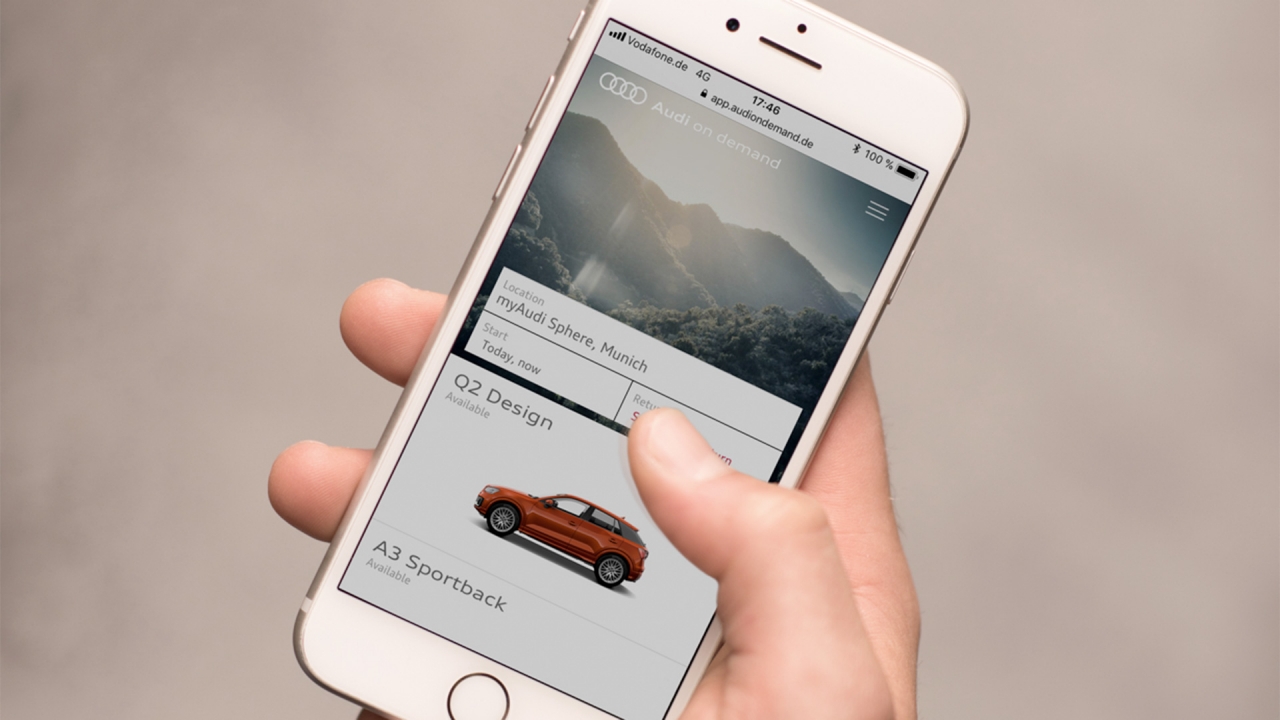 German automakers Audi has recently released a premium on-demand mobility service in Singapore. The service has been operational in cities like Hong Kong, China, San Francisco, Greater Manchester and Munich Airport. The premium service allows customers to book an Audi, have it delivered to your location and picked up when you're done – all at the convenience of your fingertips.
While you can rent a car for up to 28 days, the minimum reservation period is just 4 hours. The price fluctuates from $76 for the A3 sedan to $244 for the Audi Q7 SUV, both for a 4-hour block.
These cars will come with the latest features Audi has to offer, insurance coverage and a bunch of complimentary accessories. Apart from an on-demand service, the concept aims to give potential new customers a first look and allow them to test drive their cars while providing them with the Audi experience.
BMW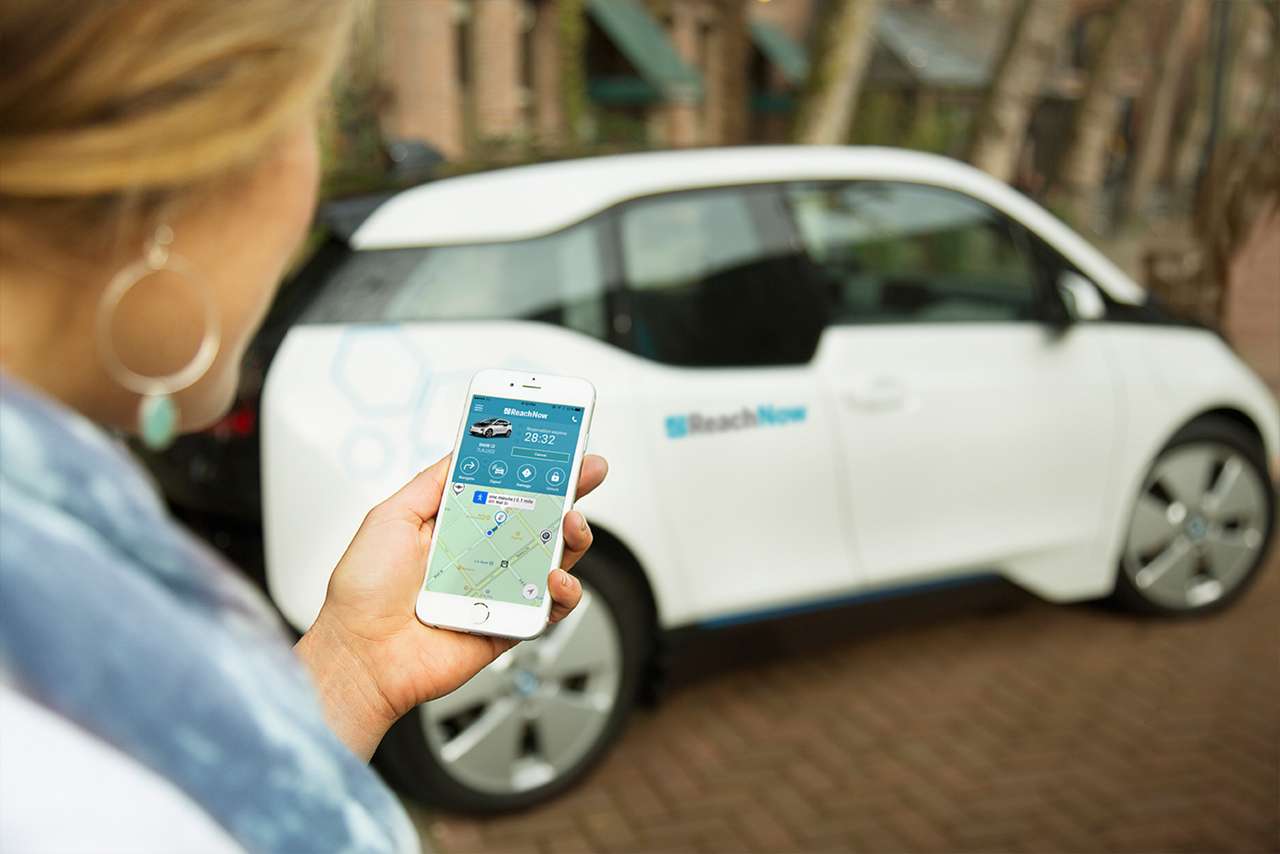 BMW, the luxury automobile manufacturer launched a car-sharing service, ReachNow in 2016. Starting in the United States, the service has since expanded to China. Customers have the choice of renting from BMW and Mini's fleet of premium vehicles. With an extra option to choose between an electric or petrol-based car.
The service gives you a lot of control and options. You can choose between paying by the minute, hour or day. You can choose between driving or a chauffeur service. And the maximum rental period of car for up to 120 hours with no minimum.
Because everything is done through an app, customers are guaranteed comfort and convenience.
Ford
The trend continues with the American carmakers Ford.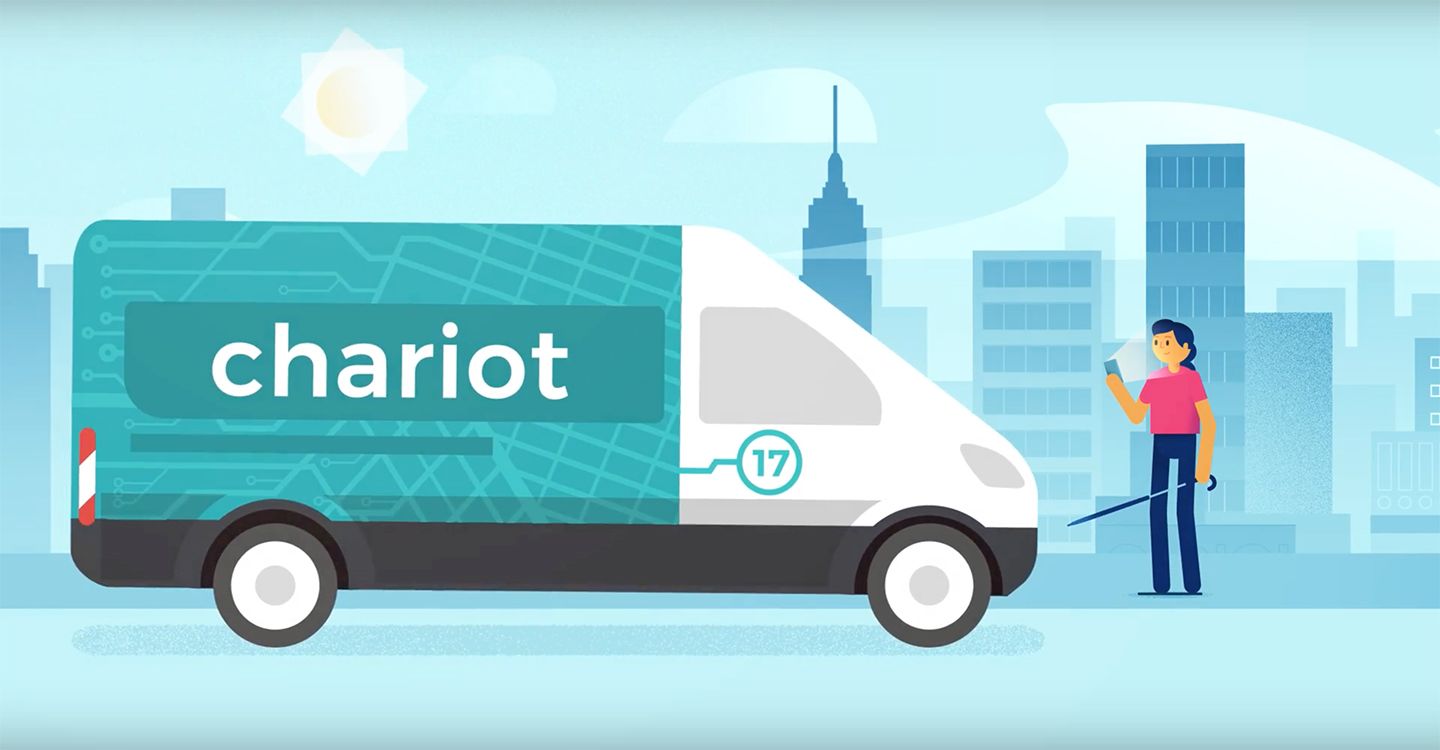 The automakers recently launched a shuttle service that allows consumers to book seats on a 15-seater bus, all through your smartphone. The service, named Chariot, draws vast similarities to the Grab Shuttle service in Singapore.
While Chariot predominantly serves cities in the United States, Ford has made plans to expand the service to other cities in the United Kingdom and beyond.
Chariot also provides a charter service and business plans for everyone. Also, Ford introduced a car-sharing service for London natives in 2015. But after just a year or so, the company decided to conclude the service.
General Motors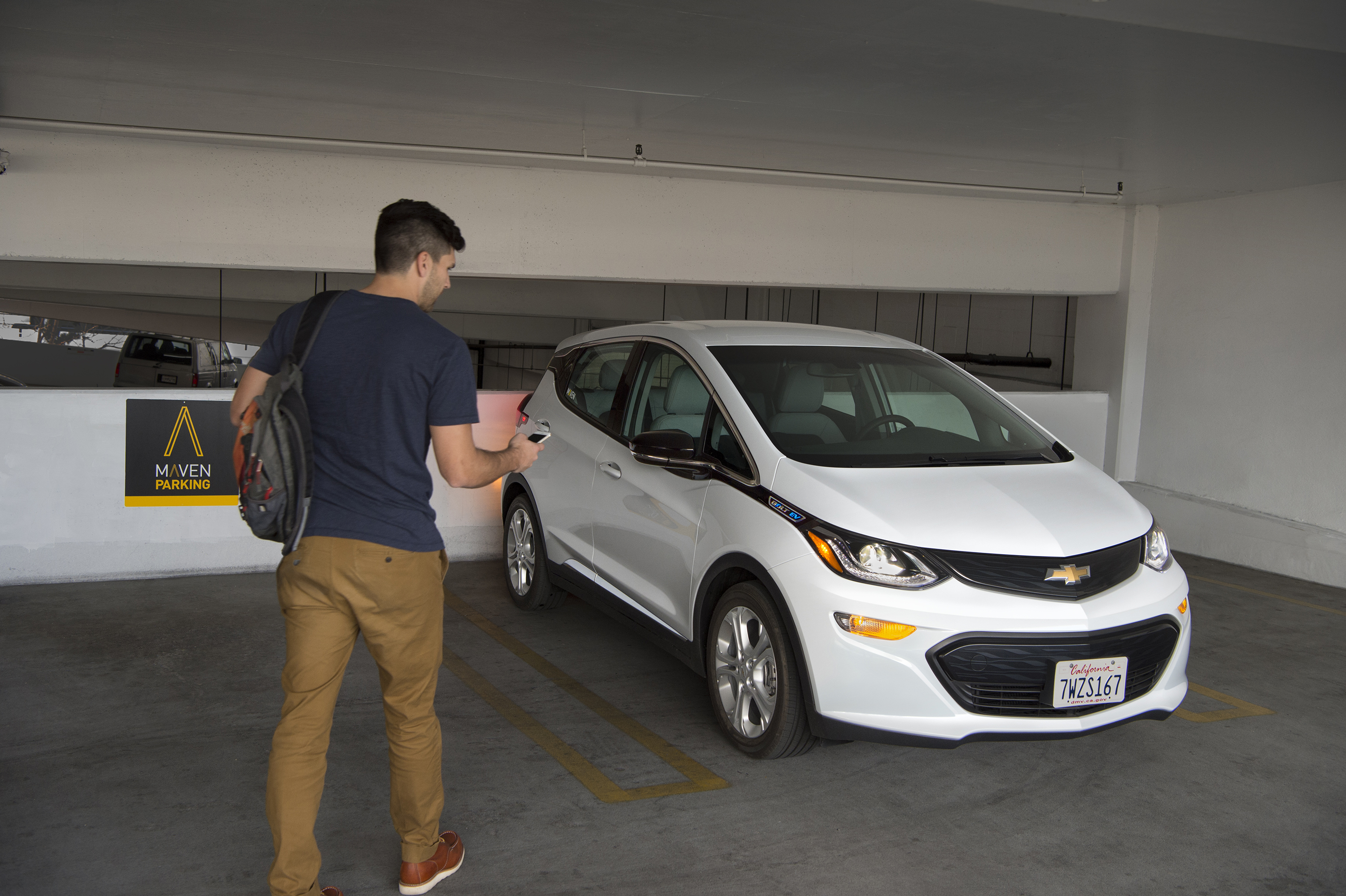 General Motors – the American makers of Chevrolet, Buick, Cadillac and GMC – launched an on-demand car sharing service in 2016. Called the Maven, the service offers users to rent cars from their extensive fleet of vehicles at very affordable prices.
The service is currently available in 17 cities across the United States. With over 5,000 registered users and 4.2 million miles (or 6759244.8 KM) driven. The success of the service can be accredited to how it's a perfect mix between owning a car and not owning one.
Users get the luxury of owning a car but without the financial burden and problems that might come with it.
Also, users can choose to be charged hourly or per day. Additionally, the wide range of vehicles available make it a major plus point. From eco-friendly vehicles to petrol-based sedans and even SUVs.
Almost Here
While car-sharing has been around for about 20 years, it hasn't been a popular choice among drivers here. First introduced in 1997 by NTUC Income's Car-Sharing cooperative, the whole idea only gained traction recently.
With a wide range of companies offering such services, it has given customers a variety to choose from. Whether you need a car for an hour, a whole day or just 10 minutes, users are now empowered by the options available. From electric vehicles, petrol-based, sedans, MPVs and even sportier options – the shift to car-sharing from car ownership won't be as painful.
Especially helpful is the fact that premium and luxury automakers have noticed this trend and are willing to enter the market. Which is especially useful for owners of these premium cars. The extra options allow the transition to car-sharing a whole lot easier for this particular group.
Also, it gives the average joe the opportunity to sample premium cars which would otherwise be impossible. Even though there's only one brand offering the service, you can expect more premium carmakers to join them very soon.
The on-demand mobility service is primarily catered to Singaporeans who do not own a car or are thinking of cutting costs. Also, some premium automakers look at this opportunity to give potential new customers a taste of the luxurious experience they offer.
If you prefer owning your very own car, you can find one here. Convenient and simple, Carro offers you the chance to purchase a brand new or used car with no hassle and no hidden fees. Browse through a premium selection of cars in Singapore's very first online car showroom today!
People also liked:

BLUESG: REDUCING THE NEED TO OWN A CAR?
THE FUTURE OF TRANSPORT IN SINGAPORE
WHY HYBRID & ELECTRIC CARS WILL BE POPULAR IN 2018