Test Drives
Porsche 718 Boxster: Squeezing out more with less
As a spiritual successor to the Porsche 914, Boxster was presented to the public with the same goal, to provide more affordable alternative to the iconic 911. In 2012, the third generation Boxster came to the market, and it's safe to say that it's by far the best one yet. Among other things, its chassis has been upgraded, its weight is lower, and PDK dual clutch reworked too.  In 2016, Porsche introduced the third generation Boxster with flat-four instead of flat-six engines, naming it 718. We put the 2016 Boxster 2.5 PDK under the spotlight to see how it compares to its 6-cylinder brothers.
At A Glance
Upsides:
Smooth and comfortable ride
Everyday practicality
Superb handling and breaking
Excellent safety equipment
Downsides: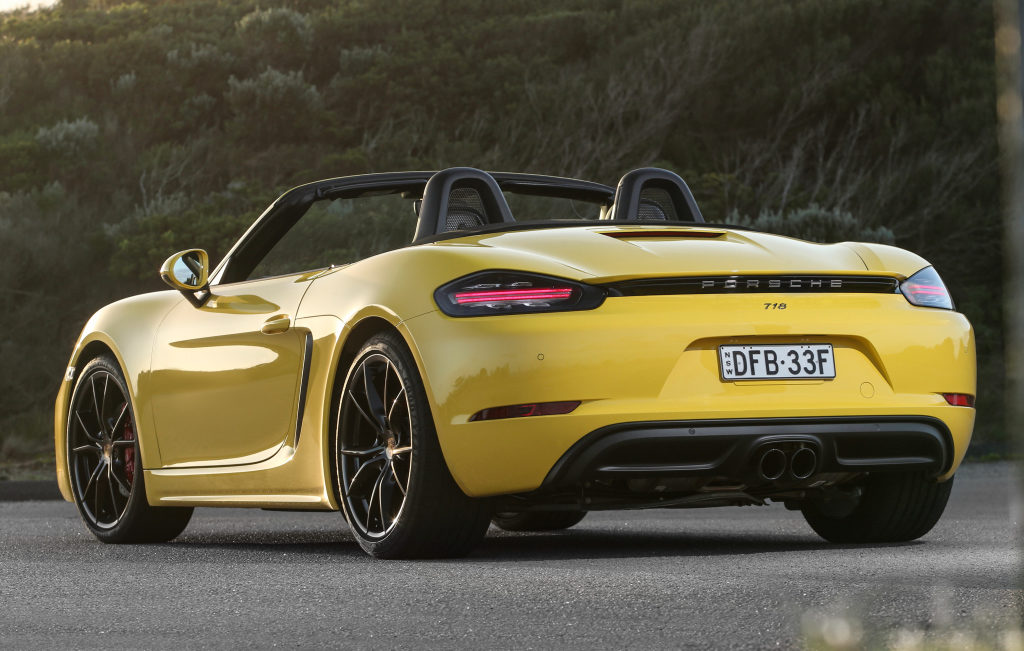 Design 4.0 / 5.0
Drawing design cues from the current 911 and the fantastic 918 hypercar, Boxster is undoubtedly an elegant roadster, but it's also a bit bland compared to the more exciting-looking (and also cheaper) competition, like the Lotus Elise. But, no matter what, Porsche's distinctive silhouette is still there, which is always a plus, and the interior is beautiful, yet simple and functional. Everything about the Boxster is so classic, yet very modern at the same time, and Porsche is the master of making timeless cars.
Engines, drivetrain and performance 4.0 / 5.0
With the turbocharged 2.5l flat-four engine, Porsche Boxster has respectable 350 horses under the bonnet, and 420 Nm of torque. S model has VTG – variable turbine geometry, meaning that there's virtually no lag. Also, PDK, dual-clutch transmission greatly improves gear shifts, enabling the Boxster S to accelerate from 0 to 100 km/h in 4.4s, or 4.2s should you opt for Sport Chrono Package. Its top speed sits really high at 285 km/h, but a turbocharged flat engine can't have good consumption. In the city, Boxster drinks up 13.7l/100 km, and 7.4l/100 km combined. Considerable power, mid-engine layout, superb steering, variable torque vectoring and active suspension are among the factors that make the Porsche Boxster S a very potent drivers' car, and not just a boulevard showoff.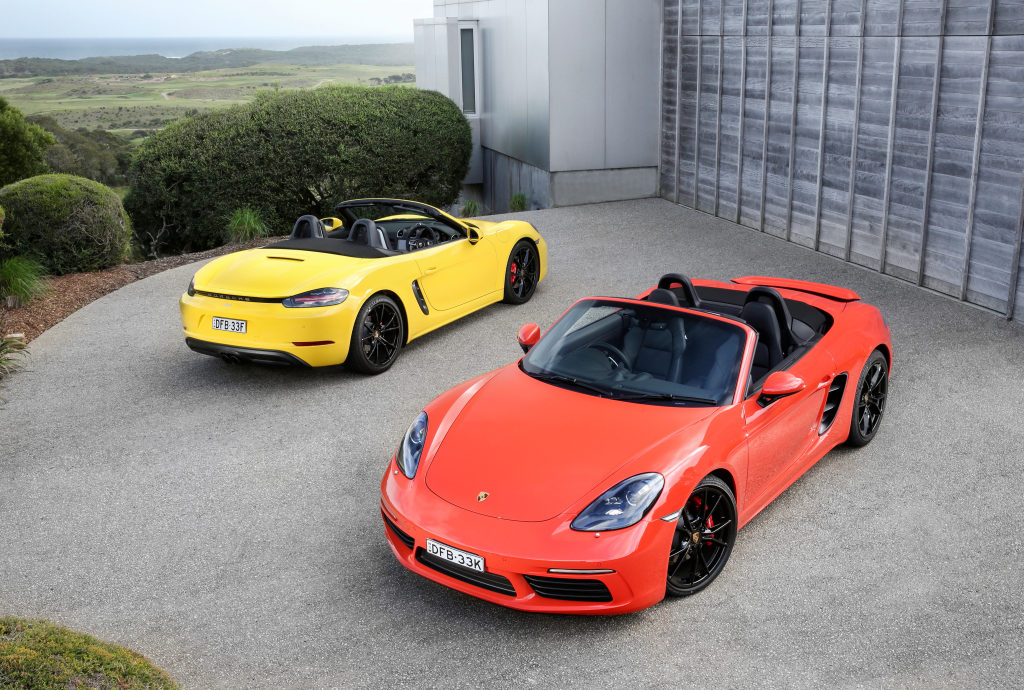 Trim levels 5.0 / 5.0
Even in standard trim, Porsche Boxster is equipped with more than enough. Leather seats come as a standard and are both comfortable and functional in the corners, there's AC, and infotainment comes as a standard too. As an option, there are Connect and Connect Plus modules which further enhance the connection between your car and your smartphone. The Sound Package Plus option provides the driver with BOSE sound system, but there are also BOSE Surround System and Burmester audio system for the biggest audiophiles. For everything else, there's the Porsche Exclusive option, the one that brings bespoke detailing to your future car.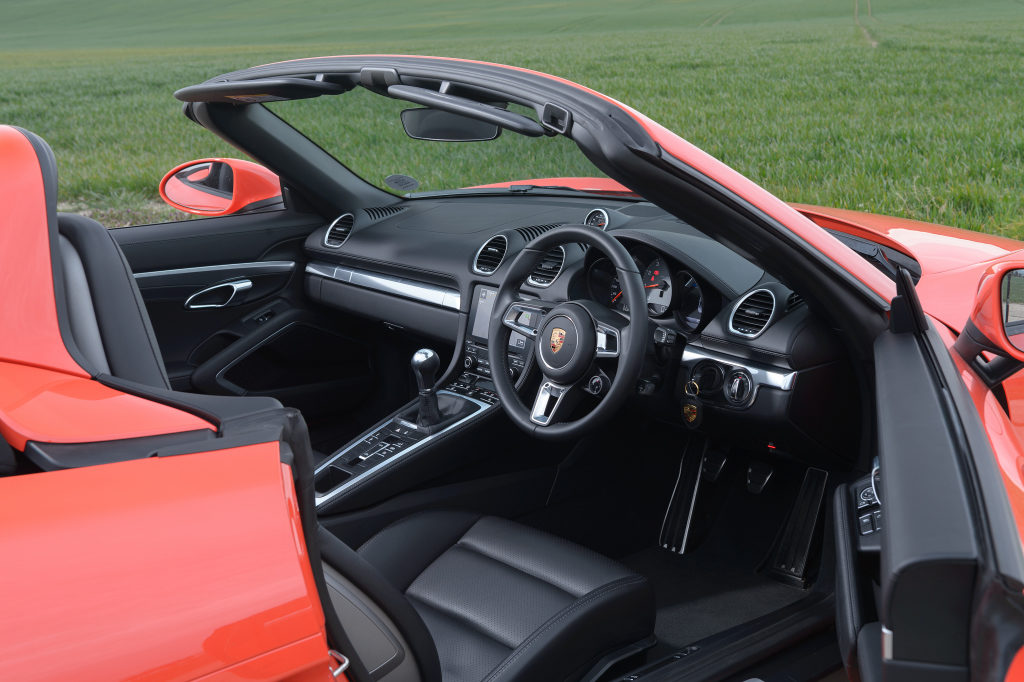 Safety 5.0 / 5.0
For a convertible, Boxster is extremely safe. First of all, there are the brakes, four ventilated discs or PCCB, Porsche Ceramic Composite Brakes which come as an option. Then, there's the side impact protection system in the doors, front, side and thorax airbags, that all come as standard equipement. Of course, as a convertible, the Boxster has an efficient front and back roll-over protection.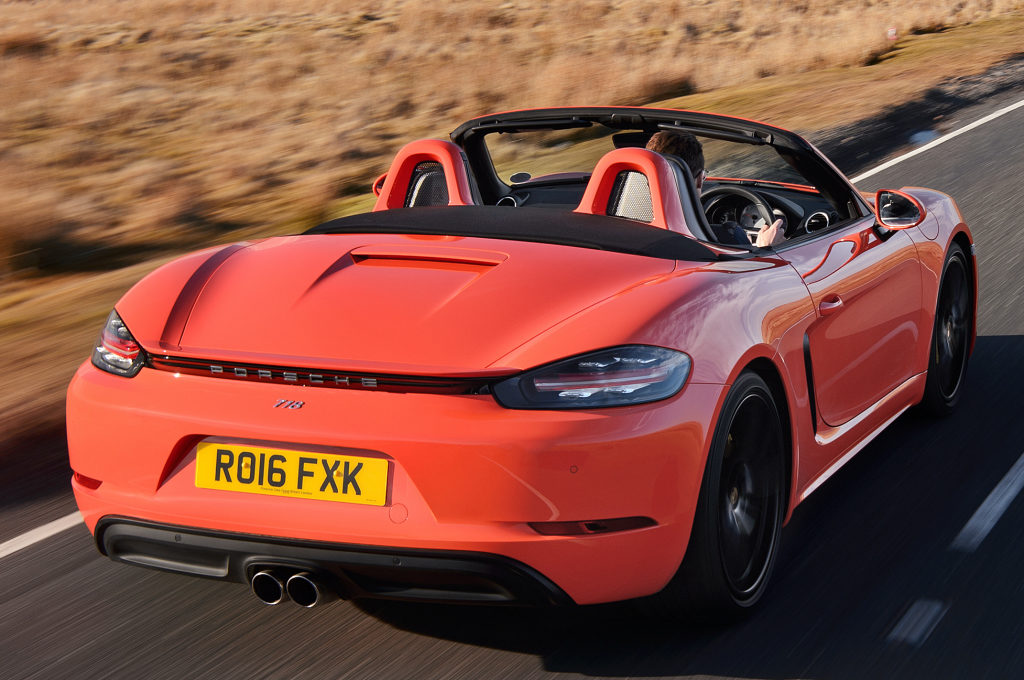 Conclusion 4.5 / 5.0
Porsche Boxster has once again succeded to offer the 911 performance for the fraction of a price. The Boxster is still no 911, but is a potent sports car in its own right, even with the turbocharged flat-4 engine. Not only it offers respectable numbers, but it handles superbly, and with dual-clutch transmission and variable turbine geometry, everyday driving is easy and comfortable. Much like the 911, Boxster is a true everyman's sports car that can be driven both as a daily commuter and a trackday racer.