When the time comes to replace your brake pads, you'll know. The information can come in the form of squeals from the brakes or in the form of slight shakes while you are braking. Now, this is a pretty straightforward job for any car owner and there is often no need to drive your car to a mechanic if all you need to do is replace brake pads. However, if you opt for a DIY, you also need to know what brake pads to buy.
A few decades ago this would have been an easy answer. Most brake pads were made of asbestos, since it quickly dissipates heat which generates during braking. However, there is a problem. While braking there is a byproduct of dust and breathing in asbestos dust proved to be a terrible idea. So, manufacturers had to turn to new materials.
Currently, there are four most common types of brake pads and the information below should make you far more prepared to make the best choice for your car.
1) Ceramic brake pads
They are often used on passenger cars and lighter trucks. Ceramic pads create very little dust and they endure high temperatures with ease. Moreover, they disperse heat with ease. The only big disadvantage is that ceramic brake pads are noticeably more expensive than other options. They are a great idea for sports cars and anyone who has no issues with costs of parts, but since those are rare, read on for some other options.
2) Semi-metallic brake pads
These are the most common today. They were the natural evolution once the asbestos ones became forbidden. They are now made of several different metals that include iron, copper and steel and these are put together using resin. They are far less expensive than ceramic ones, but they are more damaging to rotors so they create far more dust and increase noise levels. Even though their performance is far from the one of ceramic brake pads, these are the most common choice as they do their job perfectly well and have a reasonable price.
3) Low-metallic brake pads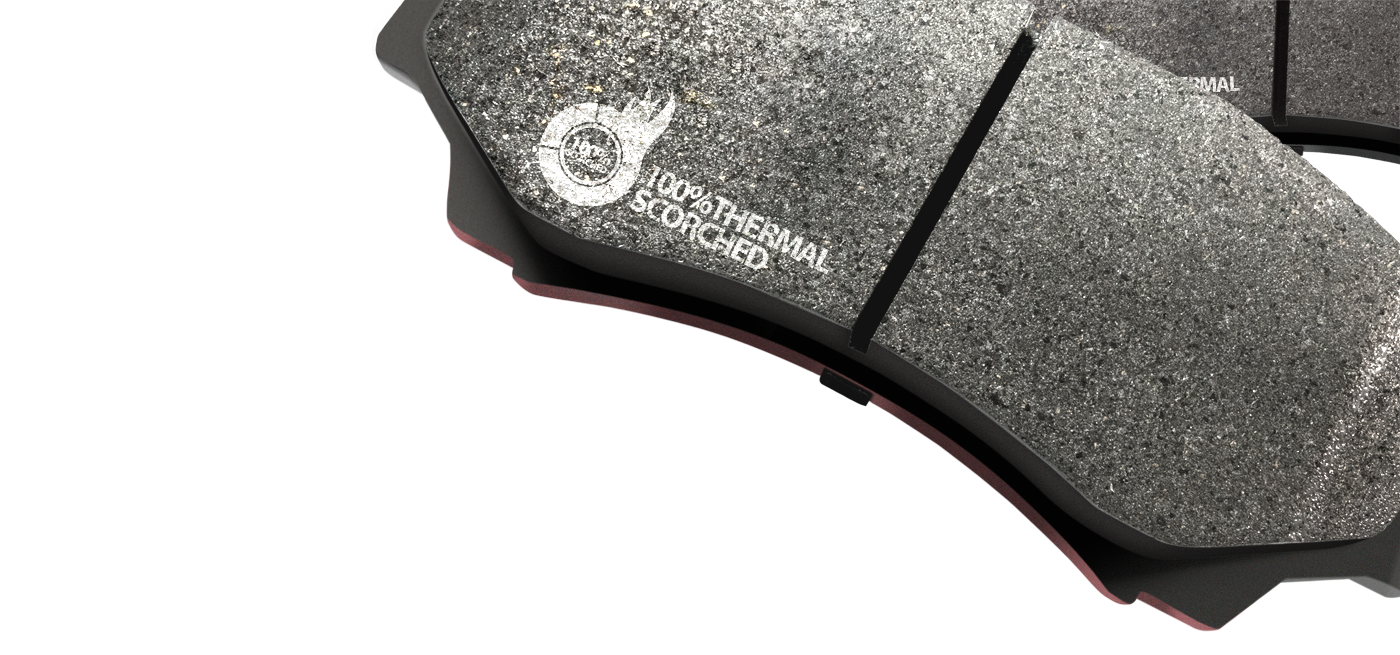 They are the first level of upgrade over the semi-metallic ones. They use less metal, which makes them quieter and less severe on rotors. Their braking capability is also on a higher level and they get rid of heat easier. This is why they are most common on heavier duty vehicles such as commercial vehicles, busses and trucks.
4) Organic brake pads
Organic brake pads include Kevlar, carbon, glass and high-quality resin. They are amazing when it comes to effects on rotors, braking performance and diminishing the amounts of dust, but dissipating heat is not where they are best. This means they are the perfect choice for drivers who often break quickly and aggressively. In these situations, their improved performance will prove invaluable, while they will not have a lot of time to develop heat related issues.
You may have noticed that these descriptions are pretty simplified when it comes to materials used. This is so because most manufacturers will tend to keep their production processes a secret. However, you don't need to know every ingredient to be able to discern what kind of brakes you need. The semi-metallic ones are simply good enough for vast majority of practical uses; the low-metallic ones go a notch further, while the ceramic ones offer top performance but also come for premium price.