Affectionately called the Godzilla, the GT-R is Nissan`s best sports car and one of the best and most famous Japanese performance models of all times. Since the late `60s, GT-R has been the fastest version of the Skyline model range and due to its performance, it soon developed a cult following on domestic Japanese and Asian markets. Currently in the sixth generation, GT-R had become an independent model, not connected to the Skyline series anymore. Introduced in 2007 with sales start in 2008, current generation R35 GT-R is one of the oldest sports cars on the market, but don`t think it is the slowest. In fact, the Godzilla still is capable of beating much more expensive exotic cars and deliver unbelievable levels of performance and driving dynamics.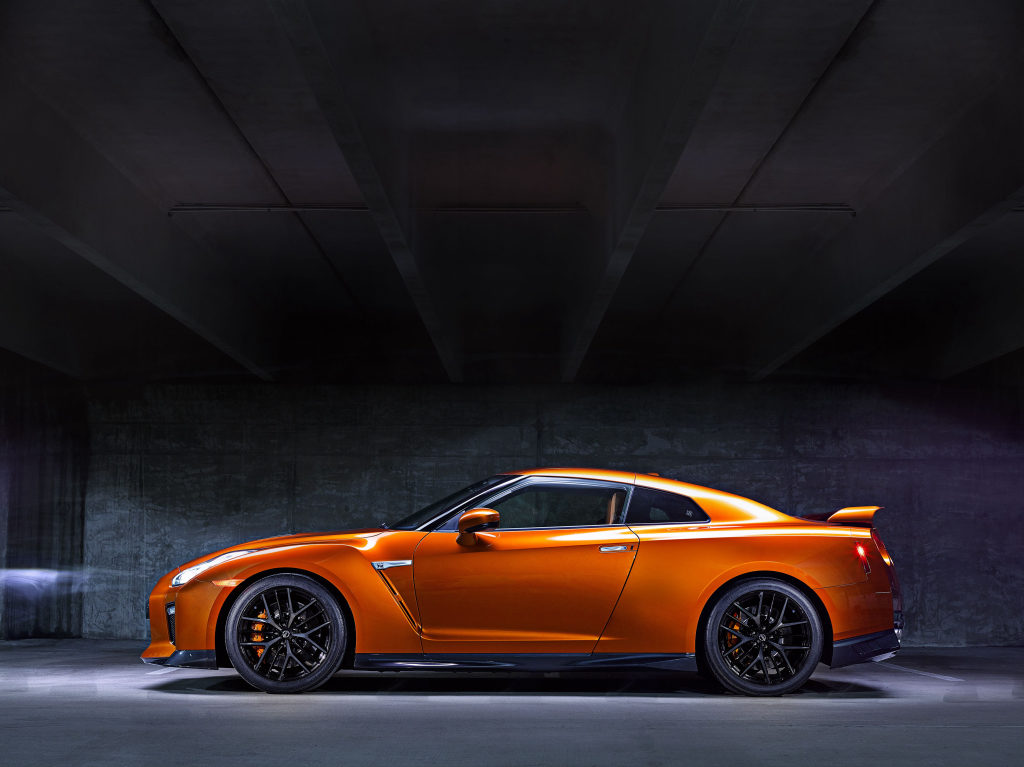 At A Glance
Upsides:
Brutal performance
Power
Equipment
Downsides:
Old model
Availability
Design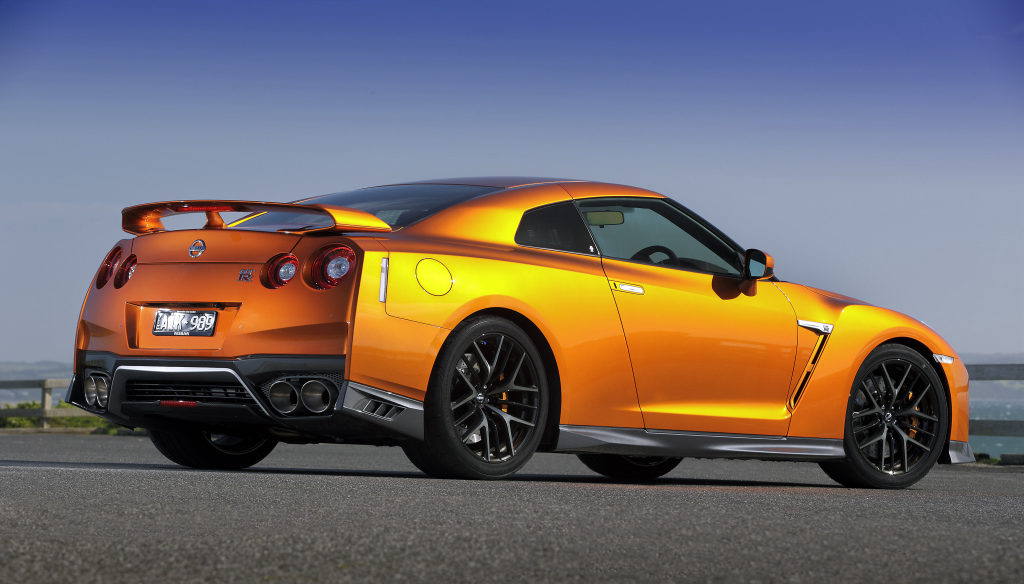 Design: 4.0 / 5.0
The basic shape of the R35 GT-R is very recognizable since the car is almost 10 years in production. Nissan tried to introduce a fresh new shape, but it produced a somewhat strange form with a bulky front end, low silhouette, and wide fender flares. The car definitely looks aggressive and fast, but it isn't beautiful and the only thing that connects the design of the R35 with previous models is the look of the rear end with four signature tail lights and the spoiler. Although marketed as a 2+2 coupe, this car is in fact a two seater with a really small amount of space in the back. The interior is function over form and despite it is very easy to use and all the buttons are accessible, the looks are pretty outdated compared to the newer models in this class.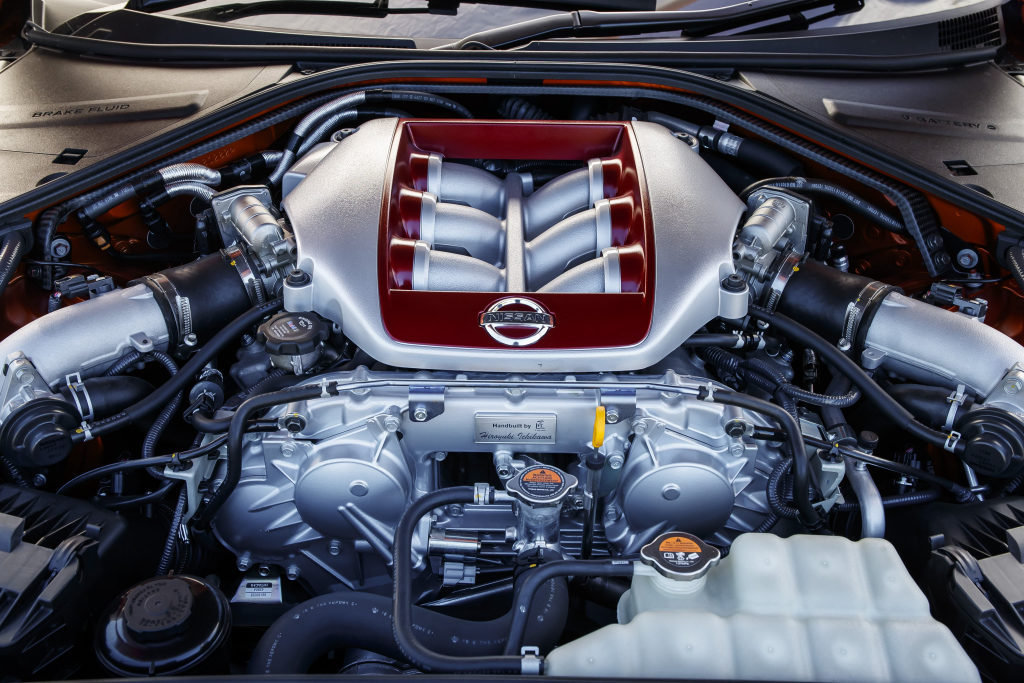 Engine, drivetrain, performance: 5.0 / 5.0
The best part of the Nissan GT-R is the technology and performance and the centerpiece of this model is a fantastic 3.8-liter turbocharged V6 engine with 550 hp and 612 Nm of torque. The engine features a host of advanced components and innovative materials in order to produce such big power figures and stay reliable and street legal. The transmission is dual-clutch 6-speed automatic with three driving modes (Normal, R-Mode, Save) which change the settings and influence the driving feel. As expected, the power is delivered to all four wheels through the intelligent all-wheel drive system which ensures perfect traction, secure road holding and amazing acceleration. Just look at the numbers that GT-R produces: 0 to 100 km/h in 2.7 seconds and over 310 km/h of top speed.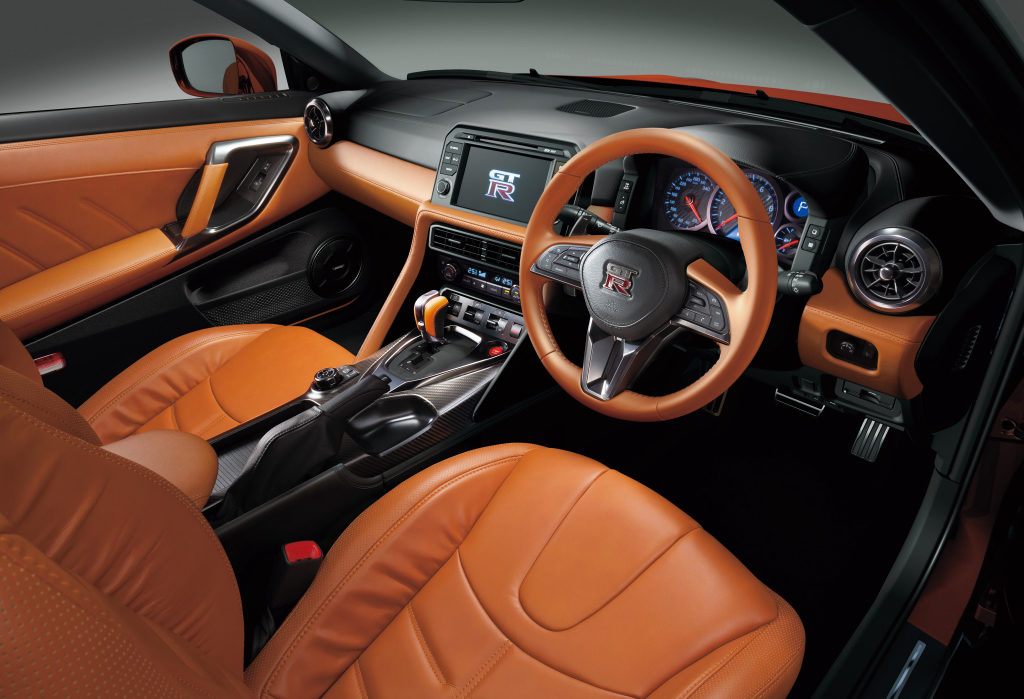 Trim levels: 4.0 / 5.0
Nissan is offering GT-R on Singapore's market with only one trim level but with a long list of optional extras. However, over the years, Nissan has introduced many special versions all of which were produced in limited numbers so if you are interested in one of those models, you should first check with the dealer. As for the standard equipment, you can expect full leather interior, automatic climate control, an infotainment system with navigation on the center console, as well as the choice of wheels and colors.
Safety: 5.0 / 5.0
The GT-R is a hi-tech sports car not only due to its advanced systems implemented in its drivetrain and engine, but for its powerful safety systems which will keep you on the road and out of the hospital, even if you drive aggressively. First, there are big six-caliper brakes which will stop this heavy car with ease. Then there are ABS and EBD systems as well as ESP and special launch control which will allow you to accelerate from a standing start as fast as possible. Of course, dual airbags with sensors are standard equipment.
Conclusion:
It is no surprise that the GT-R is so popular and respected all over the world. The amount of advanced technology, precise engineering and amazing power this car has is mind-blowing and results in lightning fast performance and ultimate driving experience. It is an older model due to be replaced soon, but it is still capable of outrunning the competitors.