Test Drives
Mitsubishi Attrage: Improved With Styling Cues?
Marketed as an affordable small sedan, Mitsubishi Attrage has been assembled in Thailand since 2013. It is a classic, three box sedan, and is based on the Mitsubishi Mirage, a hatchback successor to the Colt. In some countries, Attrage is branded Mirage G4, but in Mexico, it is being badge engineered as the Dodge Attitude. As a cheap city car, this subcompact sedan caters to the lowest income customers in need of reliable city ride. In Singapore, the facelifted version is available with a 1.2L engine and CVT transmission, but more on that later.
Design 4.0 / 5.0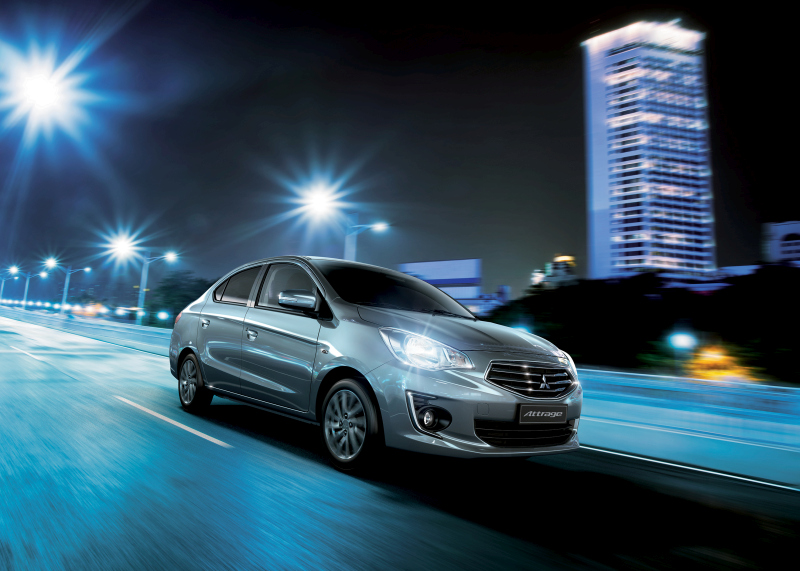 When it comes to entry-level automobiles, design is almost always following function over form, but Attrage managed to do both. Its looks may not look pleasing for European or North American customers, but its design has been thoughtfully executed for Asian market. As a sedan derived from a hatchback, the Mitsubishi Attrage is not universally beautiful. However, its design is unusually consistent for a hatch conversion, and, what matters more, it is functional, has an easily accessible trunk, and 450L of cargo space. The interior also has enough storage space, as well as some interesting features for its class, such as rear armrests with dual cup holders.
Engine and drivetrain 3.0 / 5.0
As said, Mitsubishi Attrage has just one engine-transmission option, and that is the 1.2L 3-cylinder MIVEC petrol engine, releasing 77 horsepower. It is mated to an INVECS-III CVT transmission unit, and together, they power the car's front wheels, enabling the top speed of 170 km/h. That combination results in the engine sounding a bit tired during higher speeds, but in city driving, the Attrage is a perfect car, with the best turning radius in its class at 4.8m. When it comes to consumption, it is around 4.8 L/km, with CO2 emissions of 113 g/km.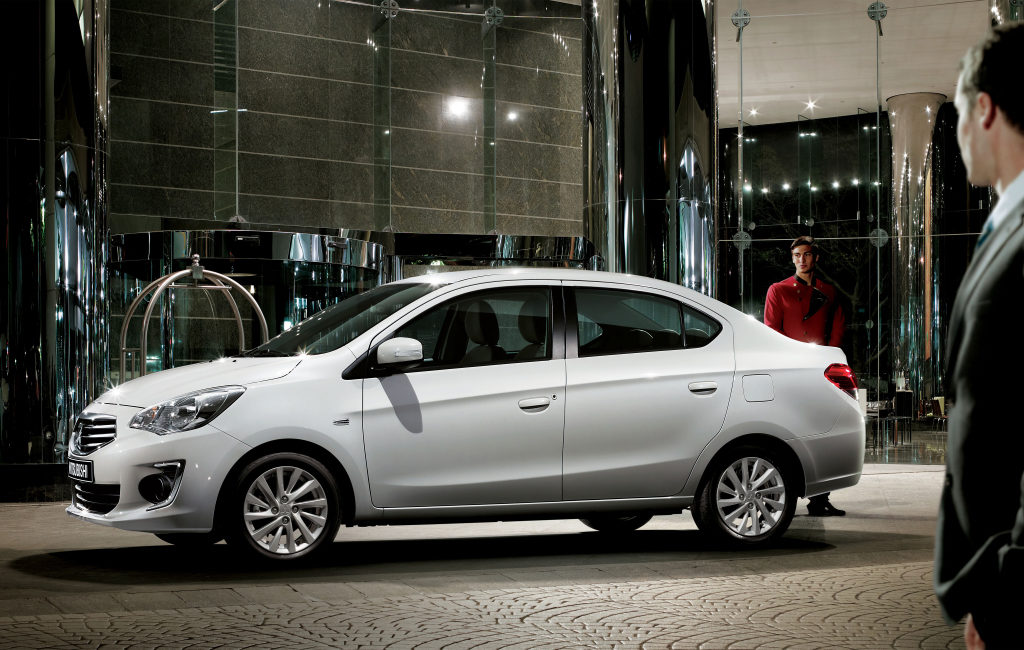 Trim 3.0 / 5.0
Since the Attrage is a relatively cheap city car, there's not much to expect when it comes to equipement and features. It has multifunction steering wheel, keyless start, smart key and remote boot release, which are good conveniences in the class. Also, it has fog lamps, 15" rims and side mirror indicators. When it comes to interior features and multimedia, leather steering wheel and seats are available, and so are automatic climate control, and USB connectivity. However, there are no electric seats, Bluetooth connectivity, reverse sensors, navigation, nor knockdown rear seats which are available in the hatchback. Though not rich in trim and amenities, Mitsubishi Attrage has the essentials of having a comfortable city ride.
Safety 4.0 / 5.0
When it comes to safety and security, what's worth noting first is that the Attrage has been built from high tensile steel, using the Reinforced Impact Safety Evolution body construction. That means that optimal materials were used to keep the weight of the car down to just 900kg, as well as successfully absorb and disperse crash energy. ABS brakes also feature EBD, or electronic brake distribution, ensuring that the brake force is evenly distributed to all four brakes. Speaking of brakes, Mitsubishi Attrage comes with front discs and rear drums. In case of crashes, driver and passenger are protected by two airbags, but it's also worth noting that the Attrage doesn't come with ESP.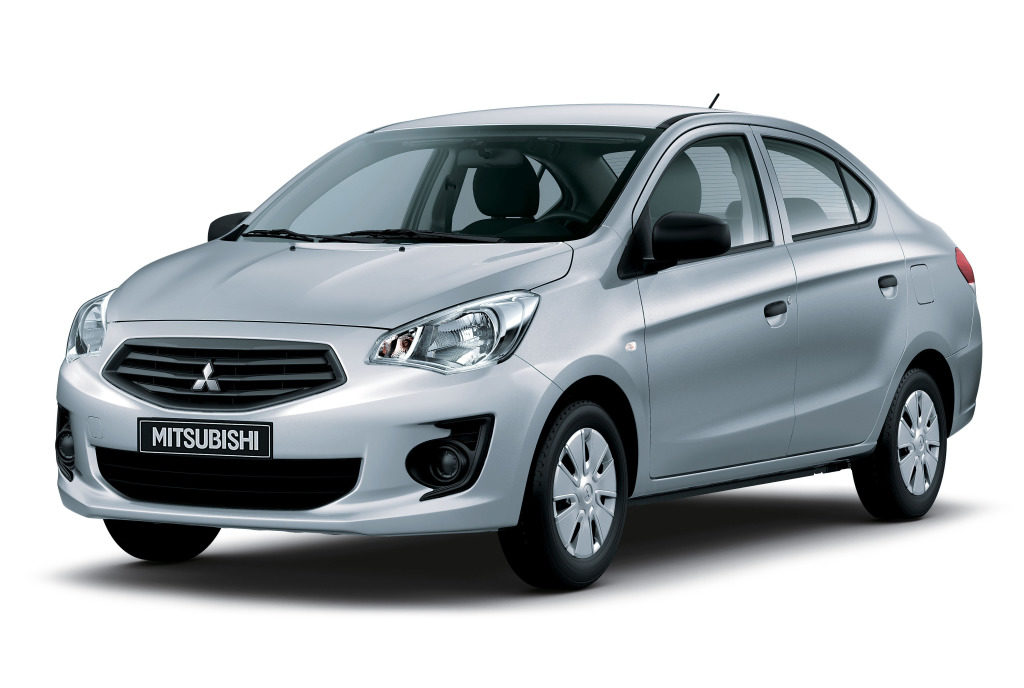 Conclusion
All in all, Mitsubishi Attrage is a solid choice for a city car, but not a particularly good one if you're planning to take longer trips or bigger hauls. Its boot space is considerable, but still limited as a result of separated trunk, but the overall design is functional. Its key selling points are great manoeuvrability, lightness and low fuel consumption, combined with enough amenities for carefree city driving. Safety could be improved with ESP, which is not used often in traffic jams, but can come in handy on the open roads. If you are on a limited budget and need a car mainly for everyday city driving, the Mitsubishi Attrage can be a car for you.
Upsides: design and safety
Downsides: engine and trim levels