Test Drives
Mini John Cooper Works: At The Edge of Style
In the world of hot hatches and compact performance cars, Mini John Cooper Works holds a special place. Not only it is one of the best cars around which delivers high performance and driving dynamics, but it has heritage that is over 50 years long, dating to the early `60s and original Mini Coopers which were Goliath-killing racing machines. That is why we are excited to present you the modern, 21st century incarnation of legendary Mini in form of John Cooper Works special edition.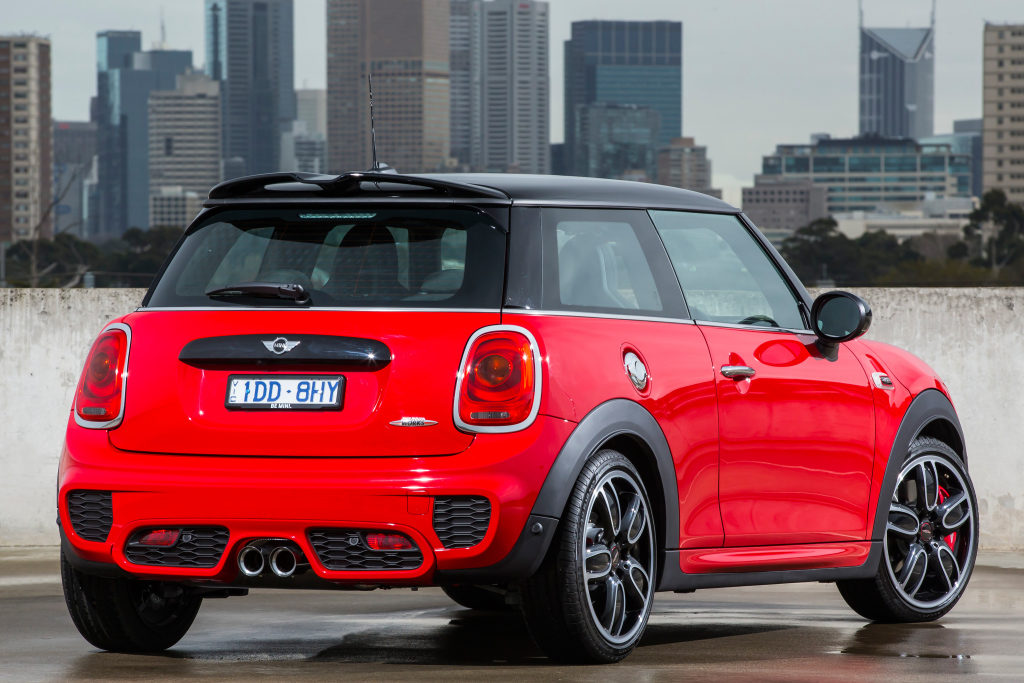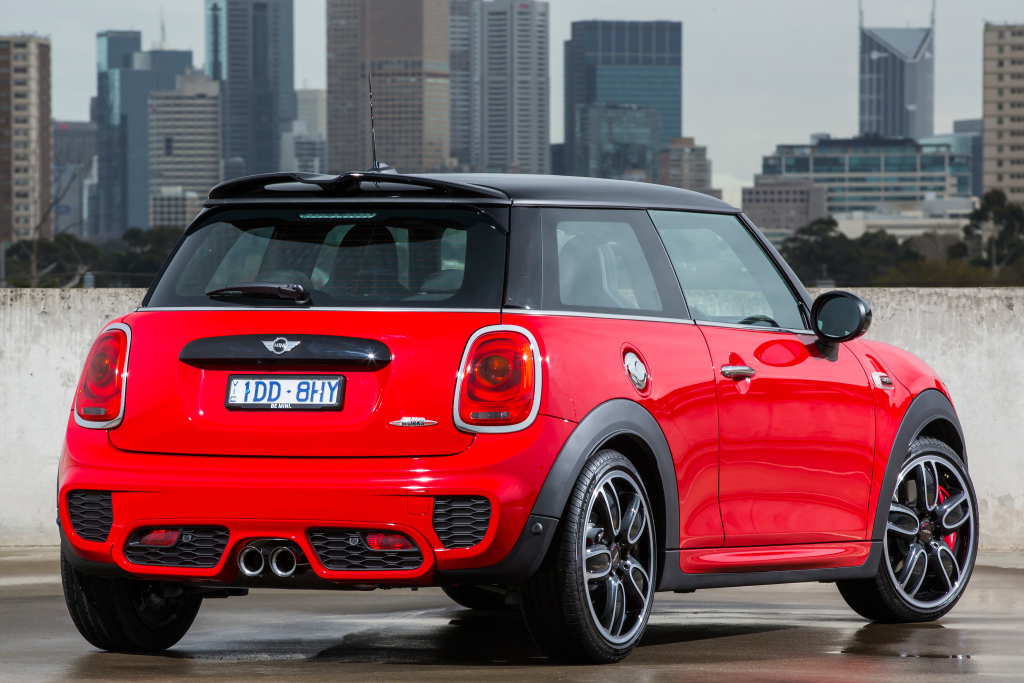 At A Glance
Upsides:
Looks
Performance
Driving dynamics
Downsides:
Not much space in the interior
Price
Availability
Design: 5.0 / 5.0
The new Mini or the modern reincarnation of the original Mini dating to 1959 is a well-known model since it has been introduced in 2000. Over the years, it had a couple of redesigns and improvements, but the basic retro shape and characteristic details haven't been changed. We can say that this is one of the most successful retro designs in the industry and even now when the retro trend has gone, it still manages to endure the test of time. The John Cooper Works edition even has some body modifications and options to distinguish itself from the regular Cooper and Cooper S.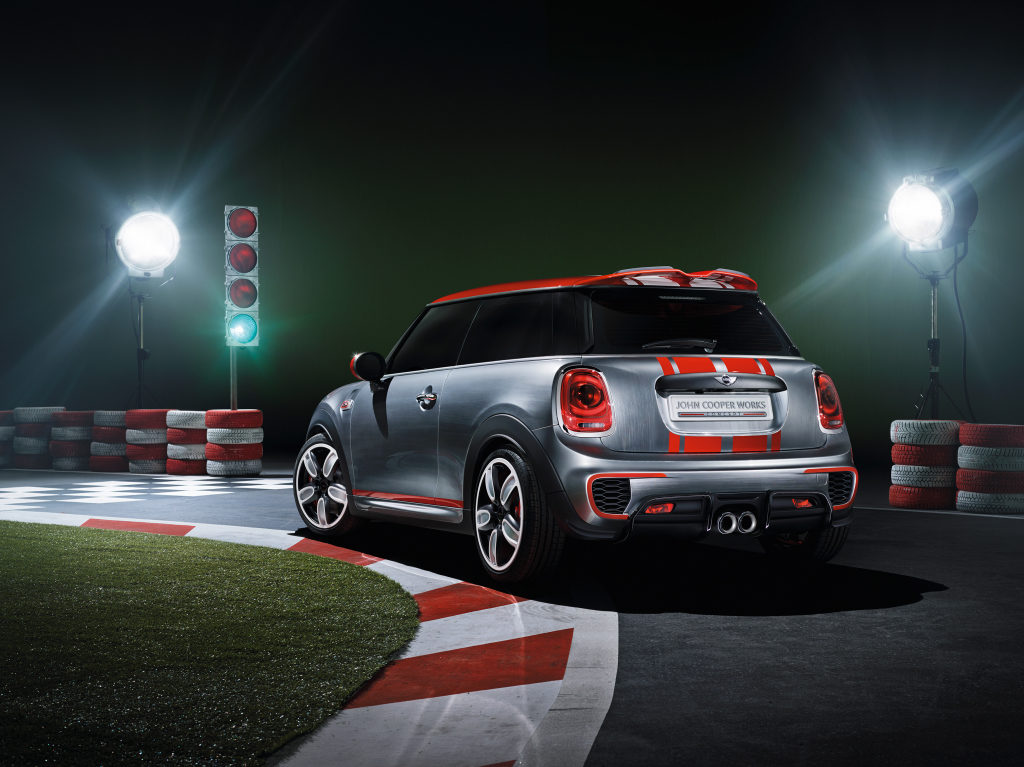 Engine, drivetrain, performance: 5.0 / 5.0
The John Cooper Works edition is the top of the line Mini in terms of engine power and performance. Under the hood is a 2.0 liter turbocharged four cylinder which delivers whopping 231 hp and astonishing 320 Nm of torque. Power is sent to front wheels via 6-speed close ratio manual gearbox. Horsepower and torque numbers may not seem high to you but you have to remember that this is a compact car with hard suspension, low center of gravity and relatively light weight. This combo is capable of 6 seconds sprint from 0 to 100 km/h, and a top speed of almost 250 km/h which is amazing. The acceleration seems even faster thanks to its sporty interior and loud exhaust which makes driving Mini John Cooper Works version even more exciting.
Trim Levels: 5.0 / 5.0
The Mini John Cooper Works is a special version of existing Mini Cooper and Cooper S models. It has only one trim level and buyers will get a special front bumper, rear roof spoiler, wheels, badges and details which clearly distinguish this car from the rest of the Mini family. For John Cooper Works edition, Mini has prepared 10 special colors and color combinations. Of course, since this is top of the line model, it goes without saying that luxurious interior, leather seats, automatic climate and premium audio systems are standard.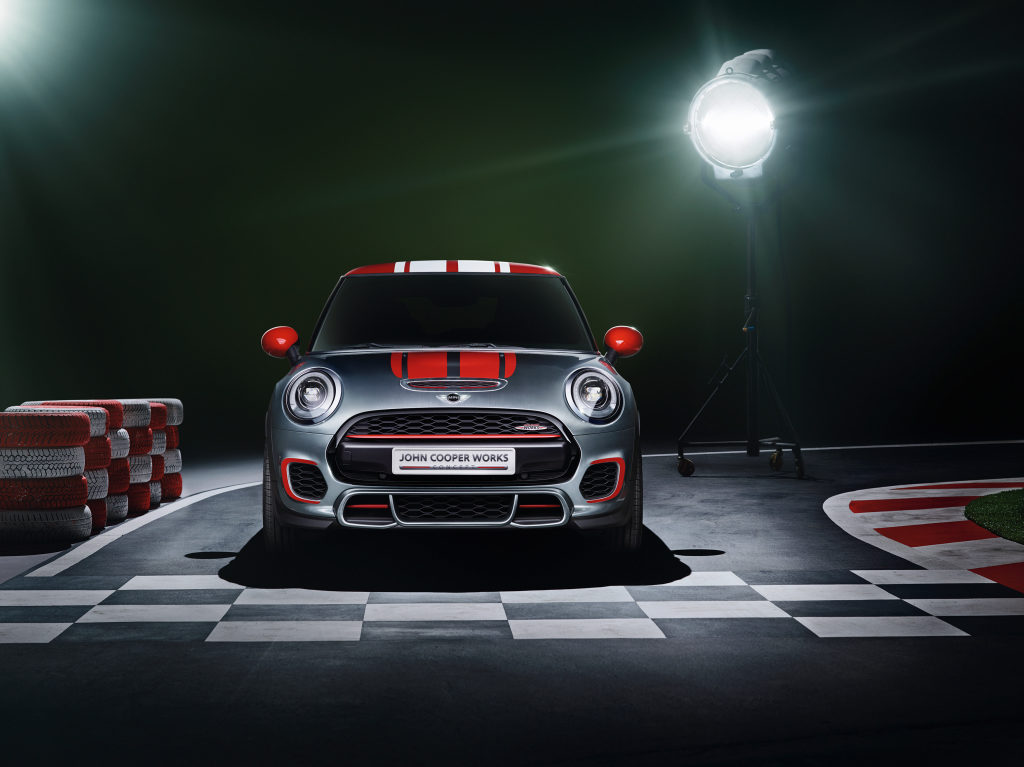 Safety: 5.0 / 5.0
It would be very silly to produce such a dynamic and fast car without equipping it with every safety feature available and Mini did just that. The John Cooper Works edition comes with front airbags and side bags as standard, as well as all important electronic systems like ABS, Brake Assist, and ESP. You can be sure that this little rocket will stop as well as it will go. Big brakes all around and good weight balance ensure the owners that even the most aggressive driving can be controlled easily.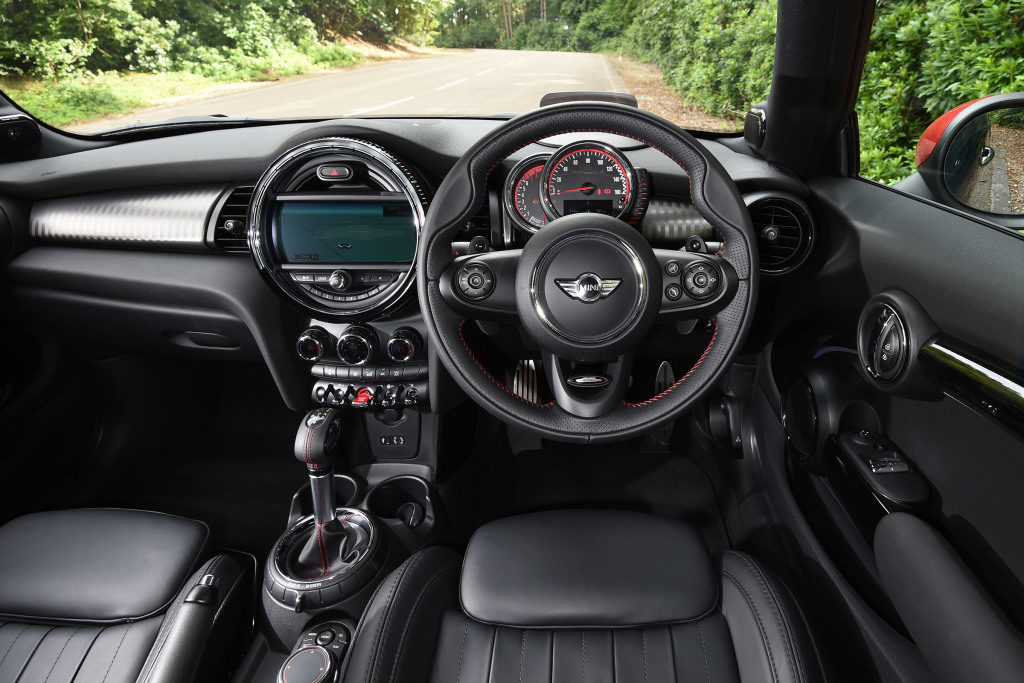 Conclusion:
The Mini John Cooper Works edition is a true enthusiast's car, built for drivers who appreciate its heritage and know how to use its performance and capabilities. To be honest, it is not for everybody and the ride can be harsh, the interior can feel small but that is not what this car is about. This is a high performance machine, precision tool for a capable driver who can put some much bigger, more powerful and more expensive cars to shame.