Lotus Elise is one of those rare cars which managed to stick to its roots in the era of automatic transmissions and cars governed by electronics. For twenty years (feel old yet), Elise has been a go-to lightweight and somewhat affordable mid-engined sports car, and its current generation is still going strong in the same manner. By no means, Elise is a comfortable everyday car, but by all means it's a complete blast to drive if your body is prepared to take everyday challenges.
At A Glance
Upsides:
Recognizable design
Handling
Efficiency
Downsides:
Not a car for everyone
No comfort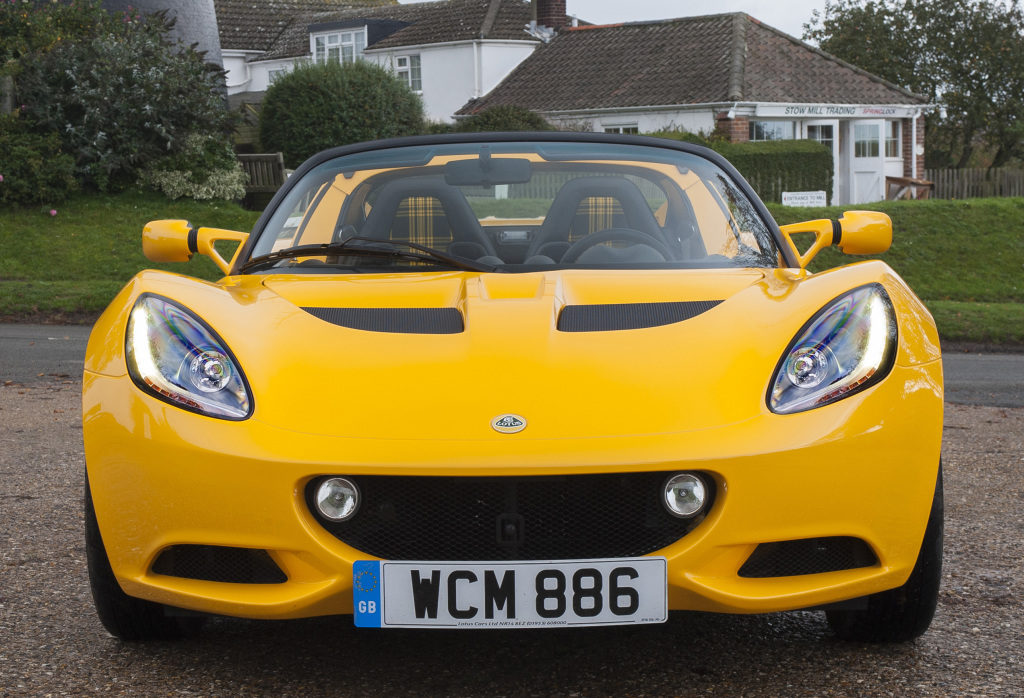 Design 5.0 / 5.0
Two decades later, Elise still kinda looks like the old self, and still looks way more expensive than it is. Its sleek silhouette has gained some muscle, and looks up to date, but the overall look of what we know as the modern Lotus is still there. When it comes to functionality and ergonomics, the Elise is still terrible by daily driver standards, but just fantastic by enthusiasts' standards. With that in mind, you should look for the Elise only if you're completely aware of what are you going into, but if you choose it, you'll be awarded by the best drivers' car out there.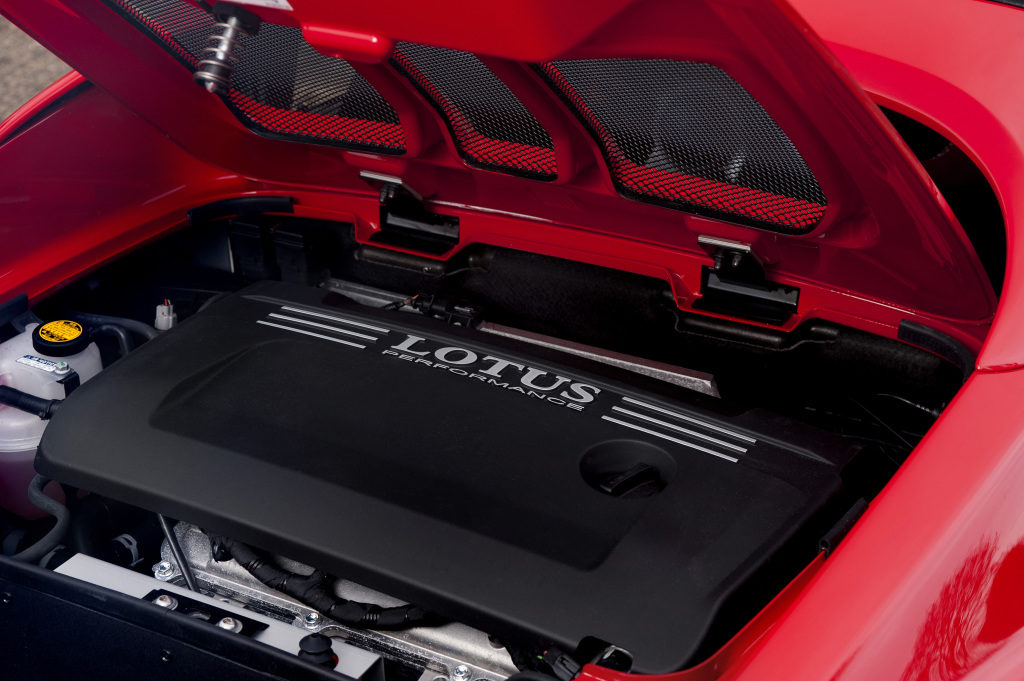 Engines, drivetrain and performance 5.0 / 5.0
The base model is powered by a 1.6l Toyota 1ZR-FAE inline four, with just 143 horsepower, mated to a six-speed manual gearbox. High-revving nature of the engine means that the maximum power output is achieved at 6800RPM. A small engine comes with a good fuel consumption: 8.3l in the city and 5l on the open road. Maximum speed is rated at 204 km/h, with the 0-100 acceleration of 6,5s. Although those numbers are not very impressive in the realm of mid-engined sportscars, the beauty of Elise's performance lies in superb handling, which is a trademark feature of many of its predecessors.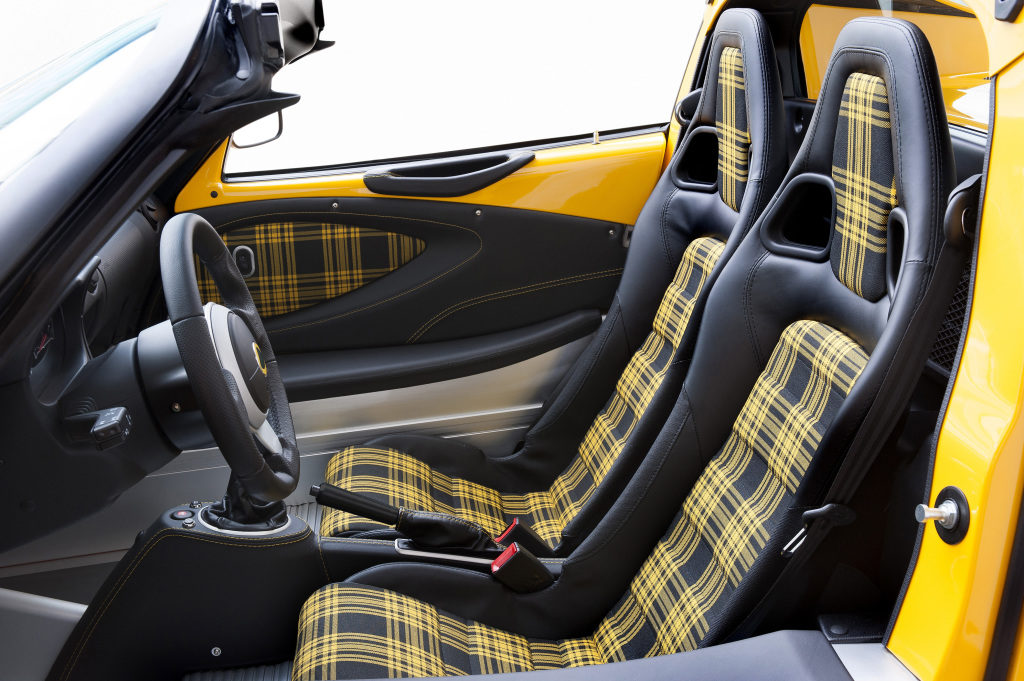 Trim levels 5.0 / 5.0
In short, there's almost none of it. Lotus engineers have listened to the voice of their founding father Colin Champan, who famously said: "Simplify, then add lightness" or "Adding power makes you faster on the straights. Substracting weight makes you faster everywhere". A short list of conveniences includes a CD player that's MP3/Bluetooth compatible, and a cup holder. With all that in mind, Elise is a true sportscar and a true Lotus, which makes it great after all these years.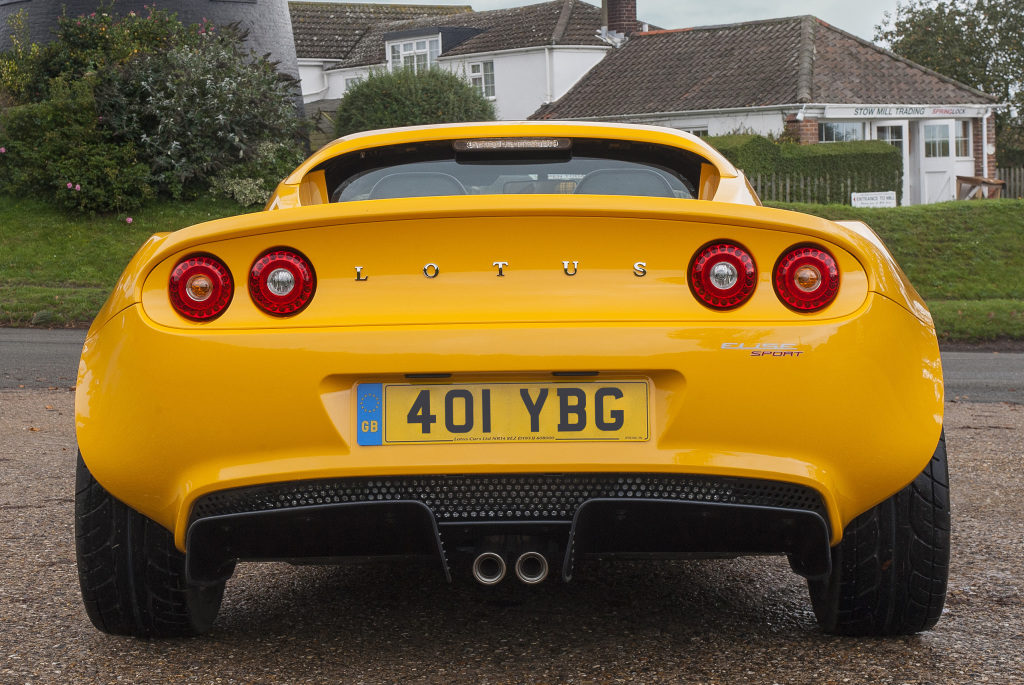 Safety 3.0 / 5.0
Apart from airbags and stiff, well designed and built chassis, there isn't many to protect you from the consequences of crashing. The most important part of Elise's safety is the braking system. ABS comes as standard, and so do ventilated disc brakes. ESP is a part of standard equipment too, but the really best way to stay safe in the Elise is not to drive it over your or its limitations.
Conclusion 4.0 / 5.0
Lotus Elise is a superb machine for driving enthusiasts, but not an everyday commuter, or a car for traffic jams. Yes, it is hell to get into and hard to get out from, but once you manage to sit inside its firm driver's seat and start the engine, you get the feeling that the inside of Elise is just the place to be. Targa top is a nice option for warmer days of the year, and it also provides easier access to the car. Be advised, you should go for the Elise only if you are 100% sure that you can live without a trunk, air conditioning, infotainment and all other distractions from pure, exciting joy of driving. As an extremely lightweight car, the Elise can tackle virtually any curve, putting a never ending smile to any driver's face. Co-driver's reactions are not guaranteed to be positive, though.