As a successor to the best selling Gallardo, Lamborghini's Huracan debuted in 2014, bringing back V10 power in a new and exclusive package. As everywhere else in the world, in Singapore, Huracan is available as a coupe and a convertible, in two distinct versions. There's the four-wheel drive LP-610-4, and LP-580-2, a cheaper, detuned rear-wheel drive model introduced in 2016. Despite the small difference in horsepower, these two cars are completely different, but we'll get to that later.
At A Glance
Upsides
Sports car
Speed
Performance
Safety
Downsides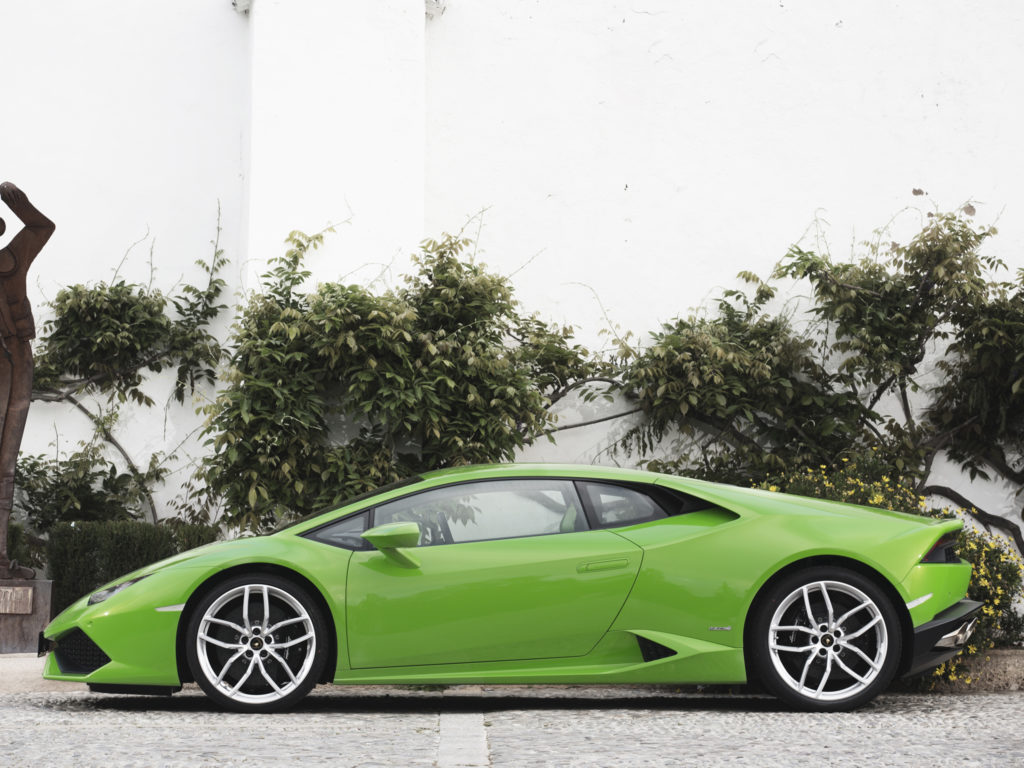 Design 5.0 / 5.0
Despite looking a lot less loud compared to the Aventador, and especially its ultra-limited derivatives, the Huracan is an unmistakable Lamborghini. Filippo Perini's refined and elegant wedge shaped design is a leap forward compared to the Gallardo, but also follows Lamborghini's modern design language, but with some small hints of retro, mirrored in several design cues from the Marcello Gandini's Lamborghini Urraco. Sharp edges look amazing on the inside too, as its interior is a perfectly balanced mix of minimalist and luxurious. With all that in mind, Huracan is one of the sharpest-looking cars that you can encounter in the streets, and it surely captures everyone's imagination, in both coupe and convertible form.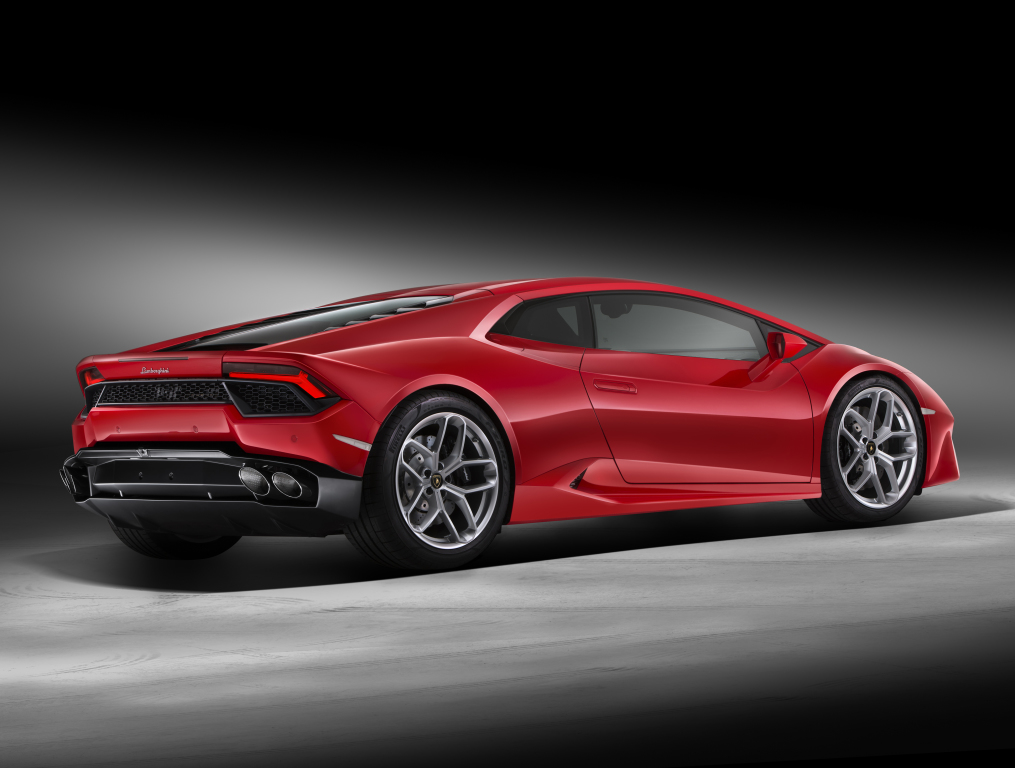 Engines, drivetrain and performance 5.0 / 5.0
In both versions, Huracan is powered by the same 5.2l V10 engine derived from the Gallardo. However, it has been tuned up from 570 horsepower in ultimate Gallardo form to 610HP or 580HP for LP-610-4 and LP-580-2 respectively. However, the biggest difference between the two isn't measured in horsepower. The LP-610-4 uses electronically controlled four-wheel drive system, whereas the LP-580-2 utilizes the traditional rear wheel drive layout. Depending on preferred driving style, either model can be the right choice, as both variants are available with the same 7-speed dual clutch transmission, which enables top performance when it comes to gear shifting. When it comes to numbers, the 610hp four wheel drive version has the 0-100 time of 3.2s and its top speed is rated at formidable 325 km/h. On the other hand, the slightly heavier 580HP RWD Huracan has a 3.6s 0-100 sprint and the top speed of 319 km/h, which is in fact not a considerable difference.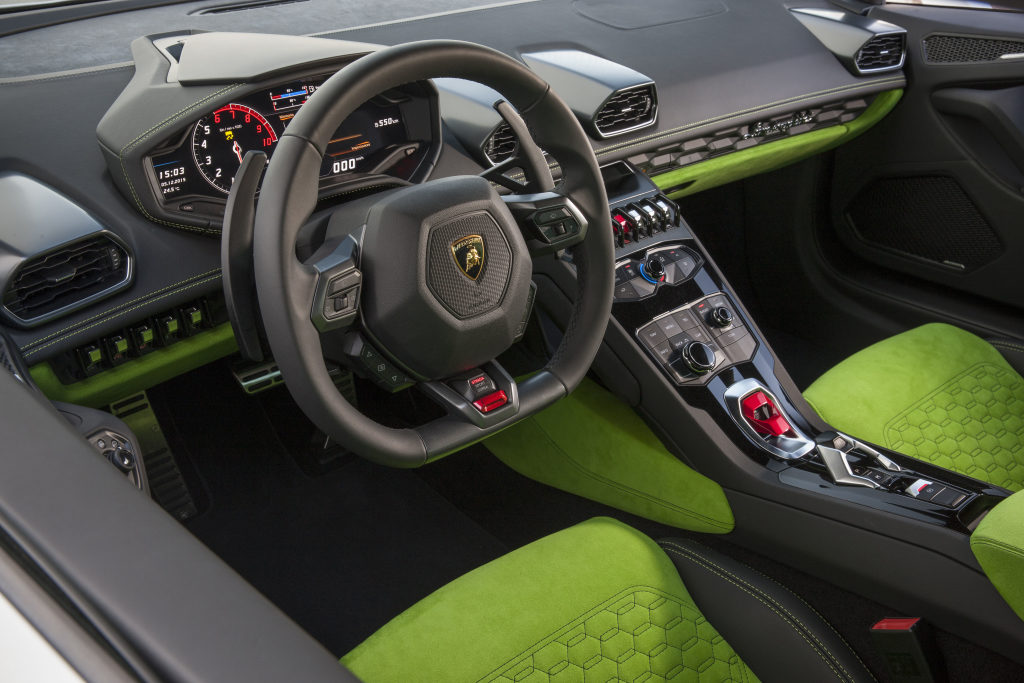 Trim levels 5.0 / 5.0
As said before, the Huracan boasts a mix of luxury and sportivness both inside and out. The perfectly functional interior has enough infotainment in its 12.3-inch TFT system, with commands on the steering wheel, ergonomic sports seats that both look and feel great while tackling the corners, and the attention to detail that is expected from a high-end company like Lamborghini. The car is customizable up to a point, and can be ordered in dozens of colorways with a nice choice of rims and an optional sports package with bigger and louder exhaust pipes.
Safety 5.0 / 5.0
As expected today, top performance must be paired with all-round safety. In addition to the obligatory driver and passenger and side airbags, Huracan's active safety features include electronic stability control, ABS and traction control, as well as collapsible front and rear areas and added side protection. When it comes to brakes, all four wheels have carbon-ceramic ventillated discs that provide this Lamborghini with a 31.9m stopping distance from 100 km/h to a halt in both versions.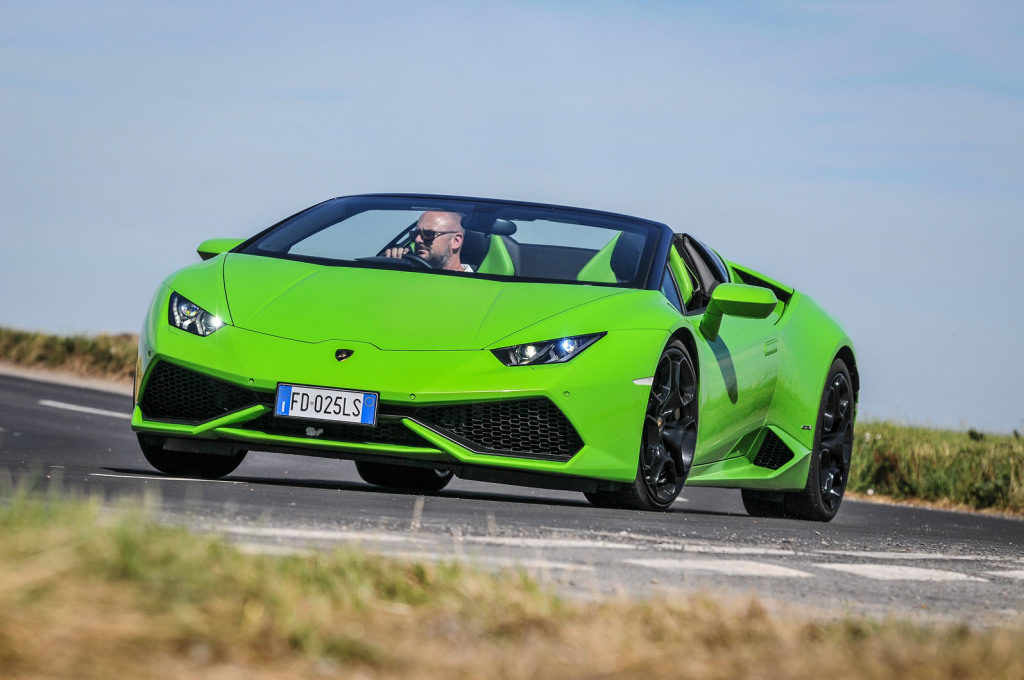 Conclusion 4.8 / 5.0
The Lamborghini Huracan is an amazing all-round sports car with a striking design and performance to back it up. Although many of these cars will be driven as show-off street cruisers rather at their limit, Huracan is more than capable to tackle various track challenges, as it has already proven in several GT challenges around the world. Throughout its history, Lamborghini rarely did wrong, and the evolution of their non-halo cars continues successfully with the Huracan.