Nissan's luxury sub-brand Infiniti has been pretty busy lately. 2016 marked a big offensive on European and American markets with a couple of new models and interesting concepts. However, let's reflect on what made Infiniti so popular in Singapore and beside the sedans, car audience here connects name Infiniti with luxury SUV models. Despite the fact that QX70 is not the biggest or the most expensive Infiniti`s SUV model, it is the most popular and since it has been on the market for some time, it is also the most recognizable as well. It is sporty looking and pretty powerful model which is aimed at buyers who want the performance of a sports car with the comfort and safety of an SUV.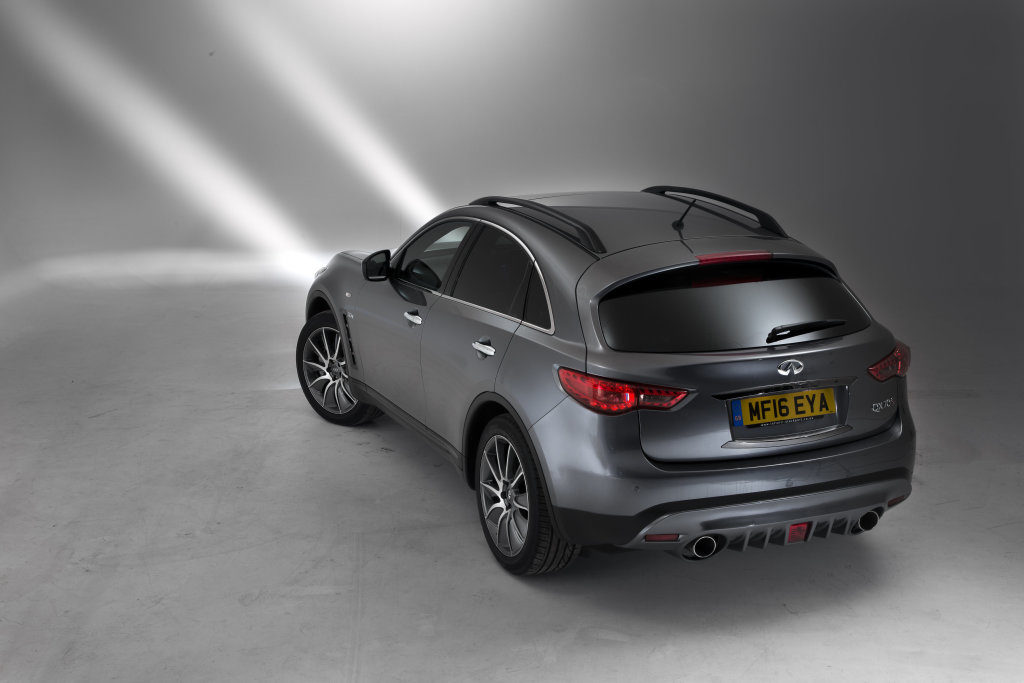 At A Glance
Upsides:
Performance
Comfort
Luxury
Downsides:
Availability
Stiff suspension
Design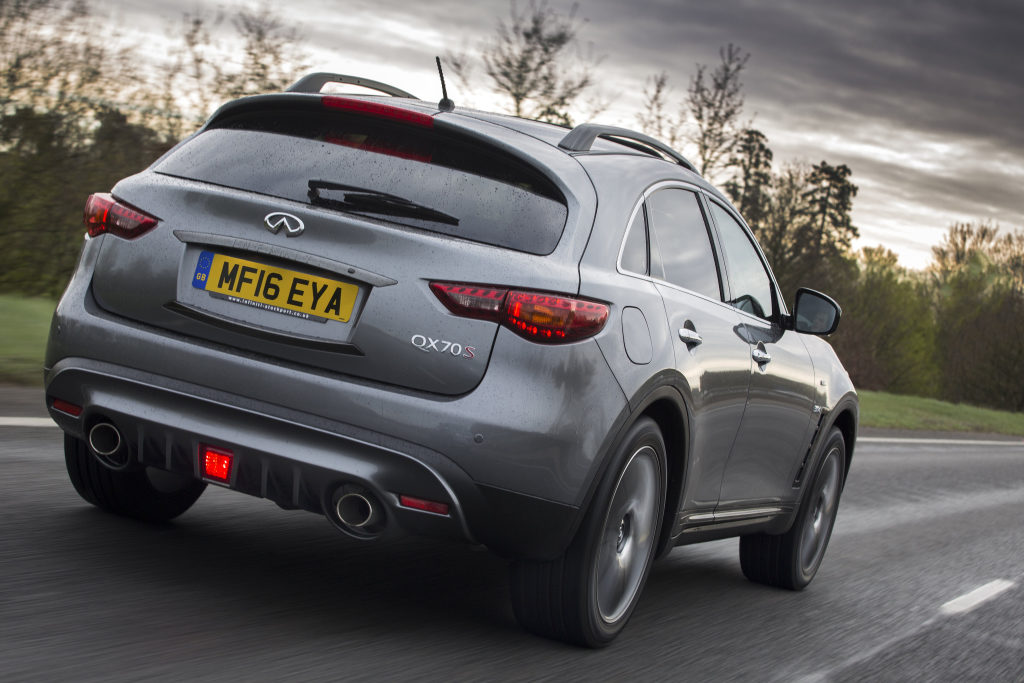 Design: 4.0 / 5.0
This is the third generation of this model, introduced in 2013 and all QX models before are similarly designed and look alike. It just goes to show that the original design from 2003 is so good that it is still used, of course, with a lot of modifications and improvements. We can't call this model pretty since its proportions are a little bit weird and the front fascia is too aggressive but it is definitely a recognizable shape that is well received by the customers. The interior is nicely designed with well-made dashboard, although it has less space for occupants than the competitors. Low roofline and smaller trunk are sacrifices to the dynamic looks.
Engine, drivetrain, performance: 5.0 / 5.0
The QX70 is available with a couple of V6 and V8 engines and front or all-wheel drive but for Singapore`s market, buyers can have only one combo – 3.7-liter V6 with 326 hp and 360 Nm of torque coupled with 7-speed automatic transmission and permanent all-wheel drive.  This is a very good combination since the driver has a lot of power at his disposal as well as safety and traction of all-wheel drive. That kind of power is delivered to all four wheels through intelligent system, which means only one thing – great performance. QX70 can sprint to 100 km/h in just under 7 seconds and top 230 km/h is pretty impressive for an SUV.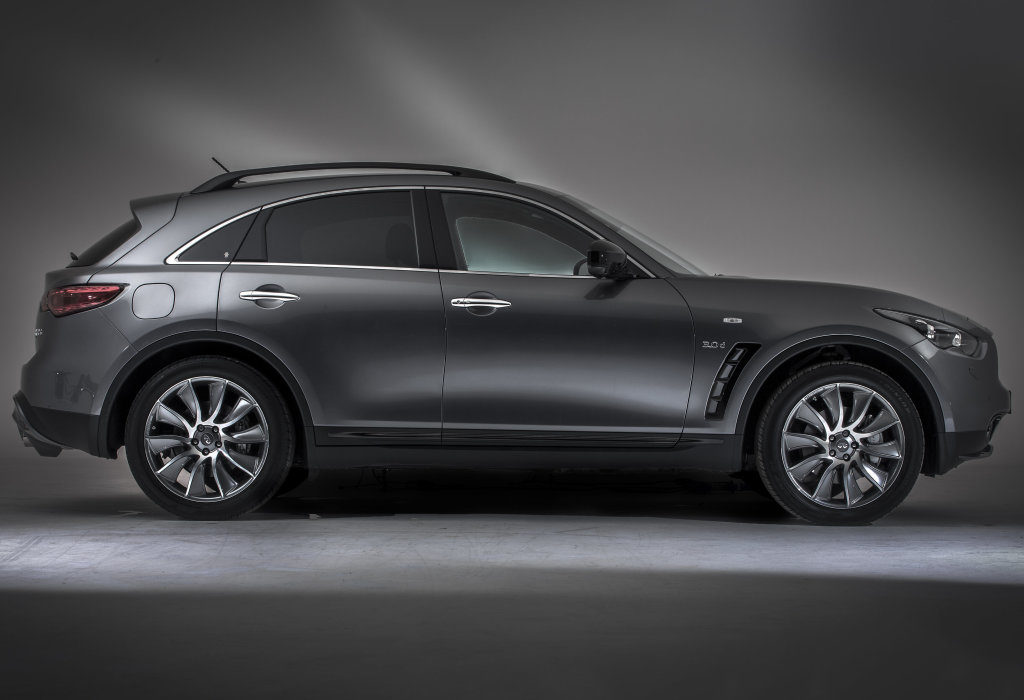 Trim levels: 4.0 / 5.0
As you can expect, QX70 is a well-appointed SUV with all the luxury you can have to start from leather seats, automatic climate control, panoramic roof, LED head lights, Bose premium sound system and rearview camera with parking assist. Buyers can choose from a wide selection of colors, trim colors and wheels. Since the official Infiniti importer for Singapore doesn't have QX70 in their current lineup and it sold here as a parallel import, we suggest you consult the dealer for exact specifications regarding trim levels and optional equipment.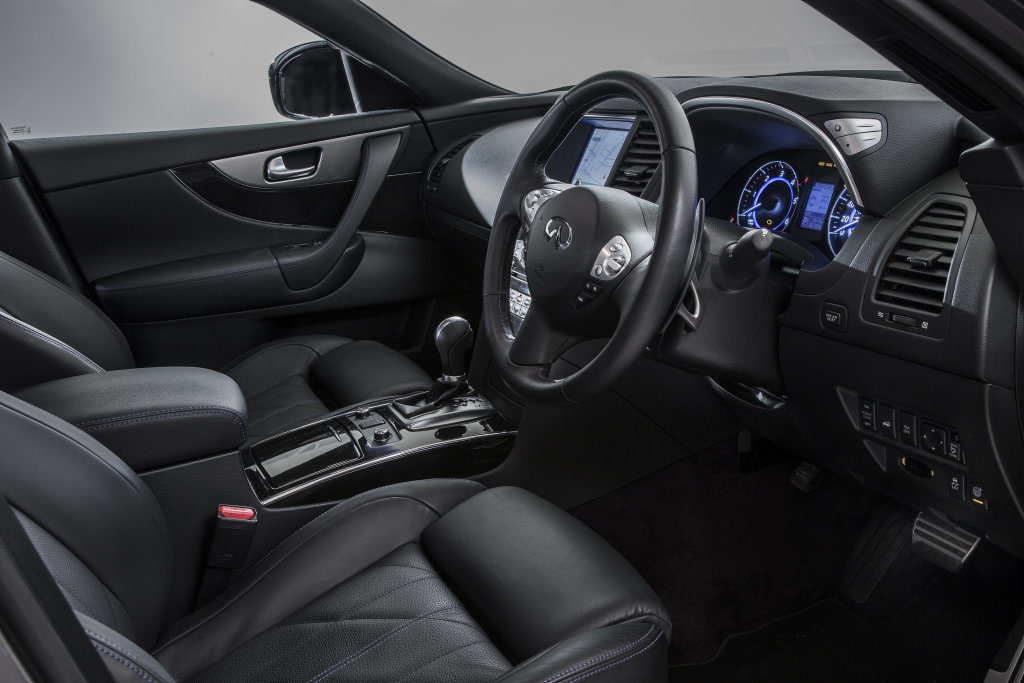 Safety: 5.0 / 5.0
Infiniti didn't take any chances with the safety features of the new QX70 and besides improved structural rigidity and tougher underpinnings of the car, it is equipped with 6 airbags and side curtain, special seat belts and a host of electronic systems for stability and improved braking. Add an intelligent all-wheel drive to this and you have a very fast, capable and safe vehicle in any conditions.
Conclusion: 4.5 / 5.0
The Infiniti QX70 is an interesting sports SUV which delivers an unmatched combination of style, performance, luxury, and comfort. As it has a little bit more focus on the performance than the competitors and has slightly stiffer suspension, this model makes you forget that you're driving an SUV.