Test Drives
Hyundai i30: Combining design, power and technology
After decades of market presence, we can finally say that Hyundai has matured enough as a brand to be considered one of the world`s leading carmakers in the economy car segment. The combination of modern design, decent power and above than average equipment is a winning formula on the global market. One of Hyundai`s best seller models is compact but practical i30. The current generation is on the market since 2011 and it is due for replacement sometime during 2017. However, until we see the new model, this version is a good proposition for buyers who want affordable but quality transport.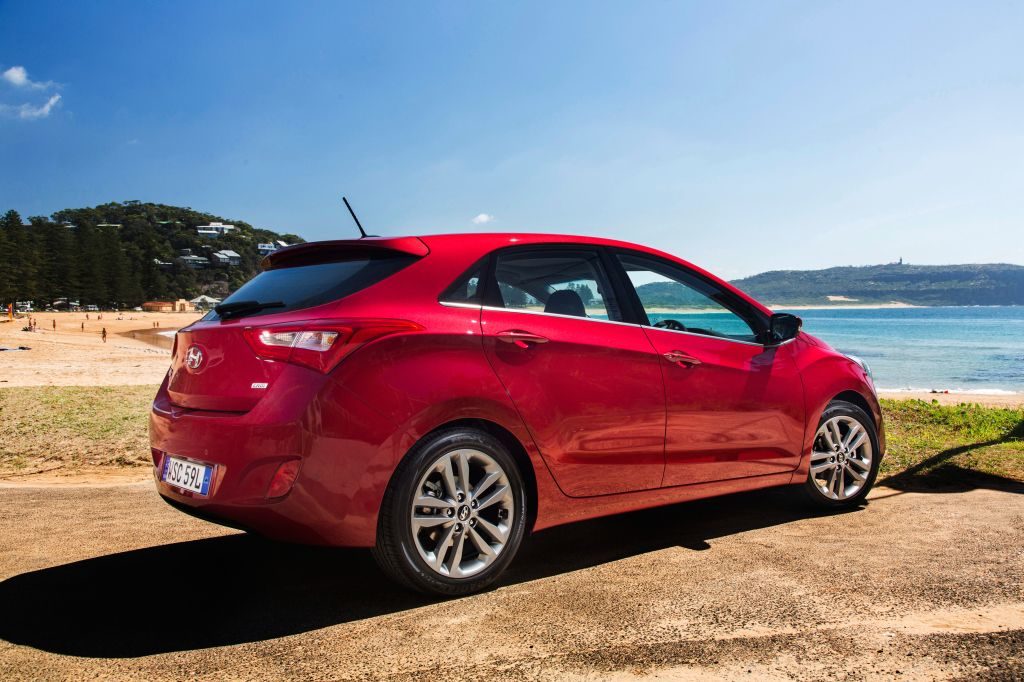 At A Glance
Upsides:
Downsides:
Only one trim level and engine
Pale design
Outgoing model
Design: 3.0 / 5.0
The design of the i30 is modern and pleasant without any controversial features. The car looks fairly up to date and the lines of the body are fluent. Hyundai was never a company which relied on aesthetic to sell their cars and this is the case with the i30. We wish that the design is just little more different from the other models on the street and it looks like Hyundai agrees, since 2018 model is completely redesigned and much more attractive.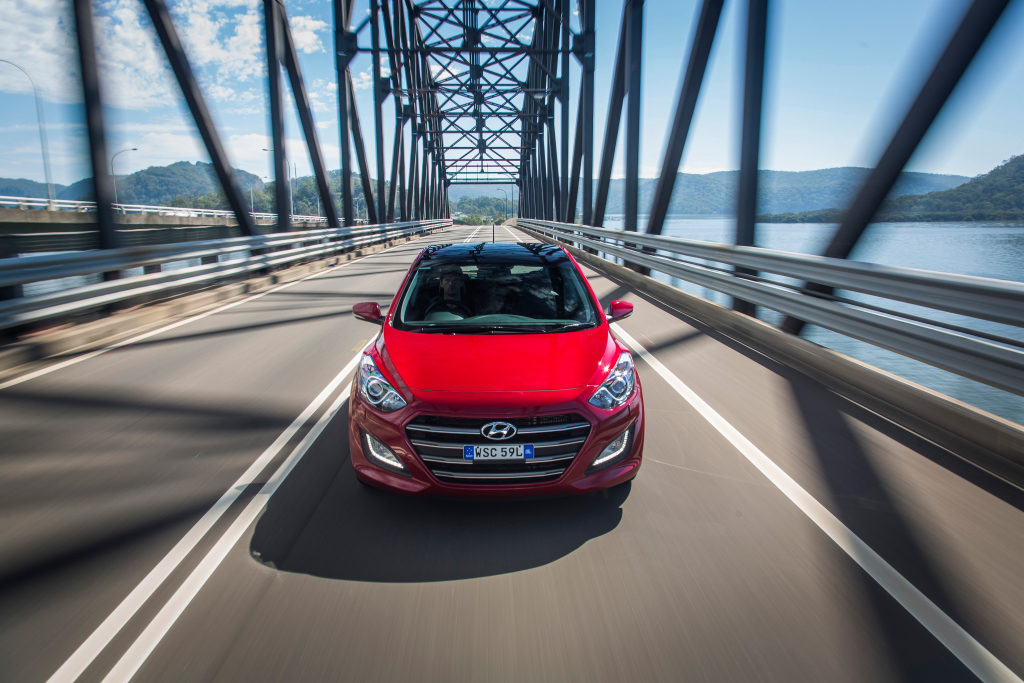 Engine, drivetrain, performance: 4.0 / 5.0
For Singapore`s market, Hyundai is offering only one engine and transmission option and that is a 1.6 liter Gamma engine with direct fuel injection and 130 hp at 6300 rpm. This is a decent power level for the segment and i30 has nice performance figures. The power is delivered to the front axle via 6-speed automatic transmission which is designed to be fuel efficient and at the same time extract all available power from the engine. This is not a hot hatch so don`t expect to win any drag races.
Trim levels: 4.0 / 5.0
Hyundai is offering i30 in Singapore with one trim level only, but with a long list of standard equipment which makes this compact C-segment car a very good choice if you are looking for the best deal for your money. Besides the automatic transmission, 6 airbags with side bags, metallic paint and aluminum rims, you will also get an ESP system, electronic parking brake, multifunctional steering wheel and rain sensor. But if you want a little more out of your i30, then there is Hyundai`s FLEX STEER power assisted steering system with three response levels. It will allow you to choose between normal, comfort and sports steering mode best suited for the road conditions and preferred driving style.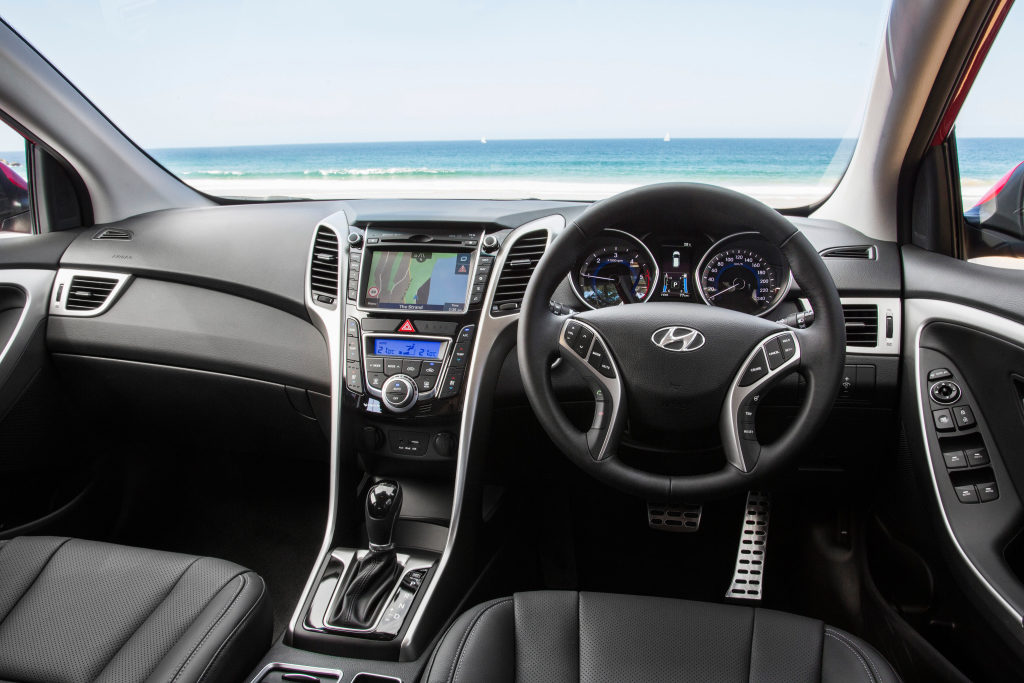 Safety: 5.0 / 5.0
Hyundai is serious about the safety of the driver and the passengers in the i30 so six airbags with side bags are standard as well as ABS and ESP systems. There is also VMS (Vehicle Stability Management) which will help you maintain a perfect line and stay on the road in extreme situations and challenging road conditions.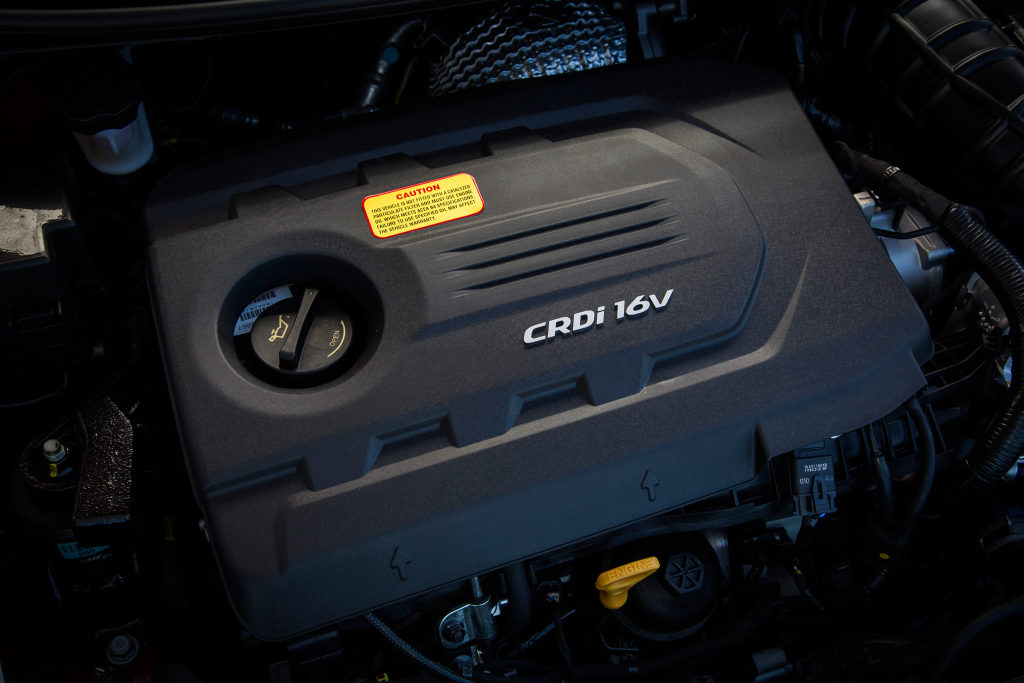 Conclusion: 4.0 / 5.0
The i30 is a pretty good, capable and comfortable compact family car. Despite being too ordinary in comparison to some competitors, this is still a modern car with lots of modern features and convenience options. Since there is a new model coming in near future, this could be the car for you if you want a decent ride and you don`t want to spend a lot of money.