If you live in Singapore, you must have seen the Vezel. There are so many of them around that you don't need to be a car freak to recognize one. So, why is the Honda Vezel selling so well?
The Vezel is a subcompact crossover, which basically means that it is a small and tall car. This makes it great for city driving, since the elevated driving position and relatively small dimensions provide great manoeuvrability in the narrow city streets, while still leaving enough room for the comfort of five passengers and cargo.
The first Honda Vezel came in 2013 and the car in front of us is its evolution, rather than the successor. Some minor changes aside, this is pretty much a single model.
Honda Vezel – At A Glance
Upside:
Fuel efficient
Spacious interior
Good driving agility
Downside:
Bland design of rear view
Design: 3.0 / 5.0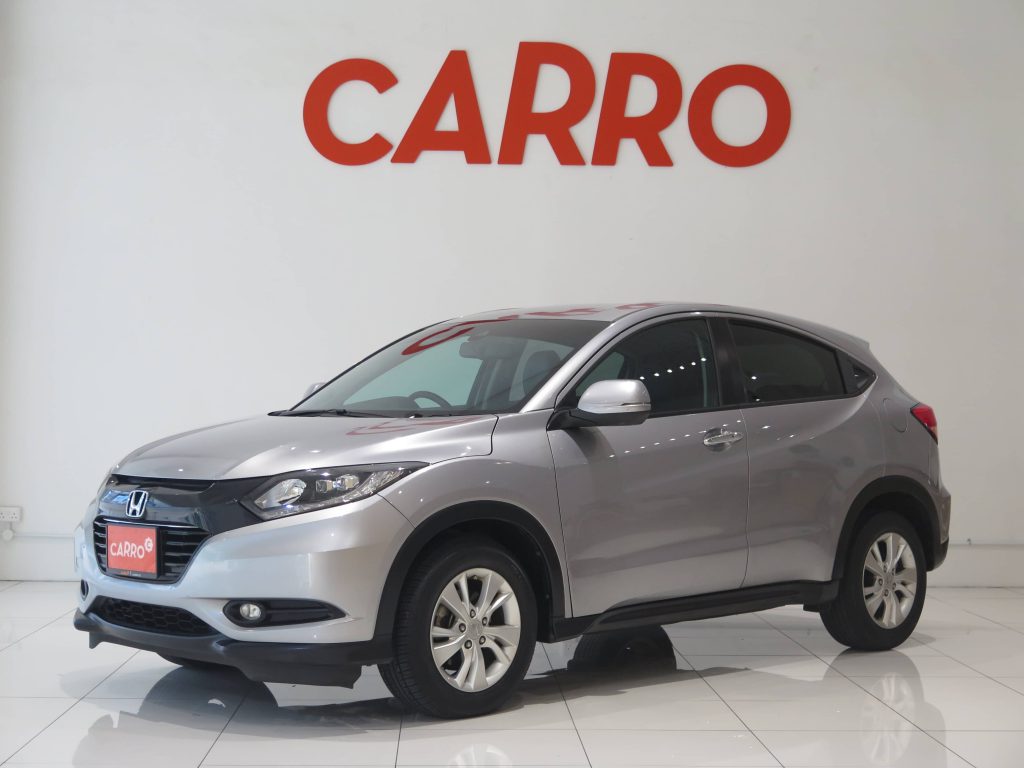 In all honesty, with so many of them around, any kind of shape would become too common. Viewing it objectively, the Vezel does not look bad at all. It is often a problem to create a good shape for subcompact crossovers, since they are pretty short and very high up, so many of them look like oversized egg. Well, not the Vezel.
It has a somewhat familiar version of the Honda front fascia with connected and elevated headlights as well as low-placed fog lights. From the side, it tries to look more aggressive with a unique door line though the rearview is pretty bland.
Higher-specs models look more aggressive, especially with contrast body cladding, 17" wheels and diffuser, but generally speaking, the Vezel will cause no sighs. Add to this the fact that you can find one around every corner of Singapore…
Interior: 4.0 / 5.0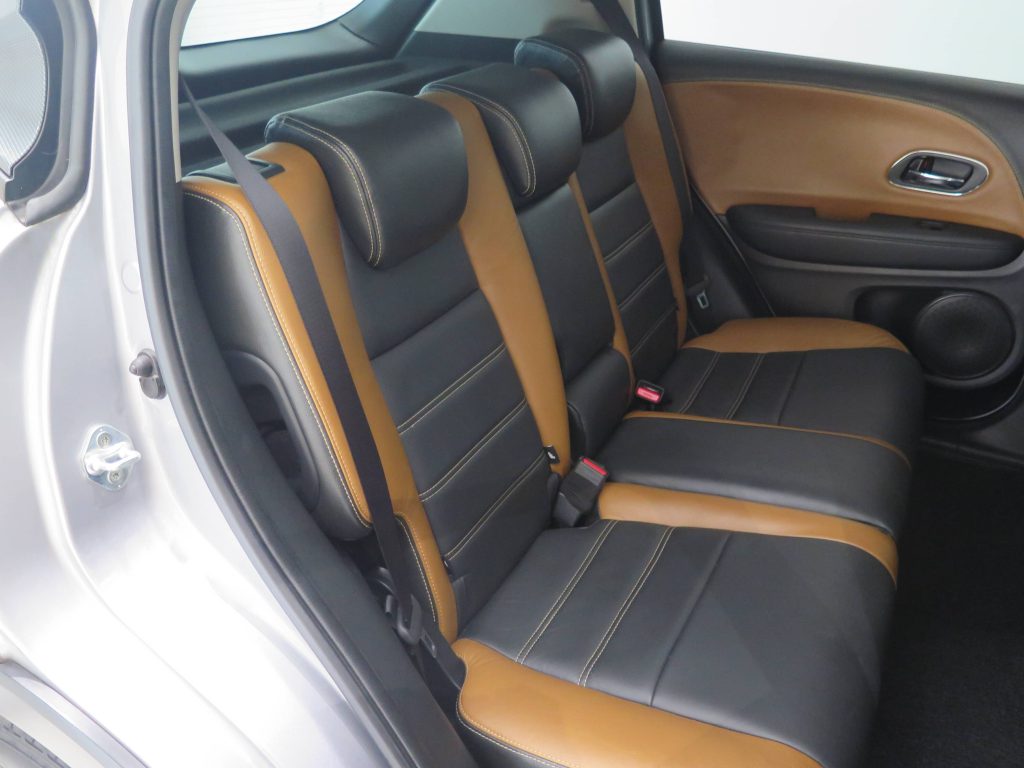 It actually looks pretty good, especially for models in higher trim levels. There is enough room for everyone and even though the Vezel is a cousin of the Honda Jazz, it offers far more room for all passengers.
Cargo space is also more accommodating with 453 l for the standard model and 404 l for the hybrid. Even the lower figure is more than many of the competitor's offer.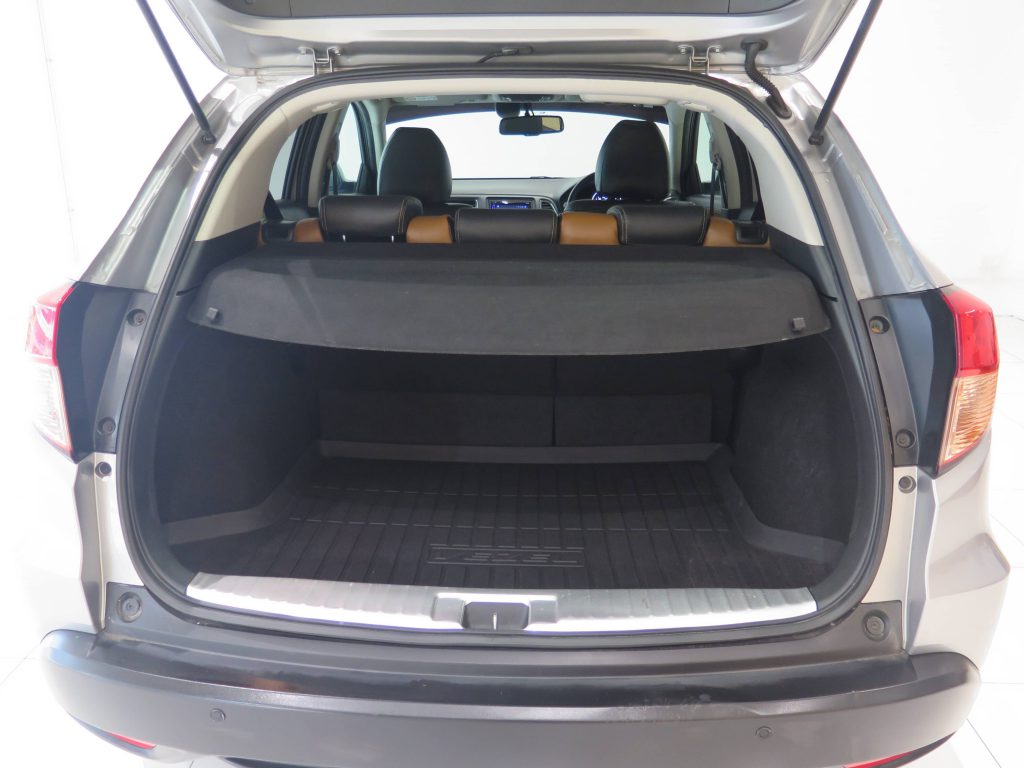 The central console looks very clean and easy to operate; the seven-speed auto gearbox lever is perfectly placed, the leather-wrapped steering wheel fits like a glove and the instruments are large, well lit and easy to read. The screen might be a bit too far on the side, but it is not a big problem.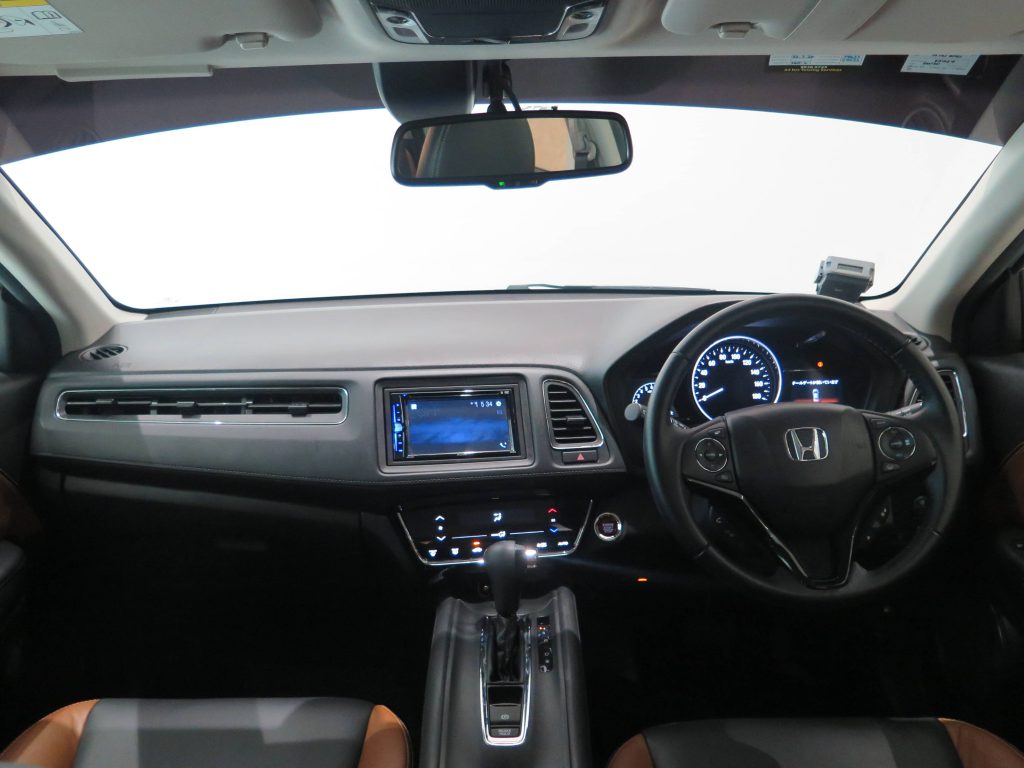 Driving: 4.0 / 5.0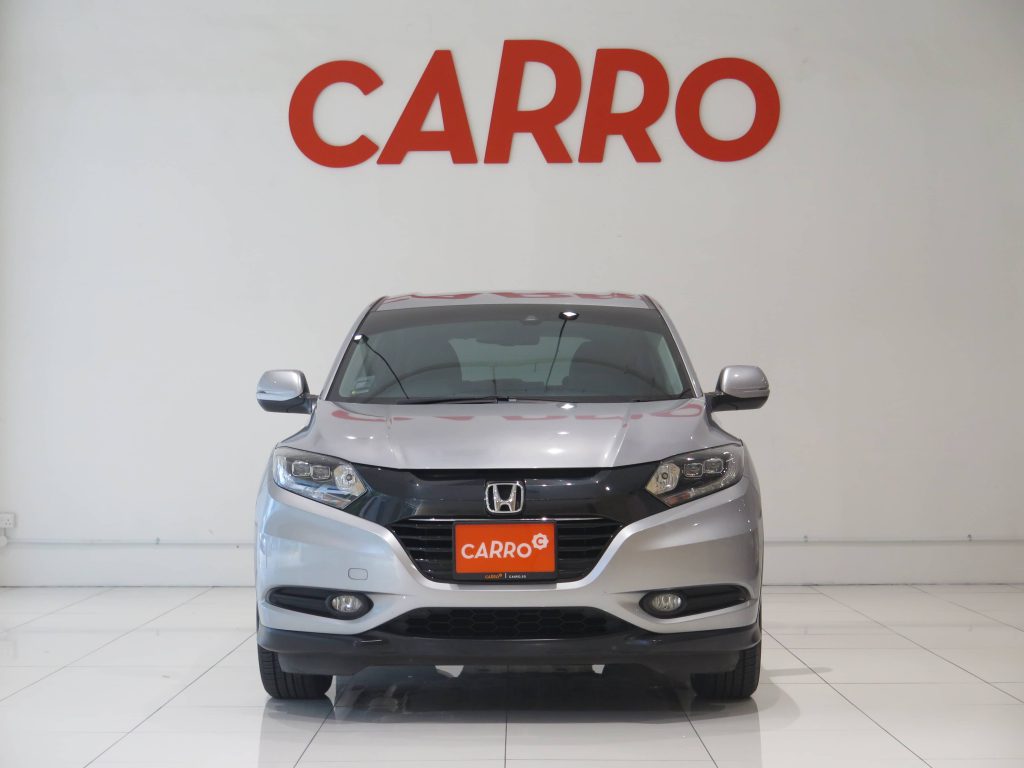 There are two powering options. The first one is the regular model with a 130 hp 1.5 l and the second one is the hybrid with 150 hp and 155 Nm of torque. The second one would be your perfect choice as it is noticeably more capable especially while overtaking.
The car is pleasantly quiet within the normal rev range and it is pretty stiff, despite its shape. This is great for driving agility as it gives the driver more confidence.
The official fuel consumption figure for the hybrid is 24.2 km/L, but under 20 km/L is more reasonable in the real world.
Conclusion: 4.0 /5.0
Despite its seemingly uninspiring overall grade, Honda Vezel is actually a pretty reasonable purchase. For its class and price range, it offers comfort, great cargo capacity and a pretty nice interior.
Moreover, finding parts is surely not going to be a problem. Though it does not look like anything special on the outside, at that price range not many cars do.
If you have set your eye on a Vezel, go for it. It will not thrill you, but it will also not disappoint. Just make sure you remember which one is yours at the parking lot!
Looking to buy a Honda Vezel? Find them here!

Read our full review of the Honda Vezel now.