Despite the fact that ordinary sedans and station wagons are losing ground against the invasion of SUV and crossover vehicles of all shapes and sizes, the manufacturers are still producing classically shaped models. To be honest, most modern sedans or station wagons offer more space or better driving dynamics than comparable SUVs for even less money and running costs. So if you are not caught in SUV fashion and you are looking for a stylish and practical ride for your family you might consider a regular station wagon with lots of room and a sleek design. One of the most interesting new models of this kind is Ford Mondeo Wagon so let`s see what it is all about.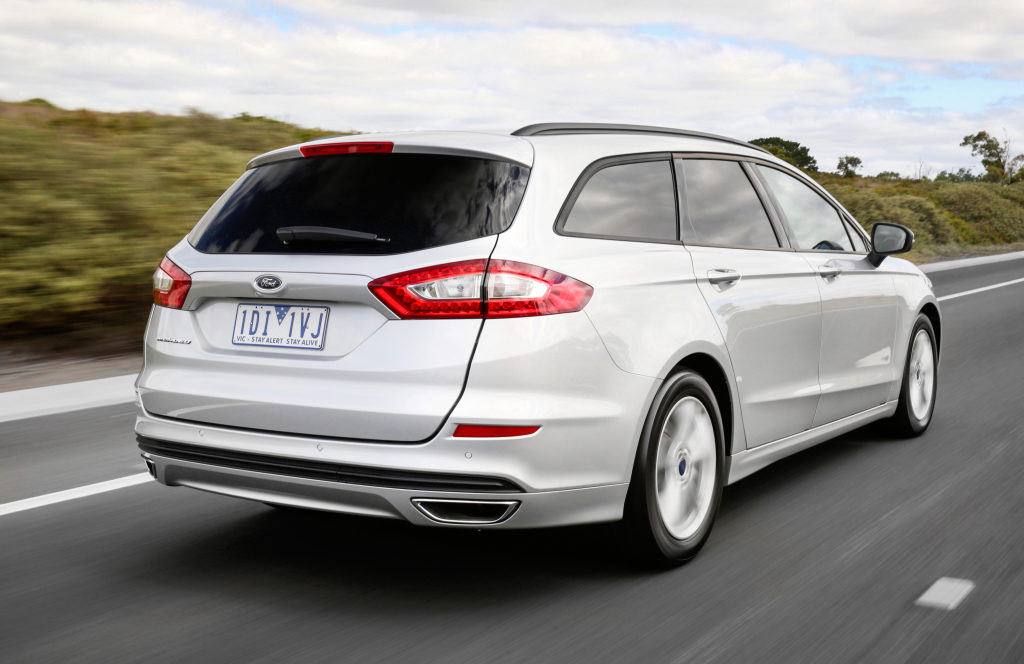 At A Glance
Upsides:
Downsides:
Price
Few optional extras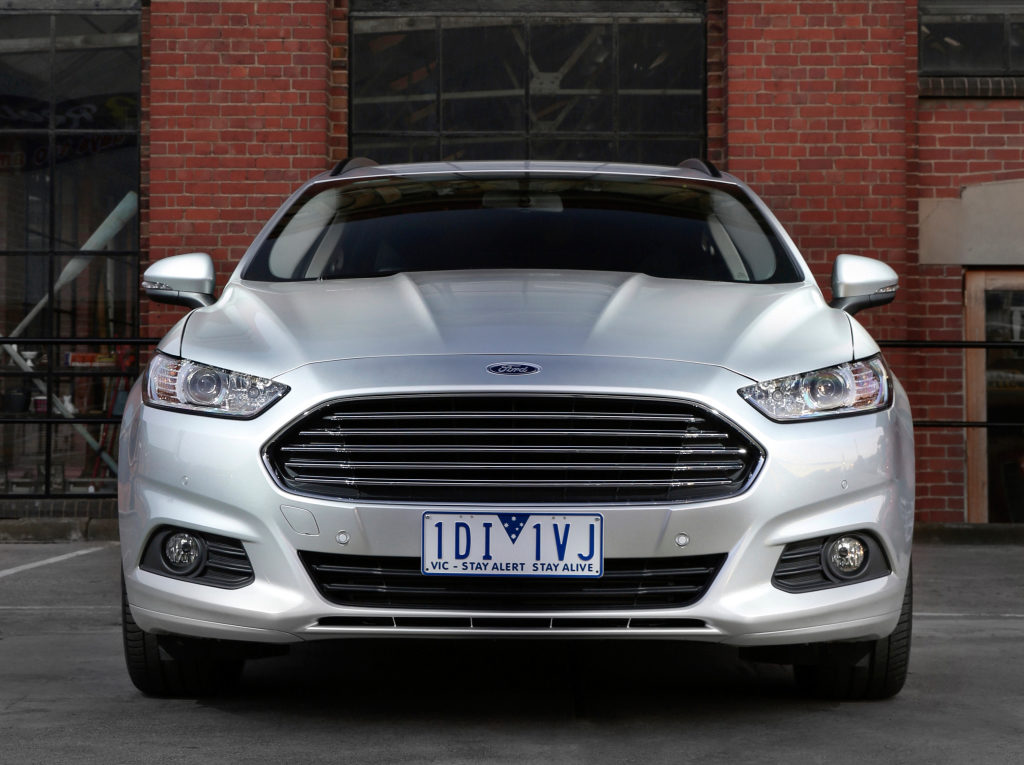 Design: 5.0 / 5.0
Modern Ford`s design language stretches across the whole model lineup and introduces elegant and dynamic looking lines. Some enthusiasts say that the Ford has borrowed much from Aston Martin in terms of front end design and even if this is true, we can`t see it as a bad thing since the Aston Martins are beautiful cars. However, with the sharp front end, sleek contours and wedge-shaped headlights, the new Mondeo is pretty and is an expensive looking station wagon too. The interior provides a similar feel with nice materials, good ergonomics, and quality. The station wagon version is offering really a lot of space without compromising nice lines of the Mondeo design.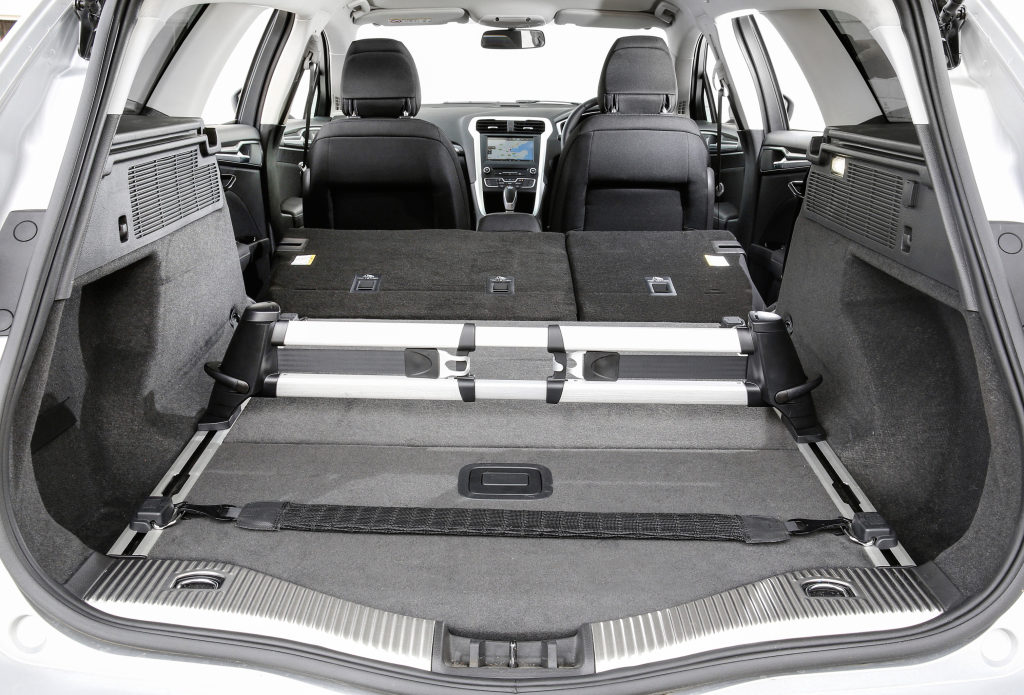 Engine, powertrain, performance: 5.0 / 5.0
Ford is offering two engines in the Mondeo Sedan for Singapore`s market. However, only the second, more powerful is available for the Mondeo Wagon. It is a 2.0l four cylinder turbocharged EcoBoost unit with 240 hp and 320 Nm of torque. The power is sent to the front wheels through the 6-speed automatic with manual override. Since the engine is quite powerful and modern automatic transmission allows it to send every bit of the power to the driving wheels, it doesn't come as a surprise that Mondeo Wagon has very decent performance. You can see 100 km/h in less than 8 seconds and its top speed is over 230 km/h. This is not a true performance vehicle by any means, but it is certainly not a slow car.
Trim levels: 4.0 / 5.0
Mondeo Wagon is offered in only one trim level called Titanium and the list of standard equipment is pretty long. As standard, you`ll get a full LED headlights, keyless start and entry, rear view parking camera, Sony audio system with 9 speakers and big display, adjustable seats, automatic climate control and leather-wrapped steering wheel. Of course, there are choices of colors and exterior details and 17-inch aluminum wheels come as standard.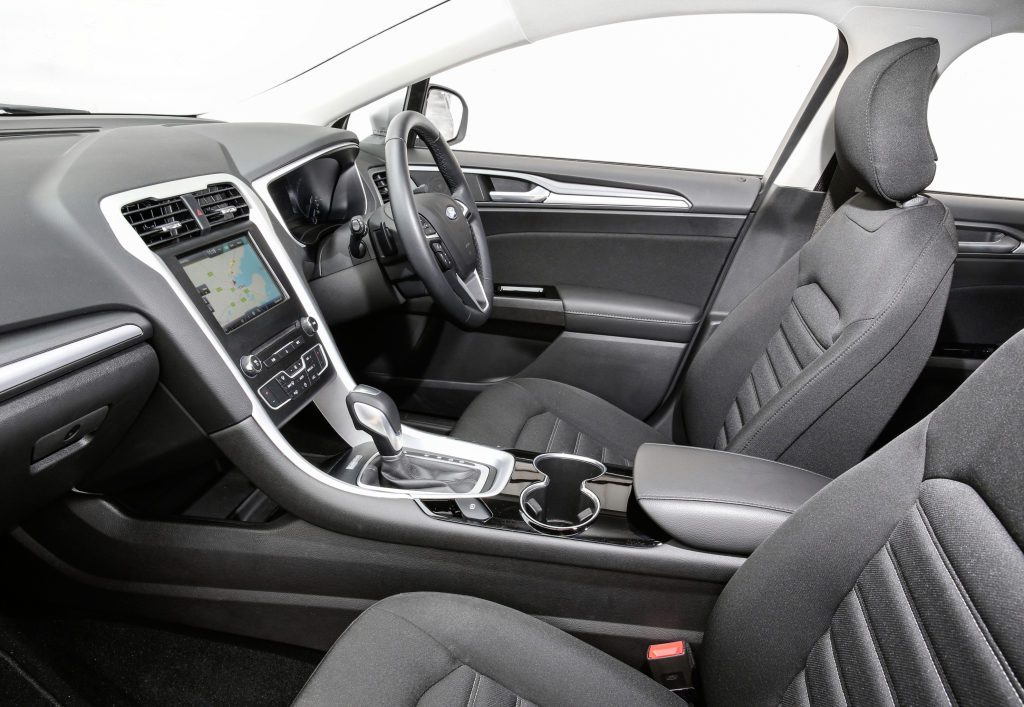 Safety: 5.0 / 5.0
Ford knows that the main market for the Mondeo Wagon is within big families so the engineers paid special attention to safety. The construction of the new model has been improved as well as stiffness of the body shell, and every Mondeo Wagon comes equipped with 7 airbags, ABS, EBA and ESP systems which make it a very safe vehicle under any conditions.
Conclusion: 4.5 / 5.0
The new Mondeo Wagon is a perfect proposition for a family oriented customer who wants a sleek, spacious and fast wagon. The manufacturers' advertisements want you to think that SUV models are a way to go if you need space for passengers and luggage, but in fact, you will be better off in station wagon like this one. And with 240 hp you will even have enough power to forget that you're driving what's basically a family car.